Design Review drawings for a Hampton Inn & Suites in the Pearl District have been submitted to the City. The proposed 8 story hotel at NW 9th & Everett will have 243 guest rooms and 104 above grade car parking spaces. The ground level will include hotel public spaces such as the lobby, lounge, dining area and meeting rooms facing onto NW 9th Ave. There will also be restaurant and retail spaces fronting NW Everett St and NW Park Avenue. A roof terrace overlooking the Park Blocks will be located on the 8th floor.
The developer of the project is Wisconsin based Raymond Management Company. Gary Brink & Associates, also of Wisconsin, are the architects of record, while local firm Hannebery Eddy are serving as the design architects.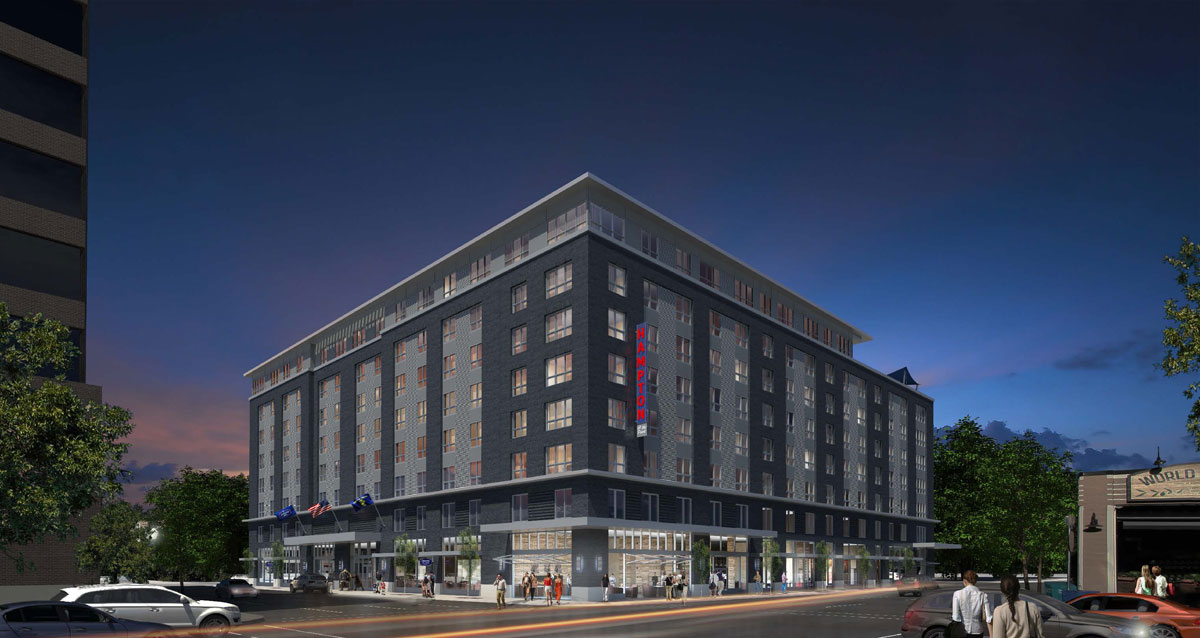 The hotel will be located on a three quarter block site bound by NW Everett St, Park Ave, Flanders St and 9th Ave.  Three low rise buildings will be demolished, all of which are currently empty. The building at 338 NW 9th Ave was most recently used as a filming location for MTV's "The Real World: Portland". The architects are investigating the opportunities for reusing elements from the old buildings in the new hotel. Possibilities include using an industrial safe door as the enclosure to the actual front-desk guest-safes; using a wood bracket with stenciled "Portland Elevator Company" lettering over the elevators; and using wood post and beams at either exterior canopy soffits.
The primary material of the building will be a dark ironspot Norman brick, smooth metal panels, aluminum bar grilles and aluminum windows. Stone bases will be employed below the brick columns and storefront windows.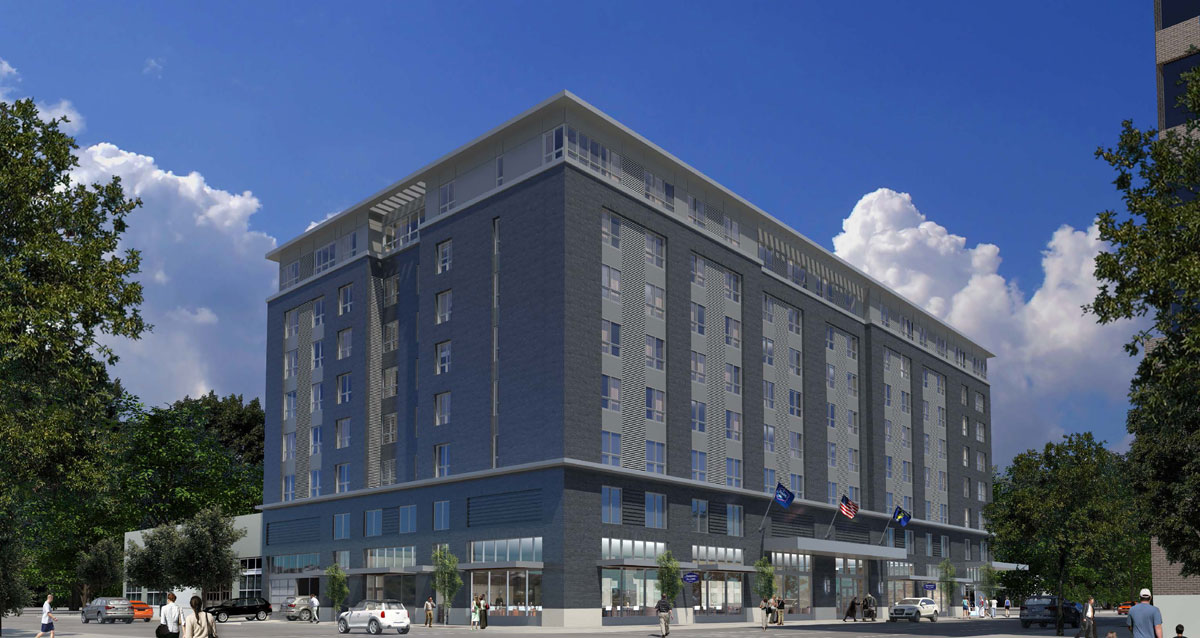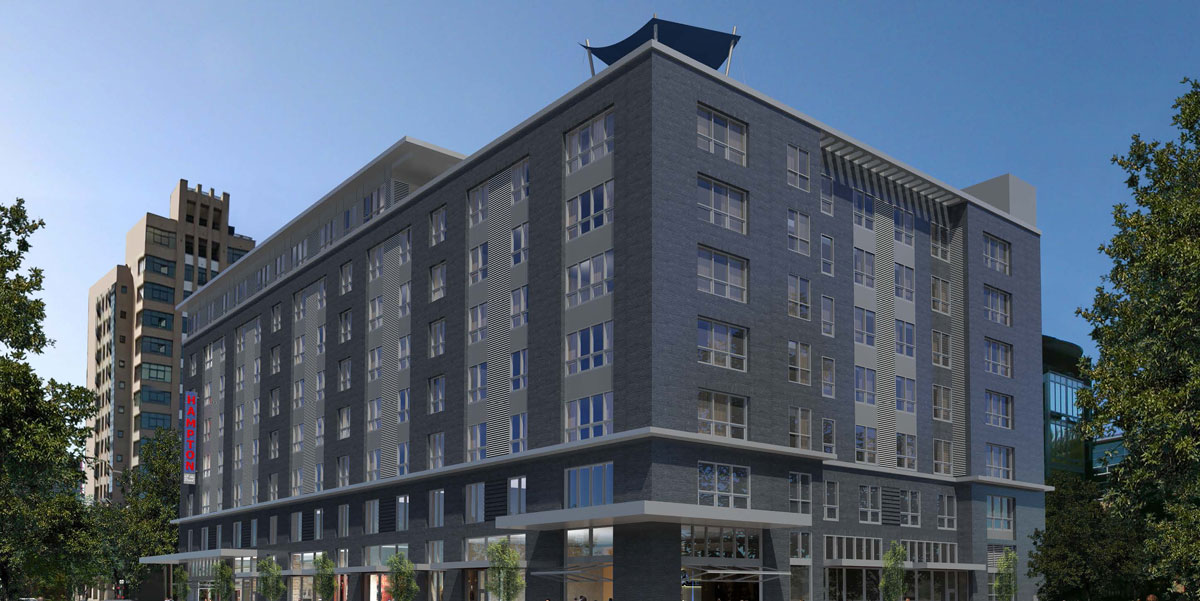 The project is being reviewed through a Type III Design Review, with a decision by the Design Commission. A date for the public hearing has not yet been published.
Plans, Elevations and Sections