Thank you to our contributor Kurt Sevits for writing this post.
Construction is underway on Riverscape Lot 1, a six-story mixed-use development along the Willamette River in the shadow of the Fremont Bridge. Plans call for a U-shaped building comprising 149 residential units and a small retail space on the street-facing side of the building. Design is by SERA Architects, with Fore Property Company developing the project.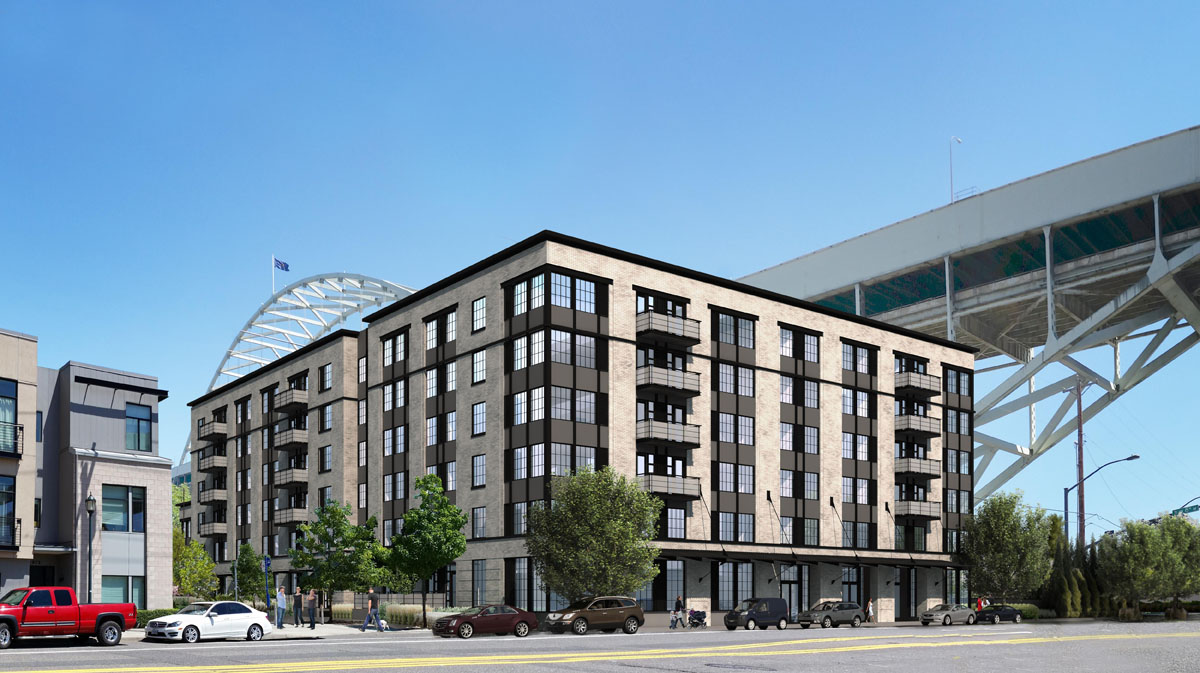 [googlemaps https://www.google.com/maps/embed?pb=!1m0!3m2!1sen!2sus!4v1440135669637!6m8!1m7!1sbQFYtcTH8HTm-P1TKj5-xg!2m2!1d45.53672091577097!2d-122.6864337244836!3f99.73507383630555!4f-4.253616592637542!5f0.7820865974627469&w=800&h=600]
Riverscape Lot 1 is situated on a previously undeveloped site along NW Front Ave at the intersection with 15th Ave. The site is just to the northwest of the Fremont Bridge and lies along the route of the future greenway trail along the river. The development is separated from the existing Riverscape lots to the northwest by a pedestrian walkway. Riverscape Lot 8 is currently under further to the north along NW Front Ave.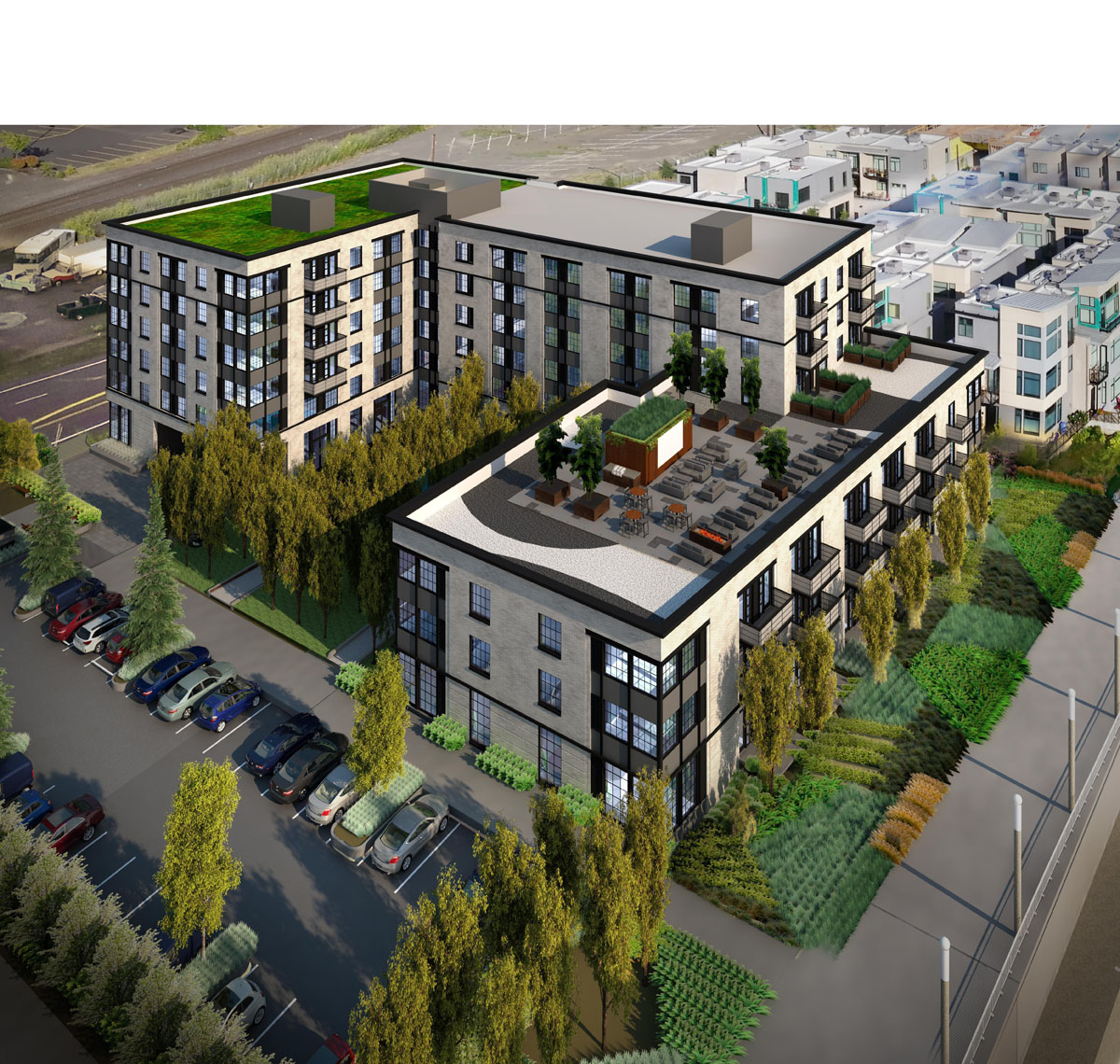 The building will be situated so that its courtyard faces southeast toward the Fremont Bridge. Residential units on the ground floor's northeastern side will feature patios and walkways that connect with the planned greenway path. The building will feature an eco roof on the six-story section and an outdoor amenity space on the lower, third-story portion. Parking will be provided in a surface-level parking lot and a basement garage, for a total of 139 spaces.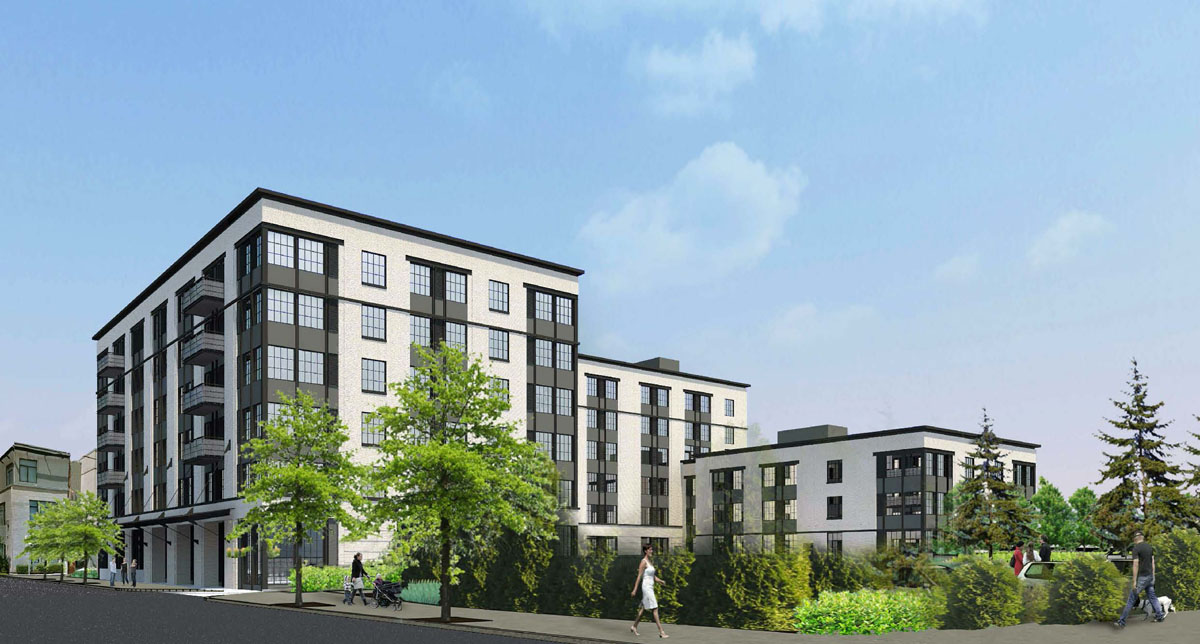 In its final decision approving the project last year, the Design Commission said the building pays homage to the type of architecture that dominated the area in the past:
Riverscape Lot 1 is designed to recall the character of the waterfront mills and working warehouses that were predominant in this area for the last 100 years. The exterior reflects the characteristics of these working warehouses including simple rectangular massing, brick exteriors that exhibit weight and mass, large, punched window openings and steel accents.
The developer expects to wrap up construction sometime in the summer of 2016.
Plans, Elevations and Sections