Design Advice has been requested for the Toyoko Inn, a proposed 610 room hotel tower. The building would rise to a height of 356′-10″, giving it the highest up hotel rooms in Portland. Design of the project is by the Japanese company's internal architecture team.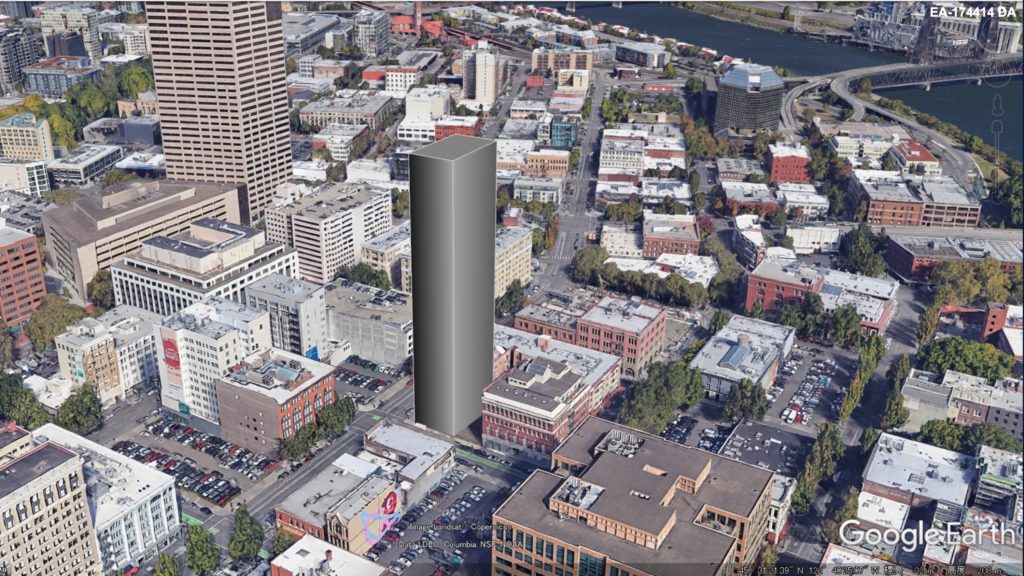 The project site is a vacant quarter block at SW 3rd and Oak in downtown. The site is adjacent to the former headquarters of the Portland Police Bureau. The parcel was purchased by the Portland Development Commission (now Prosper Portland) in 2002, who subsequently demolished the parking garage that previously sat on the site. Prosper Portland agreed to sell the site to Toyoko Inn in 2016 for $1,024,000. The hotel chain is obligated to replace 32 underground parking spaces controlled by lawyer Bob Stoll, which were lost when the parking garage was demolished.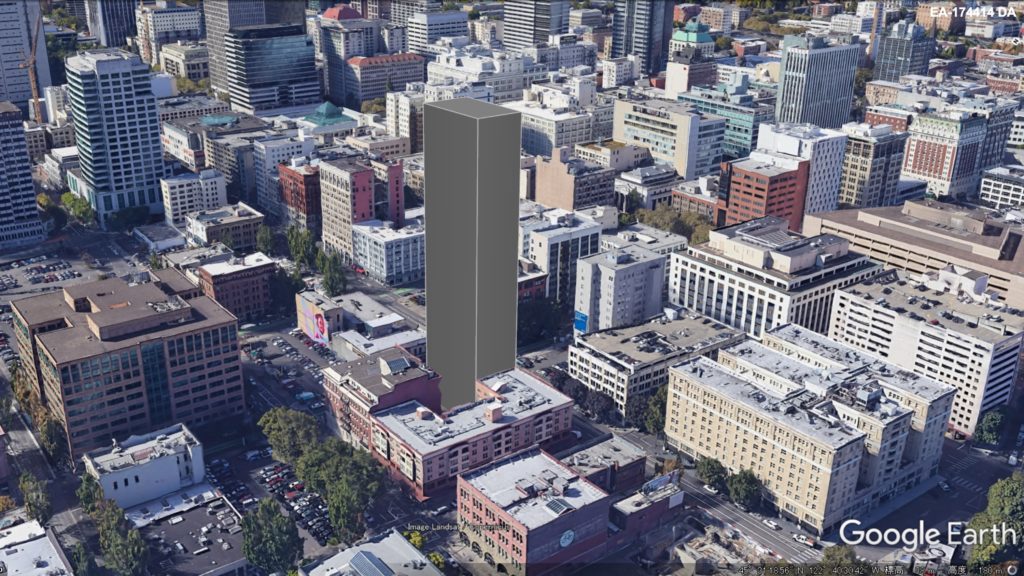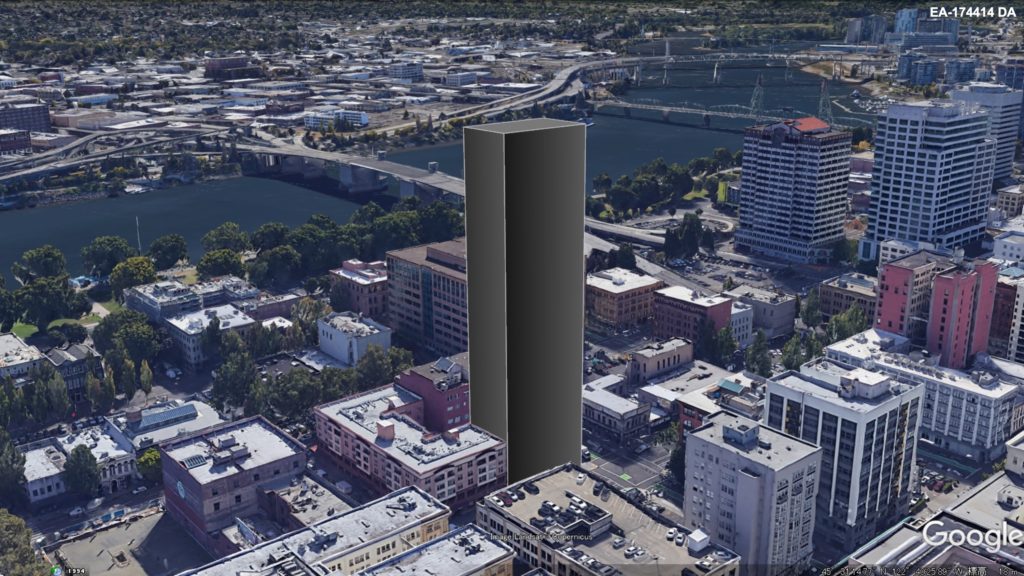 At the first Design Advice Request meeting only general massing concepts for the hotel were presented. The 32 floors of the hotel would rise in a bar-shaped tower, oriented to SW 3rd Ave. A plaza would be created in the remaining space between the tower and the Police Block building.
Ground floor program would include the lobby, check-in and a guest lounge. A dining area and conference rooms would be located on the second floor. Accessible rooms would be located on levels three to six, and the remaining rooms on levels seven to thirty two.
Exterior materials proposed include an aluminum cladding system, vinyl tilt and turn windows, and granite at the street level.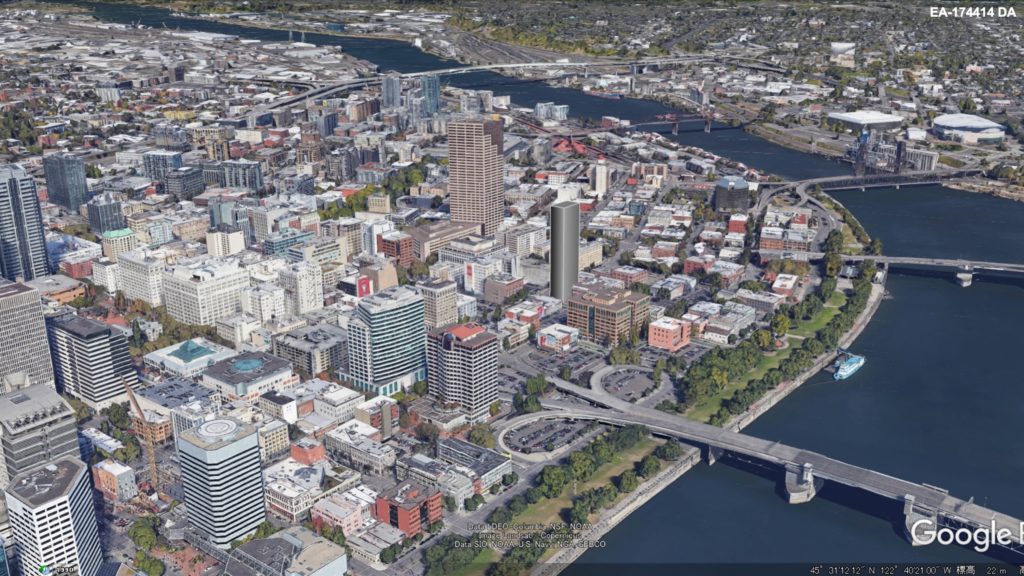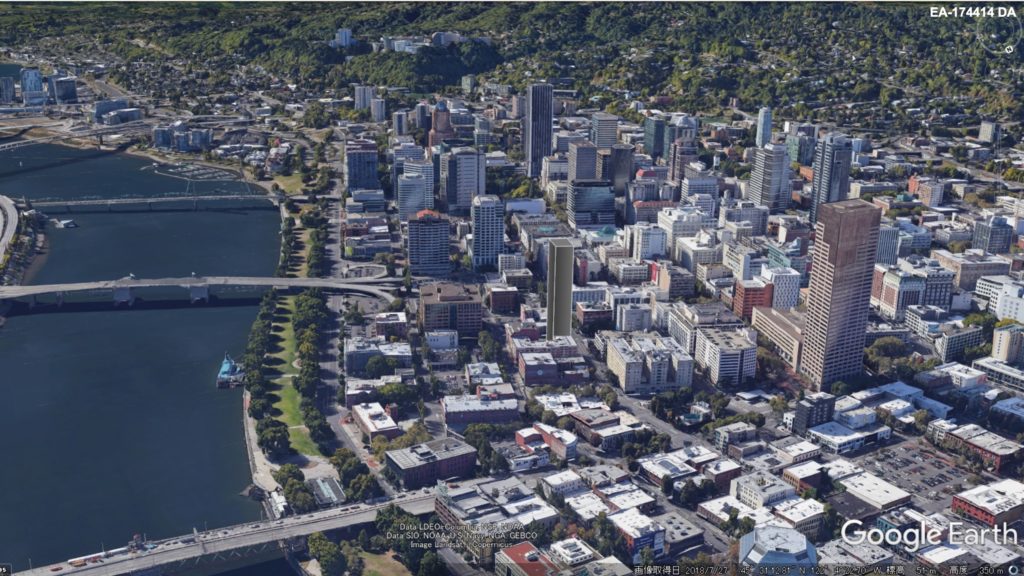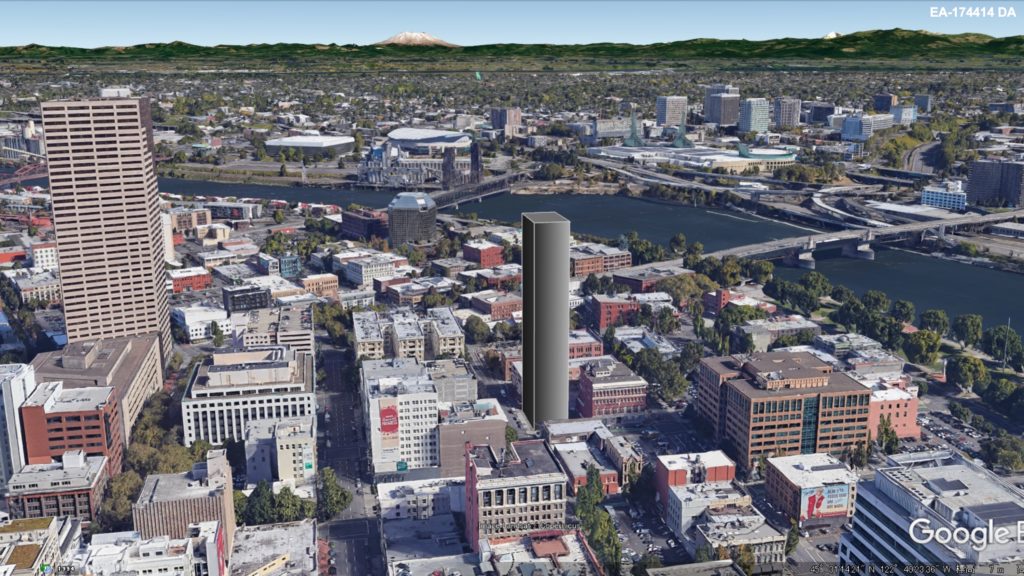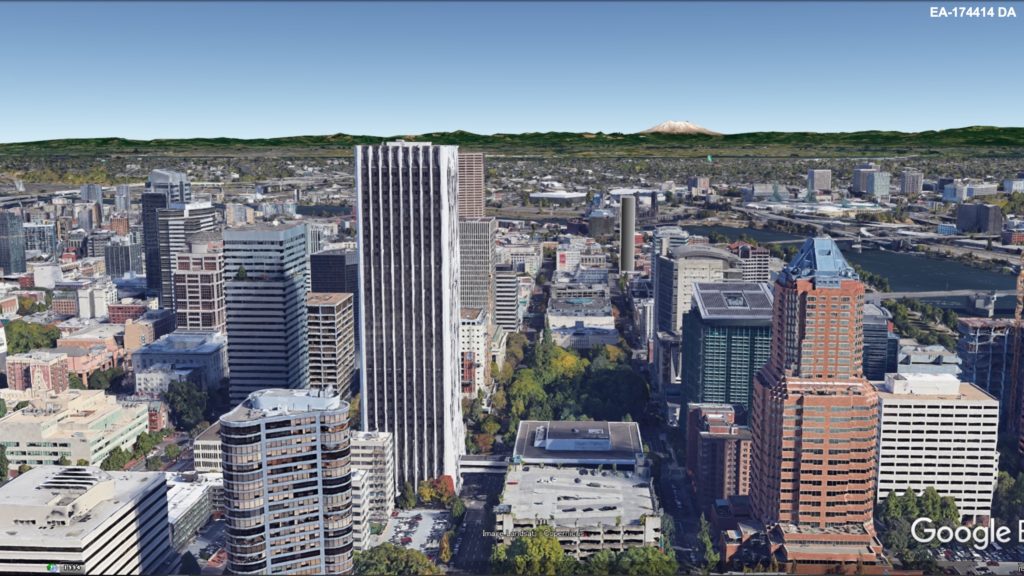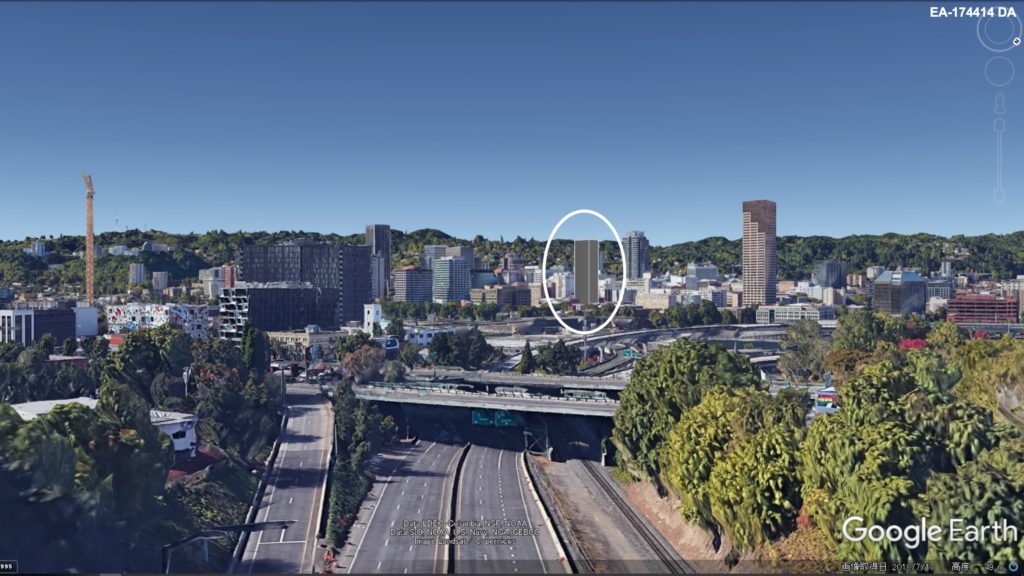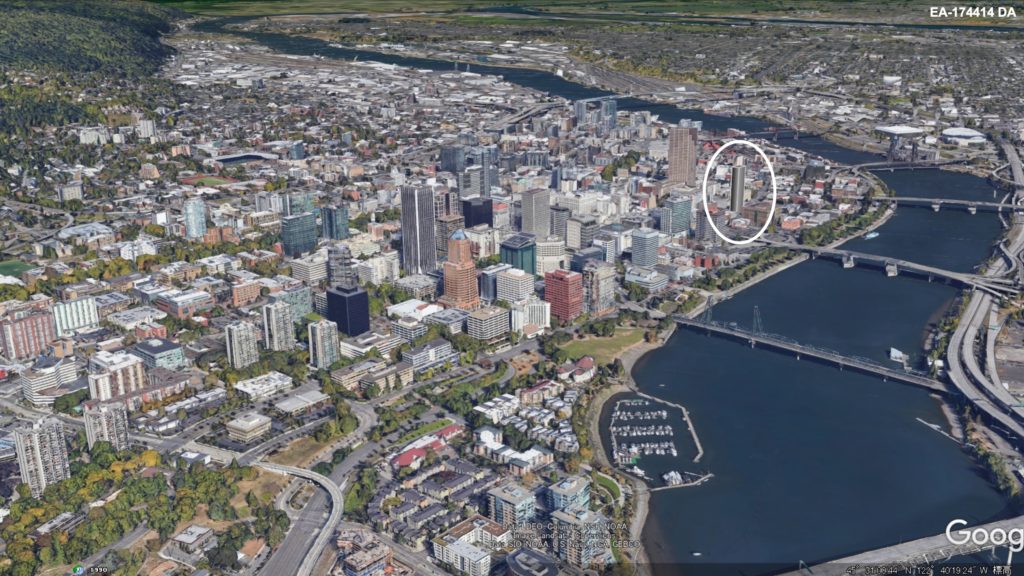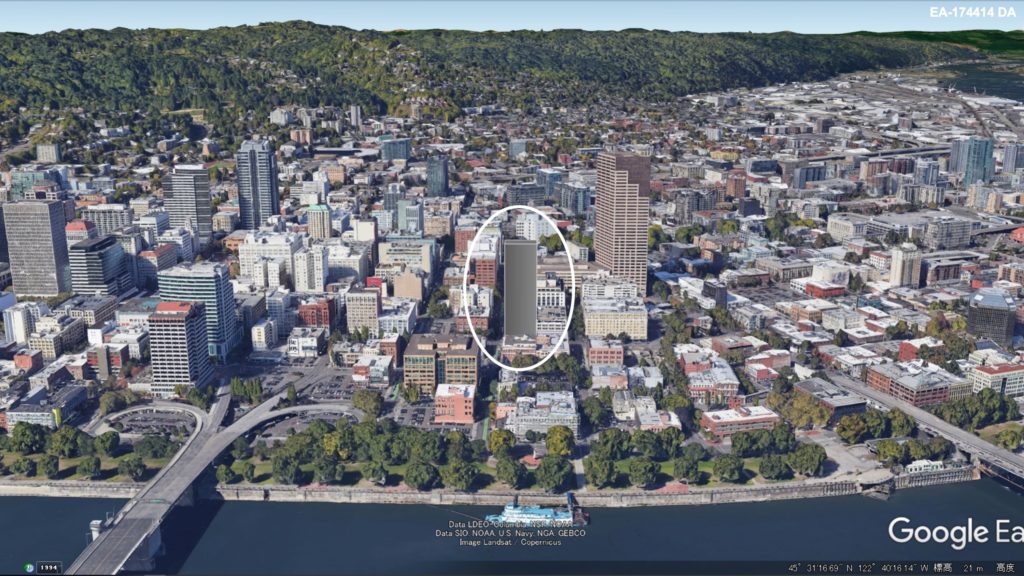 The Toyoko Inn went in front of the Design Commission for a voluntary Design Advice Request meeting on August 1st. As noted in a summary memo the Commission had numerous concerns about the design as presented:
• Many of the Commission's comments focused on the proposed design's poor response to the site's historic context—in its massing, scaling, proportion, materiality, and detailing.

• Commissioners expressed serious concerns about the viability and safety of the proposedplaza area.

• If a second DAR is to be pursued, Commissioners requested to see several design alternatives that explore how to successfully integrate a large hotel within the area's historic context.
In order to gain approval the Toyoko Inn will be required to go through a Type III Design Review.
Drawings
Plan | Vicinity

Plan | Basement

Plan | 1st

Plan | 2nd Floor

Plan | 3rd-6th Floors

Plan | 7th-32nd Floors

Elevation | West (3rd)

Elevation | South (Oak)

Elevation | East

Elevation | North