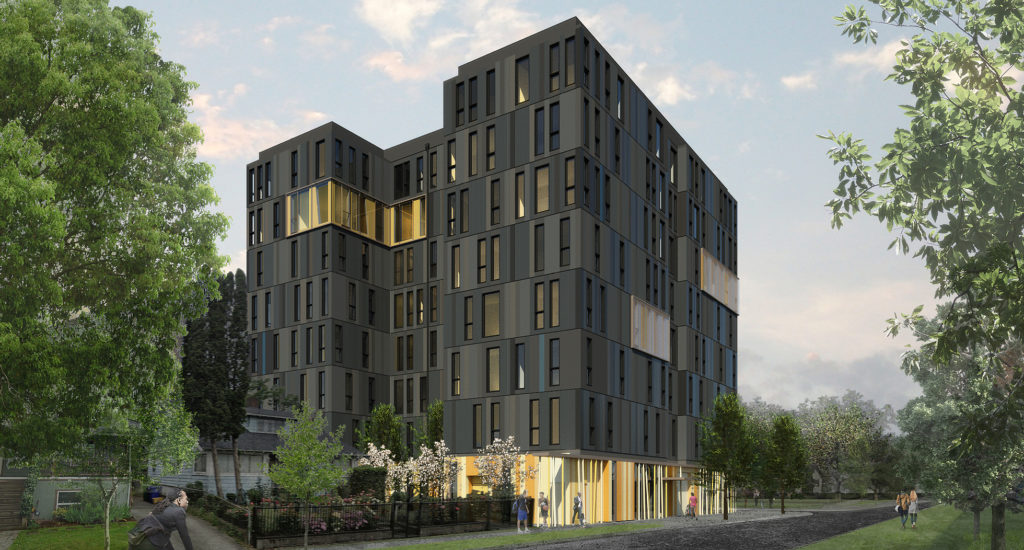 Every week, the Bureau of Development Services publishes lists of Early Assistance applications, Land Use Reviews and Building Permits processed in the previous week. We publish the highlights. This post covers September 13th, 2021 to September 19th, 2021.
Early Assistance has been requested by McGuirl Designs & Architecture for a project at the Northeast Corner of N Page & N Vancouver Ave:
New Construction using Community Design Standards per 33.218.140. Multi-family use. 1 Building. 44 dwelling units. No off street vehicular parking. 1 loading zone. Project to utilize flow through planter.
A project East of 1125 N Schmeer Rd has been submitted for a Type III Conditional Use Review:
New 60,000 sq ft, 6-story hotel with 100 guestrooms. 82 surface parking spaces are proposed. Also proposed is the connection of parking lots (between subject site and the neighboring hotel, immediately west of the site). The subject site was recently divided off from the hotel site to the west.
Minnesota Places at 1220 N Jessup St has been submitted for building permit review:
MINNESOTA PLACES – New 8 story, 72 unit residential building with associated site work and emergency generator w/21-076925-MT
A building permit was issued to Urban Development Group for Ankeny South at 153 SE 26th Ave:
ANKENY SOUTH – New 15 unit apartment building. **No Mechanical with this permit.