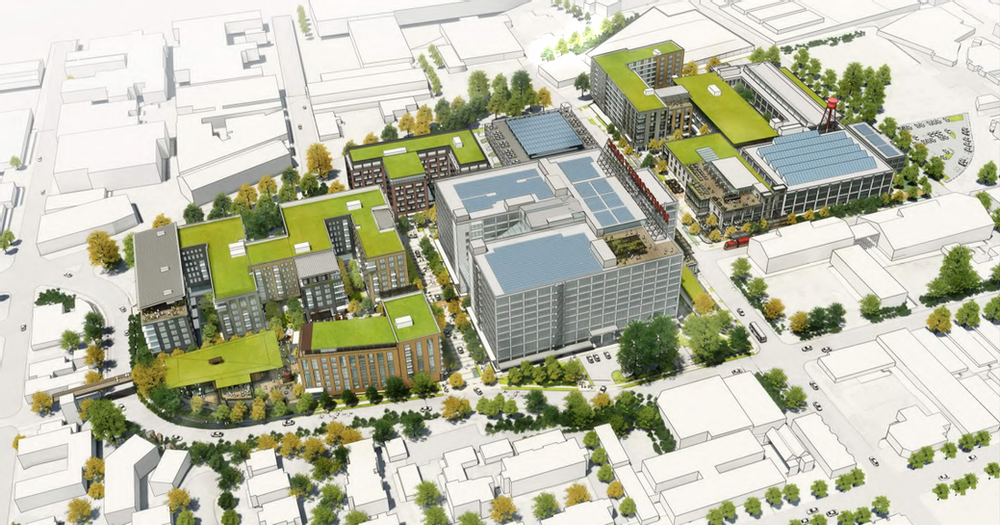 The NW Examiner reported that the the Master Plan for Montgomery Park could include a trailhead lodge and a bridge over NW Wardway St, connecting the district to Forest Park.
Previous plans for a hotel at 550 SE MLK have been replaced with a seven story residential building with 120 units*, reports the Daily Journal of Commerce.
Portland will build new homes, apartments and business incubator designed to benefit Black Portlanders at Williams & Russell, reports the Oregonian.
BikePortland reports that the Albina Vision Trust, working with Edlen & Company, will develop an affordable housing and community theater project on a site currently used for parking at 253 N Broadway.
A ruptured sprinkler flooded multiple floors, causing 'extensive damage' at new the Multnomah County Central Courthouse.
The Portland City Council approved funding that will go towards 110 units of affordable housing at Cathedral Village in St Johns, according to the Oregonian.
Old Navy is closing is Lloyd Center store, reports the Oregonian, making it the latest retailer to pull out of the mall.
*This article will be unlocked for the rest of this week. After this week it will only be viewable by DJC subscribers.