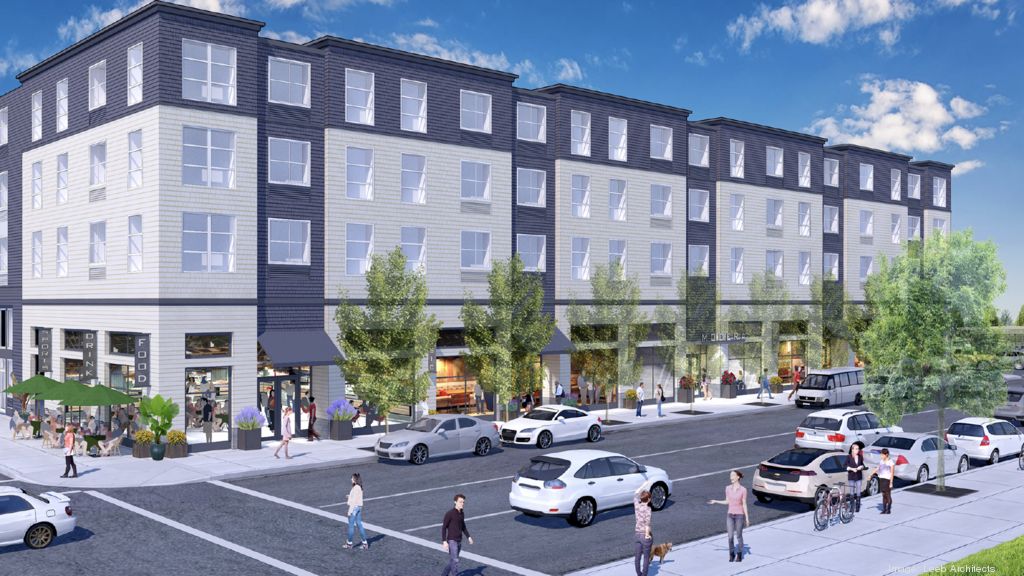 First, a quick note from the publisher. I've had a few emails / comments lately asking if the site is still being maintained. The answer is yes, but also that my professional and personal lives are a lot busier than they were when I started this blog back in 2014, and I longer have as much time to devote to the site as I'd like. I also had to deal with the site being hacked recently, which thankfully seems to be fixed now. With that said, I do hope catch up on some of the backlog of post that I've meaning to publish. Anyway, on to a roundup of (relatively) recent news stories about development in Portland.
Mamook Tokatee is rising from former bakery parking lot in Cully, writes the Hollywood Star News. The affordable housing development is a collaboration between NAYA, Community Development Partners and the Confederated Tribes of Siletz Indians of Oregon.
Eater Portland wrote a guide to the "killer carts" at the new food cart pod Collective Oregon Eateries.
Mill Creek Residential has purchased the city block that was formerly home to the Joinery for $5.5 million($). The sale clears the way for construction of the Modera Woodstock, reports the Portland Business Journal.
The developer of Block 216, which will include the Ritz Carlton hotel and residences, is seeking new investors in the project($), reports The Oregonian. The Portland Business Journal previously reported on why developer Walter Bowen believes things are looking good for a 2023 opening($). Separately, the City Council approved funding to move the food carts that were displaced by the construction of the tower to a new location at SW Ankeny and Park, on the future Green Loop.
Plans for the adaptive reuse of the former aircraft parts factory at 3300 NE Broadway are moving forward, writes Building on History.
"Five years in the making", Argyle Gardens (formerly LISAH) is a "departure for affordable housing in Portland", write Portland Monthly.
Las Adelitas, a $58 million, 142-unit affordable housing project named for Mexican revolutionaries of the 1910s, "will be the largest ever public investment in the Cully neighborhood", reports the Portland Tribune.
Building on History wrote about new life at Olds/Rhodes/Galleria/Target.