The Historic Landmarks Commission has approved a new 6-story mixed use building at 1010 SE Ash St. The project design is by Hartshorne Plunkard Architecture for developer Adventurous Journeys, both of whom are based in Chicago. The new development will include 132 apartment units and approximately 7,000 sq ft of retail space. Parking for 77 vehicles will be provided in two levels of underground parking, while bicycle rooms at the ground level and underground will provide 198 long term bicycle parking spaces.
The building will be subject to the city's inclusionary housing rules, which require the provision of affordable housing or the payment of a fee-in-lieu.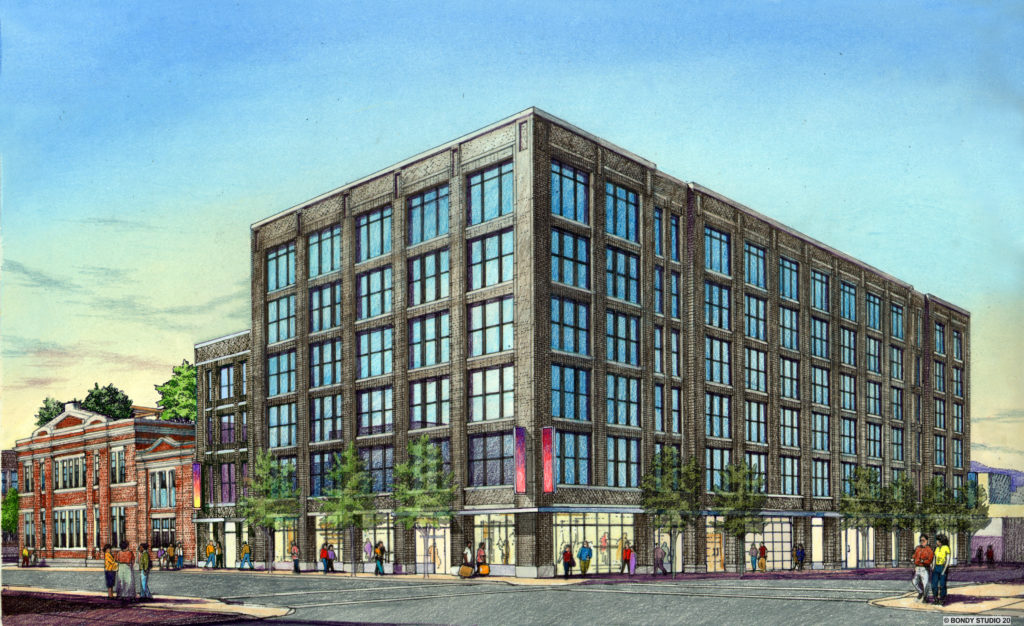 The project site is a half block in the Buckman neighborhood, bound by SE 10th Ave, SE Ash St and SE 11th Ave. The new building will replace a 1914 warehouse building. The project was reviewed because the site is within the boundary of the landmark Troy Laundry Building. A renovation and addition to that building, designed by the same architecture firm, was also recently approved.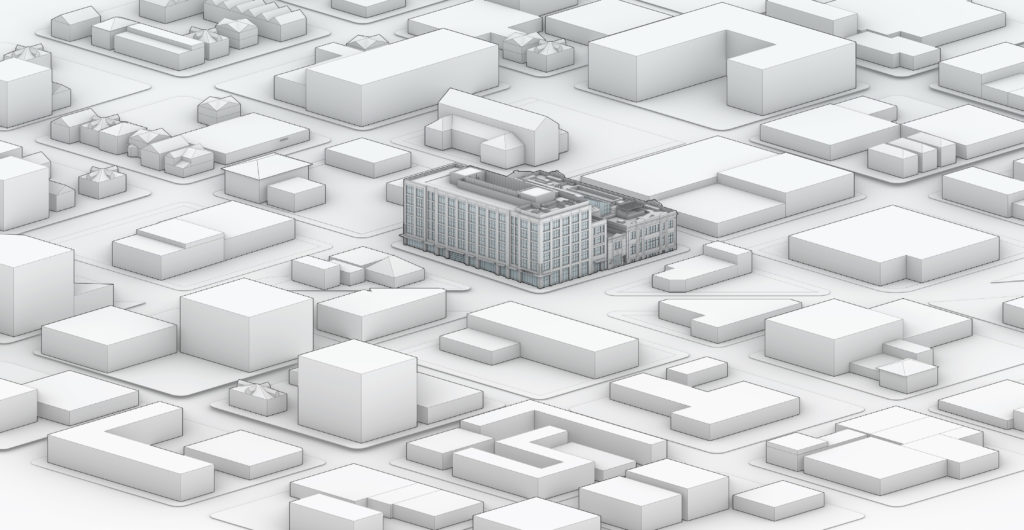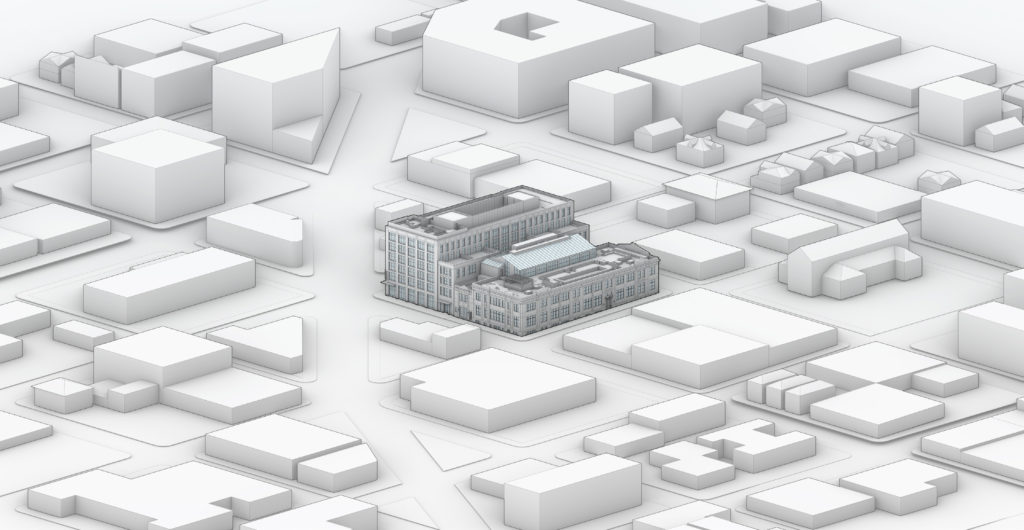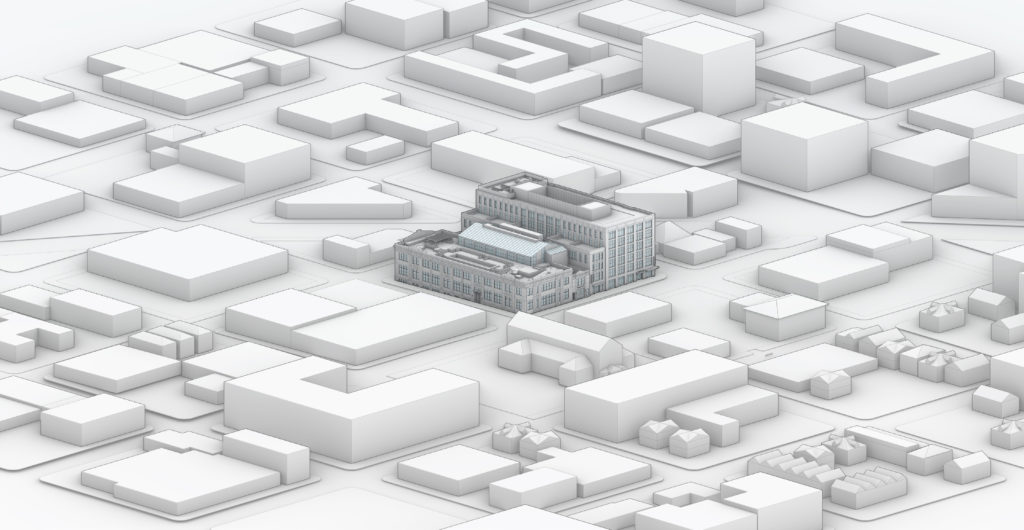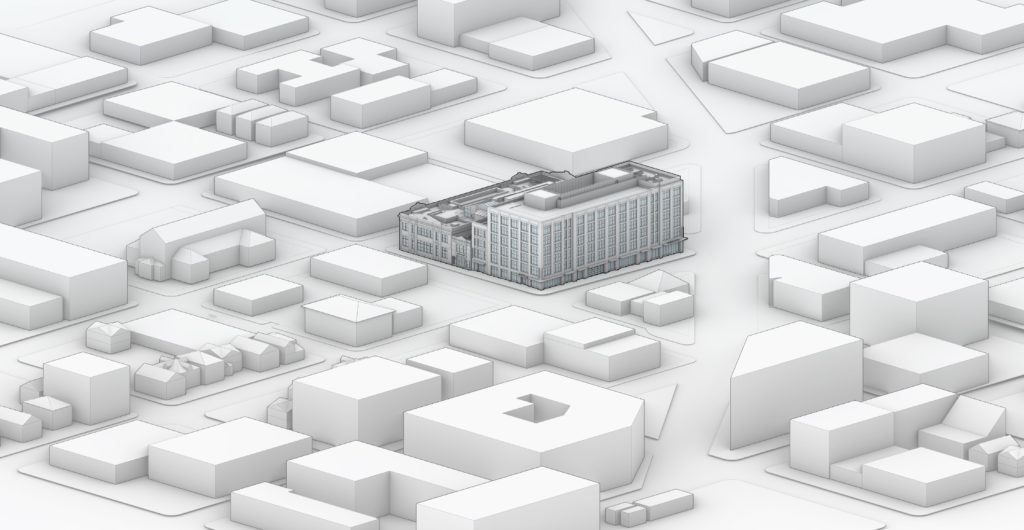 The 6-story building is arranged as a bar facing SE Ash St, with 4-story sidecar elements that step down to the Troy Laundry Building. Exterior materials include brick, limestone, and aluminum windows.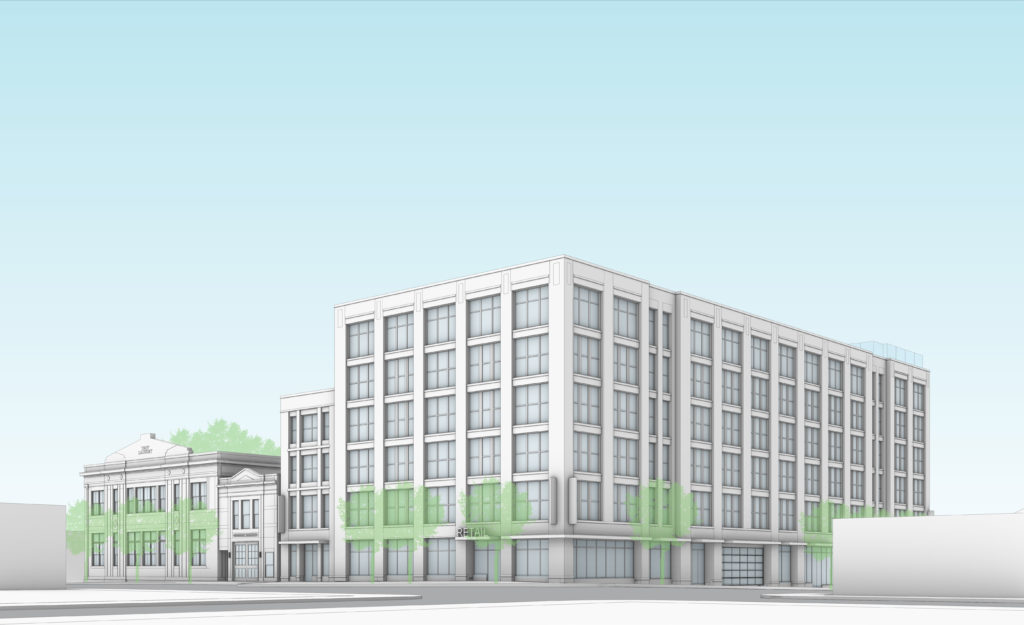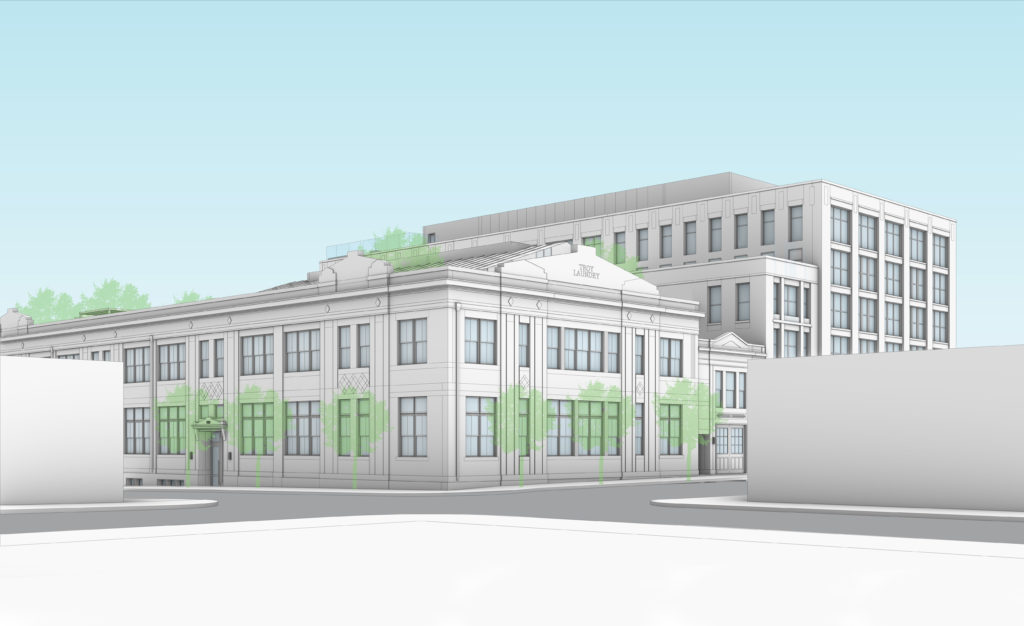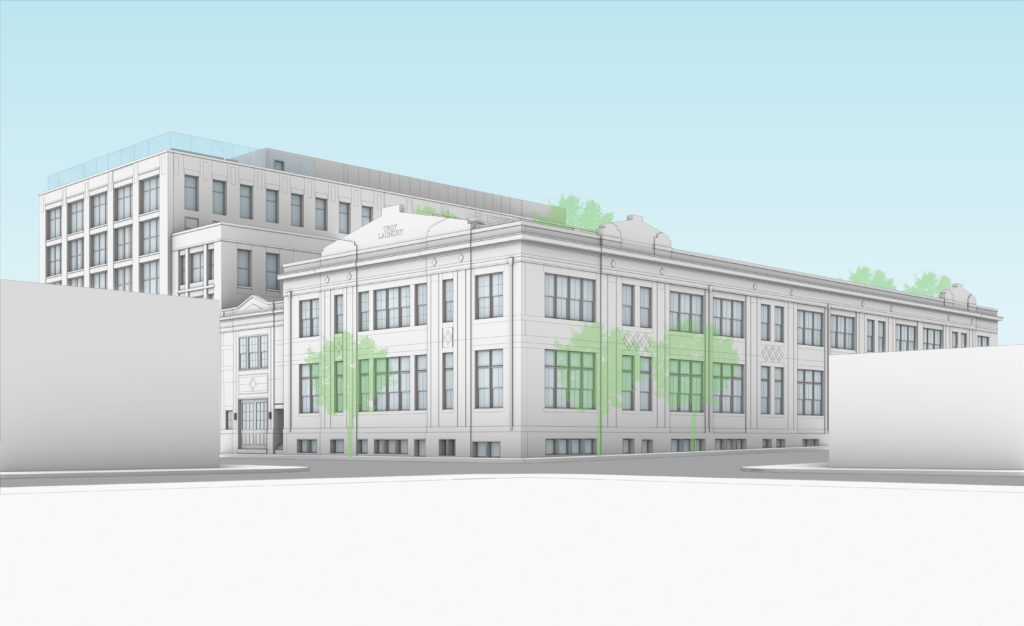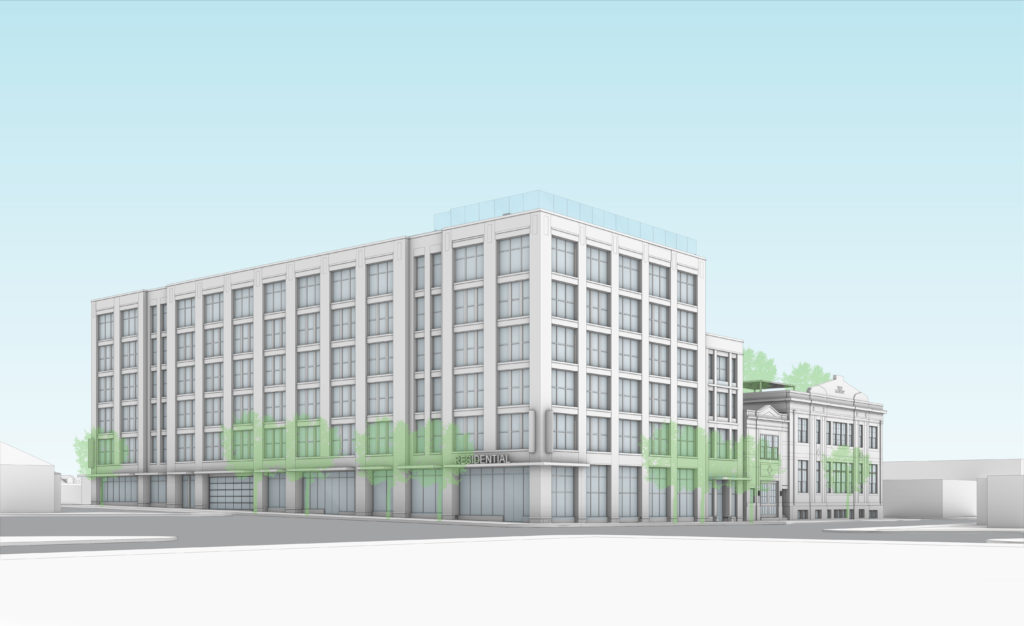 1010 SE Ash was approved on July 13, 2020, at the project's second hearing. In the conclusion to the Final Findings and Decision by the Historic Landmarks Commission it was noted that "high quality materials" will make the project a "welcome introduction to the neighborhood":
The proposed building, to be constructed within the boundary of the historic landmark Troy Laundry Building, is larger than the Troy but takes cues from the Troy and incorporates them into the design. The proposed building features high quality materials and fine detailing and will be a welcome introduction to the neighborhood.
A building permit for the project is currently under review.
Drawings