A renovation and addition to the National Register-legisted Troy Laundry building is planned by Chicago based developer Adventurous Journeys, with design work by Hartshorne Plunkard Architecture. The work will include the addition of a new rooftop penthouse and deck. In early 2020 the Oregonian reported that the building may become home to private members club Soho House.
The project has been approved by the Historic Landmarks Commission, and currently has a building permit under review.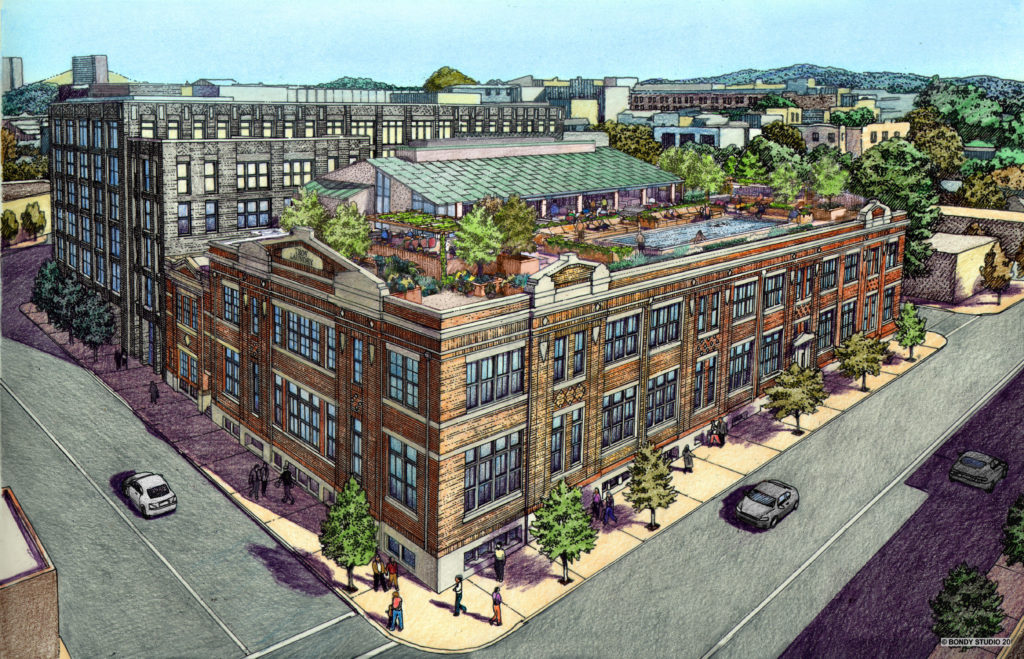 The Troy Laundry Building is located at 1025 SE Pine St, in the Buckman neighborhood. The 1913 building was designed by Ellis F. Lawrence, and originally built for the Troy Laundry Company. The laundry remained in operation until 1983 as one of Portland's largest commercial laundries. The building was listed on the National Register of Historic Places in 1989. In 2016 OPB reported that after nearly 40 years of housing a cooperative art studio, a sale of the building displaced dozens of artists. The building was sold again in 2019.
On the northern half of the block, an apartment building is planned by the same architecture and development team.
Floorplans for the building show a mix of office space, amenity space (including a gym on the first floor) and back-of-house space.
Exterior work on the building will include rehabilitation of existing windows and new custom wood windows. The main entry on the south façade will be restored to better match the original. New wood doors and windows will be added on the east and west façade, where there were once vehicle entry and exits on 10th and 11th.
Materials proposed for the new rooftop penthouse include brick, stucco, glass and a patinated copper roof. The roof level will also include a landscaped rooftop terrace and pool.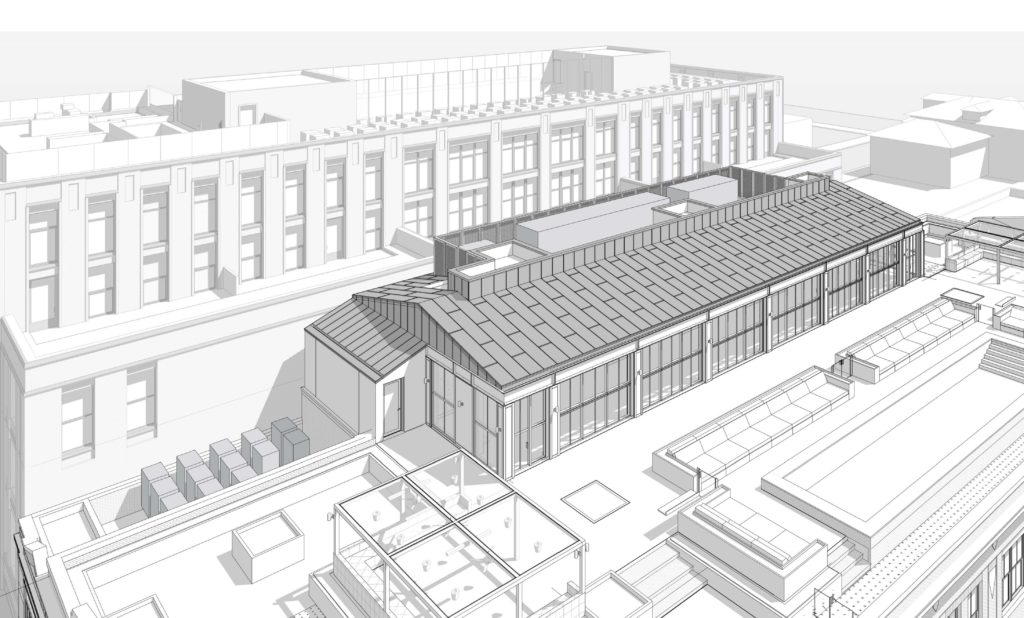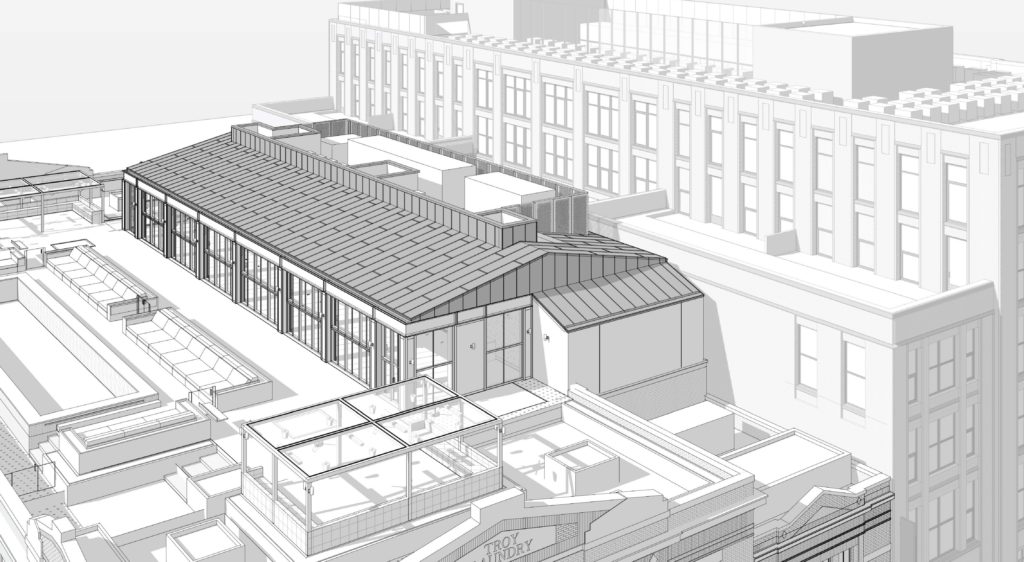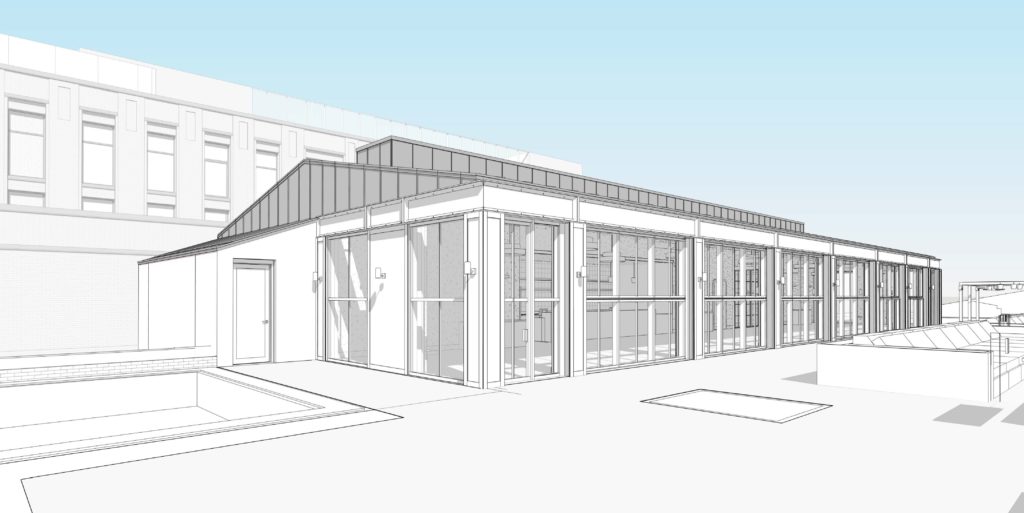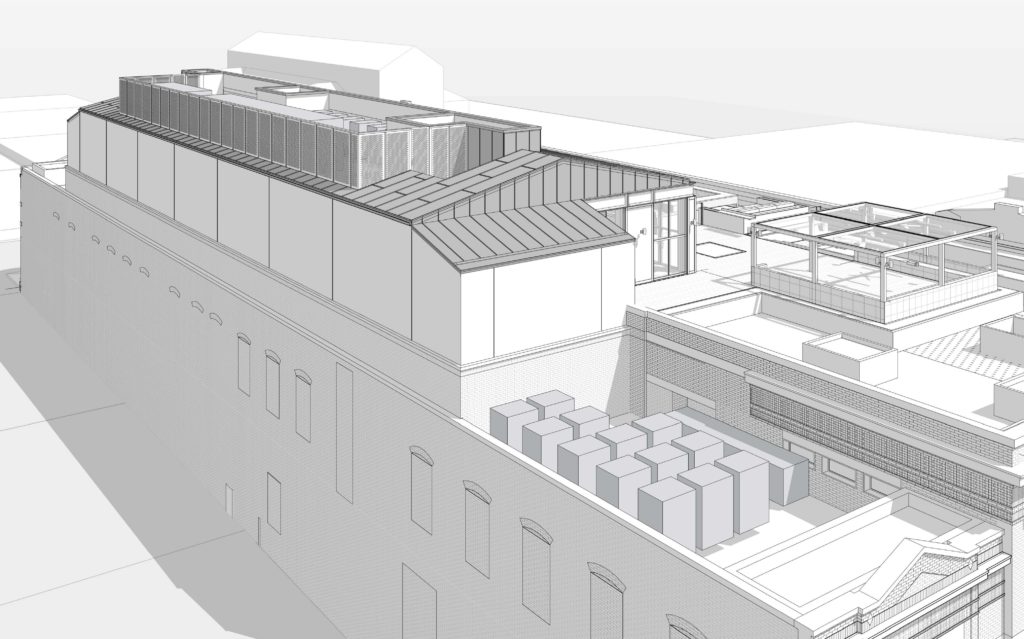 The alterations and addition to the Troy Laundary were approved on August 10th, 2020. In the conclusion to the Final Findings And Decision By The Historic Landmarks Commission it was noted how the alterations will enhance "the historic character of the resource":
The purpose of the Historic Resource Review process is to ensure that additions, new construction, and exterior alterations to historic resources do not compromise their ability to convey historic significance. The proposed alterations to the existing building will restore missing or previously-altered elements, thus enhancing the historic character of the resource. The proposed addition will facilitate a new use for this historic building and is modest in scale. The Commission (4-1) found the proposal to meet the approval criteria with one Commissioner voting against the proposal due to impacts to the existing resource (criteria #8 and #9). With the inclusion of conditions of approval, this proposal meets the applicable Historic Resource Review criteria and therefore warrants approval.
A building permit will need to be issued before construction work can begin.
Drawings