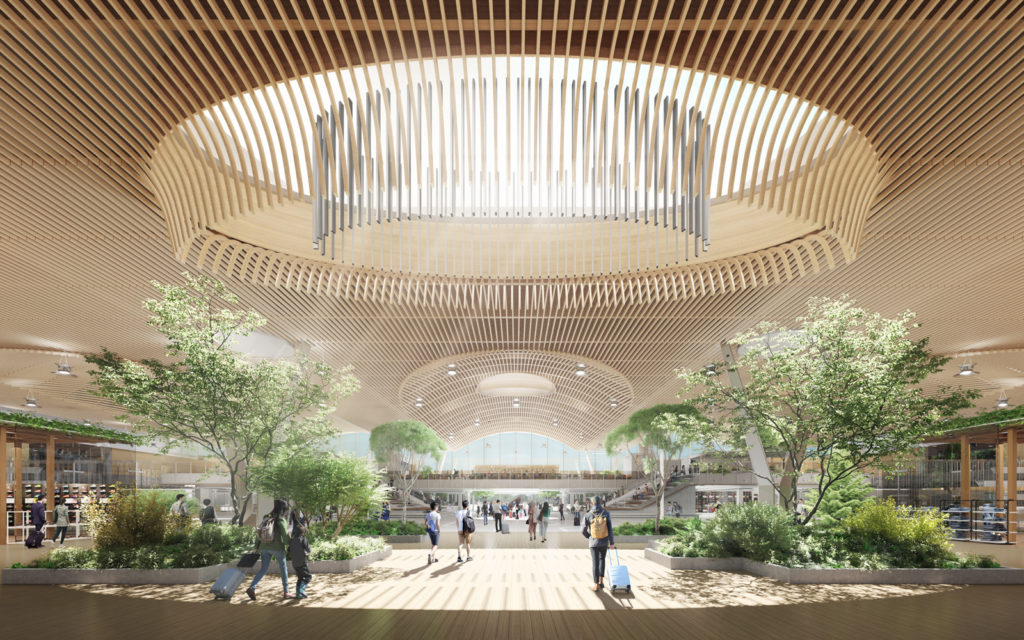 The Daily Journal of Commerce wrote about the PDX T-Core project and how the new main terminal roof will be installed*.
Eater Portland reports that Smith Teamaker plans a new cafe at 2291 NW Glisan, with star chef Karl Holl.
Macy's will close its store in the Lloyd Center, reports Willamette Week. The store was the last major anchor store in the mall. Proposals for the West Anchor Remodel and East Anchor Remodel have been proposed but have yet to move forward into construction.
Building on History wrote about the new life planned for the Anna Mann House. Innovative Housing will create 128 units of affordable housing, in a mix of new buildings and old buildings on the site.
The Business Tribune reported on The Welby, the new mass timber tower coming to the Pearl.
Deadstock Coffee and Papi Chulo's are among the businesses coming to Alberta Alley at 3003 NE Alberta, reports Eater Portland.
*This article will be unlocked for the rest of this week. After this week it will only be viewable by DJC subscribers.