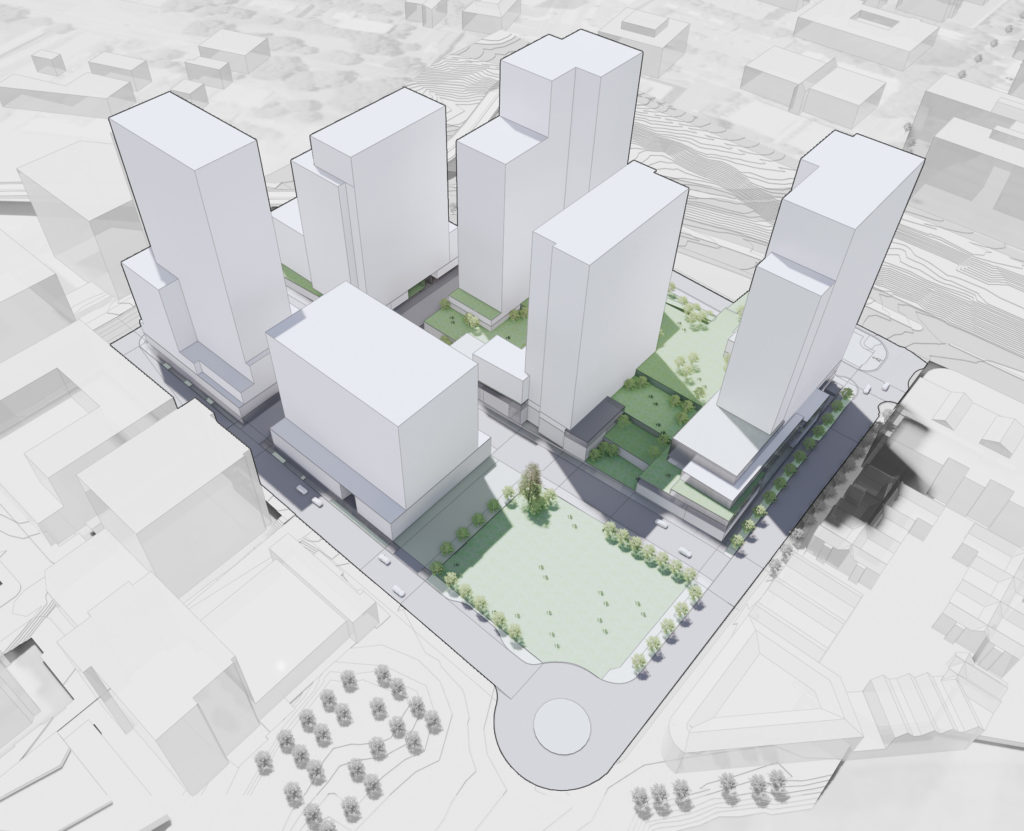 Plans for the RiverPlace Redevelopment continue to evolve, writes the Daily Journal of Commerce. The eight acre site could include up to six high buildings, with offices, a hotel, senior living units, apartments and condominiums.
Three years after it was approved by the Design Commission, the lender pulled the plug on the Byline development at the Lloyd Cinemas parking lot—and demanded $36 million back, reports the Oregonian.
Willamette Week wondered whether the Lloyd Center will last another Christmas. Plans for the Lloyd West Anchor Redevelopment and East Anchor Redevelopment, which would replace the former Nordstrom and Sears spaces respectively, have yet to start construction.
The December issue of the Northwest Examiner wrote about the Unicorn Bed Apartments, an apartment development designed for single mothers, and new plans for the Northwest Children's Theater on the site where the Modera Nicolai had previously been proposed.
Willamette Week reports that City Council will this week consider an ordinance that amends the definition of "retailer" so that it no longer includes businesses such as general contractors, who would otherwise be subject to the Portland Clean Energy Community Benefits Initiative.
The Planning and Sustainability Commission is proposing that Portland's new Citywide Design Guidelines include language that encourages buildings to provide space to "rest and be welcome"—which could be interpreted to mean sleeping and pitching tents.
*This article will be unlocked for the rest of this week. After this week it will only be viewable by DJC subscribers.