A proposed addition to east end of the Lloyd Center has gone before the Design Commission to receive Design Advice. The project is being designed by LDA Design Group of Burbank, California. It will include the renovation and remodel of the lower two floors of the anchor building currently occupied by Sears, for multi-tenant retail / office. At the third level the building will include a new 14 screen theater.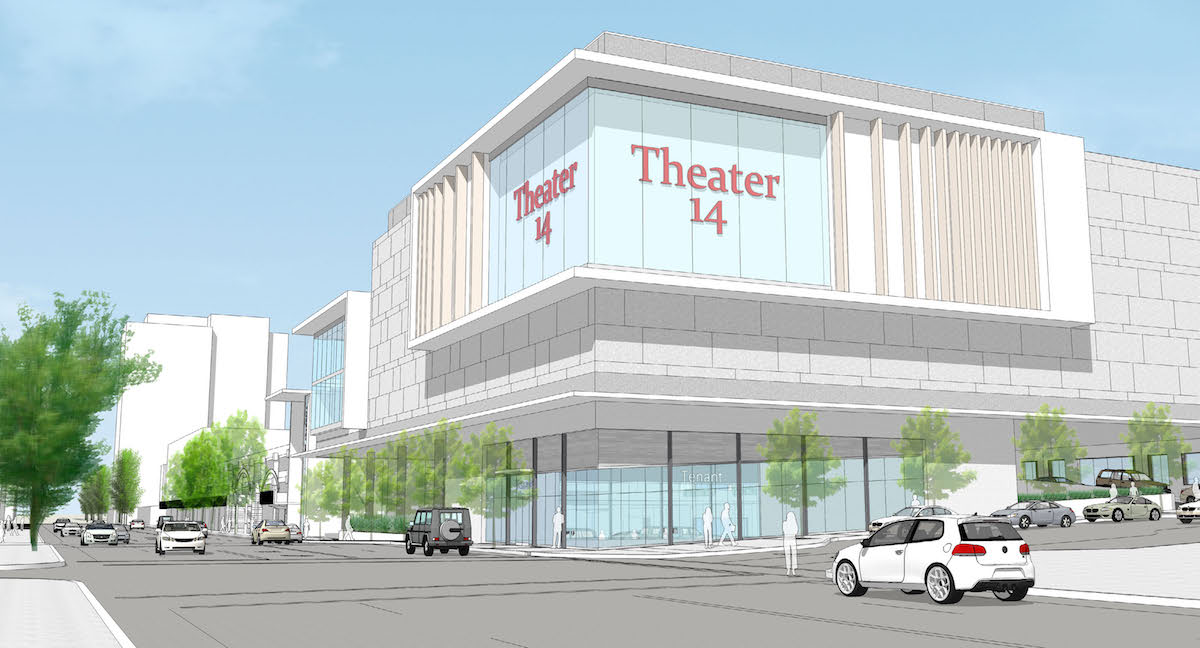 The existing anchor building was built for JCPenney in 1960, and then later expanded by Sears. The sale of the Sears building to the owners of the larger Lloyd Center was first reported by the Oregonian in November 2016.
The theater addition is one of a number of ongoing remodel projects at the Lloyd Center, including the new entry and plaza and the west anchor remodel at the former Nordstrom location. The new theaters will replace the existing cinema and associated parking, which are being displaced by the 1510 NE Multnomah and 1400 NE Multnomah developments respectively.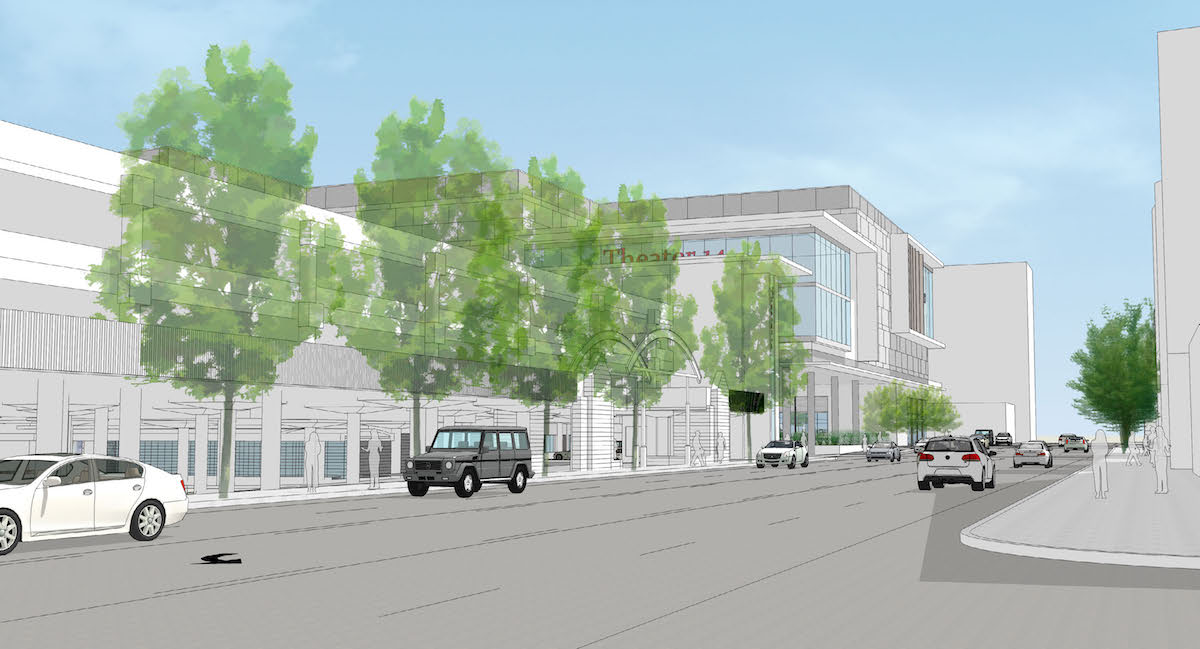 The new theater will have direct access from NE Multnomah St via a new stair and elevator structures, leading the fourth level of the existing parking garage. A covered walkway will connect the theater to the office level of the mall. At the corner of NE 15th and Multnomah a standalone retail space of approximately 5,600 sq ft is proposed.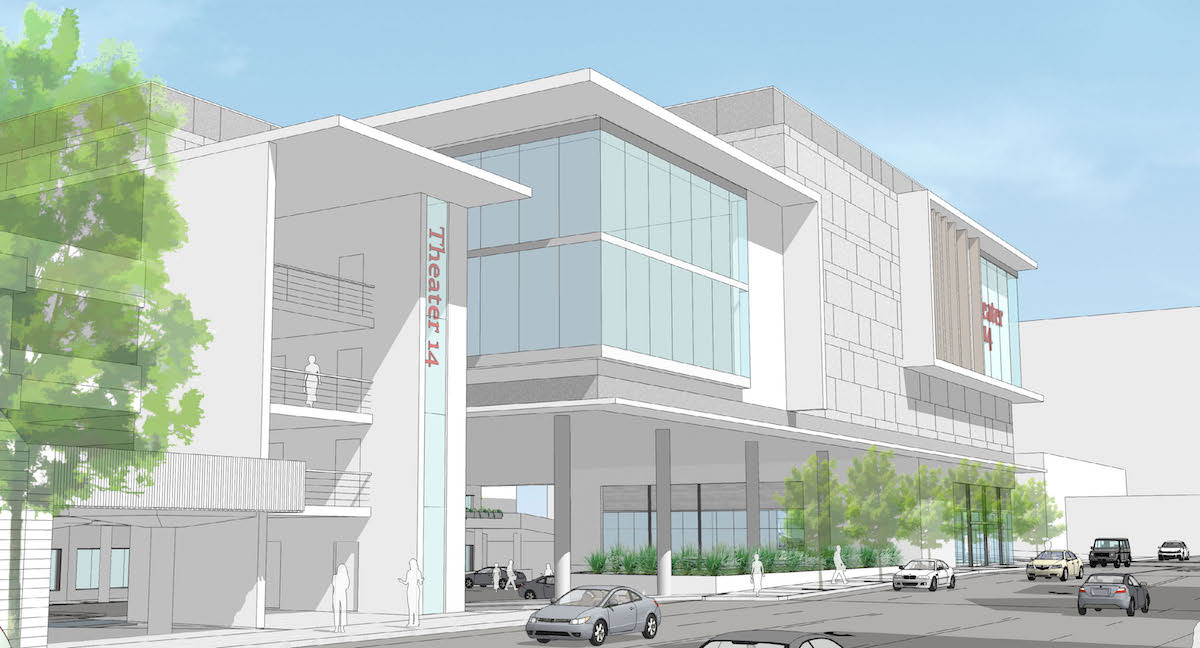 Exterior materials proposed for the building include cement plaster, porcelain tile and metal panel.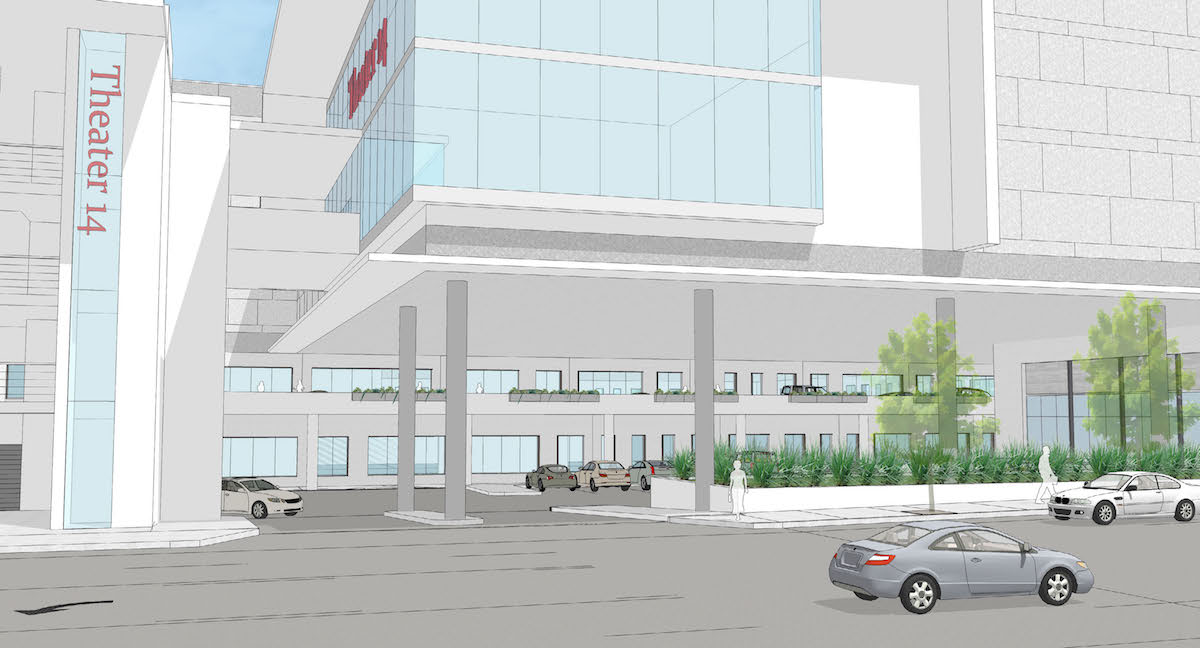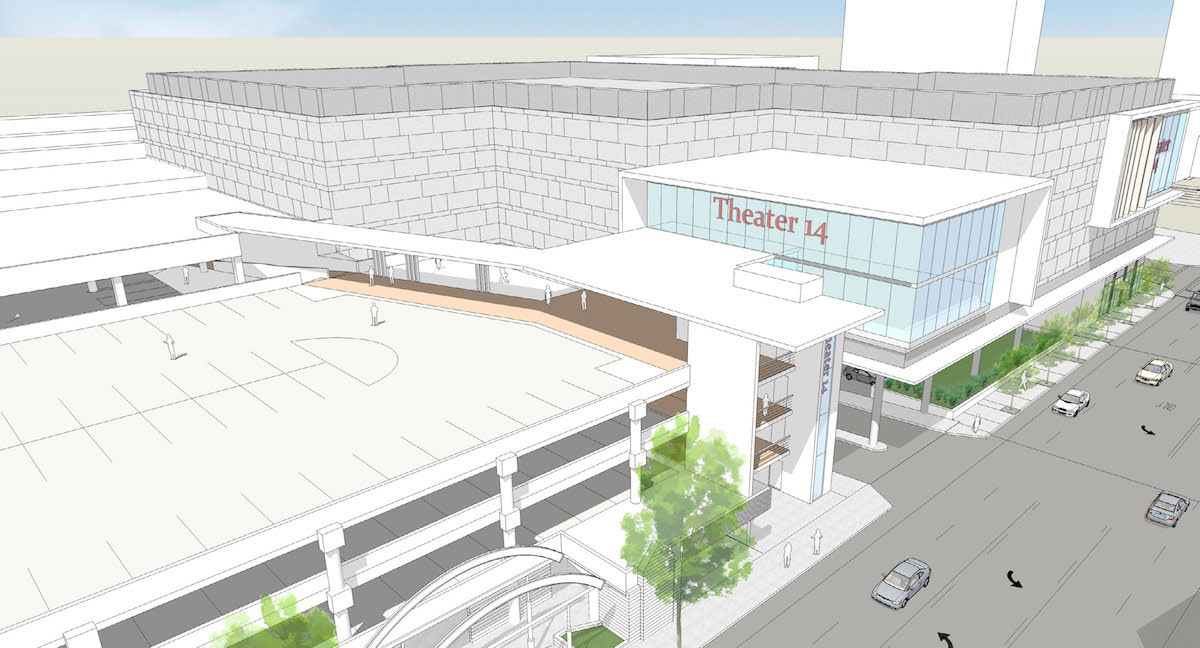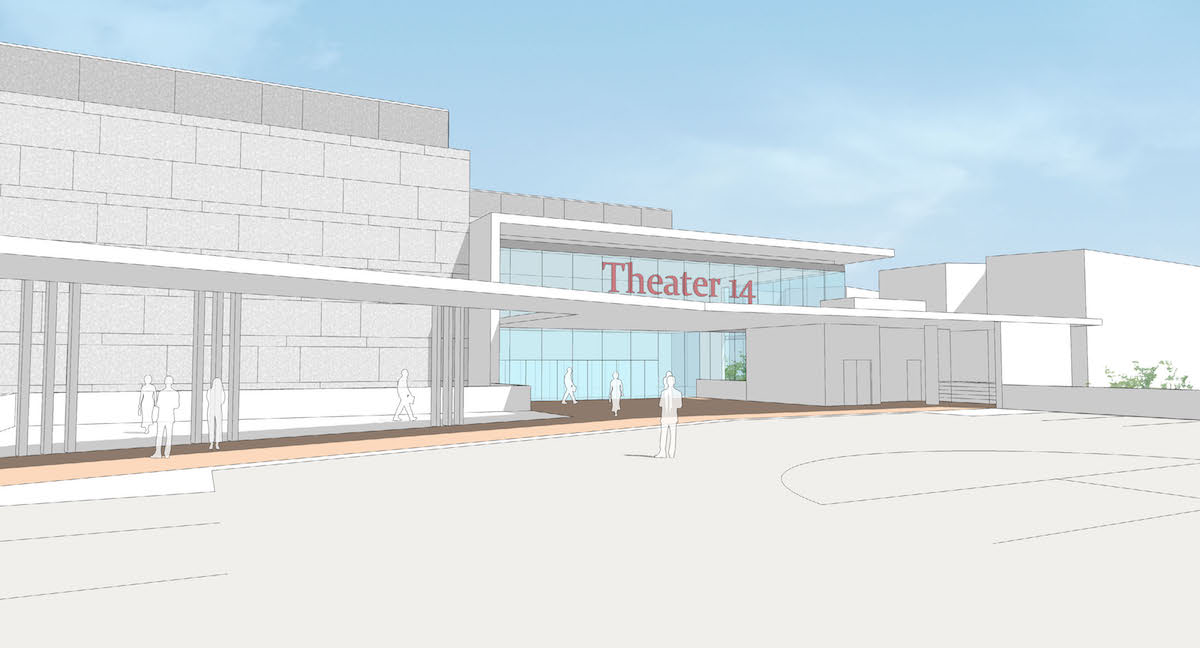 The existing private drive on alignment with NE 15th Avenue will remain, with the parking re-configured as angled parking to serve the Lloyd Center and the 1510 NE Multnomah development to the north. An original entrance to the mall, adjacent to Marshalls at the second level, will be reopened.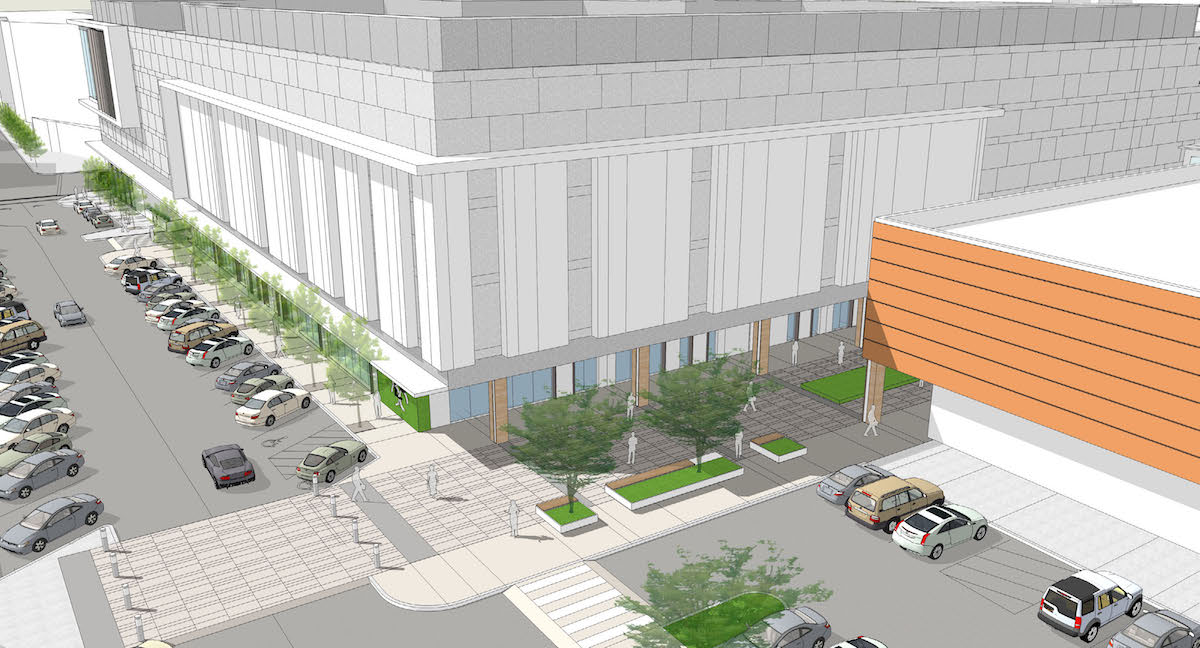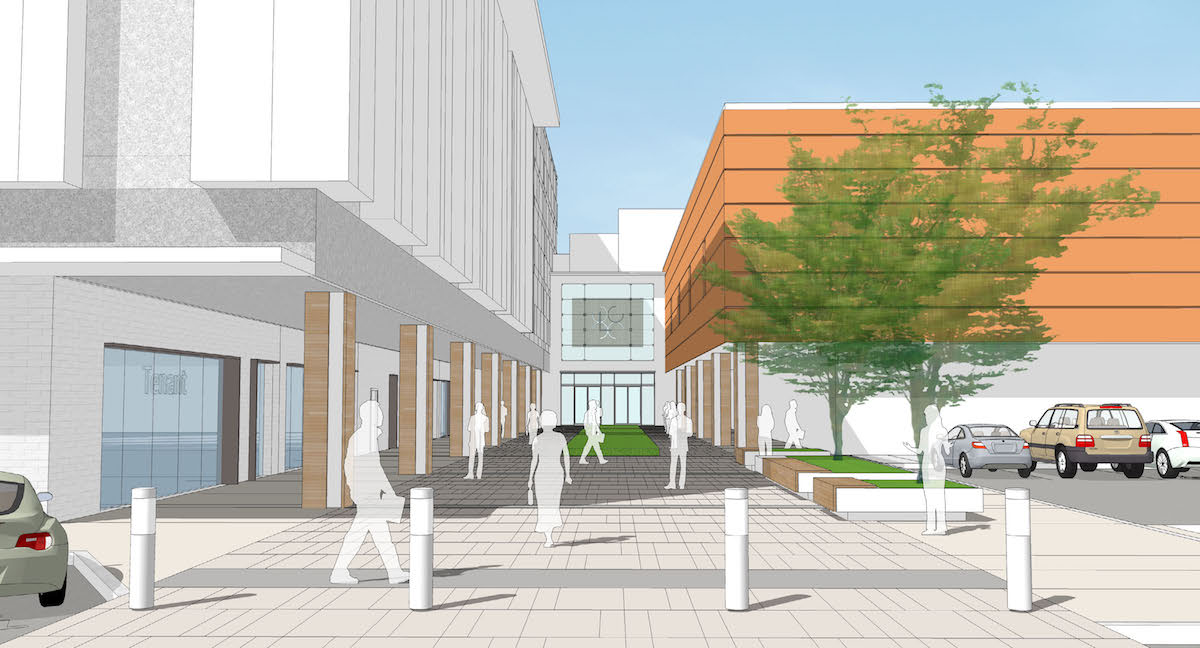 The project went before the Design Commission for Design Advice on April 13th, 2017. Commission comments focused on the pedestrian experience along NE Multnomah St and the NE 15th Ave private drive; the architectural expression of the new box, which has limited opportunities for glazing above the ground level; and whether the new retail space on NE Multnomah could extend further into the space occupied by surface parking and stormwater planters.
The Lloyd Center Theater Addition is currently scheduled to return in front of the Commission for a second advisory hearing on June 8th.
Drawings