The Design Commission has approved plans by the Portland Bureau of Transportation and Prosper Portland to renovate the 10th & Yamhill Smartpark Garage. The project is being designed by FFA Architecture and Interiors, and is intended to address ADA and seismic deficiencies  in the existing structure, as well as improve the ground level retail experience.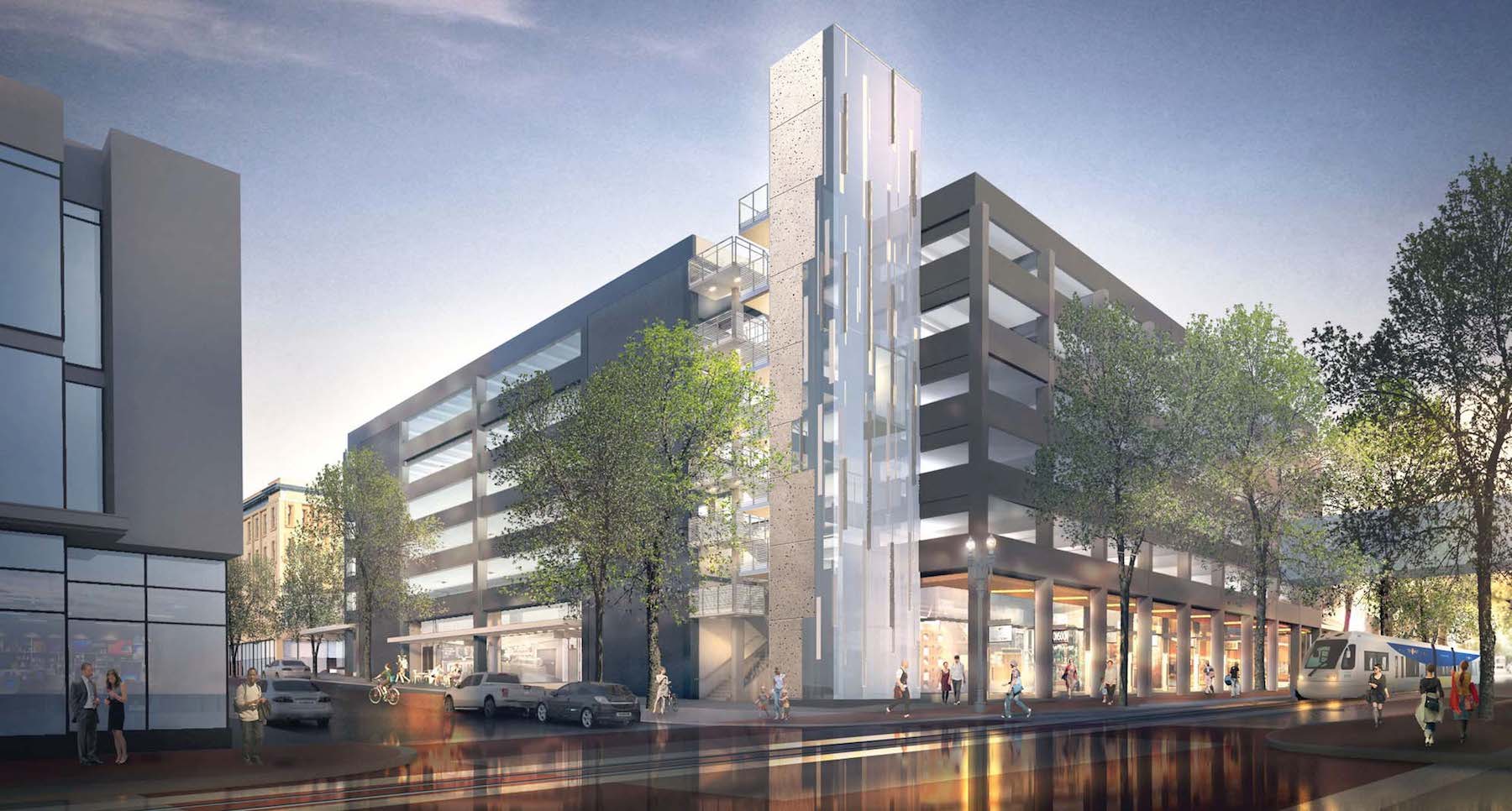 The existing garage is located downtown, and is bound by SW 9th Ave, SW 10th Ave, SW Yamhill St and SW Morrison St.  The building was constructed in two phases, with the first concrete framed portion completed in 1978. Two more parking levels were added in 1984, partially framed out of steel.
The primary seismic concern is the four corner stair towers, which are not expected to survive a major earthquake. These will be removed, with new glass and metal stair / elevator towers constructed at the NE and SW corners of the garage. Where the stairs are removed at the NW and SE corners they will be infilled with new ground floor retail space. The upper floors of the garage will be repainted in a grey tone.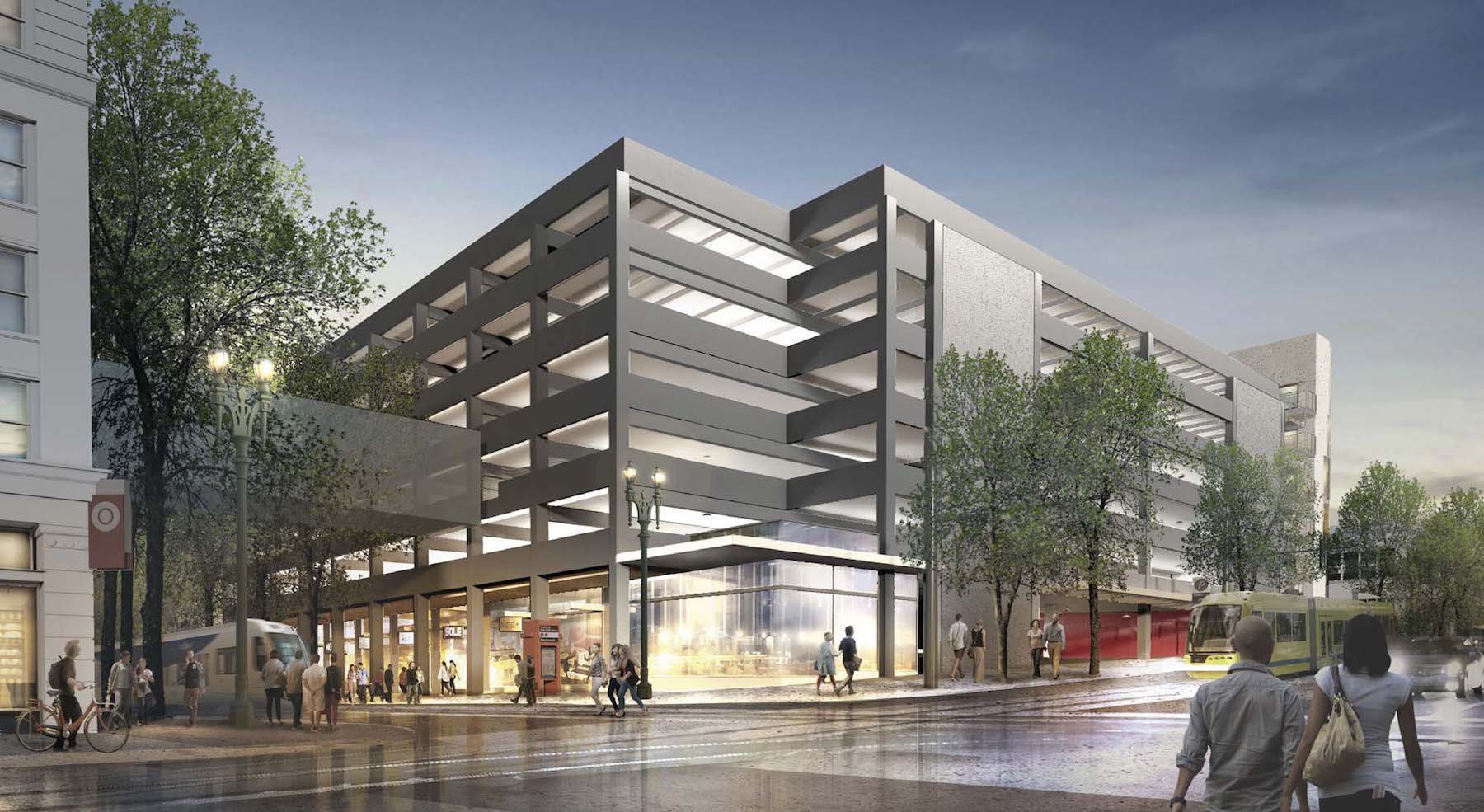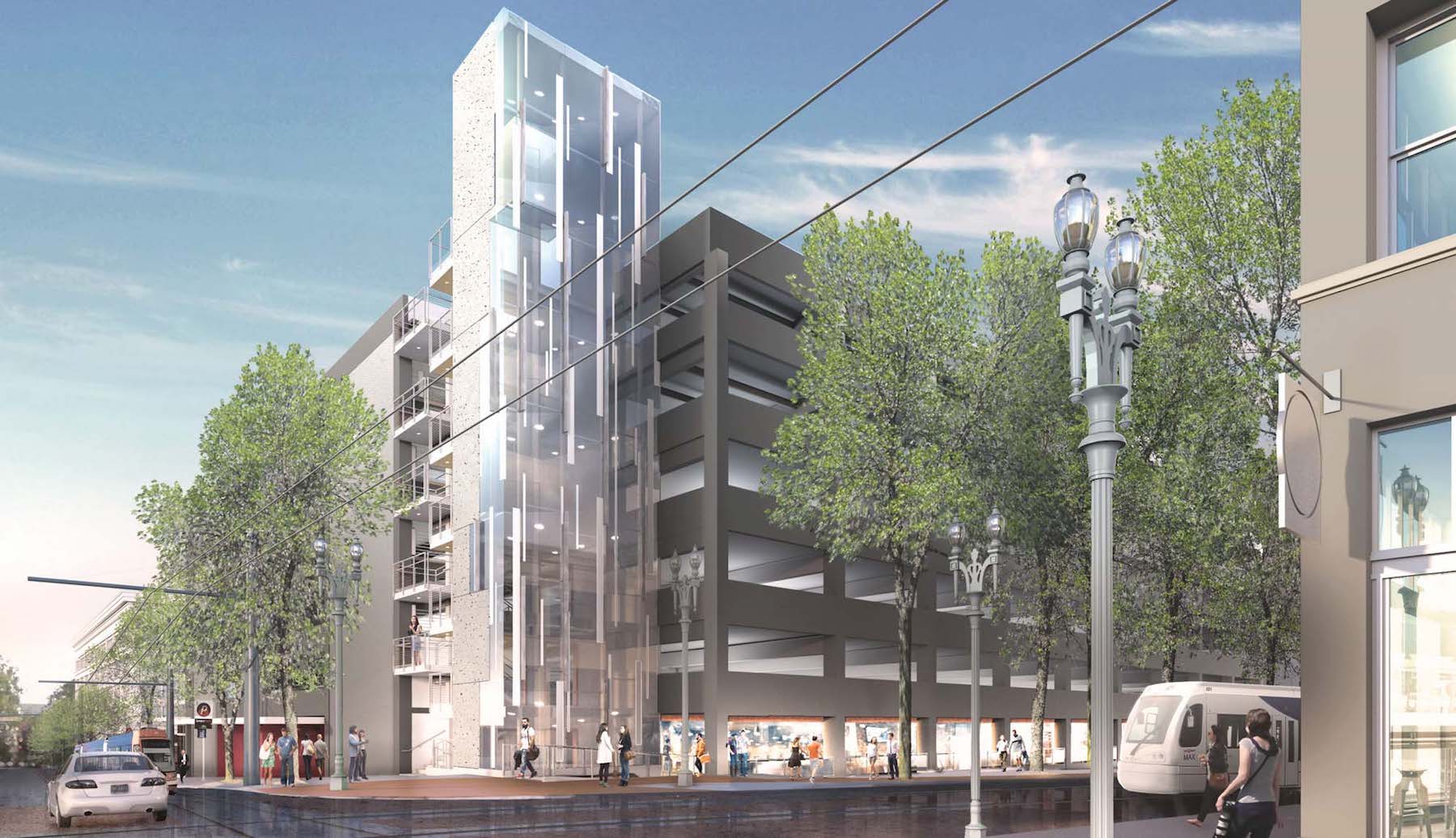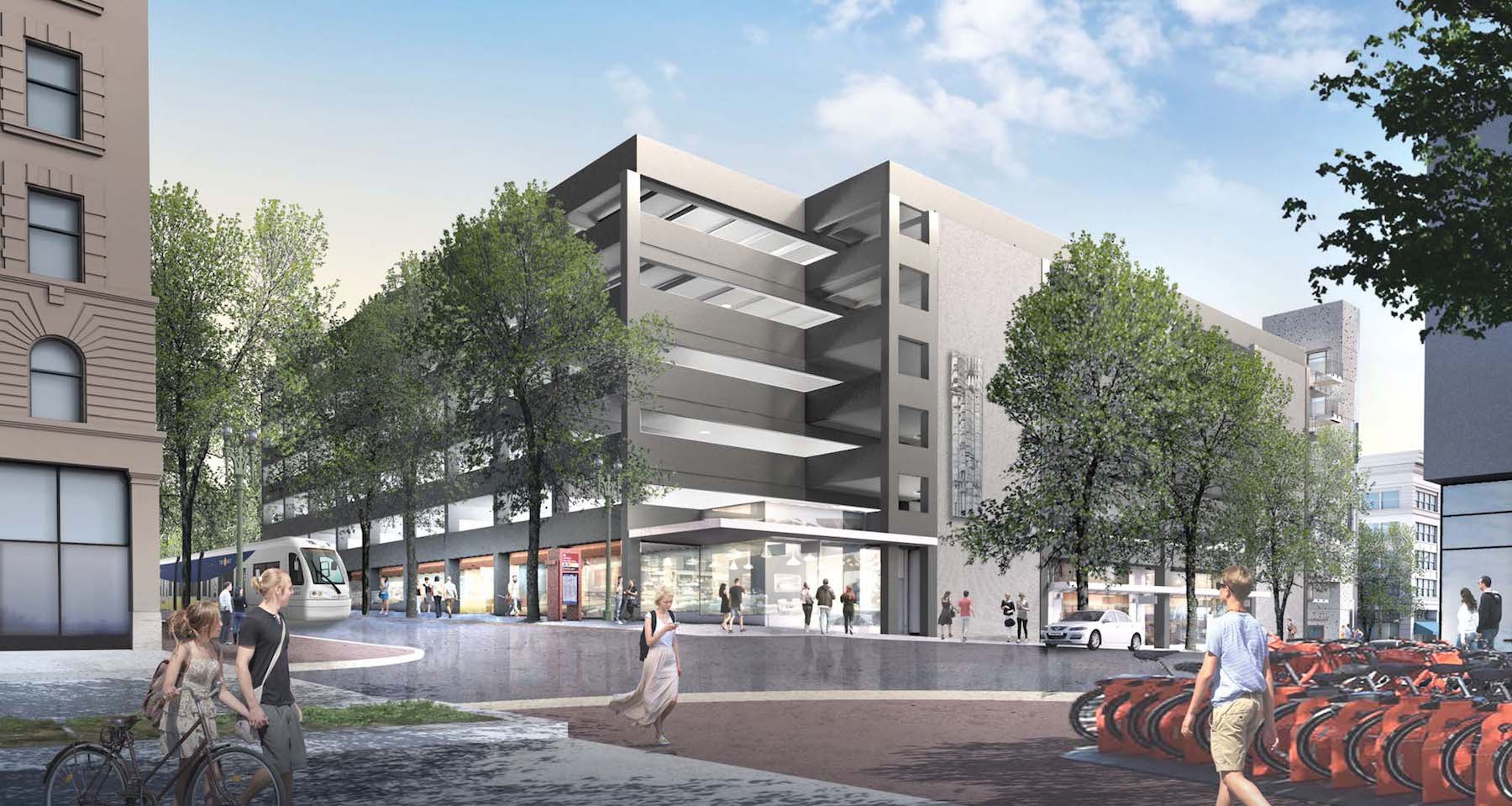 At the ground level the existing storefronts will be removed, and replaced with new full height glazing, intended to create a more welcoming retail experience. New tenant signage, perpendicular to the direction of pedestrian travel, will be added.  Multiple doors in the storefront glazing will allow the retail space to be leased to large retailers, or demised down for multiple smaller retail spaces.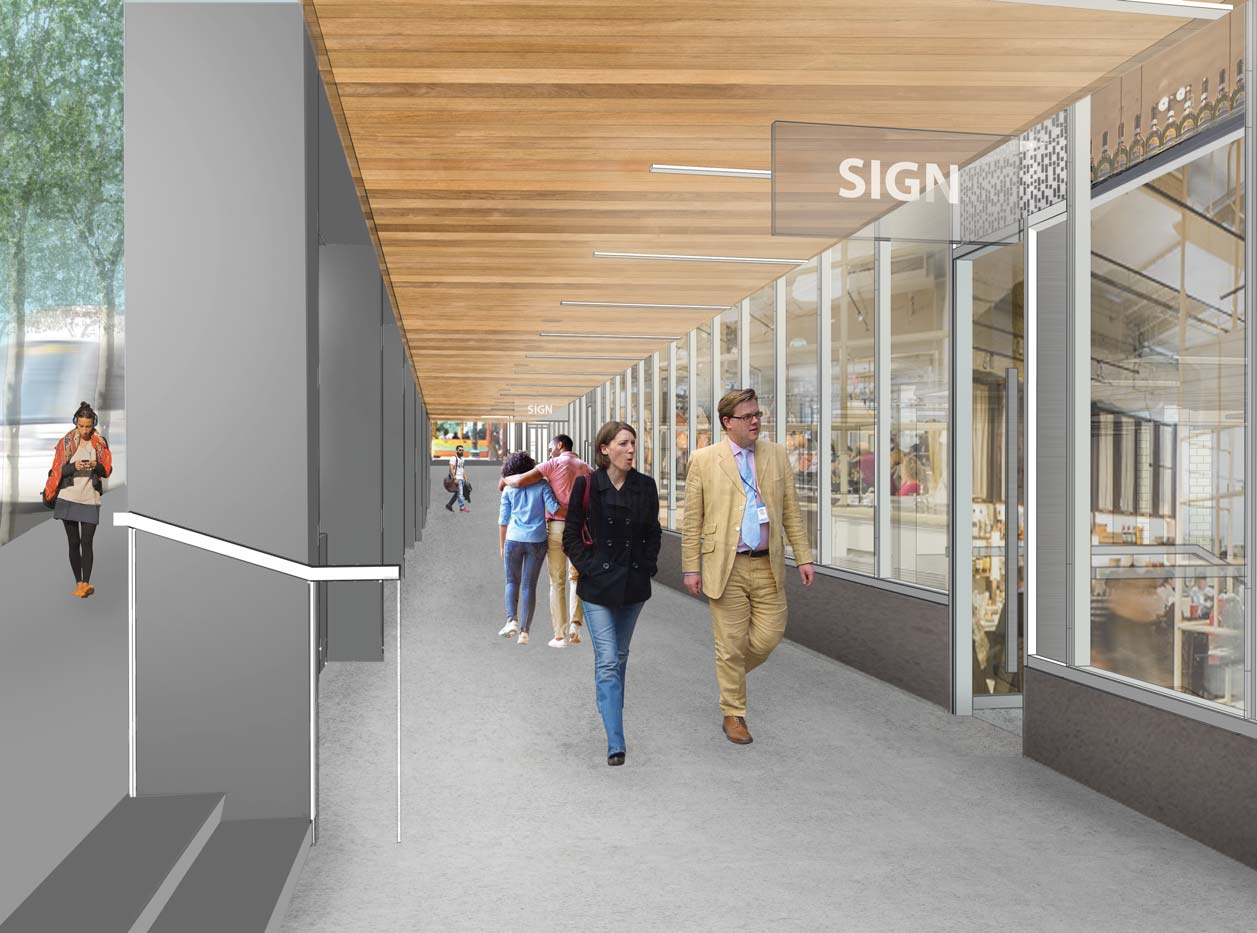 Along SW 9th Ave, where the garage does not overhang the sidewalk, new canopies will be added.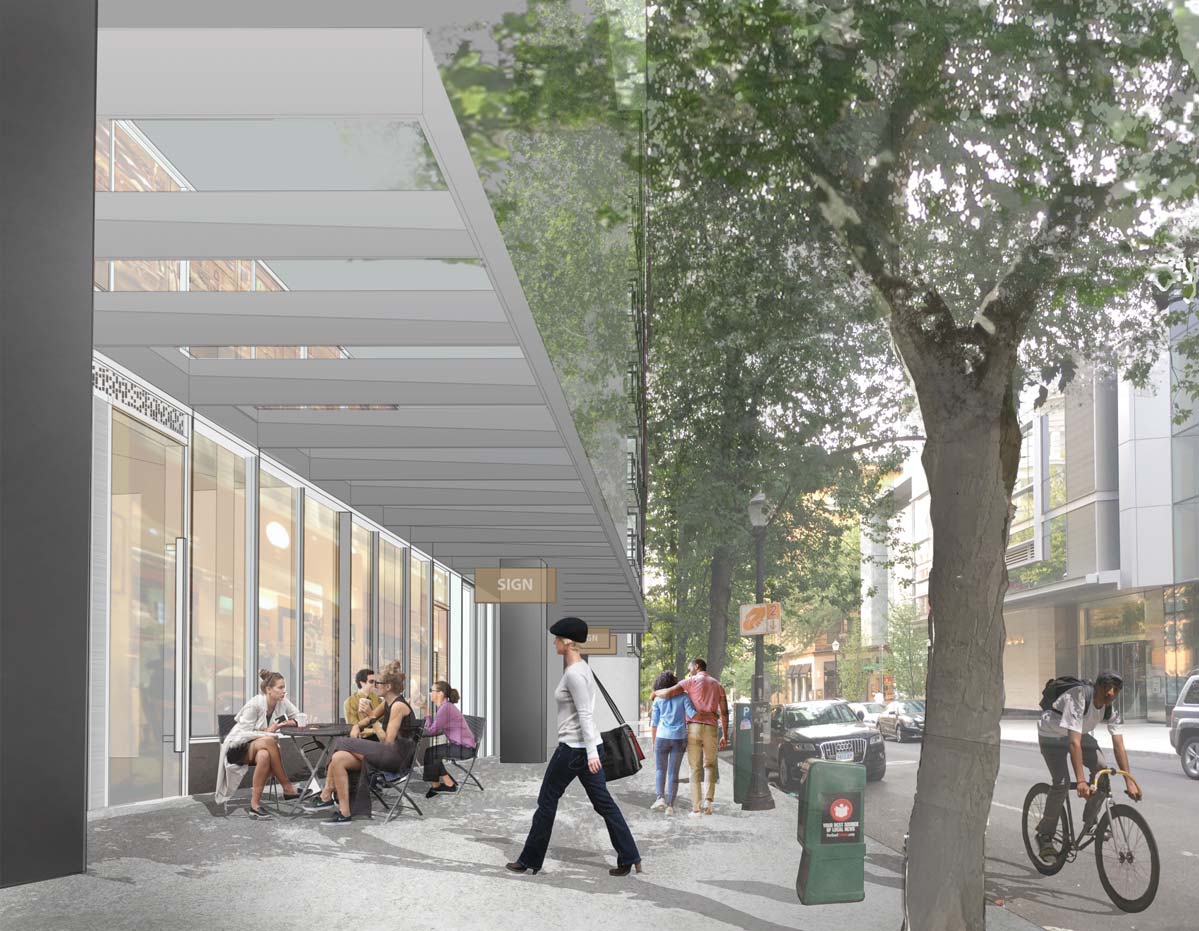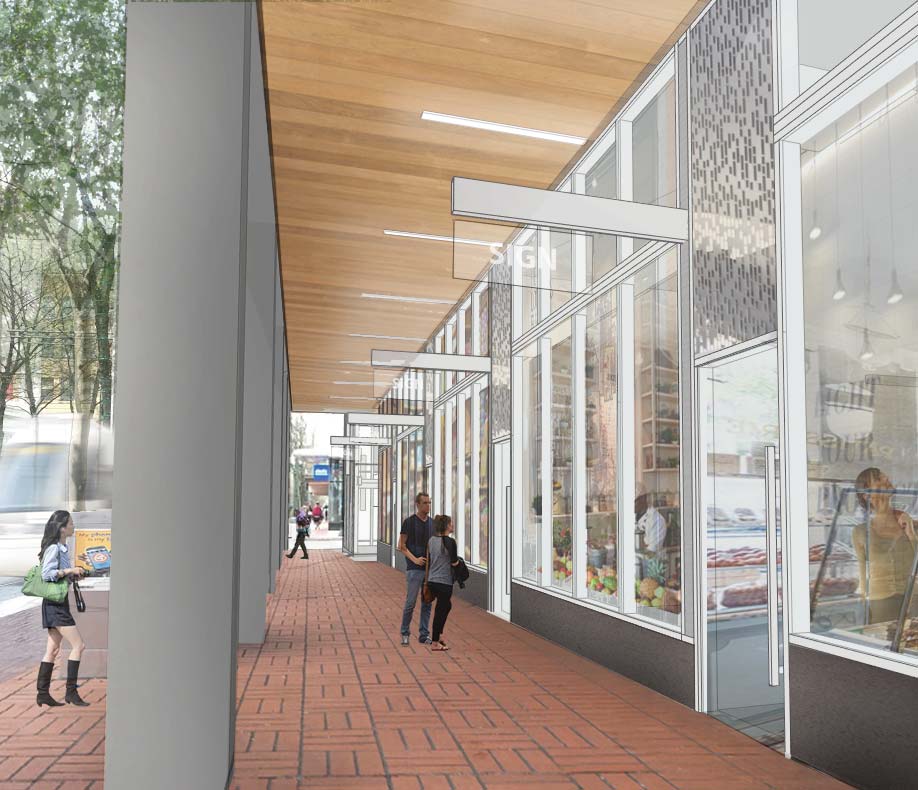 The renovation was approved by a 3-1 vote on October 19th 2017, with Molinar, Clarke and Livingston voting in favor and Commissioner Savinar voting against the project. In the conclusion to the Final Findings And Decision By The Design Commission it was found that the renovation will strengthen "the relationship between the subject tenant space and the abutting streetscape":
The proposed increased glazing height of the storefront window system strengthens the relationship between the subject tenant space and the abutting streetscape. The proposed window system is a high-quality, architecturally respectful major remodel of the subject building.
Building permits for the renovation are currently under review.
Drawings