Site work has begun on a mixed use development at SE Milwaukie and Claybourne in the Sellwood-Moreland neighborhood. Milwaukie Way will consist of two new buildings with retail on the ground floor and offices on the second floor. Both buildings will be clad in a dark corrugated metal siding. The architect for the project is Ben Waechter.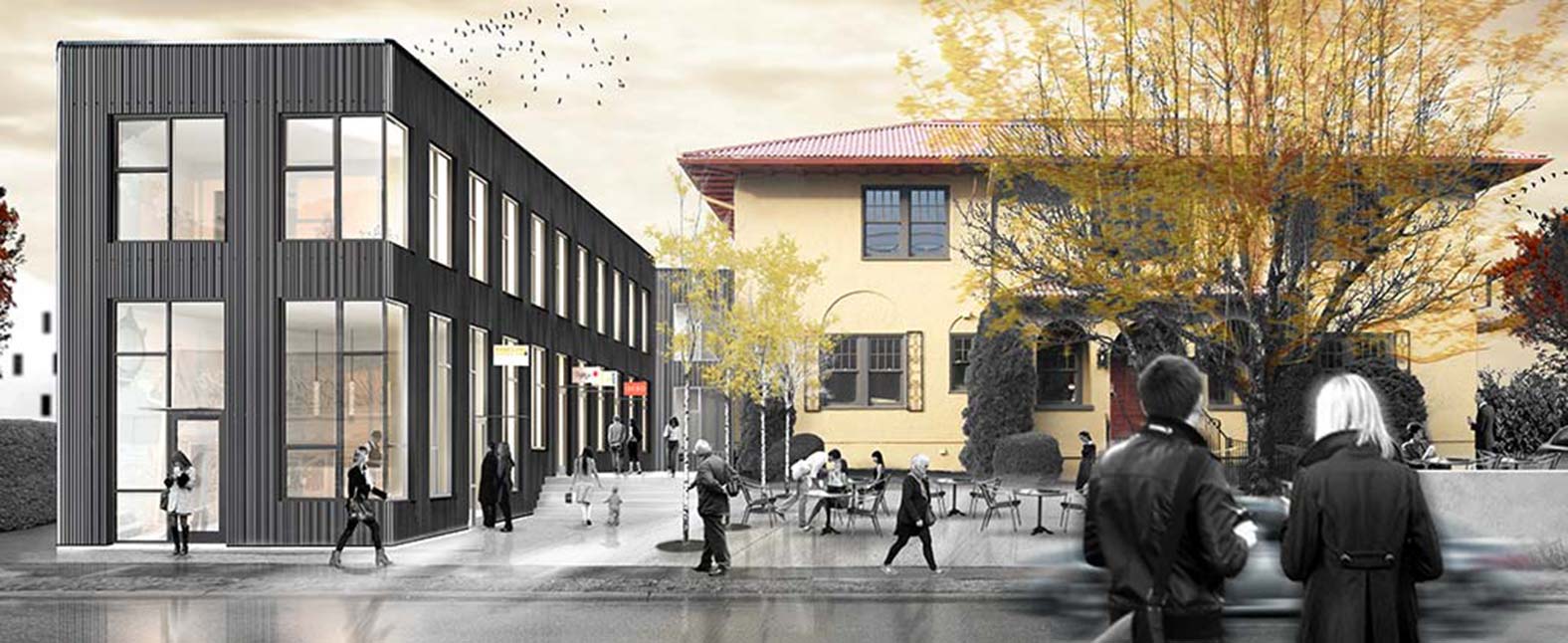 The new buildings will wrap around an existing building at 6637 SE Milwaukie Ave. The California Mission style building was built in 1928, and originally operated as the Wilhelm & McGinnis Funeral Home. It was briefly operated as a music venue, and now houses the Relish Gastropub.
An Adjustment Review was approved [PDF] in December 2014 to allow the maximum setbacks from the street to be increased. No responses were received from either the Neighborhood Association or notified property owners. The Adjustment Review concluded that the project was a "creative response" to the site:
The proposal is a creative response to increasing commercial development on a site constrained by an existing historic building. The new buildings will improve the pedestrian environment both along the two streets and on the site in a new pedestrian passageway. The proposal meets the approval criteria and should be approved.
Demolition of an existing garage and breezeway was completed in March 2015. A building permit for the new construction is currently Approved to Issue.
Plans and Elevations