Emerick Architects and Urban Design Partners have scheduled a Pre-Application Conference [PDF] to discuss a new 4 story mixed-use building at 635 NW 21st Ave. The proposed building will include approximately 57 residential units and 62 below-grading parking spaces. A 10,600 sq ft ground-floor retail space would front onto the corner of NW 21st Ave and Irving St. A 15′ building setback is proposed at the corner in order to preserve a heritage elm tree.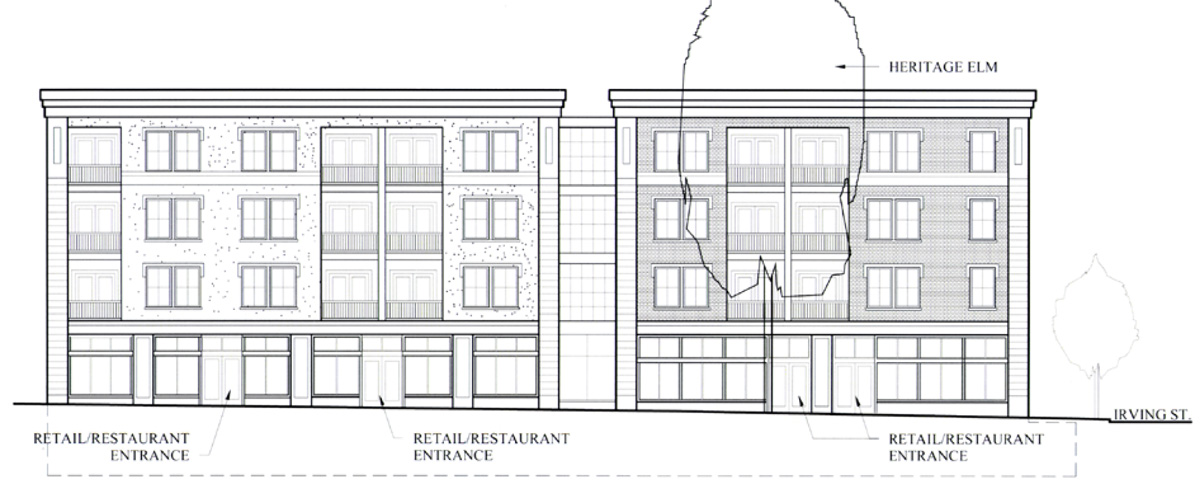 The new building will replace the single story Gypsy Restaurant and Velvet lounge, which closed in February 2014.
The Pre-Application Conference is scheduled for April 23, 2015 at 10:30 AM. Because the project is located in the Alphabet Historic District, a Type III Historic Resource Review is expected to be required, with hearings before the Historic Landmarks Commission.
Plans and Elevations