GBD Architects have scheduled a Pre-Application Conference to discuss a mixed use development at 108 SW 3rd Ave. If the project goes ahead it could be the first development on the Goodman family owned "Ankeny Blocks" in Downtown / Old Town. A proposal released earlier this year envisioned that the collection of properties could be redeveloped with 11 new buildings, representing $1.5 billion in investment. Drawings submitted to the City for the Block 31 site show a 6 story building with 120 market-rate residential units and 63 below-grade parking spaces. Approximately 9,000 sq ft of retail space would be located at the ground floor. Ecoroofs, an amenity deck and a community garden are shown at the roof level of the building.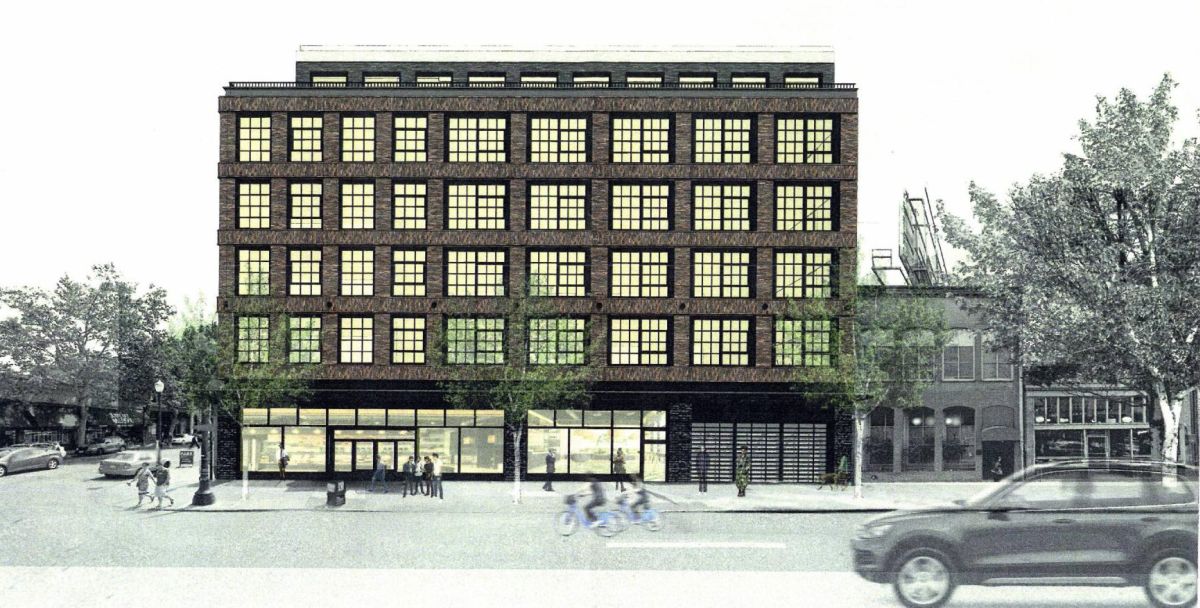 The project site is a half block surrounded by SW 2nd Ave, Ash St, and SW 3rd Ave. The site is currently used for surface parking, and is owned by the Goodman family controlled Downtown Development Group. The site is located in the Skidmore/Old Town District historic district, and the building would therefore be reviewed by the Historic Landmarks Commission. Development activity in Old Town has long been less intense than in other areas of the city, however there are signs that this is changing. Nearby projects include the proposed New Market Theater Addition, the recently approved Worldmark by Wynhdam and the newly open Pine Street Market. To the north across Burnside construction is underway on the Mason Ehrman Building Annex, the Overland Warehouse Company Building, the Grove Hotel and Block 8L.


The Pre-Application Conference [PDF] is scheduled for June 22nd 2016 at 1:00 PM. The project will be required to go through a Type III Historic Resource Review, with public hearings before the Historic Landmarks Commission.
Drawings