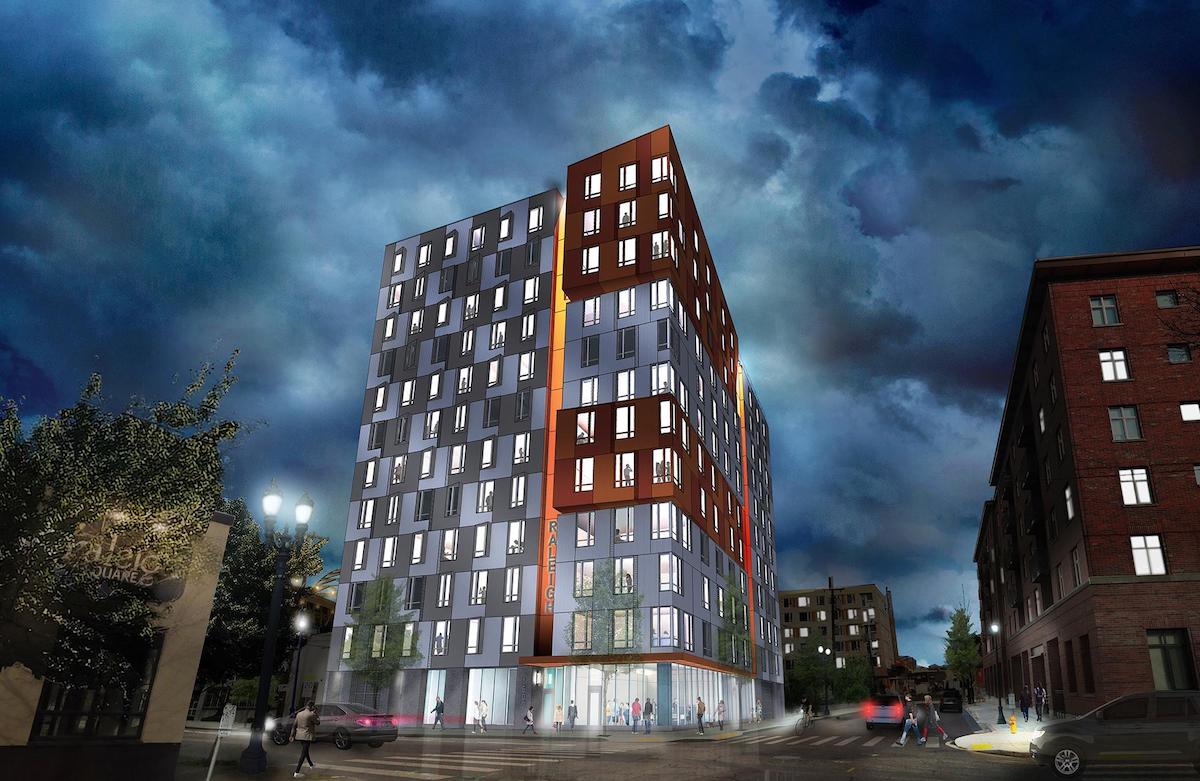 The 12-story Vibrant! affordable housing development opened in the Pearl*, reports the Daily Journal of Commerce. The quarter block tower was designed by Salazar Architect and LRS Architects for Innovative Housing Inc.
Multnomah County celebrated the opening of the Gladys McCoy Health Department Headquarters.
The Portland Timbers website published "Soccer and Witchcraft", an interview architect Brad Cloepfil of Allied Works about designing the Providence Park Expansion.
A dedication ceremony was held for the skybridge which connects the OHSU Center for Health and Healing South to the original building, reports the Portland Business Journal. The bridge is dedicated to former OHSU patient Rhoni Wiswall, who passed away from pancreatic cancer.
*This article will be unlocked for the rest of this week. After this week it will only be viewable by DJC subscribers.