The Design Commission has approved Station Place Lot 5, a new office building by Hacker architects, GBD Architects and 2.ink Studio. The project is being developed by Williams and Dame, and will offer 167,000 sq ft of office space, along with retail at the ground floor. The 8 story building will reach a maximum height of 122′. Structured parking for 55 vehicles will be provided, with an additional 97 parking spaces at the nearby Station Place car park leased for the use of building tenants. At the ground level a bike valet service operated by Go by Bike will provide parking for 133 bikes, along with a coffee counter and a bike repair service. Showers and 86 storage lockers will also be provided.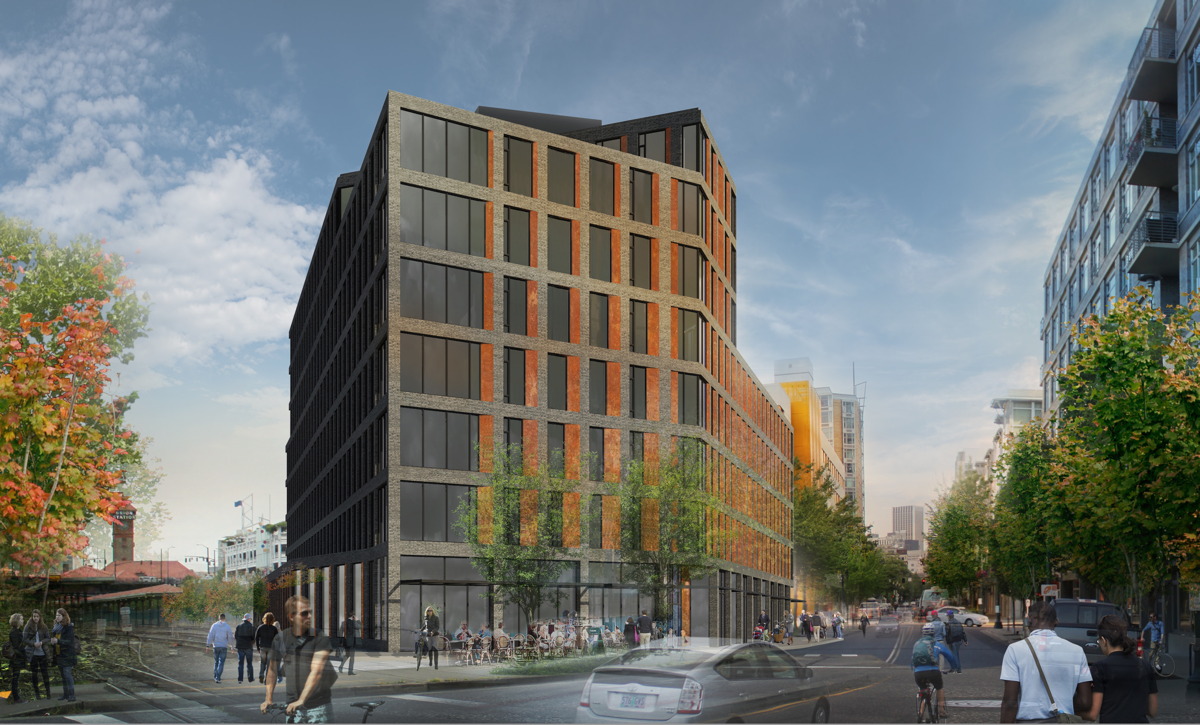 The site is bound by NW 9th Ave, NW Northrup Street and the BNSF railway tracks. It is currently vacant and covered in gravel. The board of the Portland Development Commission voted in April to sell the land to Williams & Dame for $7.4 million.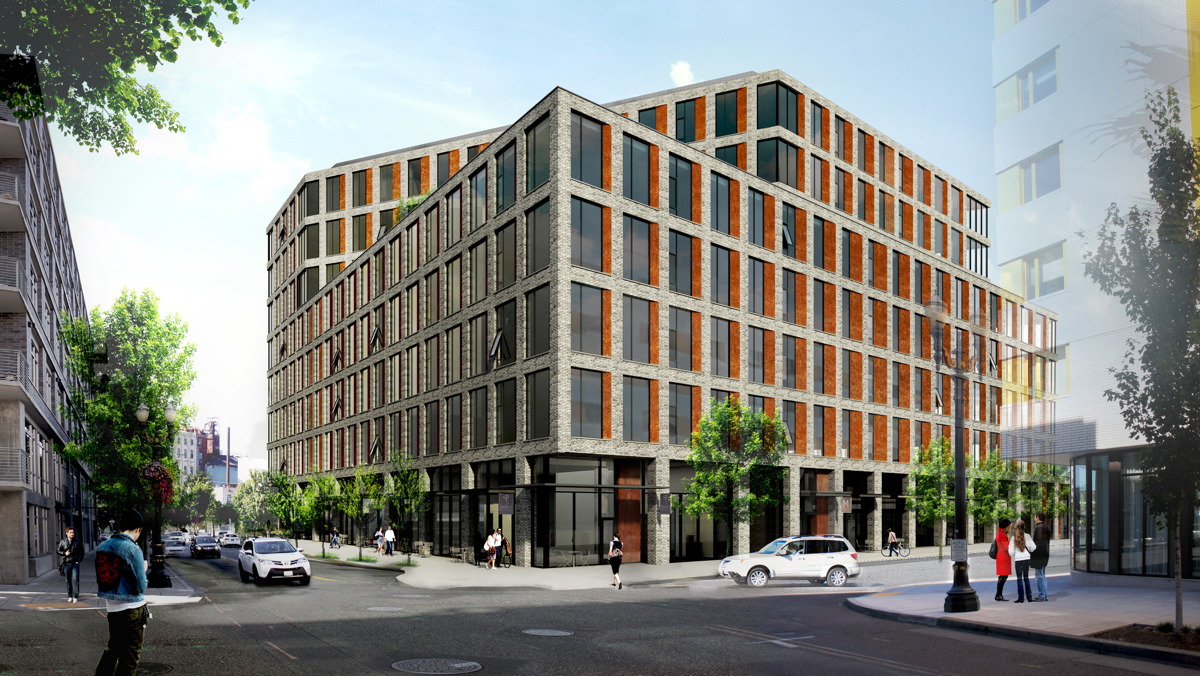 The primary materials proposed for the building are gray brick, fiberglass windows, Cor-Ten steel and perforated metal panel. The windows and steel are arranged in a gradient pattern that allows for progressively larger areas of glazing at the building corners.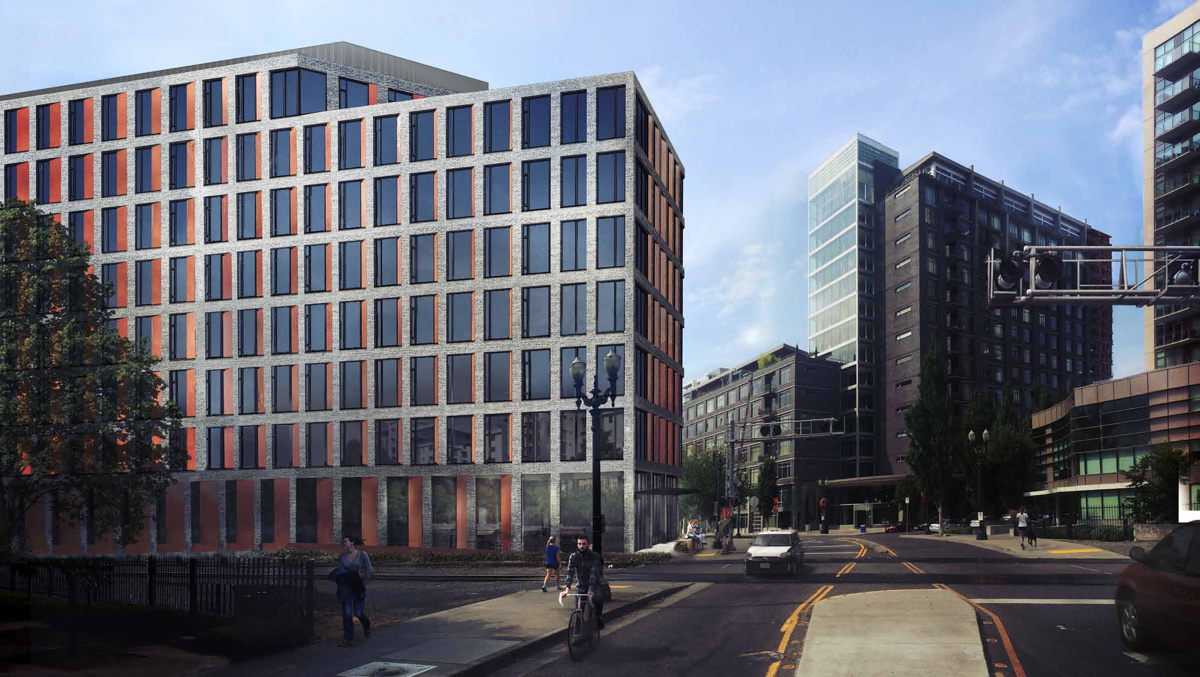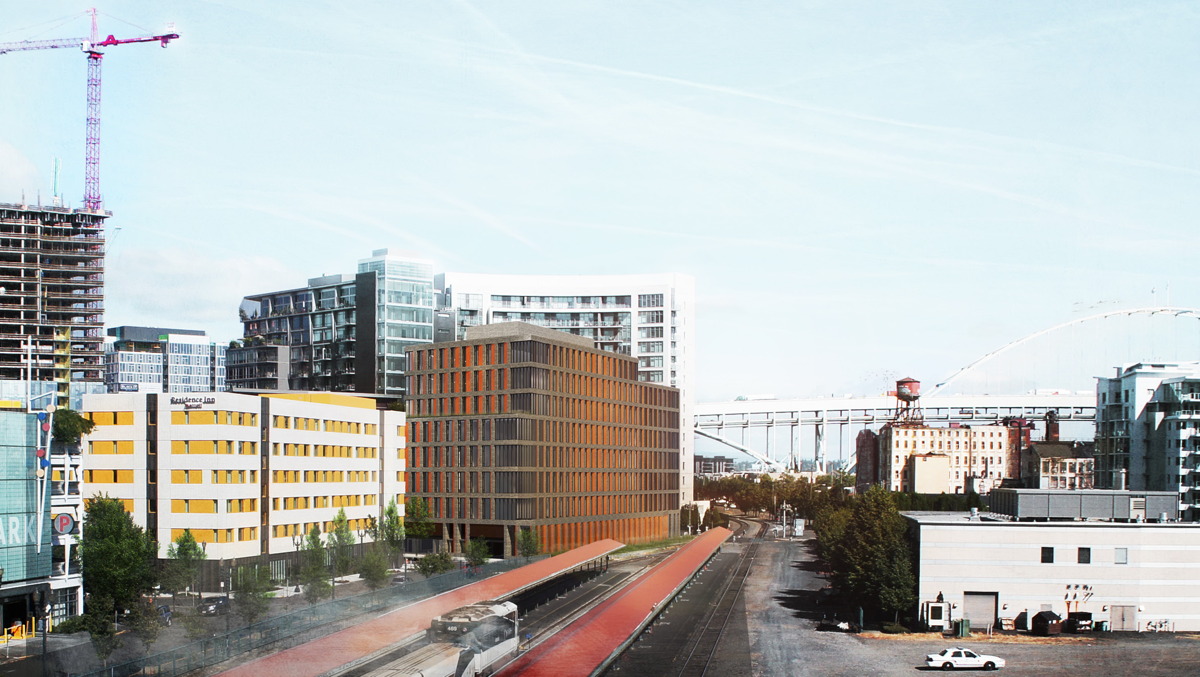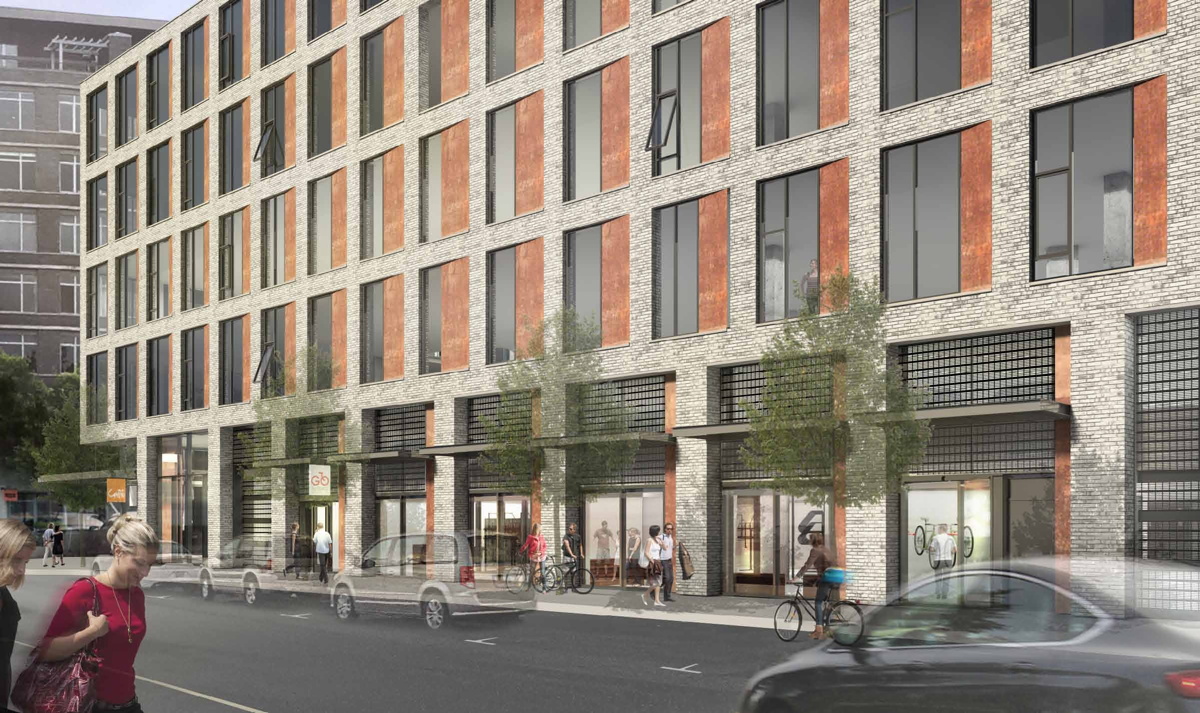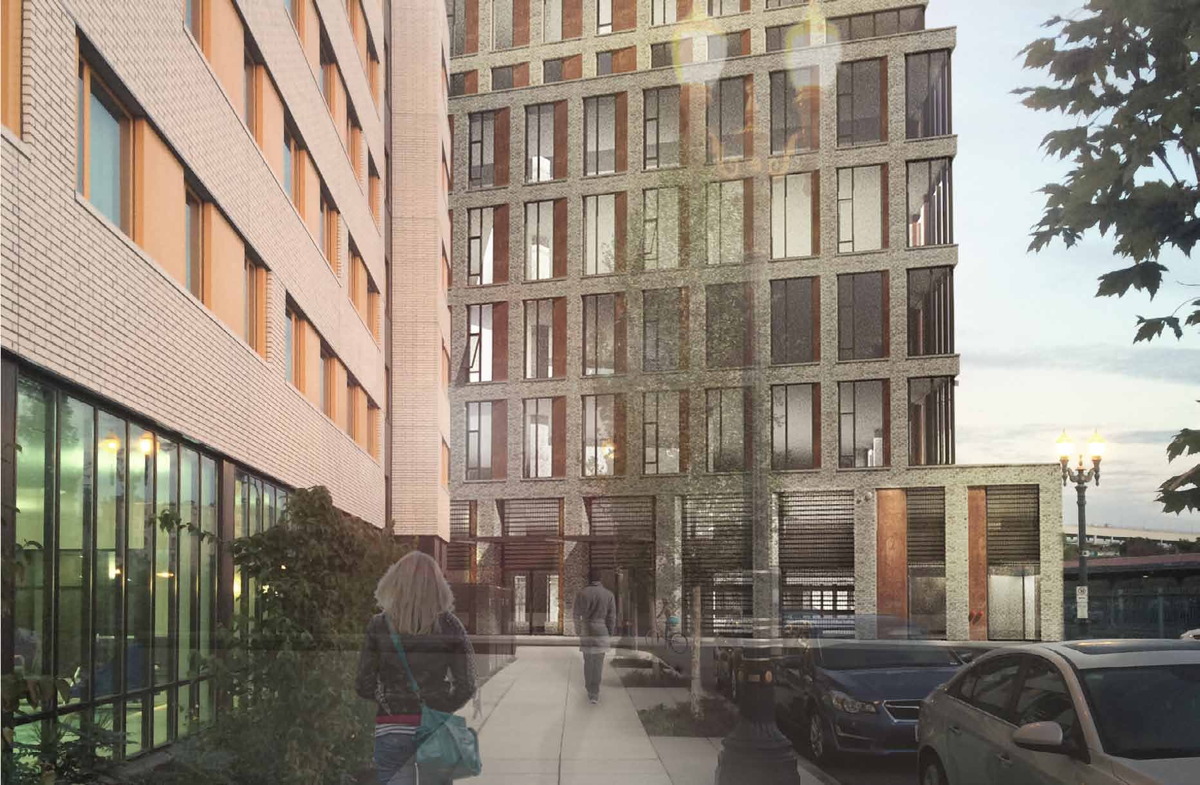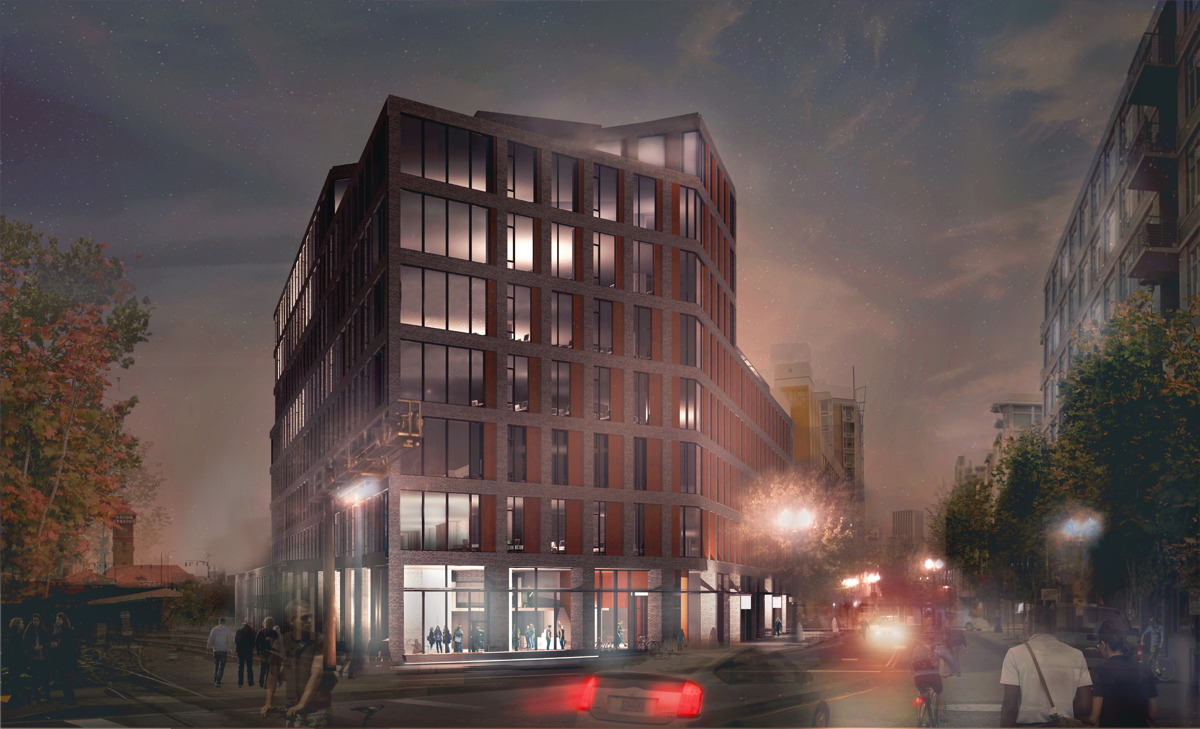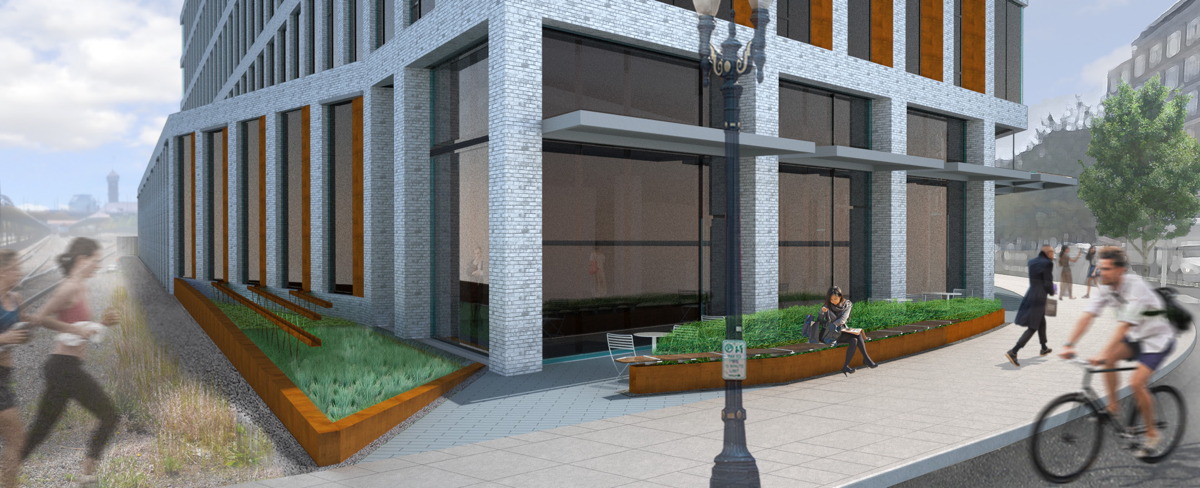 At the 6th level the building massing is carved away, creating a roof terrace that aligns with the datum of the residential buildings across the street. A further roof terrace is created at level 8, in response to a Zoning Code requirement in the North Pearl that facades above 100′ from the ground be no longer than 180′.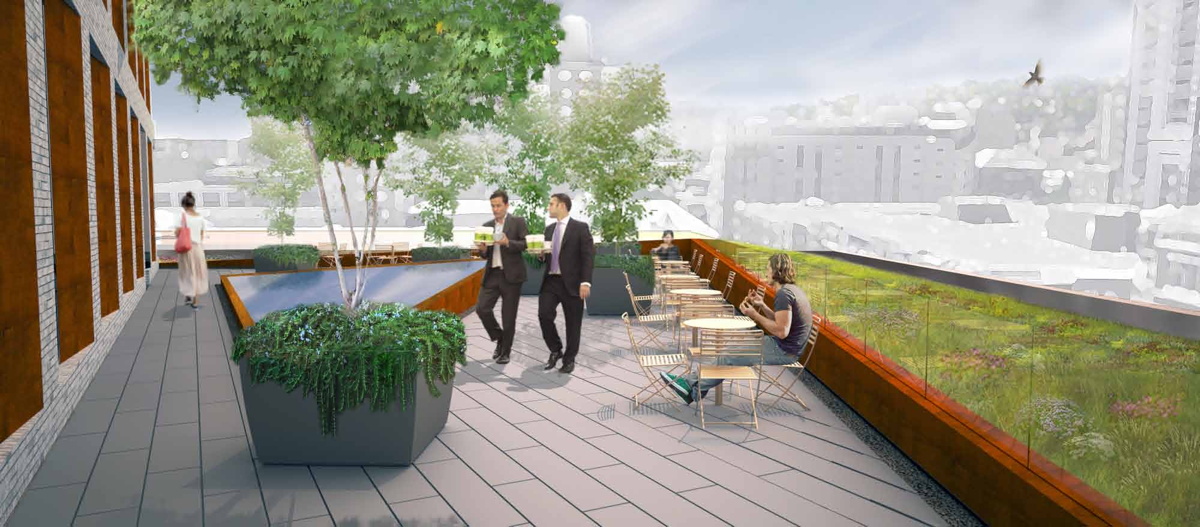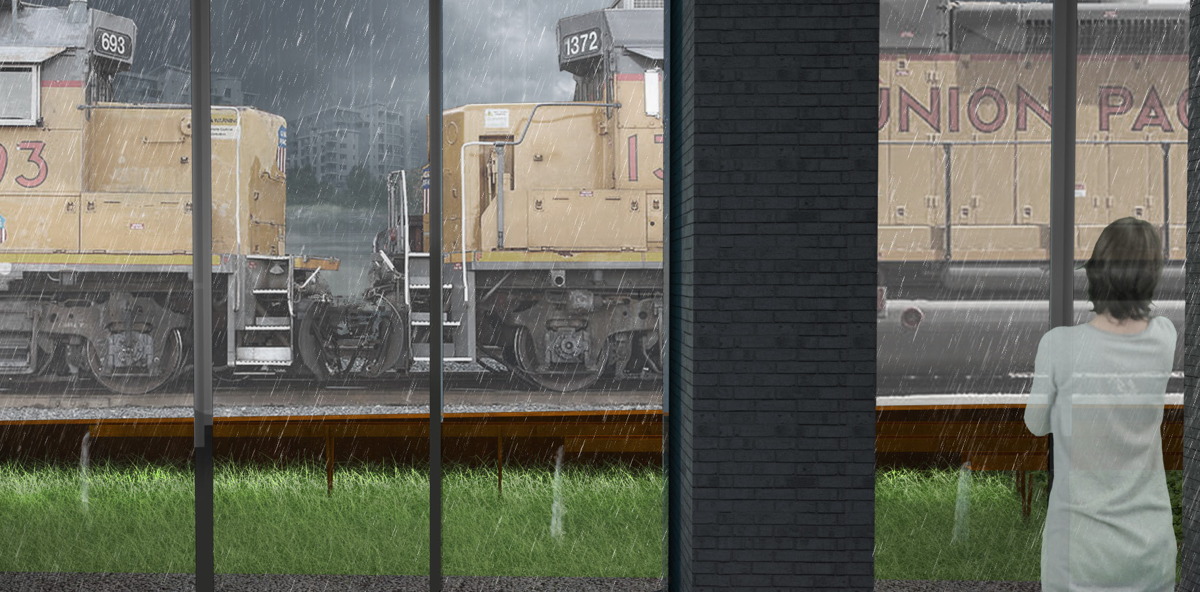 The project went before the Design Commission once before for Design Advice, where it was very well received. Changes made in response to the Commission comments include: revisions to the landscaping at the north end of the building; redesigning the canopies at the street level; entirely removing a proposed rooftop trellis; and rearranging the ground floor program on NW Northrup to add the bike valet as an active use. At their December 3rd meeting the Design Commission voted 4-0 to adopt the Staff Report [PDF] and approve the design of Station Place Lot 5. Before casting her vote Commissioner Livingston summed up her feelings about the project:
I think the team did a great job of responding to the concerns raised at the DAR. It is a great building. I think it is going to be a very good addition to the neighborhood… especially on Northrup. Go by Bike is a really nice move.
Building permits will need to be obtained before work can begin on the project. Construction is expected to begin in spring 2016 and is planned to be completed in mid 2017.
Plans, Elevations and Sections