Design Advice has been offered to THA Architecture, GBD Architects and 2.ink Studio for Station Place Lot 5, a new office building planned by developer Williams and Dame. The 8 story building in the North Pearl will include 167,000 sq ft of office space, with retail at the ground floor.  The building will reach a maximum height of 122′. Structured parking for 58 vehicles will be provided, with additional parking needs met at the existing Station Place car park nearby. A bike lobby at the ground floor will include space for 190 bikes, with 80 storage lockers also provided.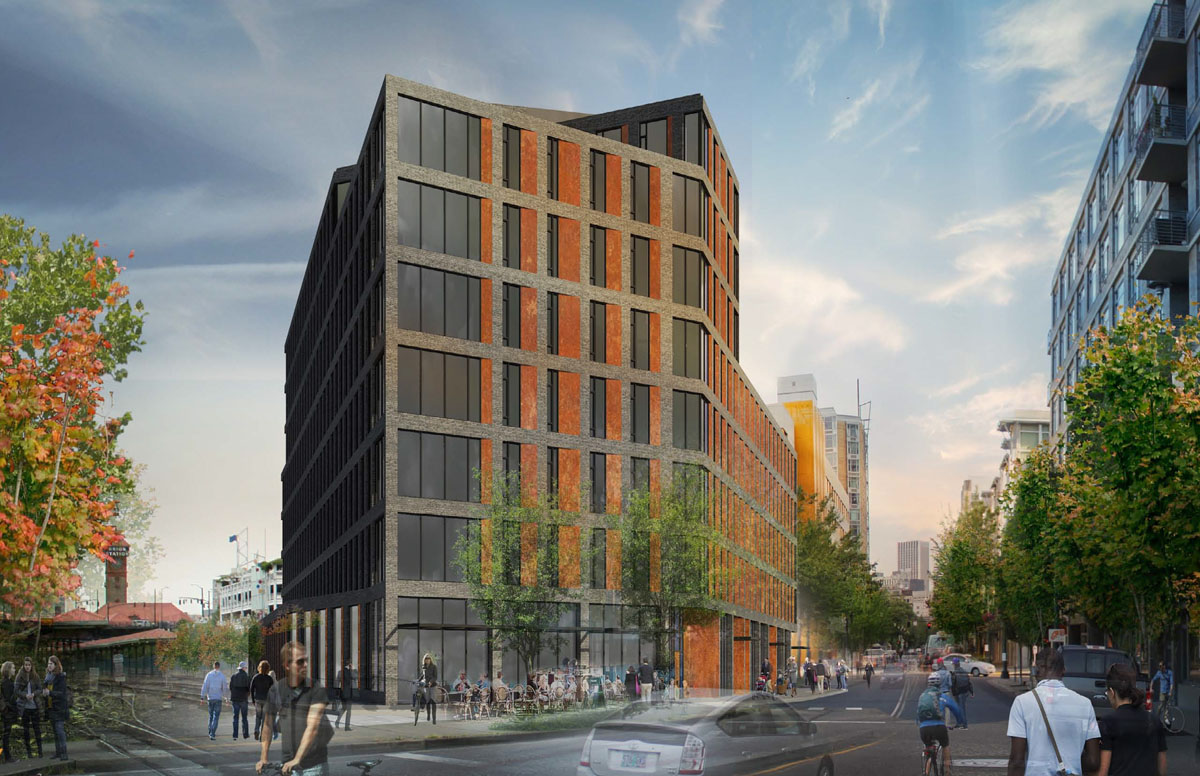 The site is bound by NW 9th Ave, NW Northrup Street and the BNSF railway tracks. It is currently vacant and covered in gravel. The board of the Portland Development Commission voted in April to sell the land to Williams & Dame for $7.4 million.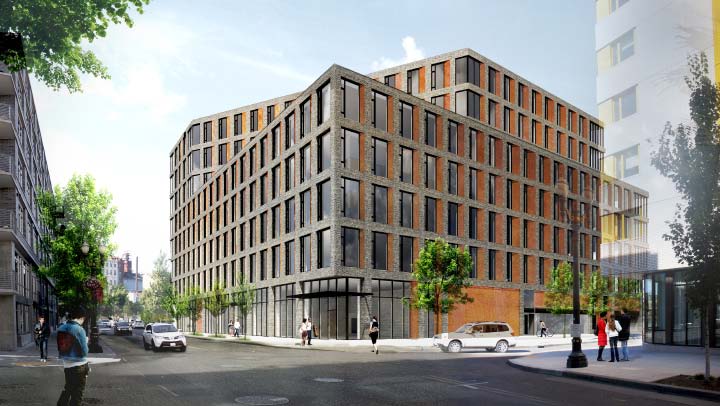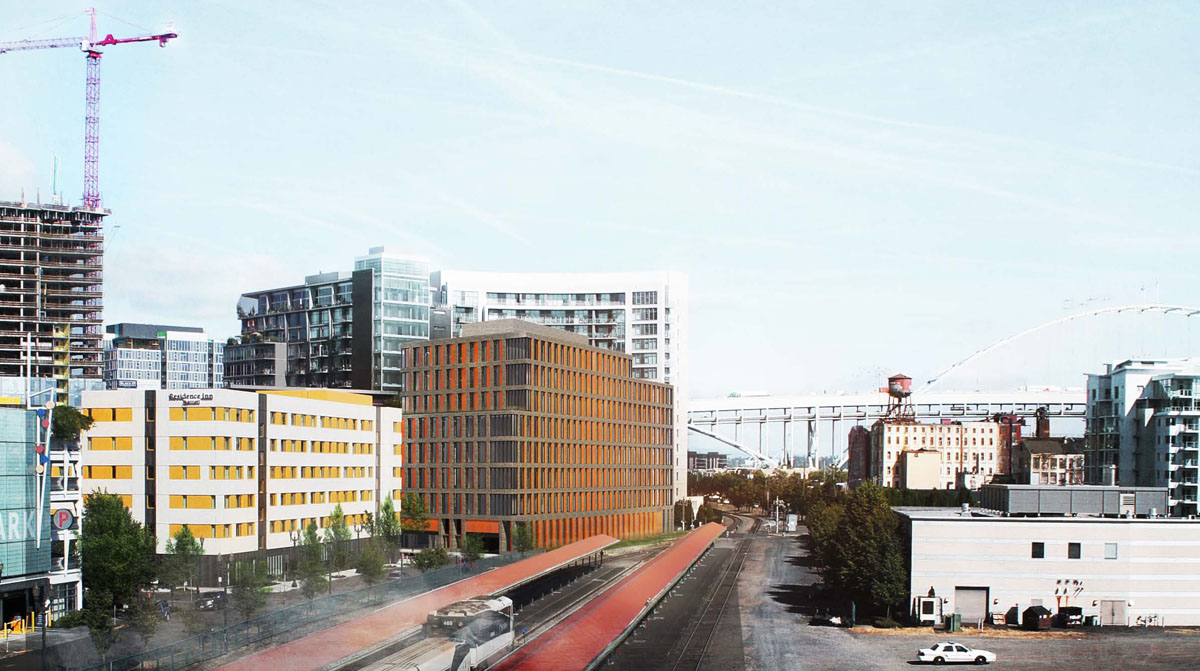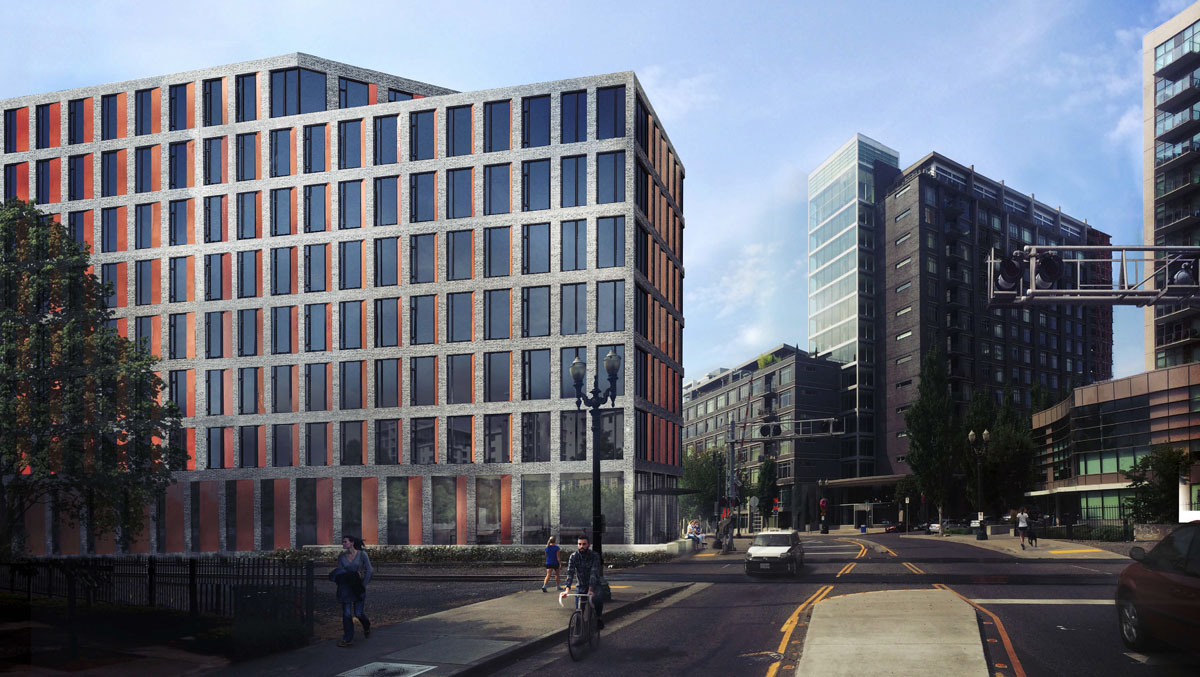 The primary materials proposed for the building are gray brick, fiberglass windows and Cor-Ten steel. The windows and steel are arranged in a gradient pattern that allows for progressively larger areas of glazing at the building corners.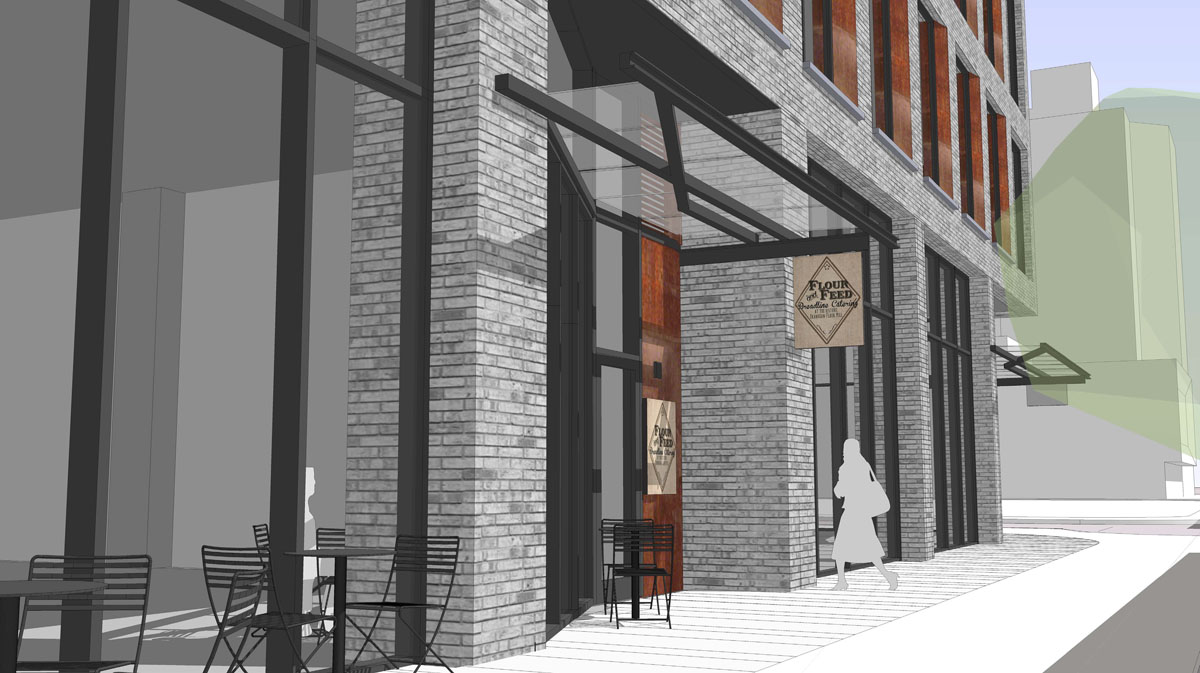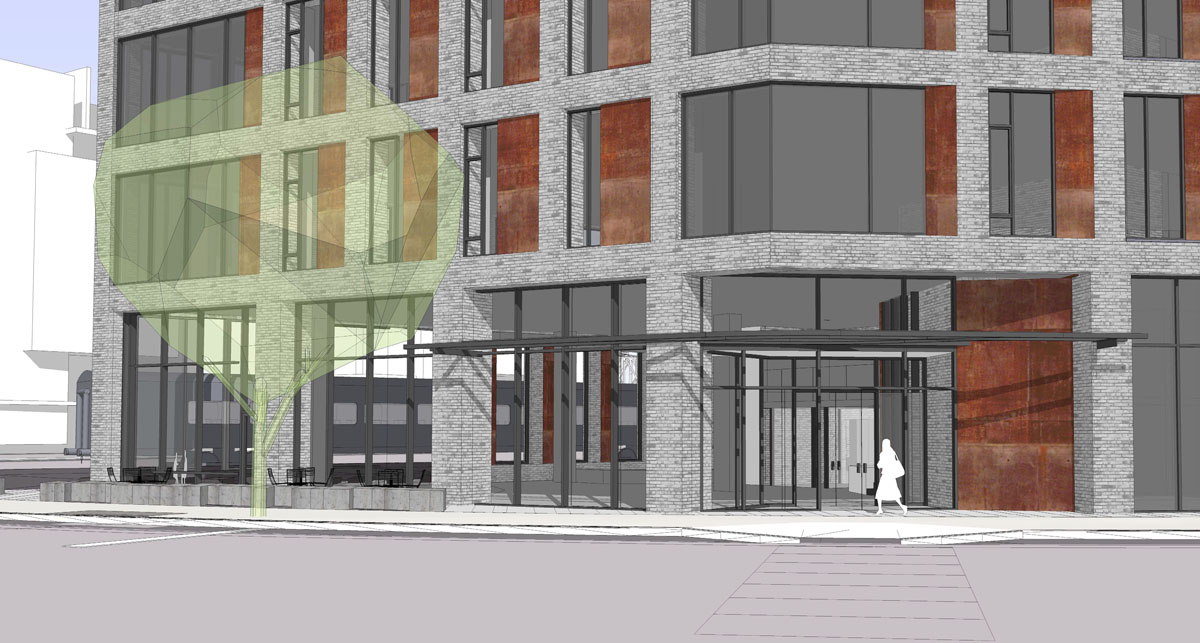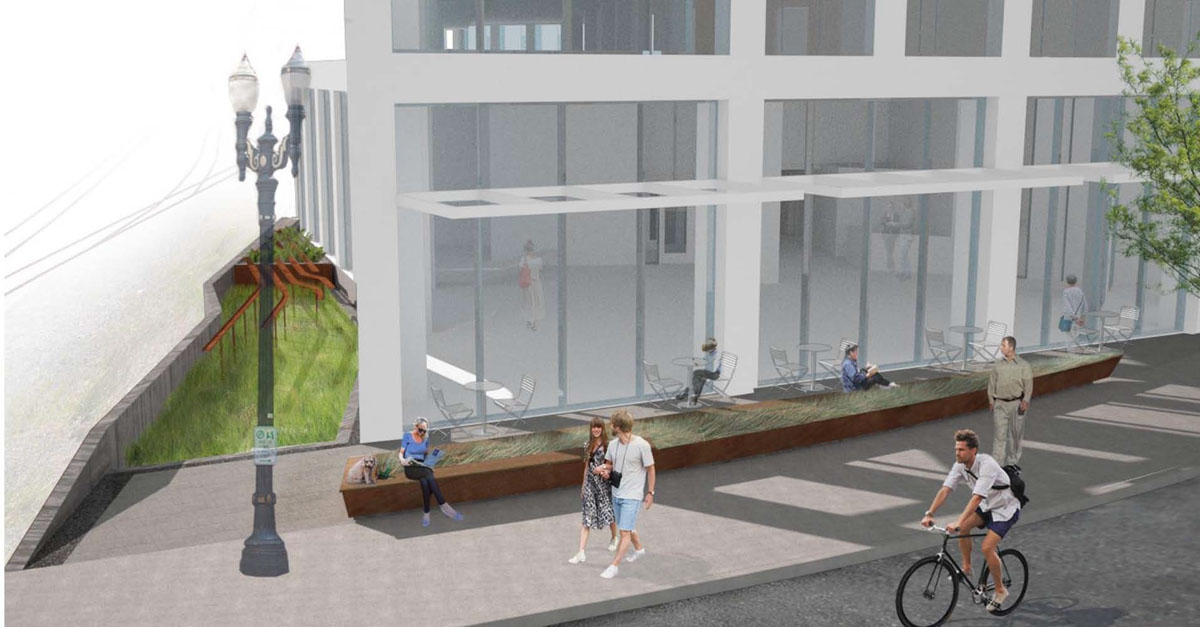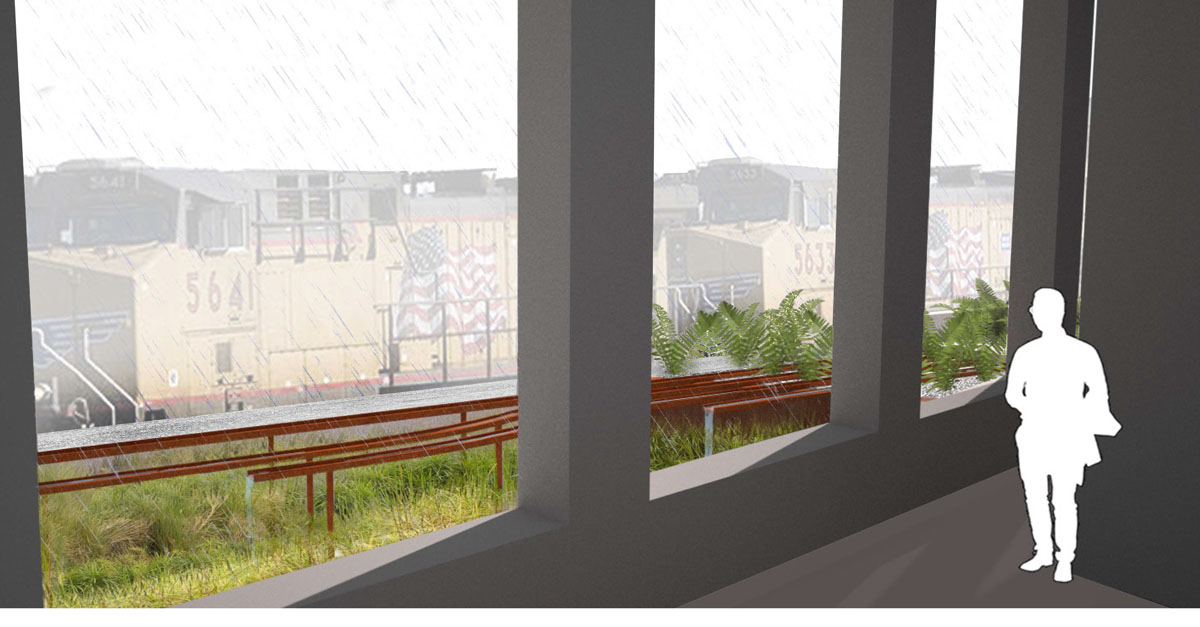 At the 6th level the building massing is carved away, creating a roof terrace that aligns with the datum of the residential buildings across the street. A further roof terrace is created at level 8, in response to a Zoning Code requirement in the North Pearl that facades above 100′ from the ground be no longer than 180′.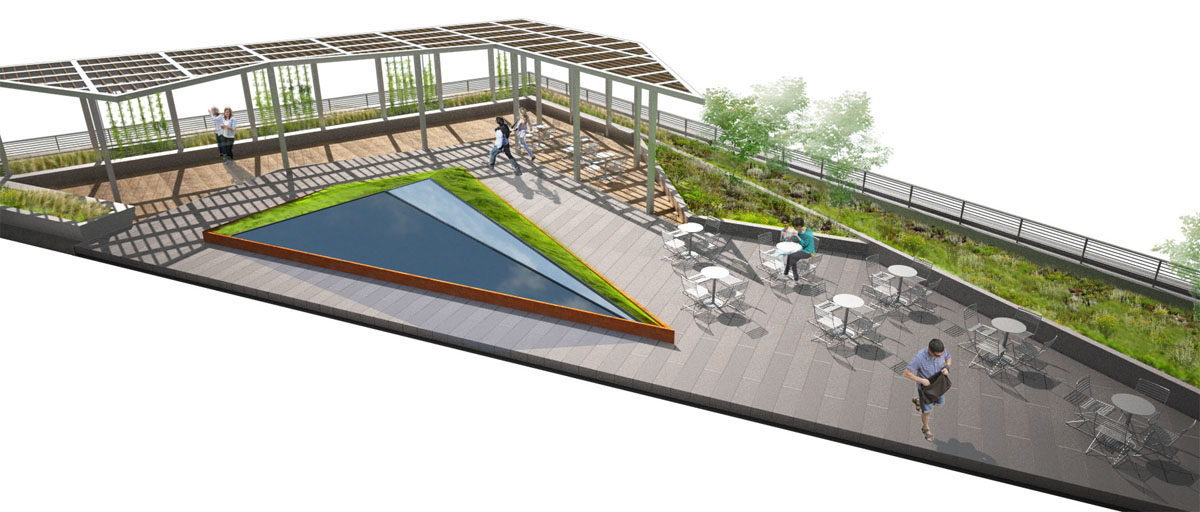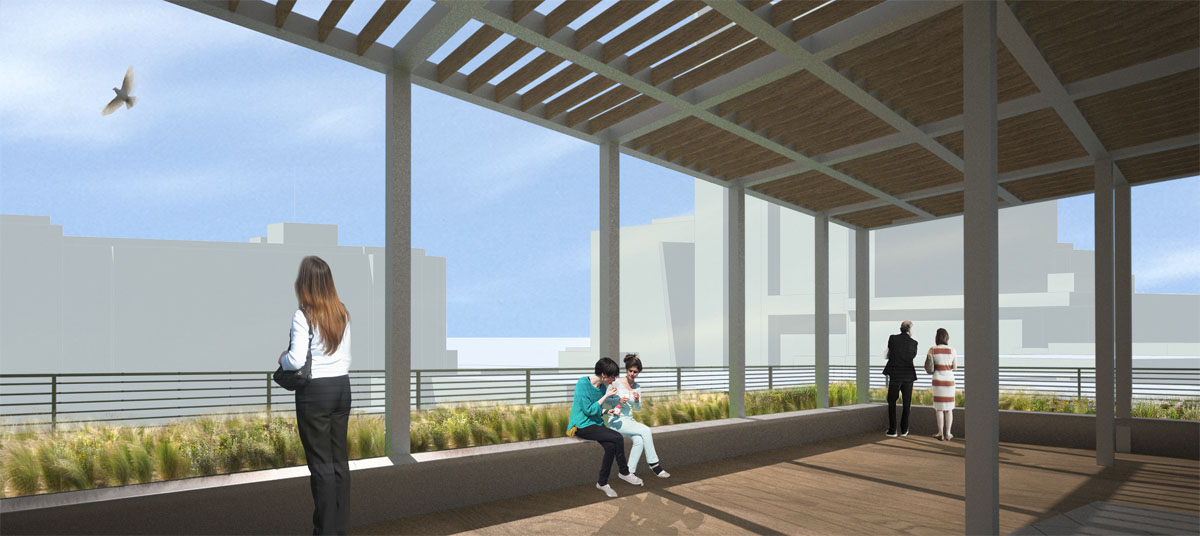 A memo [PDF] to the Design Commission, published before the hearing, outlined potential areas of discussion. The members of the Commission present were extremely receptive to the design of the building, with the Commission Chair noting that the design is "very smart". Commission comments focused on smaller issues, including the design of the canopies and the ground activation along NW Northrup Street. Two members of the public spoke at hearing, largely in support of the current design.
The project will be required to go through a Type III Design Review with hearings before the Design Commission.  A Central City Masterplan Amendment will also be required to gain the Floor Area Ratio needed for the building.
Plans, Elevations and Sections