A mixed use building in Northwest Portland by GBD Architects for Holland Partner Group has gone in front of the Design Commission for its first Design Review hearing. The building will include 196 residential units, with a mix of one-, two-, and three-bedroom units. Under the terms of a property tax exemption approved by the City Council, 40 of the units will be made available for at least 10 years to those earning 80% of area Median Family Income or less.  At the ground level the building will include retail spaces facing both NW 18th Ave and NW Pettygrove St. 119 vehicular parking space will be provided, in a partially below grade garage. 222 long term bicycle parking spaces will be provided, split between in-unit spaces and 156 spaces in the basement.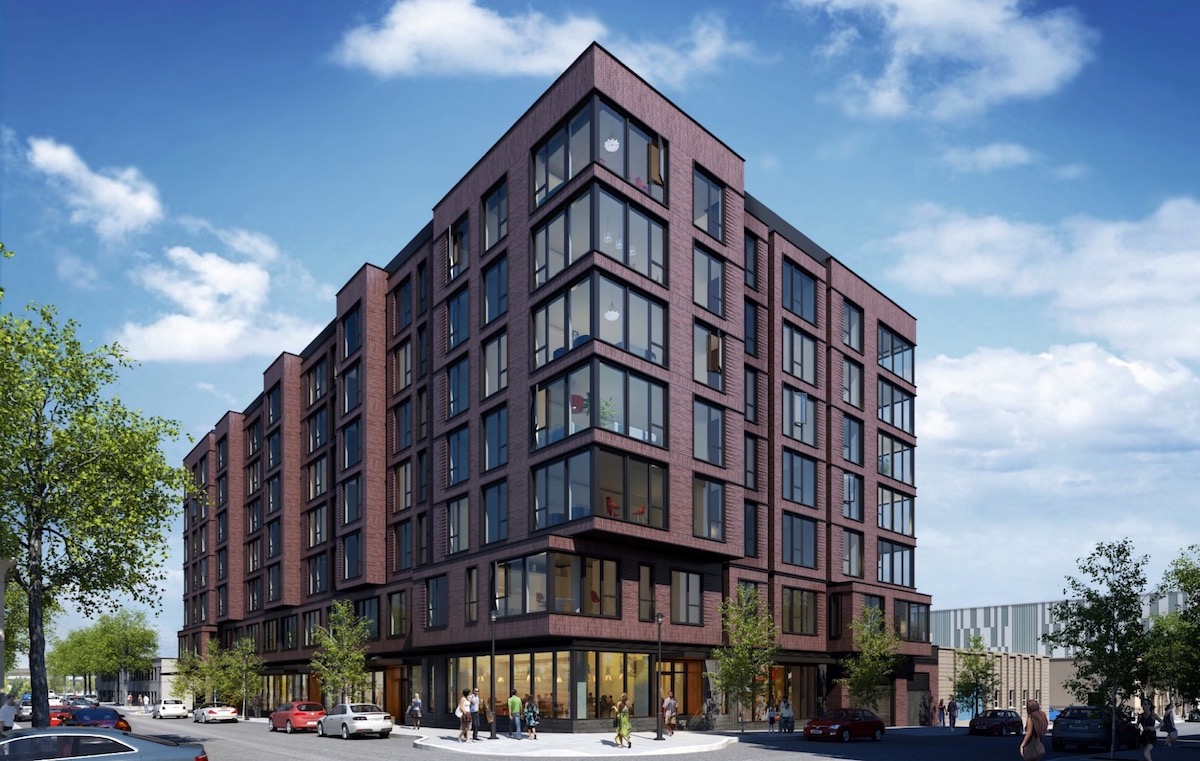 The project site is three quarters of a block, bound by NW 17th Ave, Overton St, 18th Ave and Pettygrove St. Three existing buildings, dating from 1957, 1958 and 1972, will be demolished.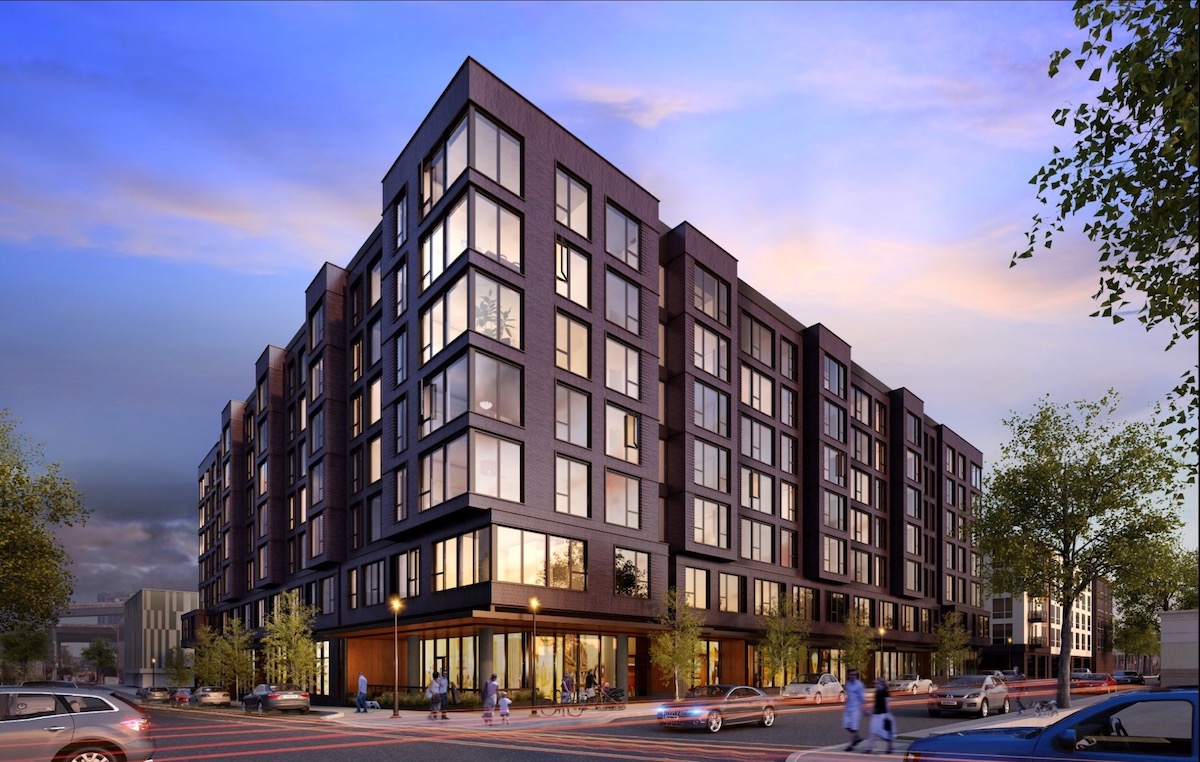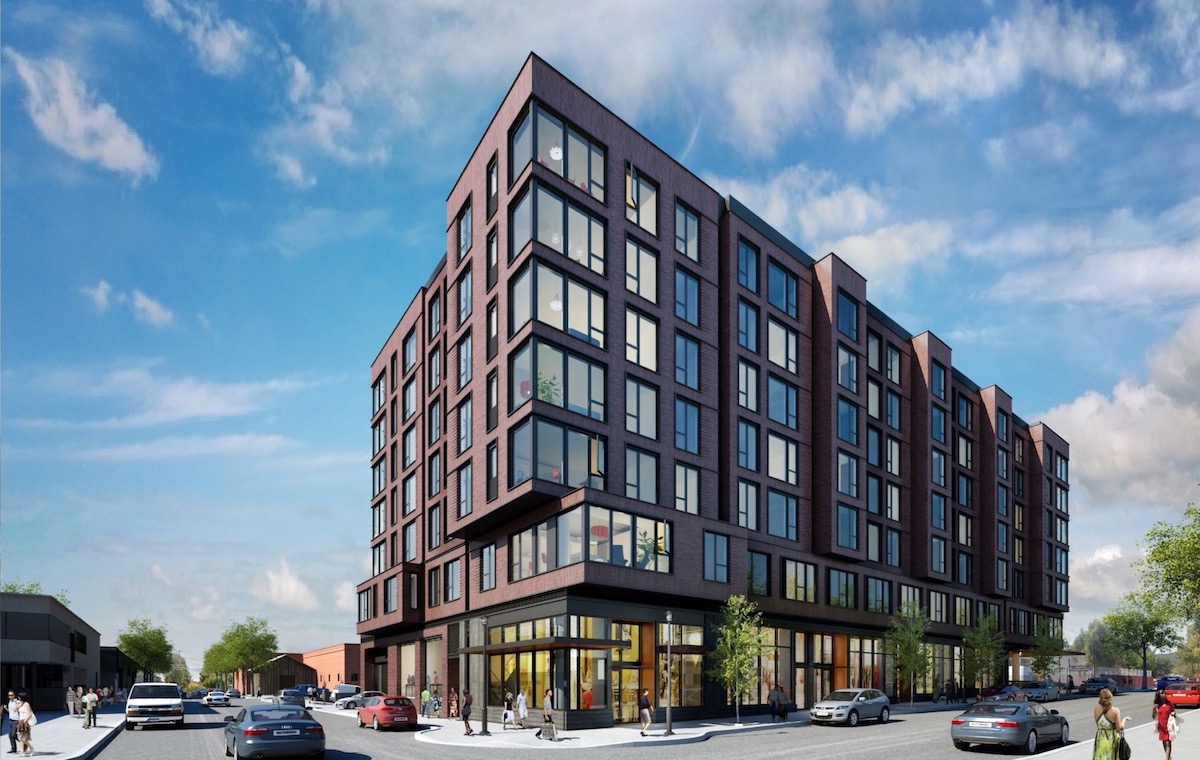 The L shaped building will rise to 7 stories, making it among the first "5 over 2" buildings in Portland. Other buildings that will utilize the newly allowed construction type include 1638 W Burnside, Modera Buckman, Grand Belmont and NW 13th & Johnson Apartment.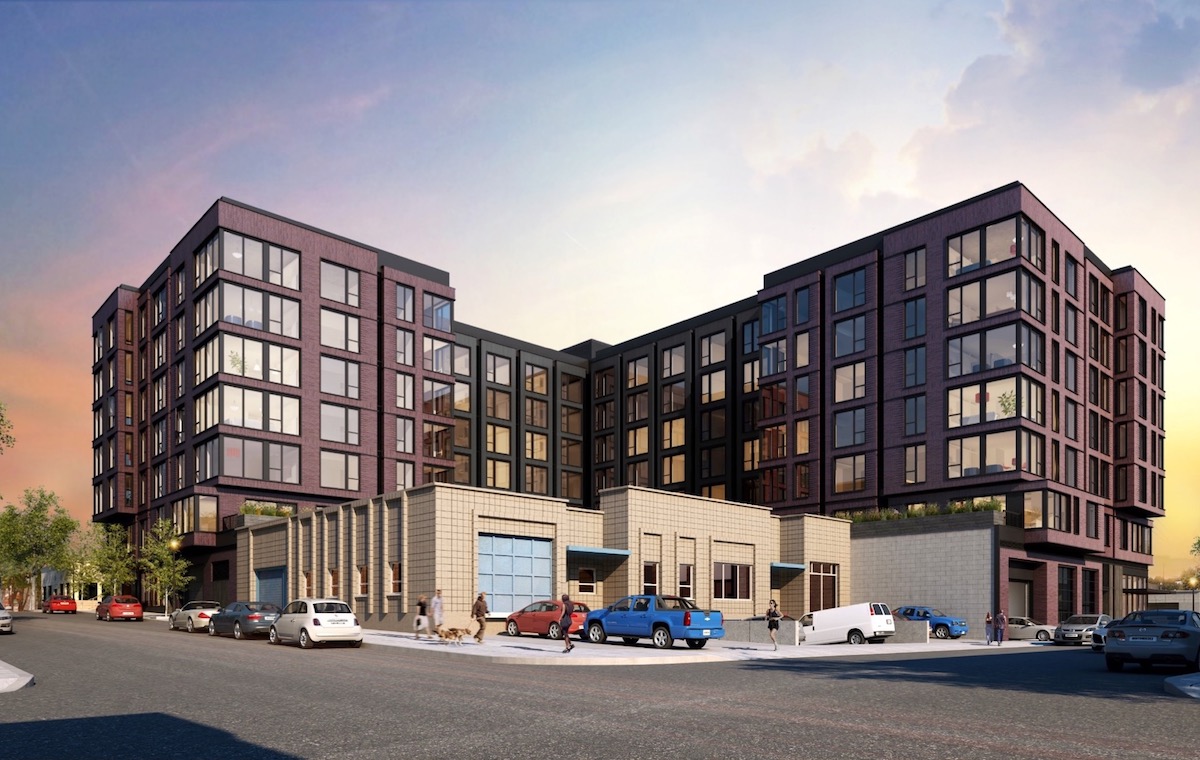 The primary material for the building will be a red ironspot brick, alternating between horizontal and vertical coursing. At the window jambs a raked coursing is proposed. Other materials proposed include black vinyl windows, aluminum storefront, board formed concrete, black metal panel and wood soffits.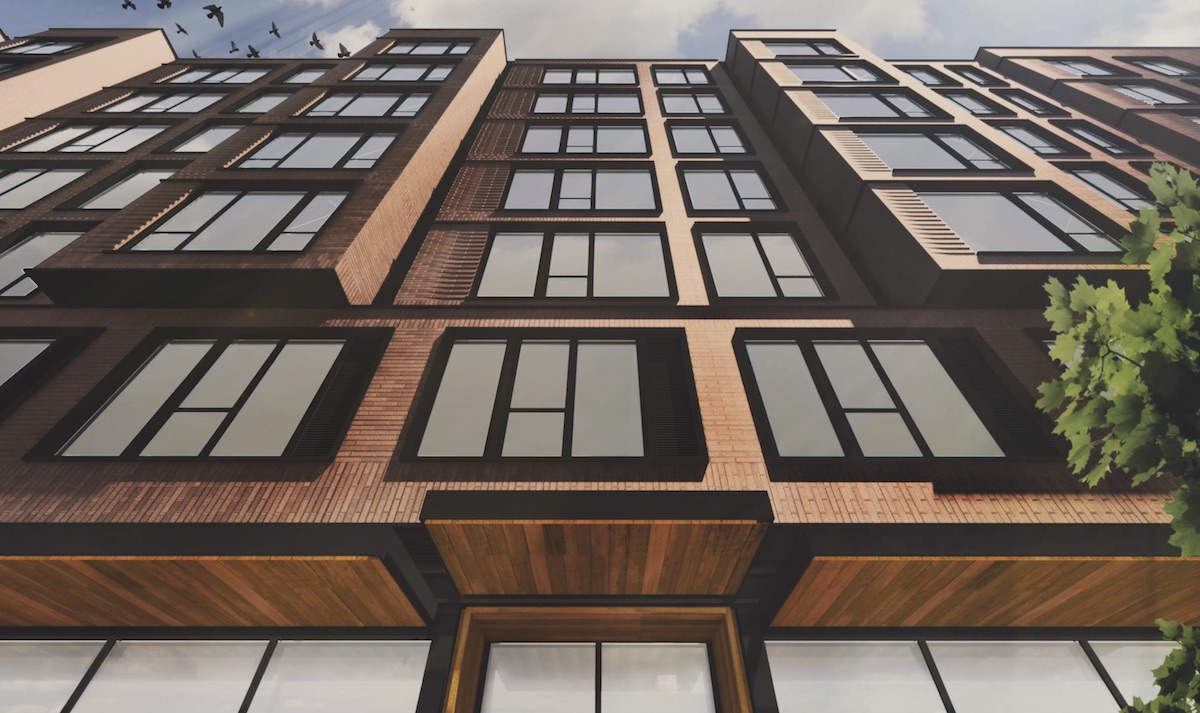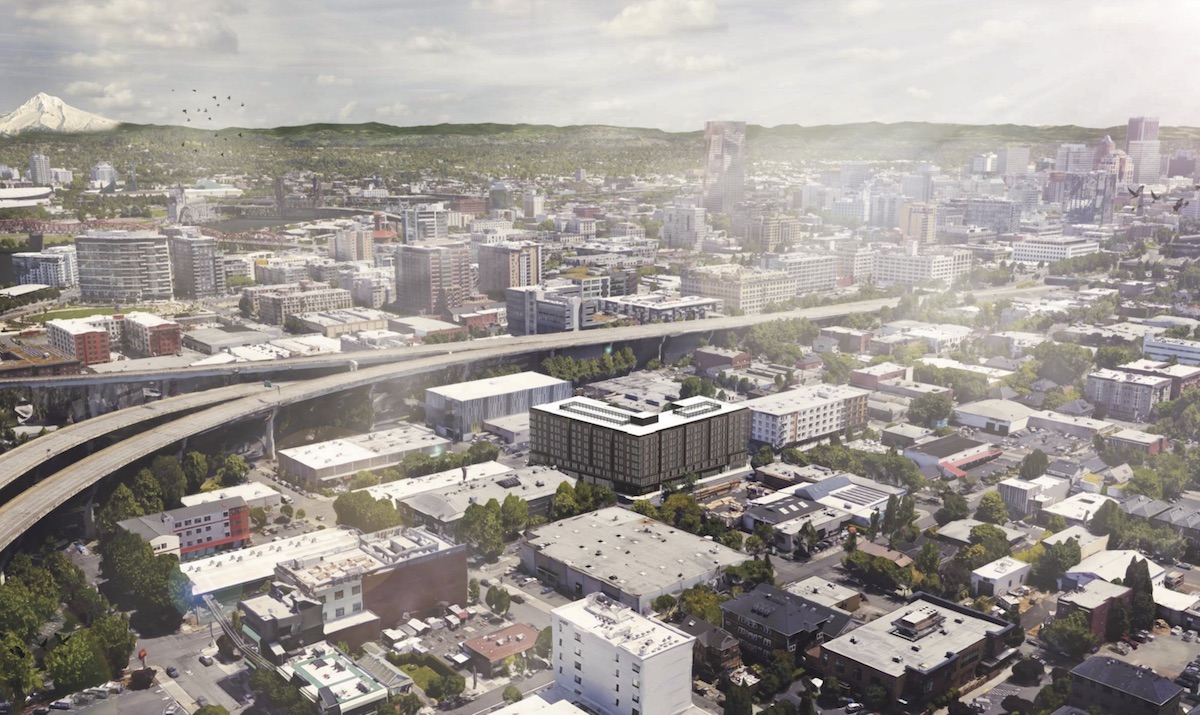 A Staff Report and Recommendation to the Design Commission, published before the February 2nd hearing, did not yet recommend approval for the project. Concerns raised by Bureau of Development Services Staff included the location of the bike storage in the basement, and the presence of two garage entries. Members of the Design Commission present at the hearing were less concerned about those two issues, but raised the question of whether the massing of the building was too monolithic. While praising the materials and agreeing that a muscular building is appropriate for Northwest Portland, members of the Commission questioned whether special areas of the building, such as the projecting "oriel" window elements could be more differentiated from the primary mass.
The NW 17th & Pettygrove Apartments are currently scheduled to return for a second hearing in front of the Design Commission on March 9th.
Drawings