The Design Commission has approved 1500 SW Taylor, an 11 story building by SERA Architects. The 125′ tall building is being developed by the Molasky Group, Trinity 3 Investment and Langley Investment Properties. The project will include 146 units, 20% of which will be designated as affordable through the MULTE program. A 1,250 sq ft retail space will be located at the corner of SW 15th & Taylor, with the rest of the ground floor used for resident amenities including a fitness room, library, lounge and community room. At the 11th floor a club room and roof deck with be provided, with views to the west.
80 vehicular parking spaces will be provided in two levels of below-grade parking. 6 bike rooms will provide long term parking for 219 bicycles.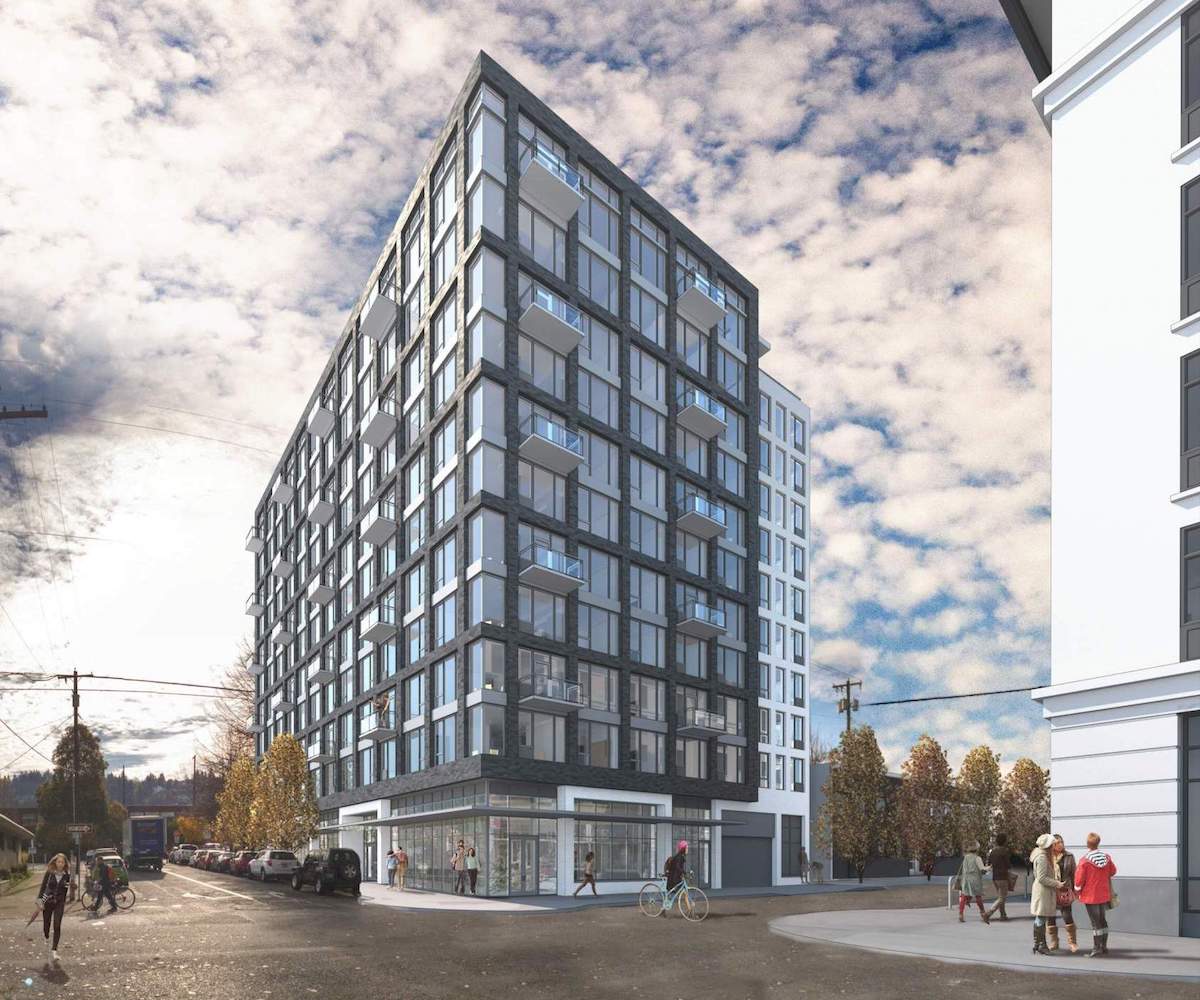 The building will be located on three eights of a block in the Goose Hollow neighborhood. Until recently the site was occupied by the Holman House, which had long been used as an office. As reported by the Portland Chronicle the building was demolished in October 2016.
The project site is immediately to the south of the under construction North Hollow Lofts, by the same architecture and development team. Other projects currently going through design review in the vicinity include the Press Blocks, 1638 W Burnside and 1440 SW Taylor.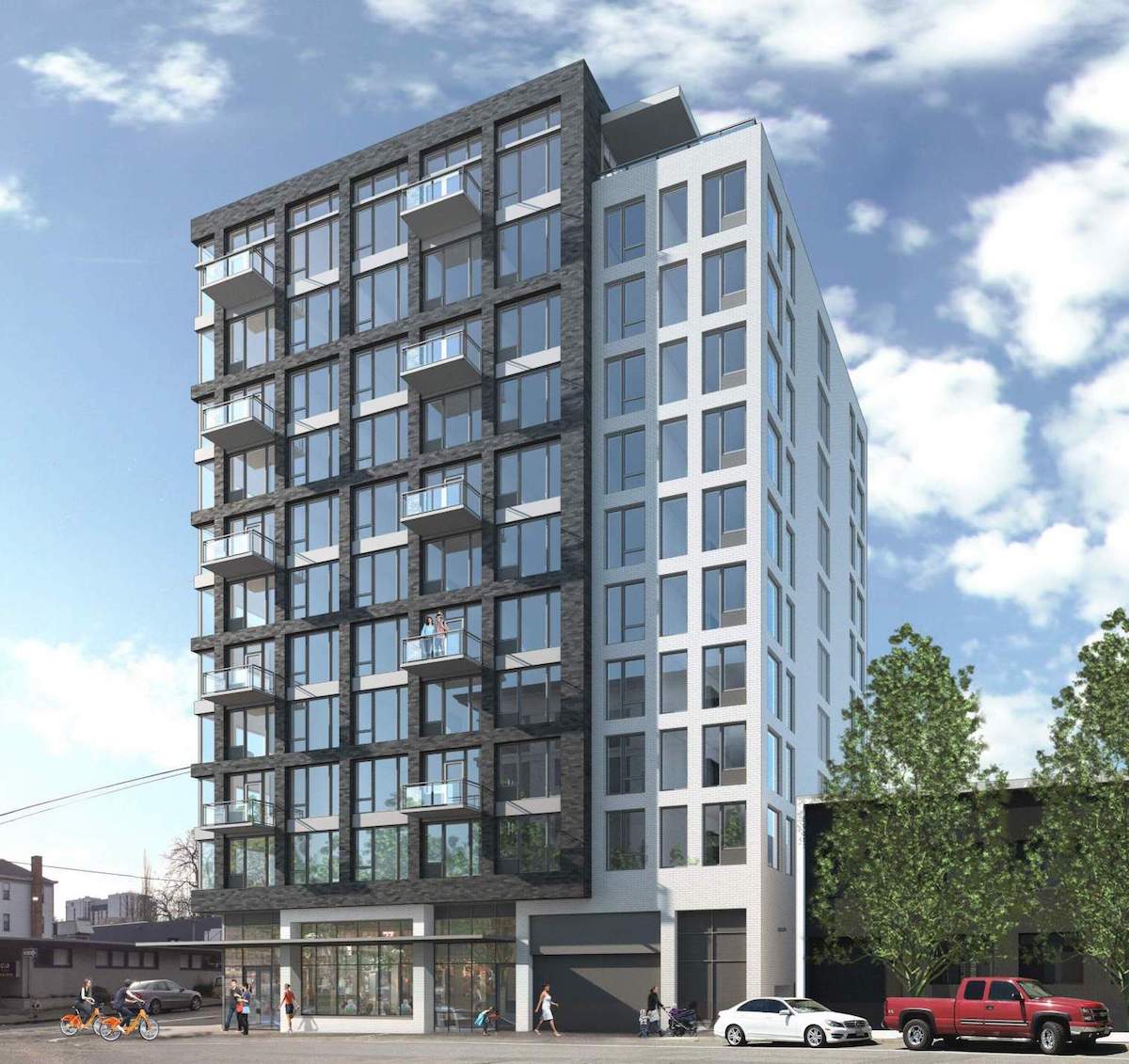 The primary material for 1500 SW Taylor will be a norman brick, in dark ironspot and smooth white. Aluminum storefronts will be used at the ground floor and tilt and turn vinyl windows at the upper floors. 20% of the units will have steel balconies with an integrated glass railing.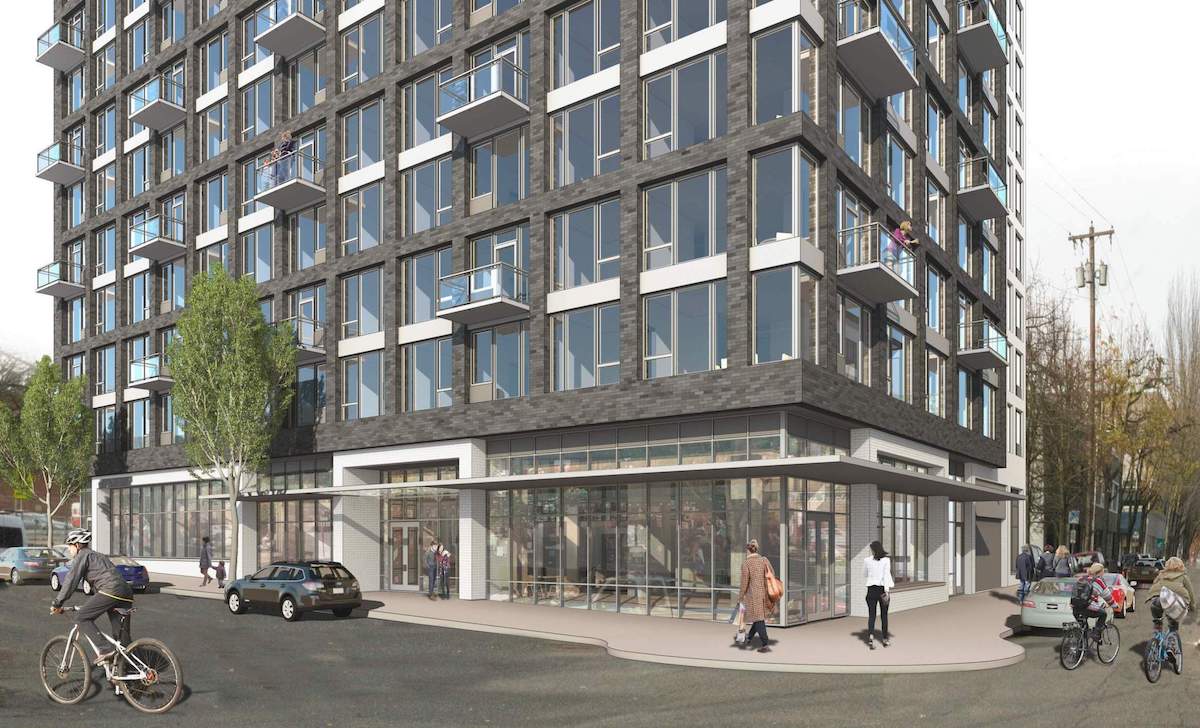 The project went before the Design Commission twice. Changes made since the first hearing, held on January 6th, included: creating deeper entry recess and framed retail bays framed with white brick shadow boxes; re-distributing the balconies so that they only occur inside the 2 story framed openings; adding more glazing at the west and south elevations; and re-configuring the garage door and louver to match in height.
The building was approved at its second hearing, held on February 9th 2017. Conditions of approval identified in the Final Findings and Decision by the Design Commission include that all metal panel on the south and west end walls shall be replaced with recessed brick, and that the ground-level shadow box on the south end of the east elevation  shall be narrowed by one bay southward.
Building permits will need to be obtained before construction can begin on site.
Drawings