A project by SERA Architects at 1500 SW Taylor St has gone before the Design Commission for its first Design Review hearing. The 11 story, 125′ tall building is being developed by the Molasky Group, Trinity 3 Investment and Langley Investment Properties. The project will include 146 units, 20% of which will be designated as affordable through the MULTE program. A 1,250 sq ft retail space will be located at the corner of SW 15th & Taylor, with the rest of the ground floor used for resident amenities including a fitness room, library, lounge and community room. At the 11th floor a clubroom and roof deck with be provided, with views to the west.
80 vehicular parking spaces will be provided in two levels of below-grade parking. 6 bike rooms will provide long term parking for 219 bicycles.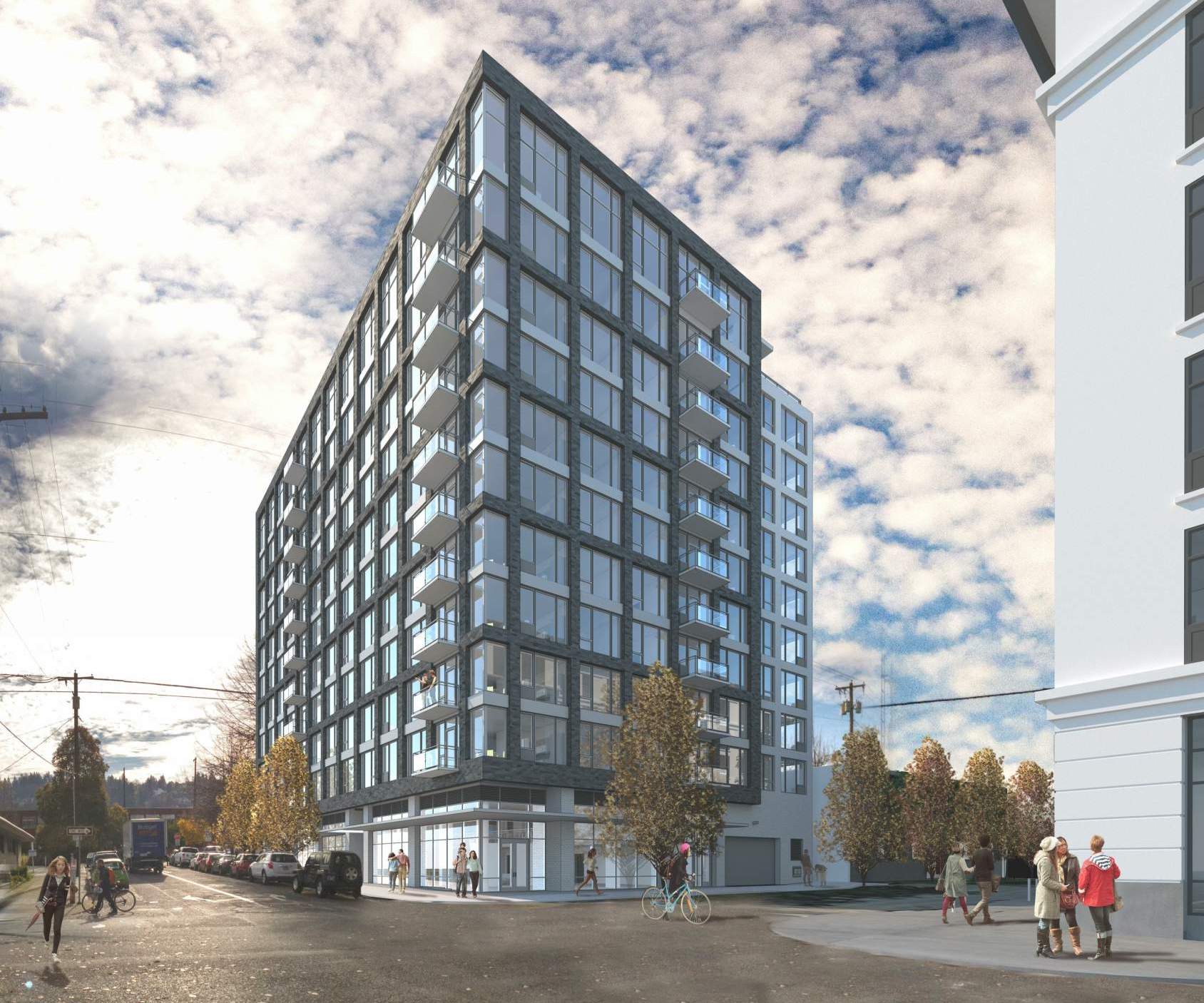 The building will be located on three eights of a block in the Goose Hollow neighborhood. Until recently the site was occupied by the Holman House, which had long been used as an office. As reported by the Portland Chronicle the building was demolished in October 2016.
The project site is immediately to the south of the under construction North Hollow Lofts, by the same architecture and development team. Other projects currently going through design review in the vicinity include the Press Blocks, 1638 W Burnside and 1440 SW Taylor.
The primary material for 1500 SW Taylor will be a norman brick, in dark ironspot and smooth white. Aluminum storefronts will be used at the ground floor and tilt and turn vinyl windows at the upper floors. 20% of the units will have steel balconies with an integrated glass railing.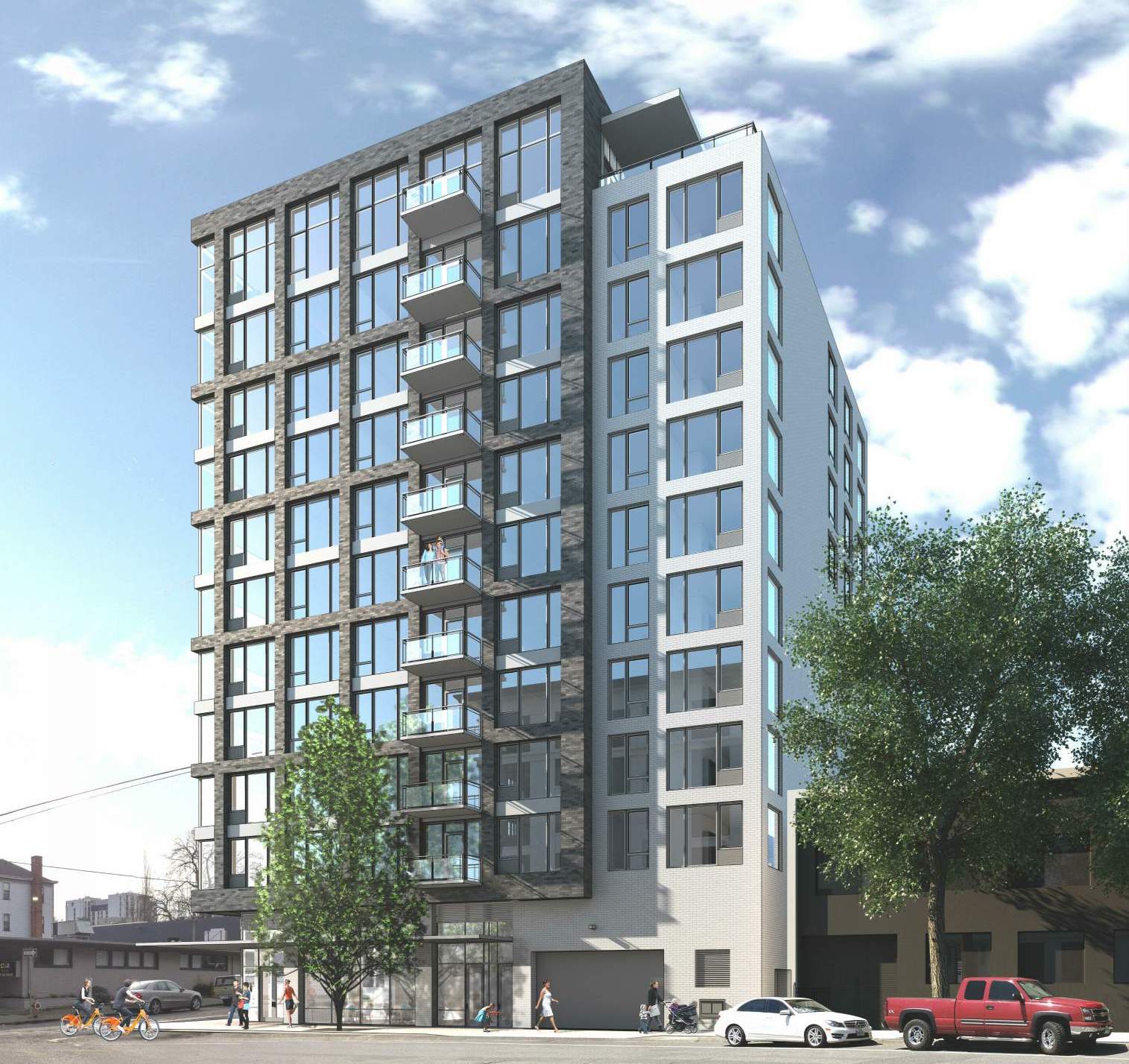 A Staff Report and Recommendation to the Design Commission [PDF], published before the January 6th hearing, did not yet recommend approval for the project. Issues cited as remaining to be resolved included: the ground floor activation of the building; the provision of stopping and viewing places for pedestrians; and the scale and position of the mechanical systems adjacent to the garage door.
The project is currently set to return in front of the Design Commission for a second hearing on February 9th.
Drawings