An initial Design Review hearing has been held for the Modera Buckman, a proposed 7-story development in the Central Eastside. The building, by Leeb Architects for developer Mill Creek Residential Trust, will include 189 residential units and 9,680sf of ground floor retail space. Parking for 88 vehicles is proposed in a below grade parking garage. Long term parking for 271 bicycles is proposed, with 106 spaces in a secure bike room and the remaining spaces provided in the units.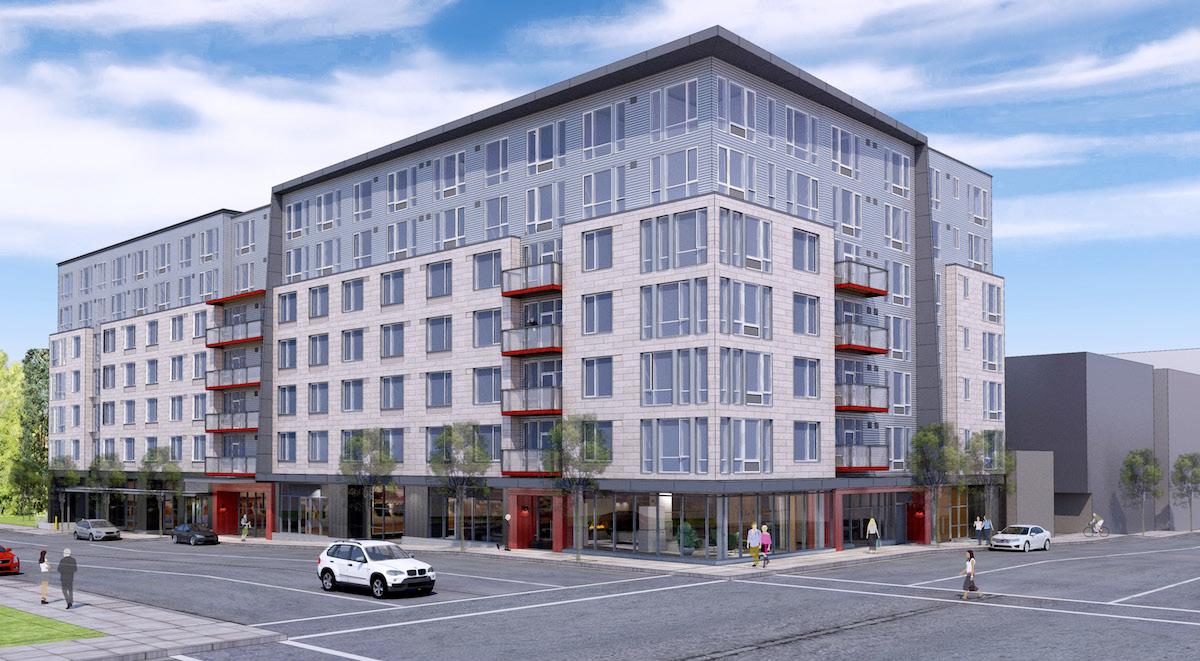 The 26,000 sq ft project site at 909 SE 12th is immediately to the east of the under construction Goat Blocks development. The site is currently occupied by low rise garage buildings, shown on city records as having been built in 1957 and 1985.
The bar shaped building would reach a height of 7 stories, with 5 levels of wood framed construction over 2 levels of concrete frame. Until recently wood frame buildings in Oregon have been restricted to 6 stories by the state building code. Under changes made to the 2015 edition of the International Building Code (IBC), upon which the state building code is based, 7 story wood buildings are now allowed. While this code update is not yet adopted by Oregon, the City of Portland Bureau of Development Services has recently started allowing this method of construction when approved through an appeal of the 2014 Oregon code currently in effect. The 2015 IBC is expected to form the basis of the 2018 Oregon code.
Exterior building materials proposed for the Modera Buckman include terracotta, five types of metal panel, concrete, concrete masonry units, aluminum storefronts, vinyl windows, steel and aluminum railings, and steel canopies.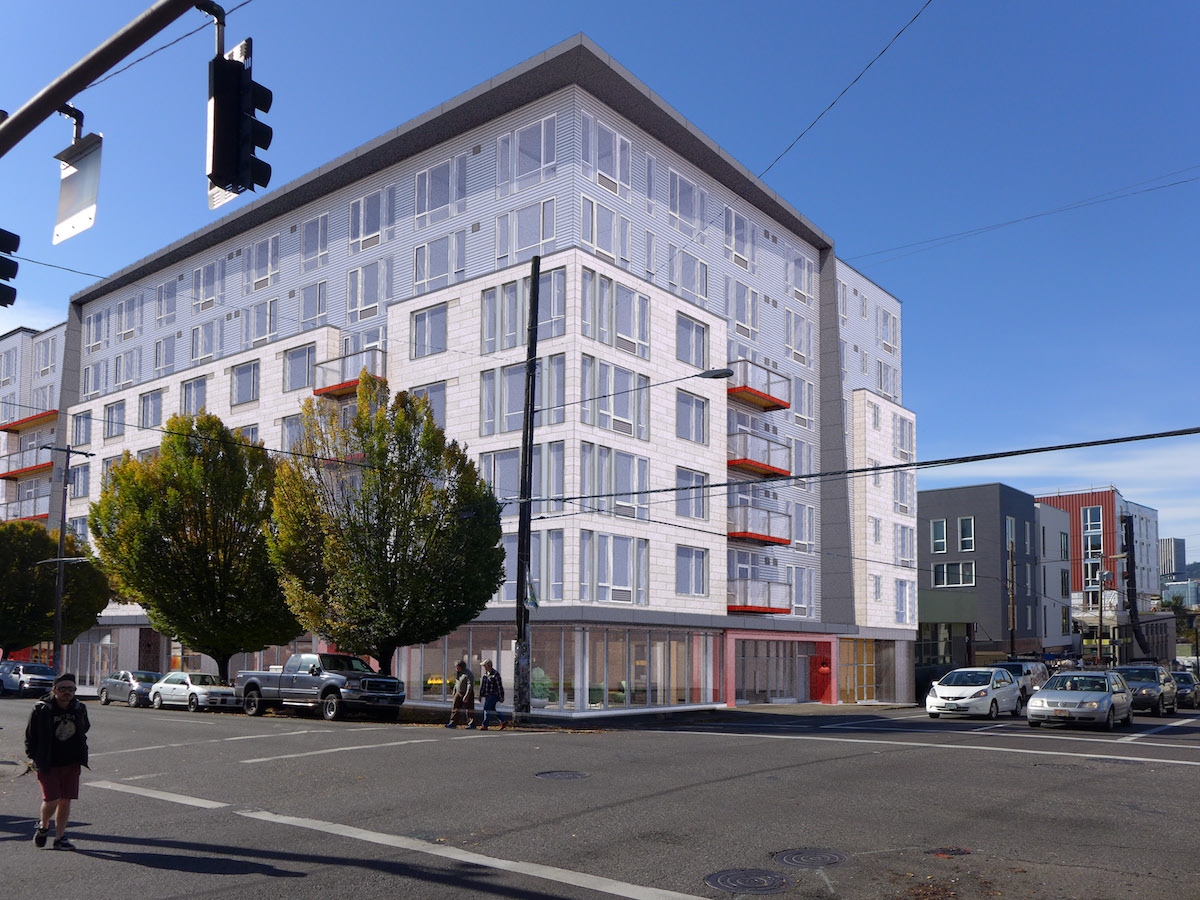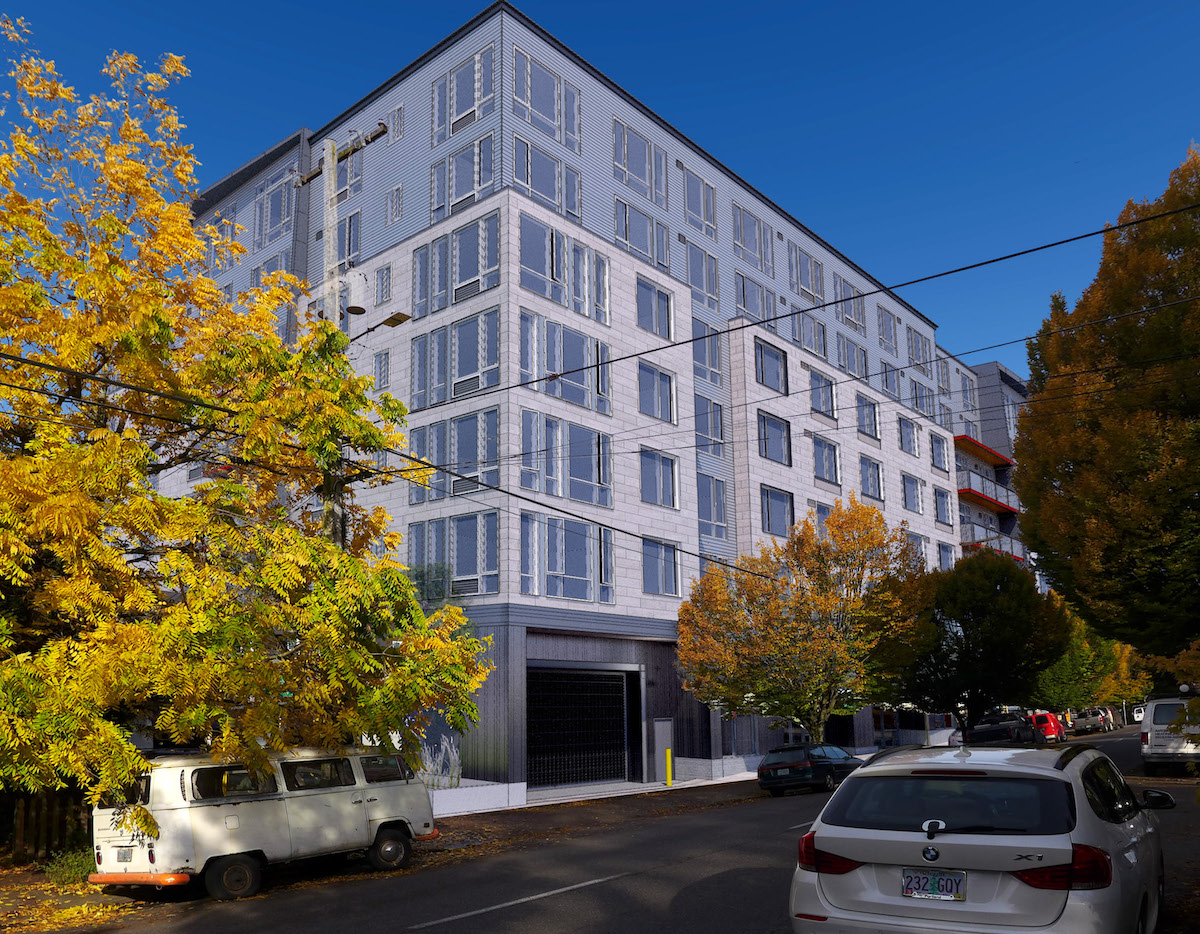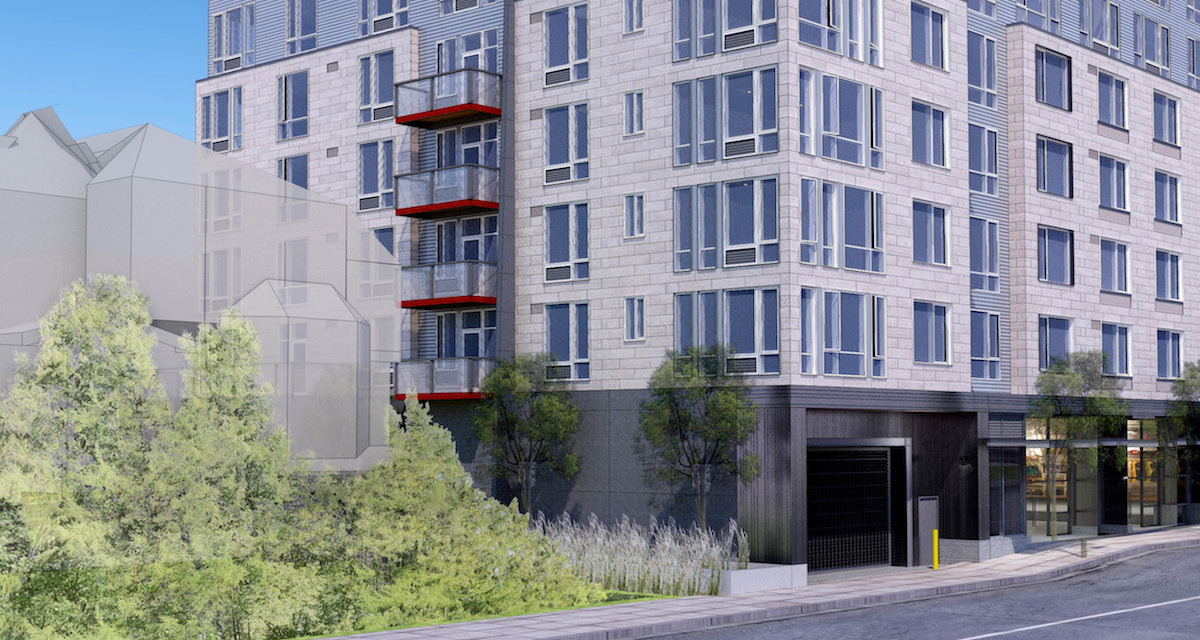 A Staff Report and Recommendation to the Design Commission, published before the November 17th Design Review hearing, did not yet recommend approval for the project. Concerns raised in the report, and shared by the Commission, included: the length of the building, which exceeds the 200′ length typically found in the Central City; the height as it relates to the lower density neighborhoods east of SE 12th Ave; the impact of the building on the adjacent Rachel Louise Hawthorne House, which is individually listed on the National Register of Historic Places; and the facade composition.
The Modera Buckman is currently scheduled to return in front of the Design Commission for a second hearing on January 5th.
Drawings