This is an updated version of an article originally written by Kurt Sevits.
Construction is underway on The Porter, a 299-room hotel in downtown Portland. The Porter is planned as part of Hilton's Curio Collection, a brand launched in 2014 for independently-owned four- to five-star hotels. The developer of the project is The Widewaters Group, with design work by HC Architecture of Atlanta. According to the developer Level 16 of the building "will feature a high-end restaurant and lounge with large, covered outdoor terraces with spectacular views of the city."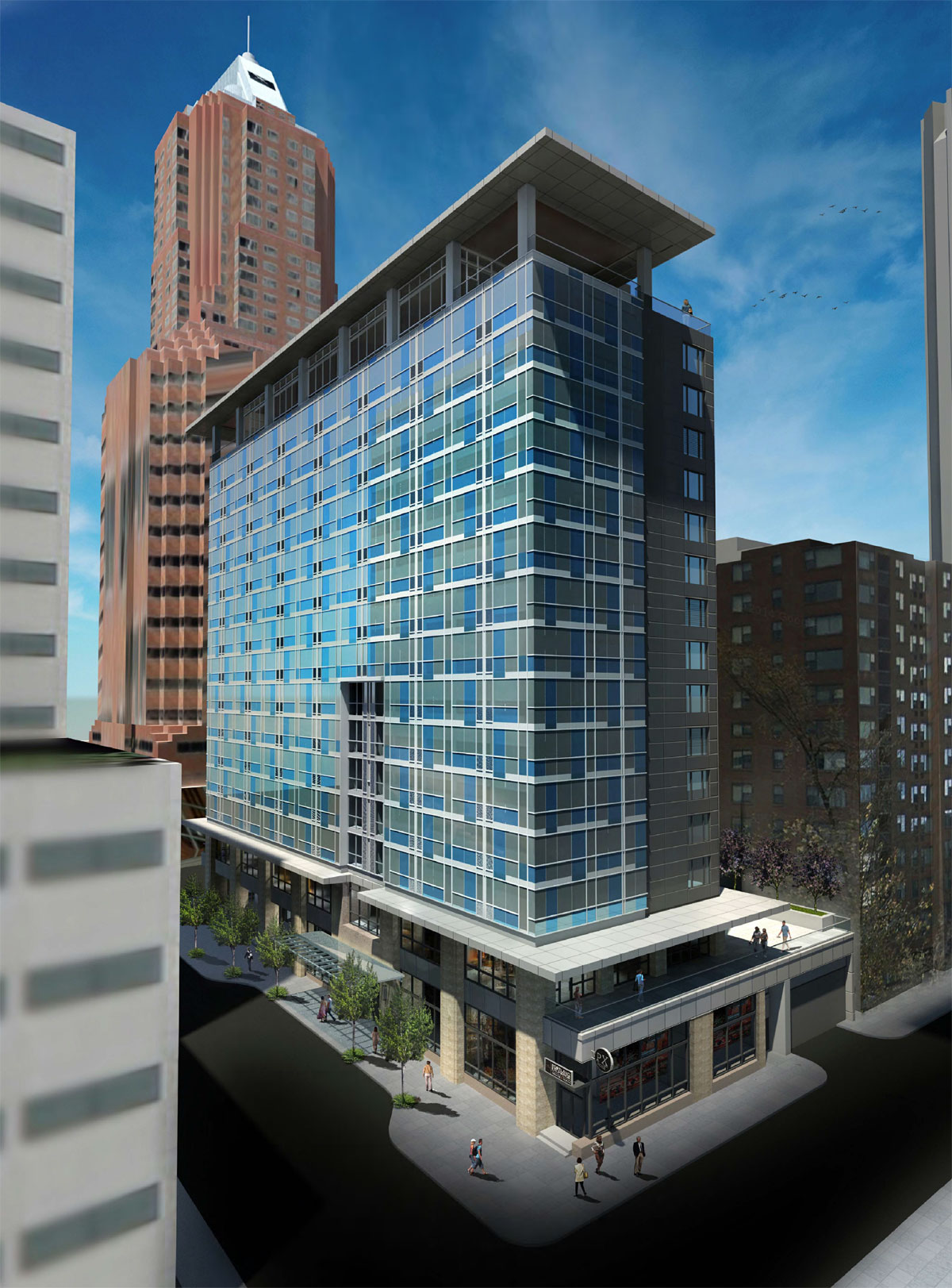 The site is a 20,400 square foot lot on Southwest Second Avenue between Jefferson and Columbia Streets, directly north of KOIN Center. The Porter will occupy the east half of the block; the west half is taken up by the existing Essex House apartment building, which was built in 1991.
Plans call for 16 floors, plus one basement level, for a total height around 190 feet. The ground floor will house the hotel lobby, a restaurant, bar, market cafe, and a take-out window, which will face SW Columbia. The basement level will house fitness facilities, a pool, sauna and spa, as well as staff areas. The building will not include any onsite parking.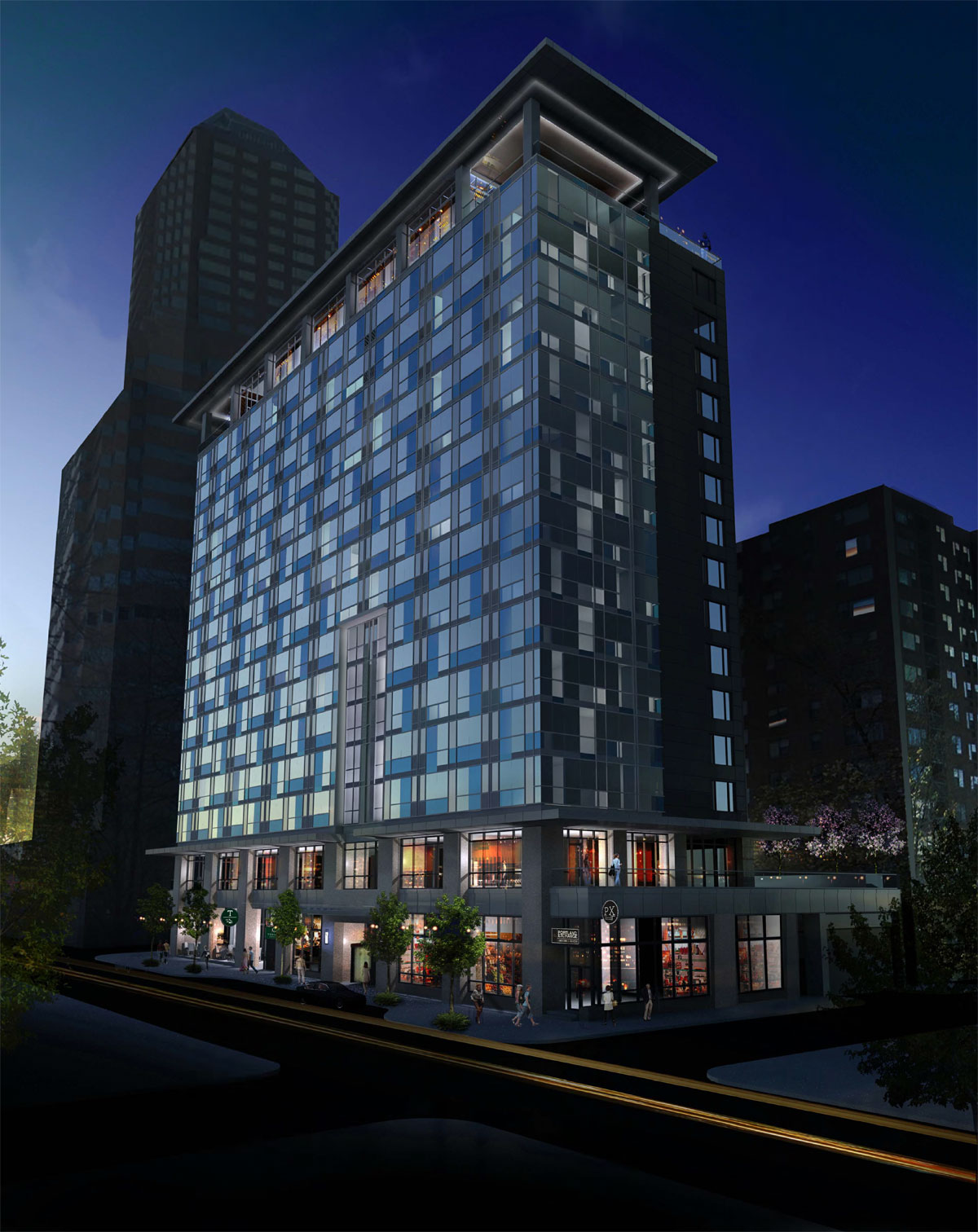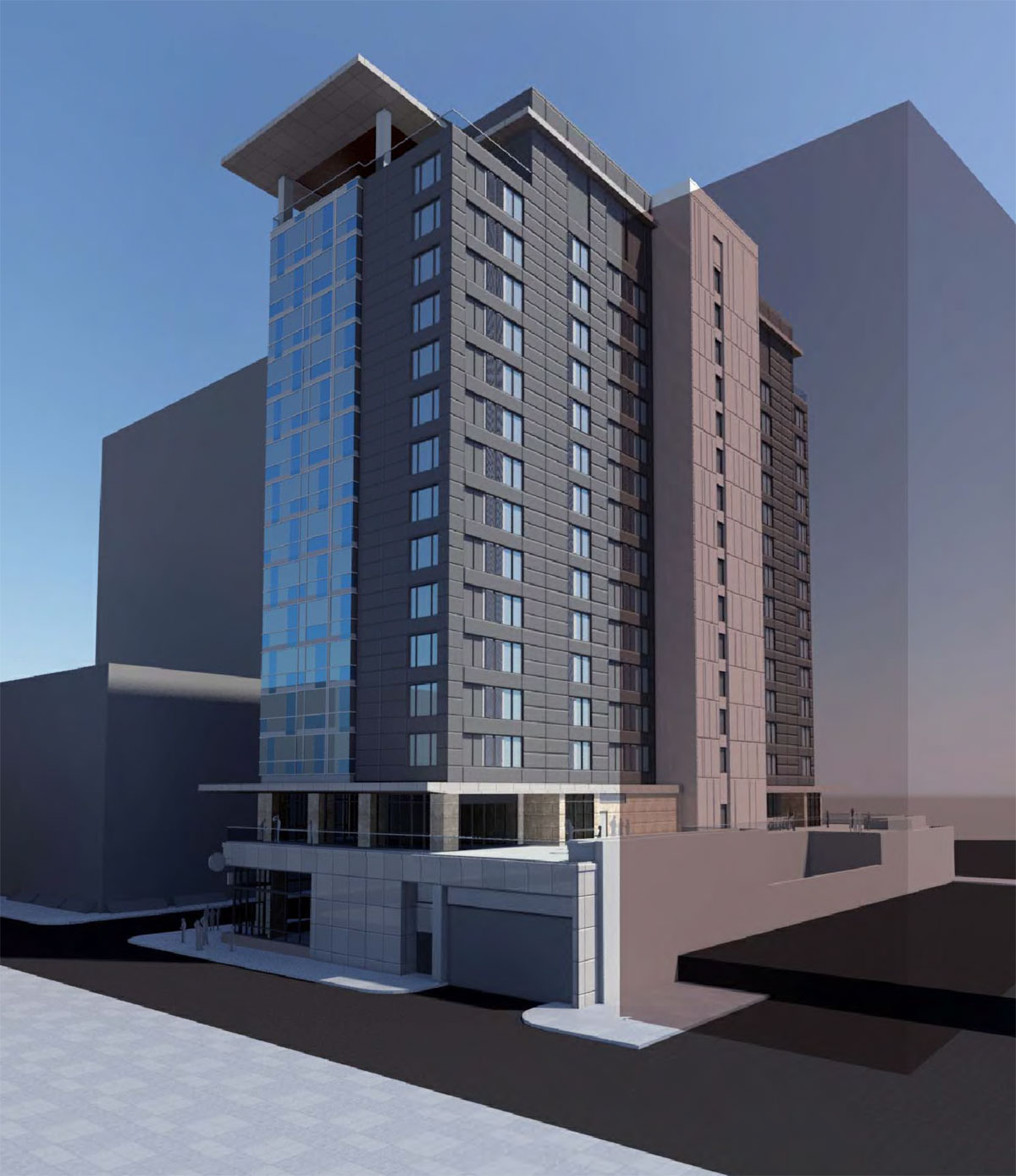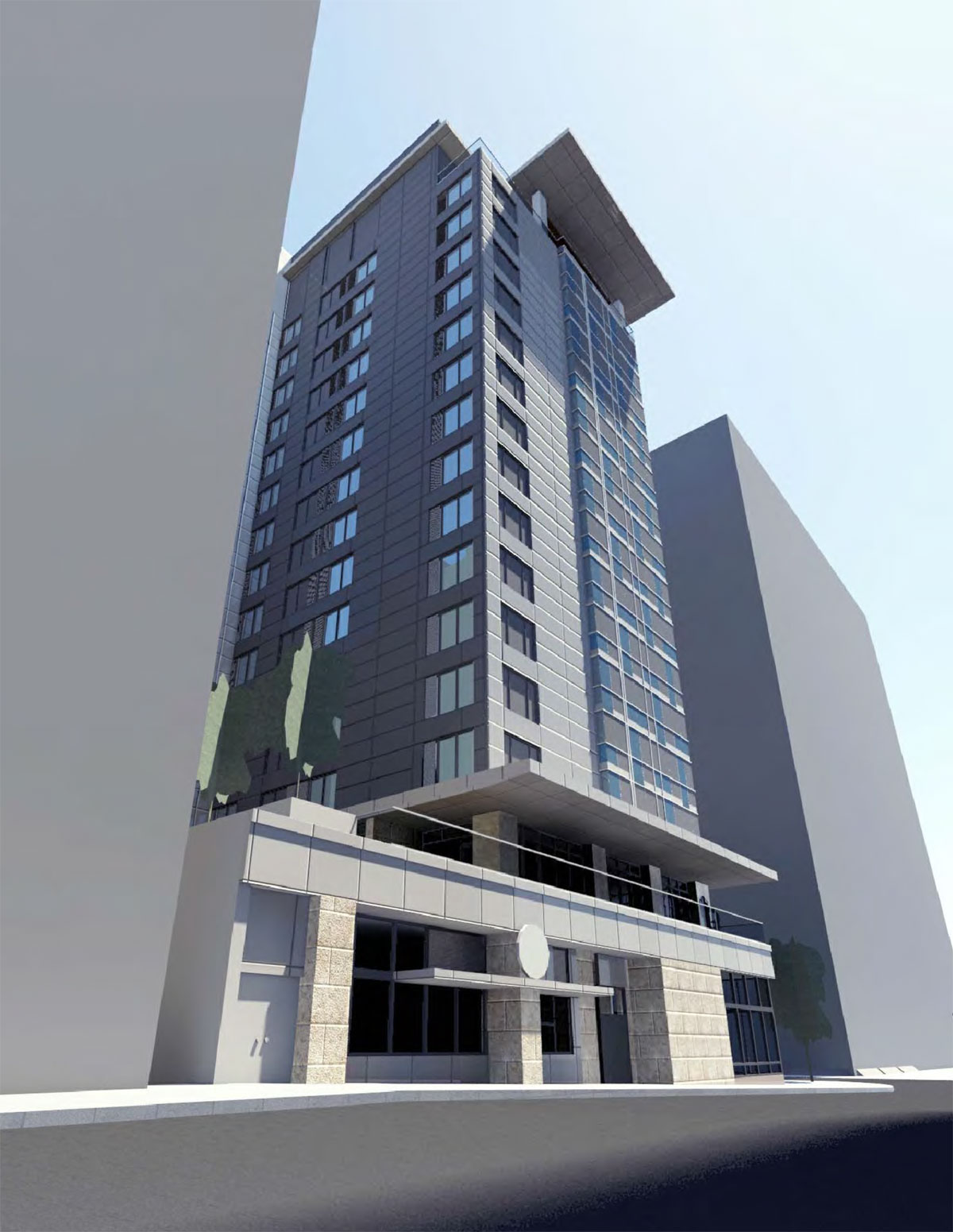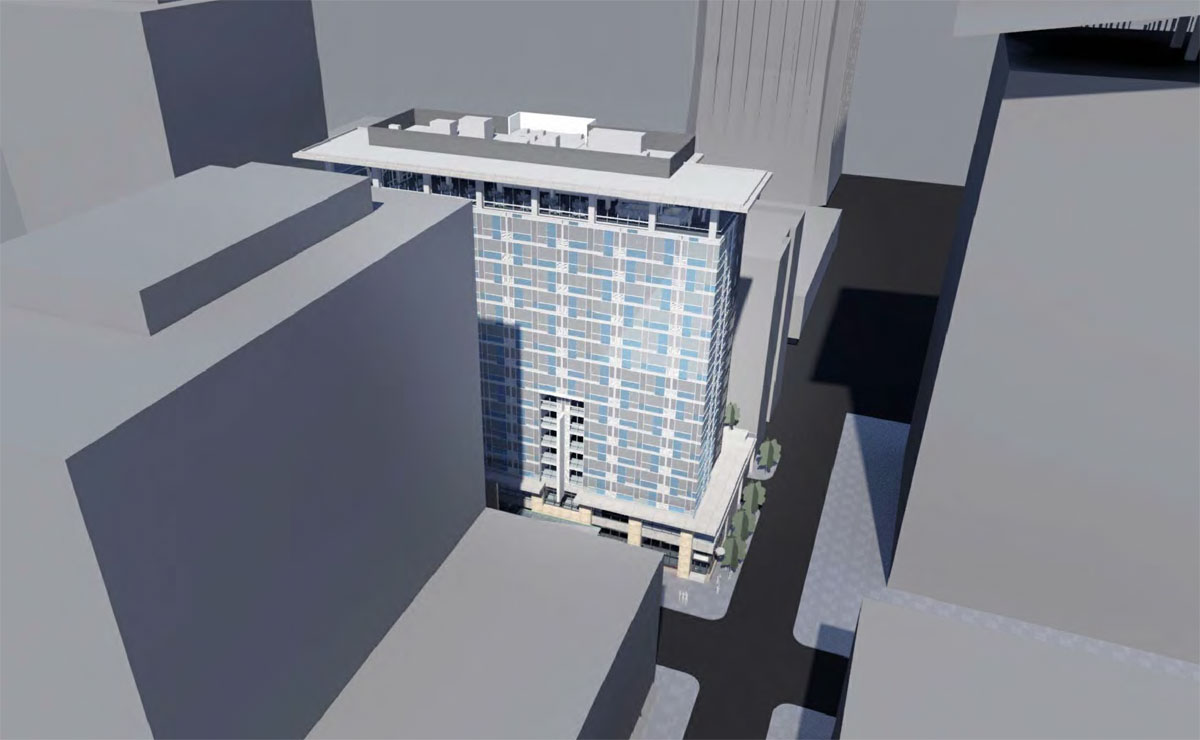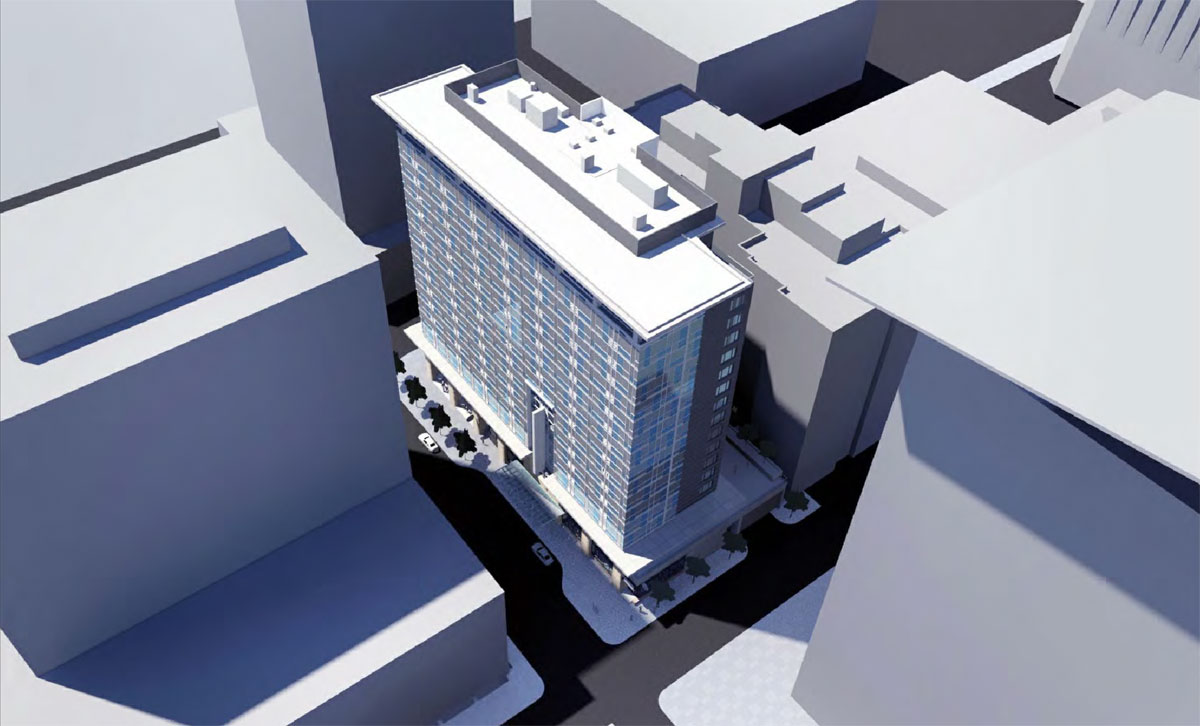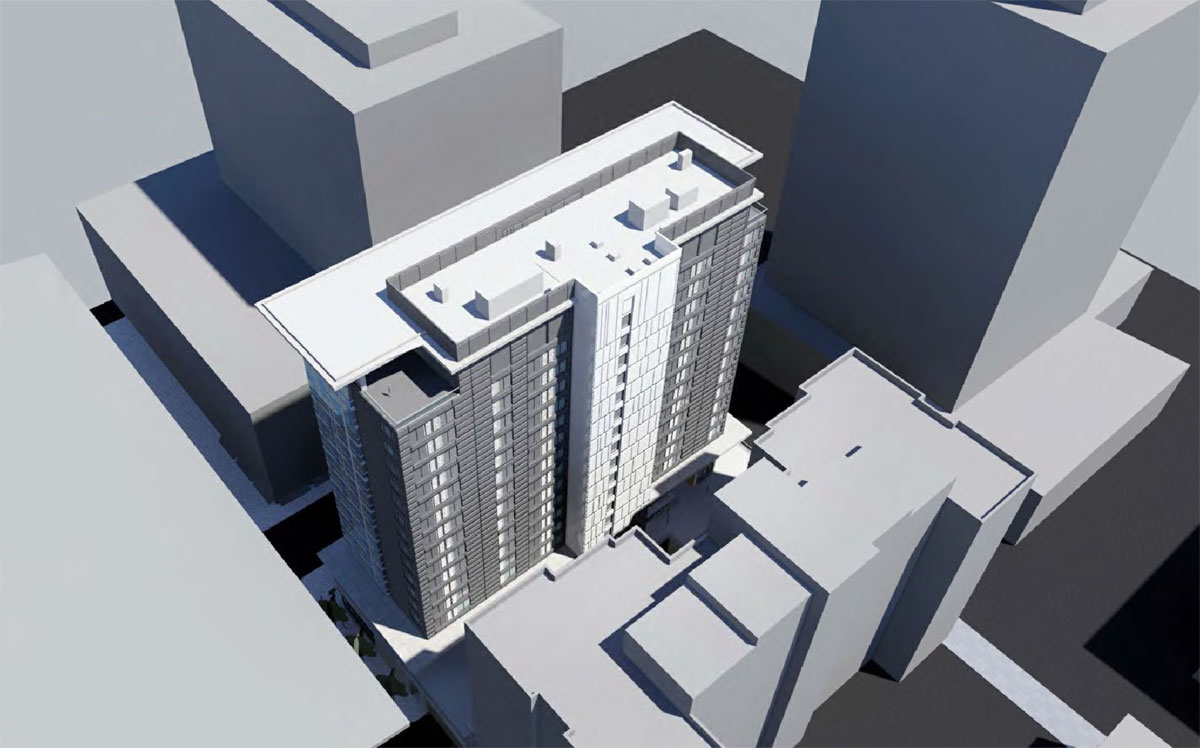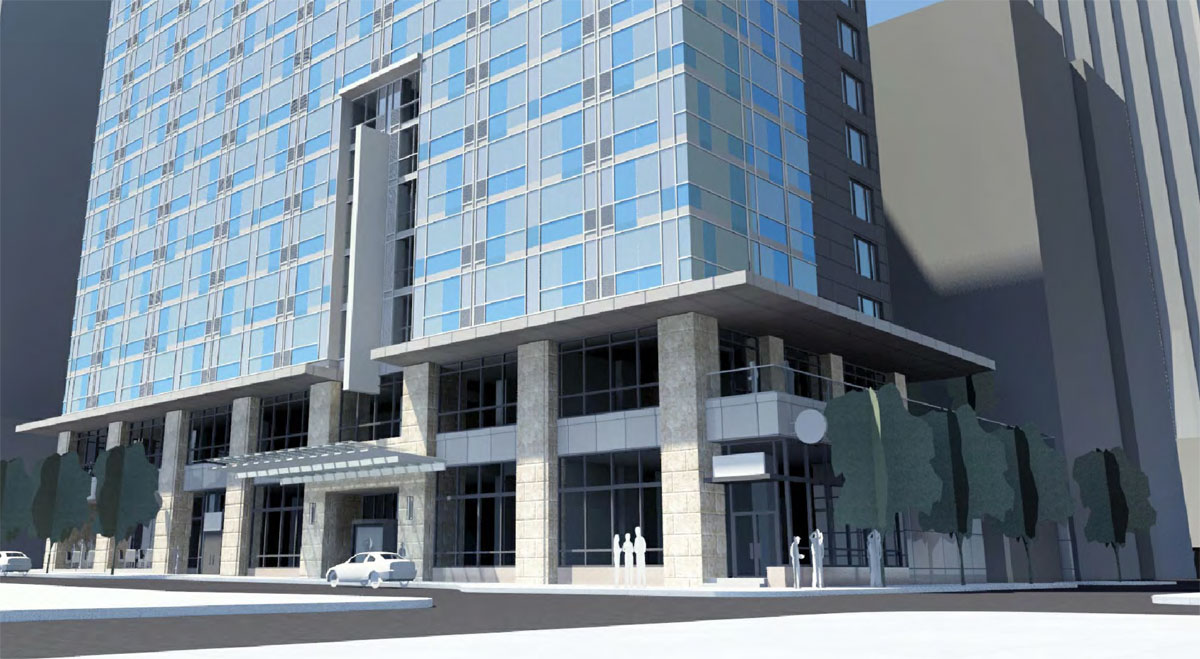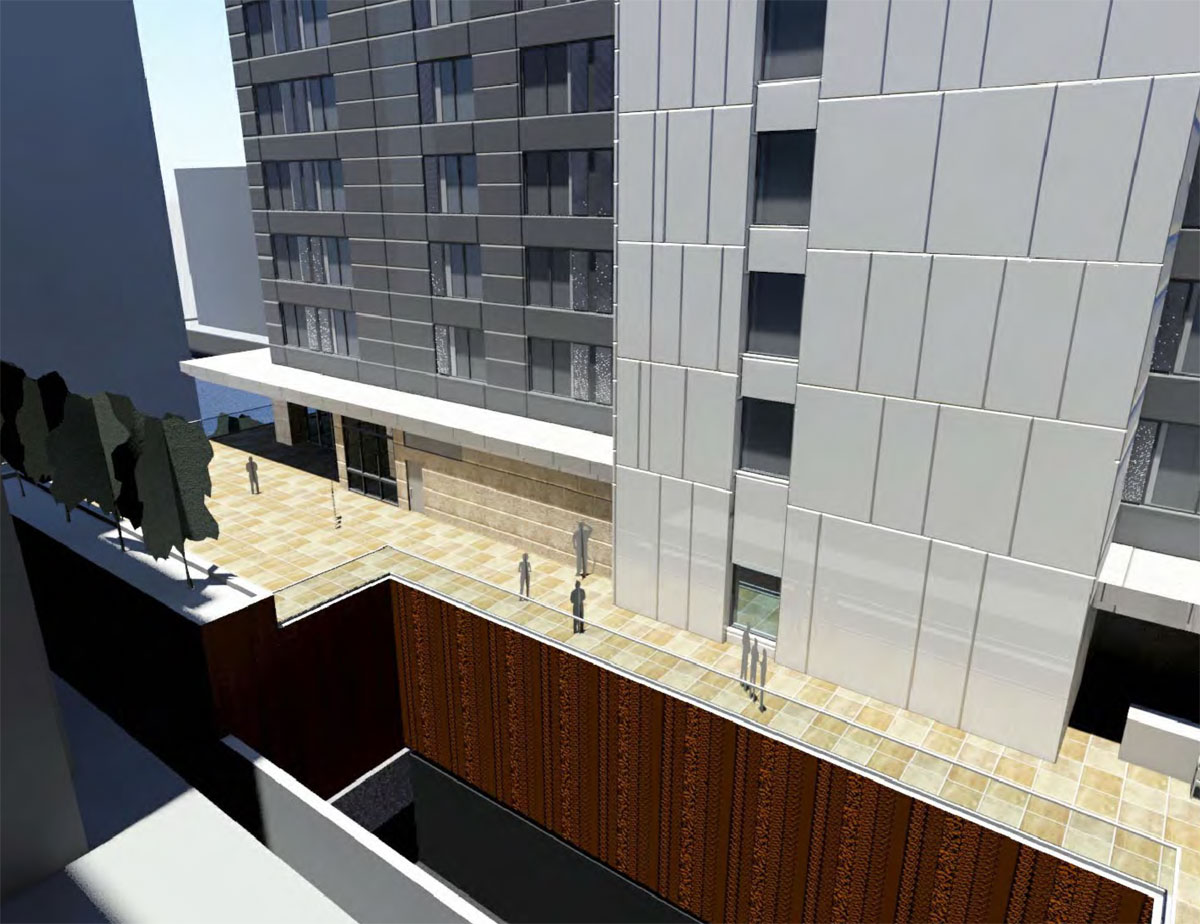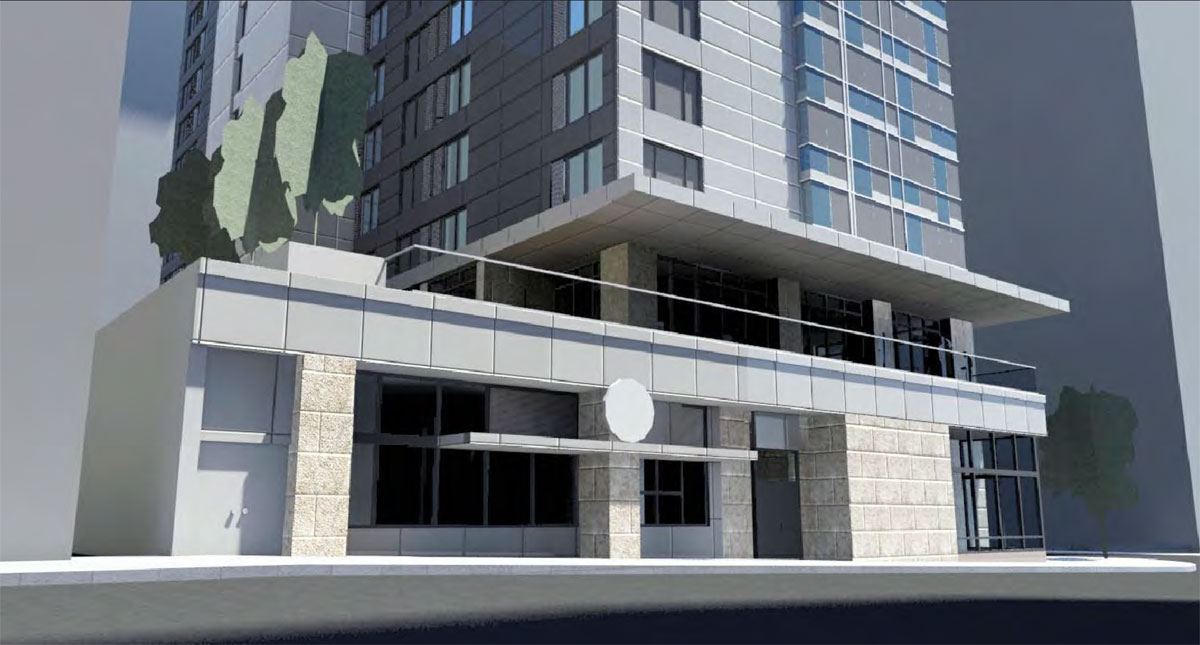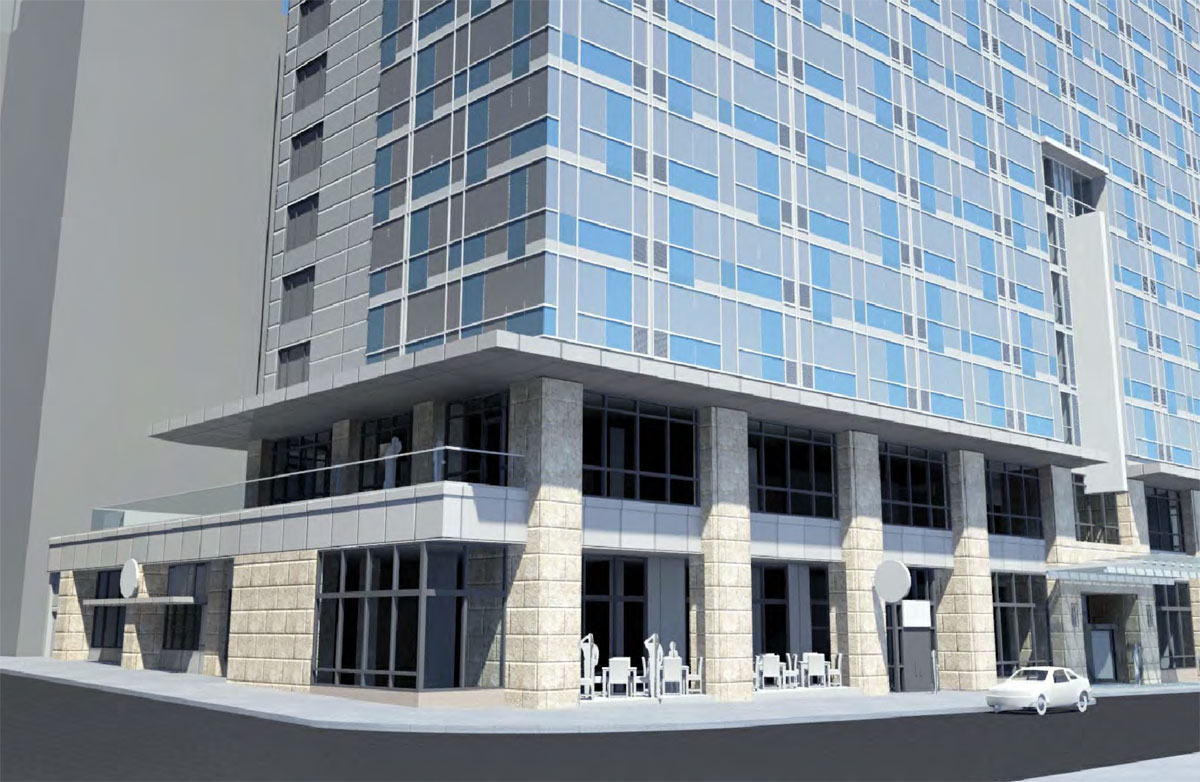 The project was approved by the Design Commission on April 16th 2015. In the Final Findings and Decision by the the Design Commission [PDF] it was found that elements of the building's first floor will contribute to the "pedestrian-centric street life" of the Central City:
The public areas of the hotel have been distributed around the perimeter and provided with distinct entry points intended to evoke the individual storefront appeal. The market café has its own corner entry, and the restaurant is embellished with outdoor dining and a unique entrance, separate from the hotel. The main lobby of the hotel is accentuated by the largest access point, situated midblock. These distinct entries, along with the pizza take-out window on Columbia provide the feel of independent tenants within the larger building.
Conditions of approval were added by the the Design Commission requiring that out stone tile be replaced with pre-cast, uniform concrete panels; that the ground floor pilasters be narrowed by at least a foot; and that the pilasters on the 2nd and 3rd floors be realigned to match those on the ground floor.
The project was submitted for building permit review in July 2015. The permit was issued in January 2016, and work on site began shortly afterwards. A press release published in November 2015 stated that construction is expected to last until late 2017.
Drawings