A building permit is under review for 240 Clay, a new industrial office building in the Central Eastside. The five-story building will include 60,000 square feet of office space and approximately 5,000 square feet of ground floor retail space. The developers of 240 Clay are Killian Pacific, who are also behind the now under construction Goat Blocks project. The architects are Mackenzie.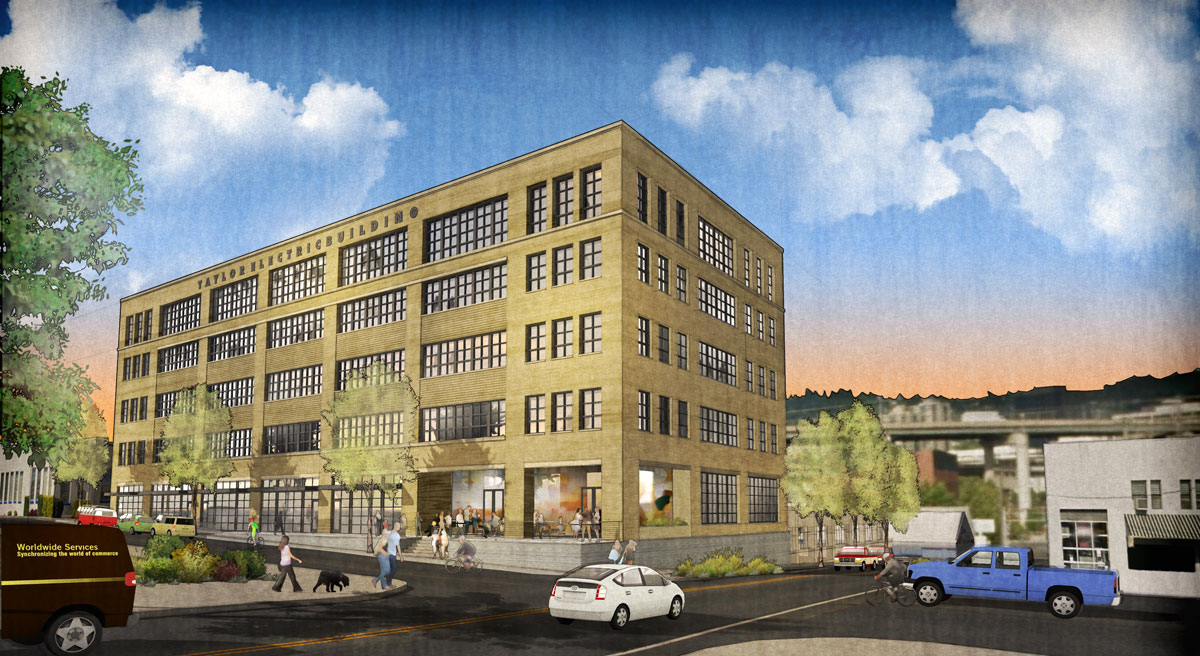 The site at SE 3rd & Clay has been vacant since 2006 when a fire burned through the Taylor Electric warehouse. A 2012 story in the Oregonian noted how the burned out shell of the old building has been seen as an eyesore by some, but an artistic gem by others. 240 Clay will reuse portions of the original building's walls around the perimeter of its parking lot.
A rooftop deck and amenity space with views of and downtown Portland skyline will be located at the 5th floor. Other amenities for tenants will include a fitness lounge with lockers and showers.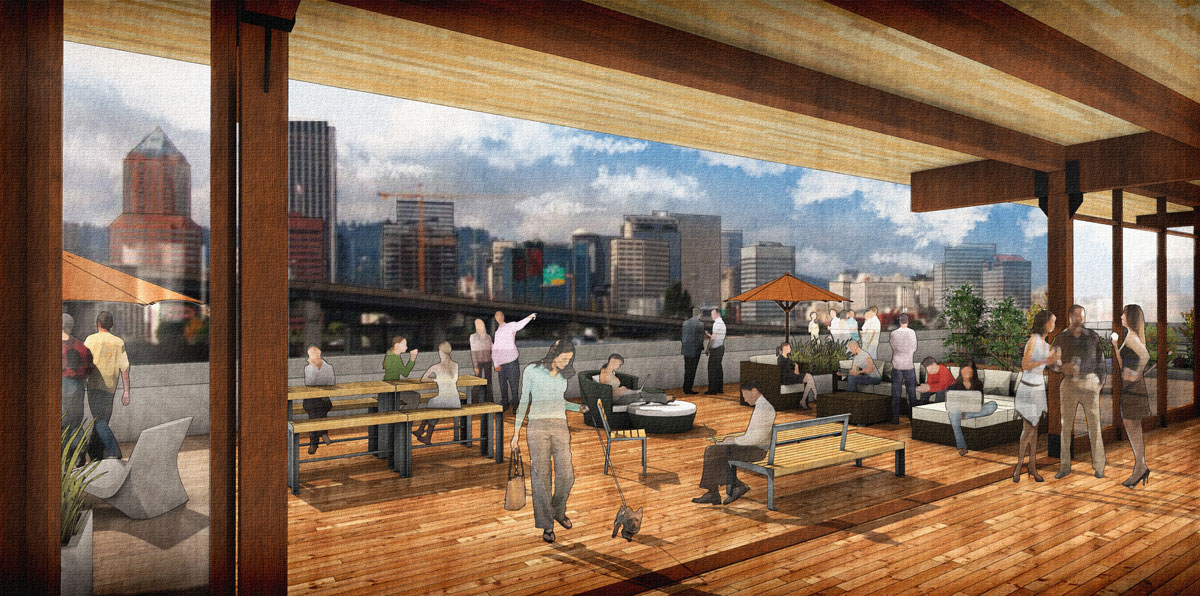 The building will use heavy timber construction, a building method that has become rare, but is also being employed at the Radiator at One North on N Williams. The mechanical systems will be located below a raised floor, which will help the building achieve a high energy performance rating.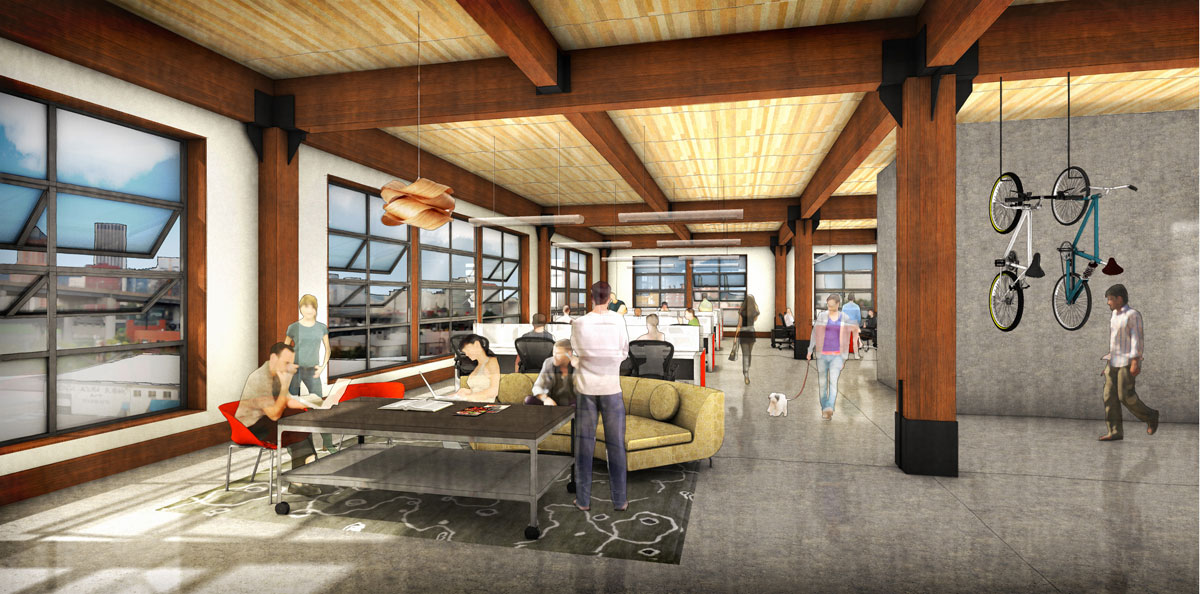 A building permit for the project was applied for in November 2014, and remains under review. A leasing website for the project can be found at www.240clay.com.