A Design Review is underway for Couch9, an 11 story mixed-use building in the Pearl. The proposed building will contain 137 residential units and 8,000 sq ft of retail in an 126'-8" tall structure. The residential units will be a mix of studios, one, two and three bedroom apartments. A rooftop deck for the common use of residents would be provided at the 11th level, along with an associated clubroom and fitness area. 87 car parking spaces would be located in two underground levels. 242 bicycle parking spaces would be located throughout the building in common storage areas and within the individual units. The project design is by Vallaster Corl Architects for Urban Asset Advisors who previously worked together on the Lower Burnside Lofts.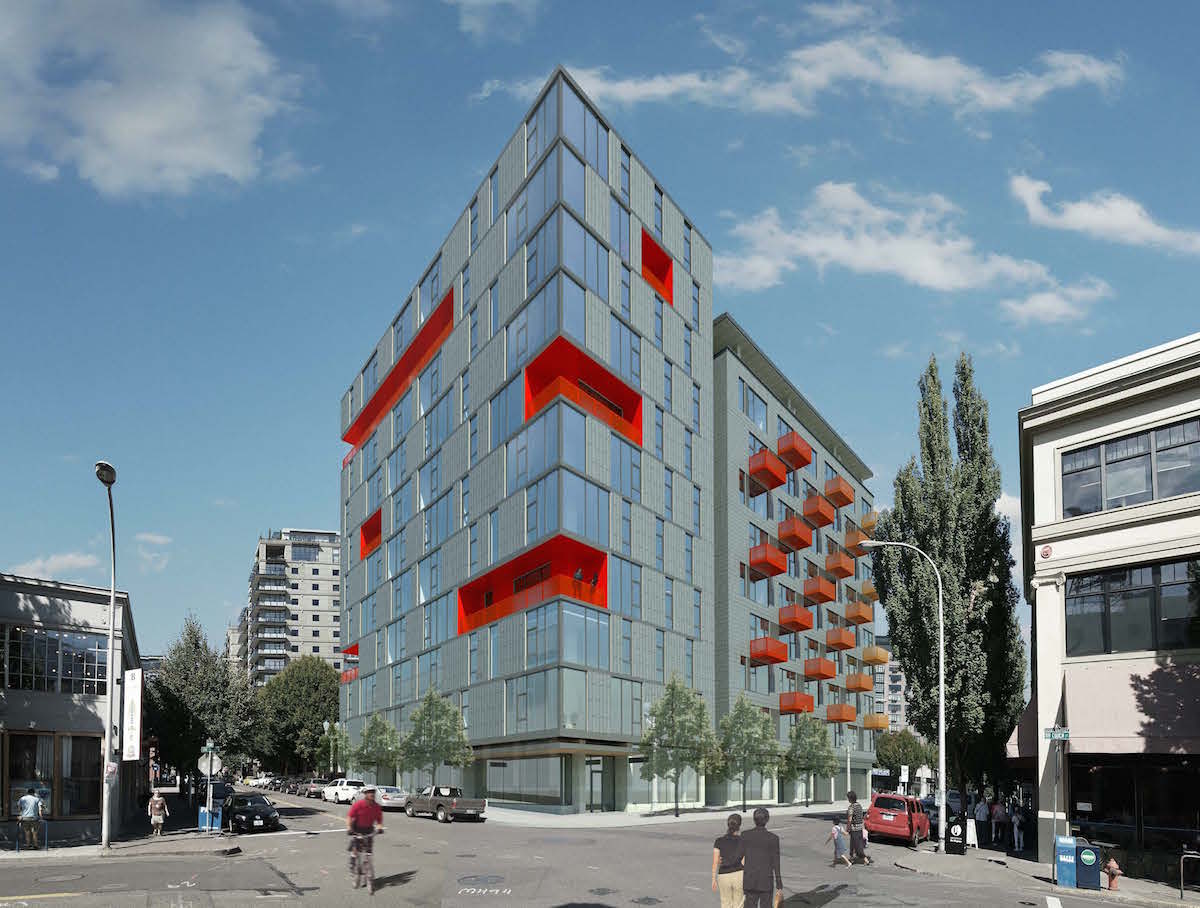 The three eighths of block site is located at NW 9th & Couch.  Two one-story garages are currently located on the north portion of the site. A surface parking lot is located on the remainder of the site.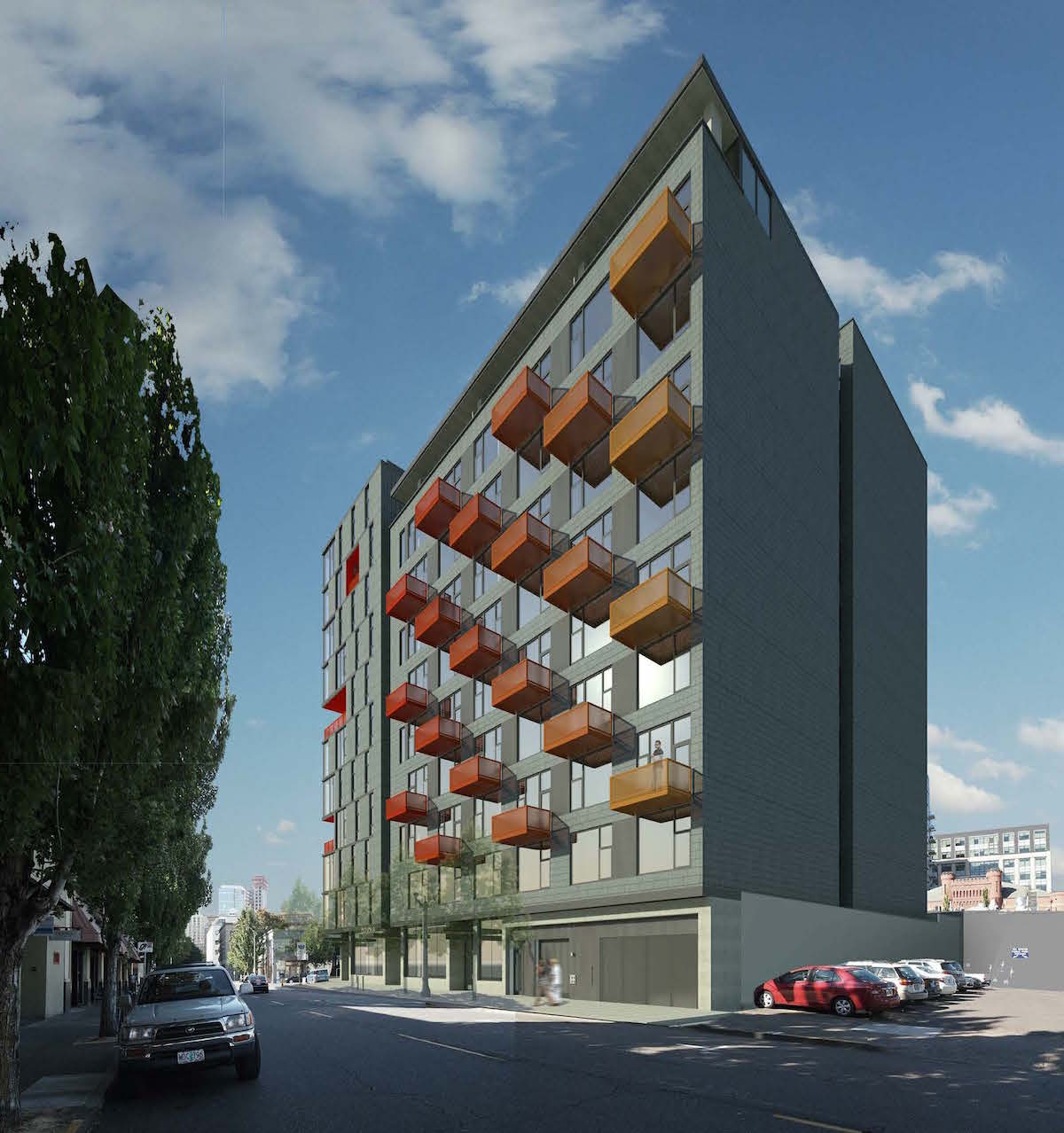 Exterior materials for Couch9 would include cast-in-place concrete, zinc metal panels, perforated metal panels for balcony guardrails, as well as aluminum storefront and fiberglass windows. Three distinct balcony types—recessed, projecting and open-air stacked—will be employed, and emphasized with bright orange colors.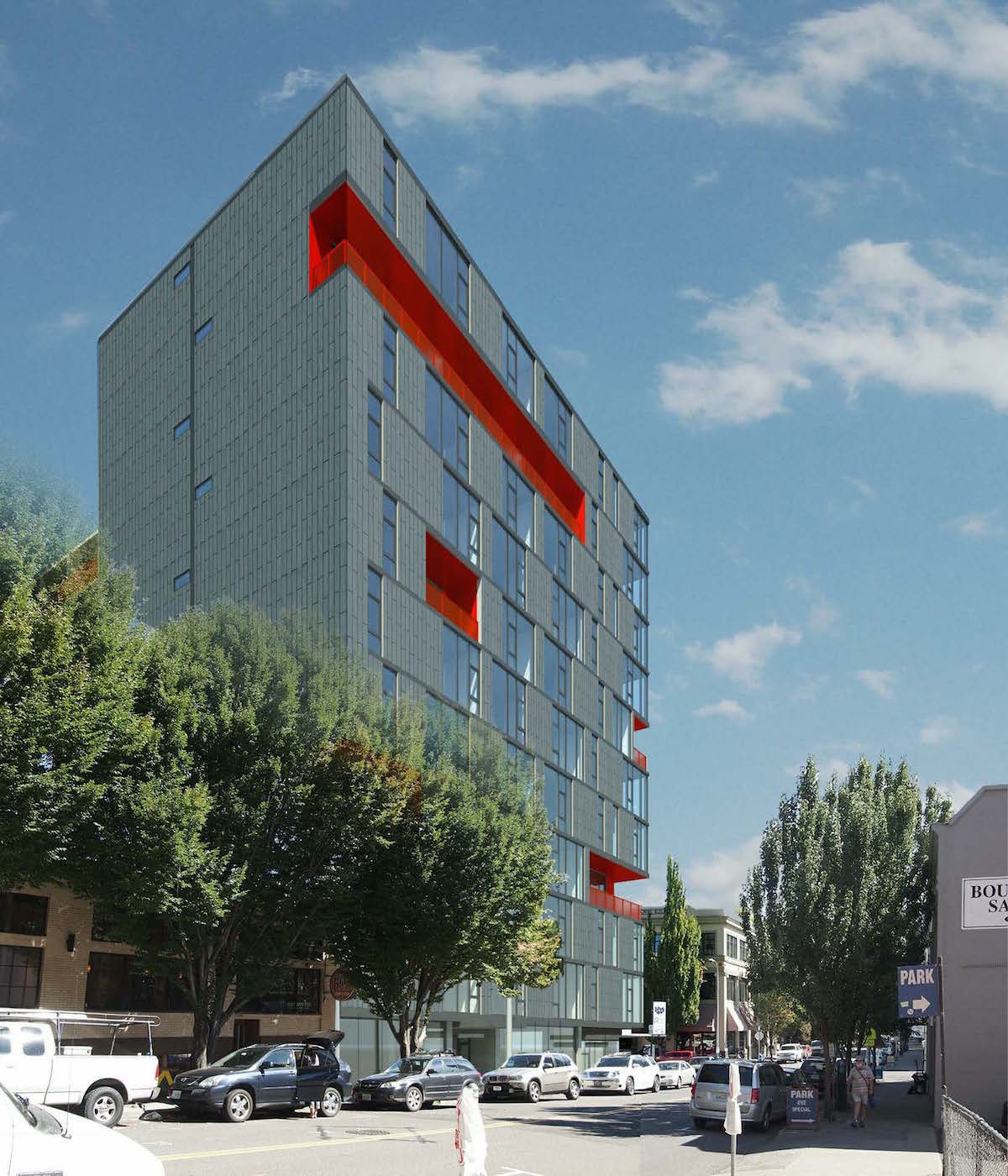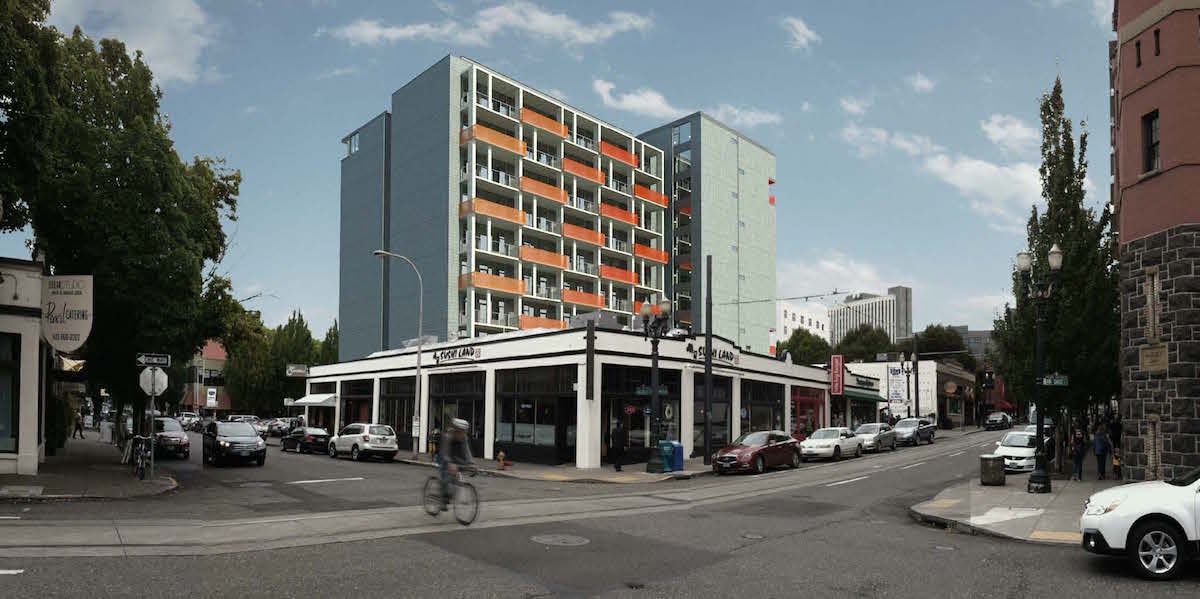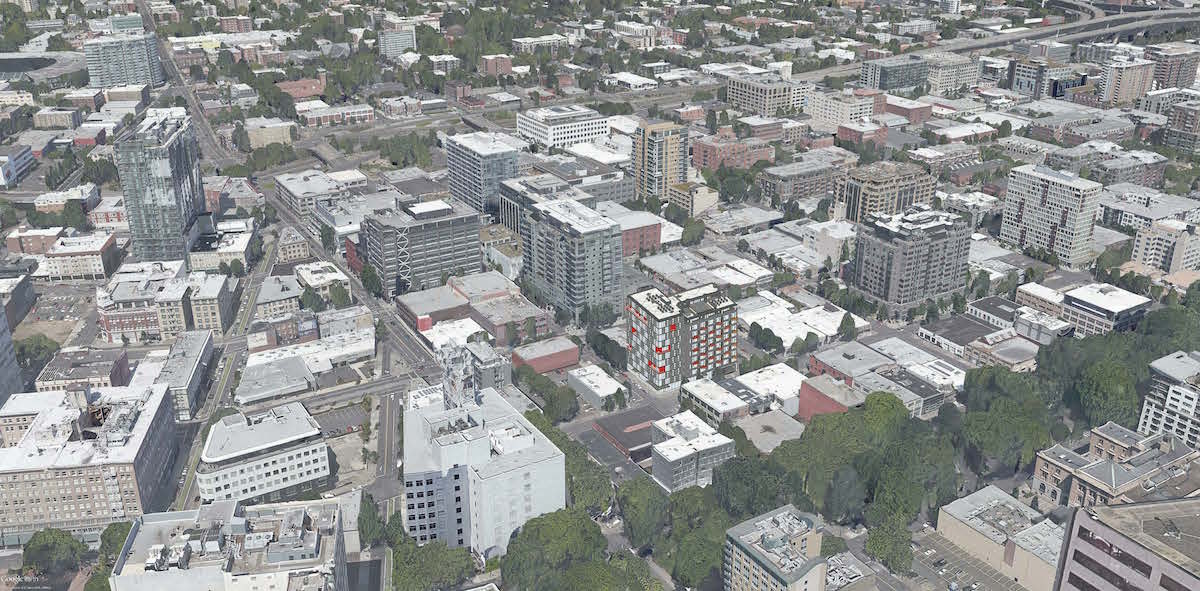 The project is scheduled to be reviewed by the Design Commission this afternoon. A staff report [PDF] recommends approval with conditions. At the time of the reports publication no written responses had been received from either the Neighborhood Association or notified property owners.
Plans, Elevations and Sections