Vallaster Corl's Lower Burnside Lofts are currently under construction at SE 10th & Ankeny. The 6 story building, developed by Urban Asset Advisors, will include 62 apartments and 3 retail spaces. Located along the SE Ankeny bikeway, the project includes 102 long bicycle spaces. 18 car parking spaces are also provided. Outdoor areas are provided at the 2nd and 6th floors.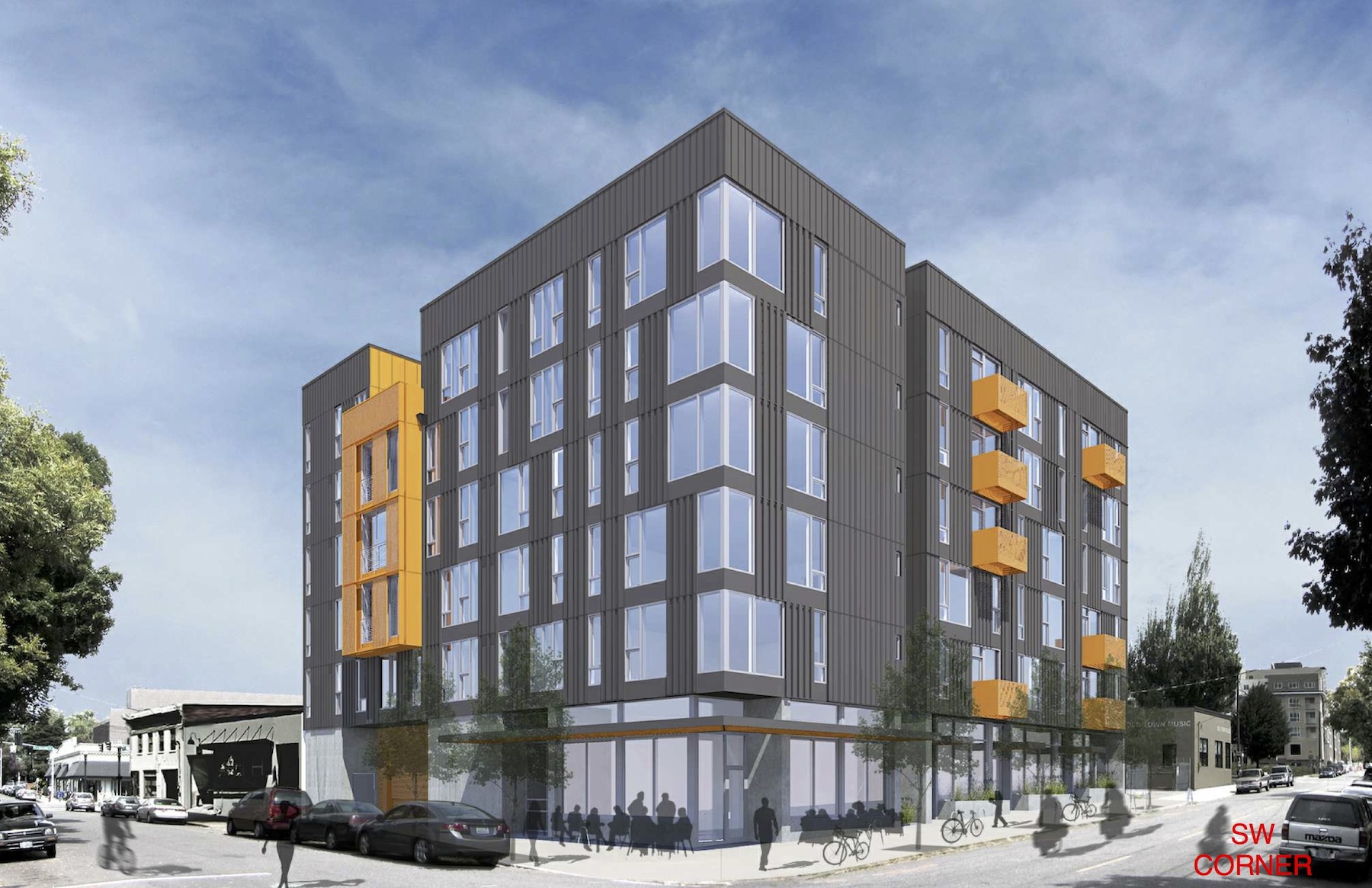 The primary building materials are folded metal panels on the upper floors, and cast in place concrete at the ground floor. Orange painted steel is used to accent special areas, including the oriel windows, 6th floor outdoor area and the balconies along Ankeny.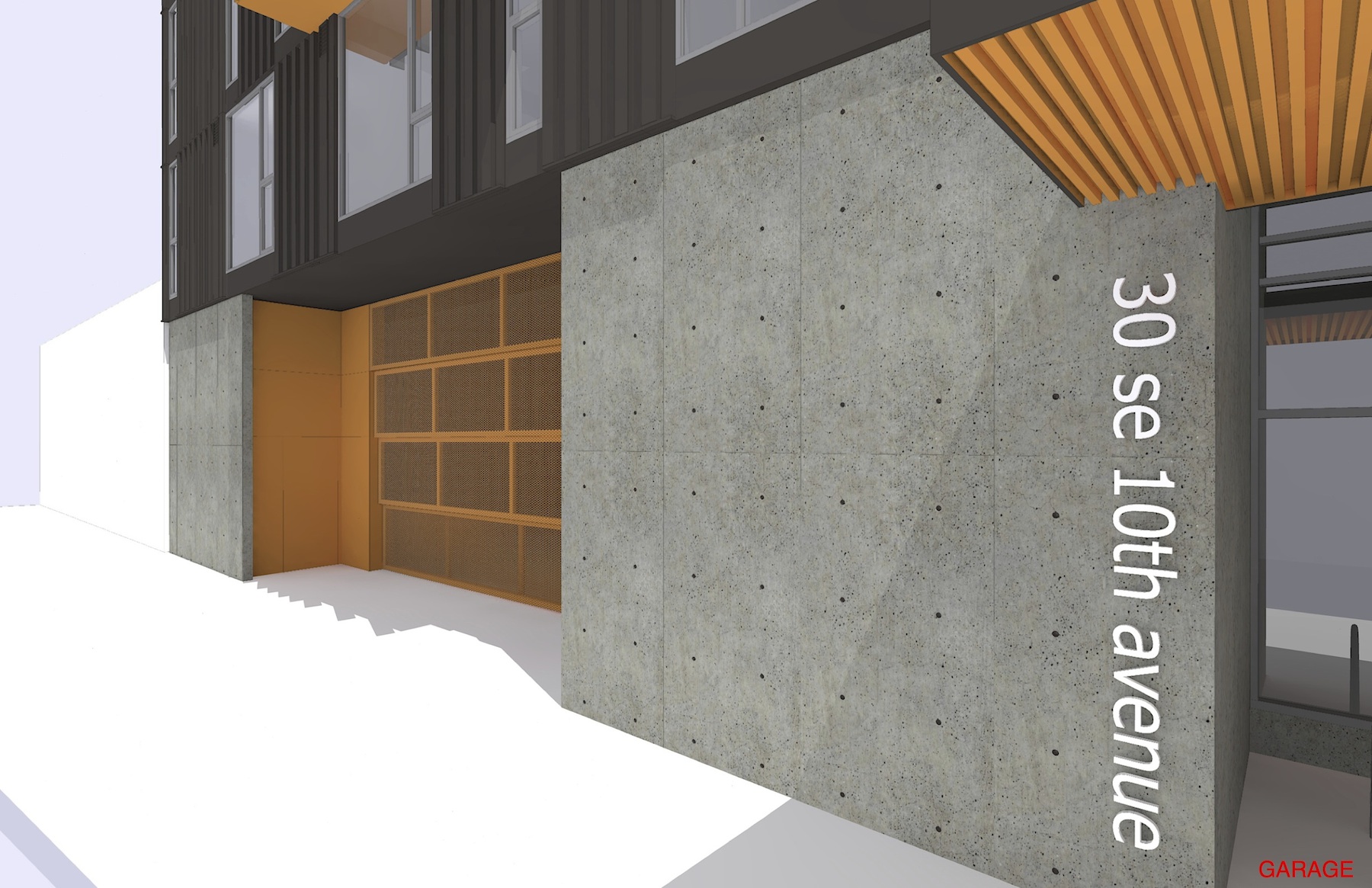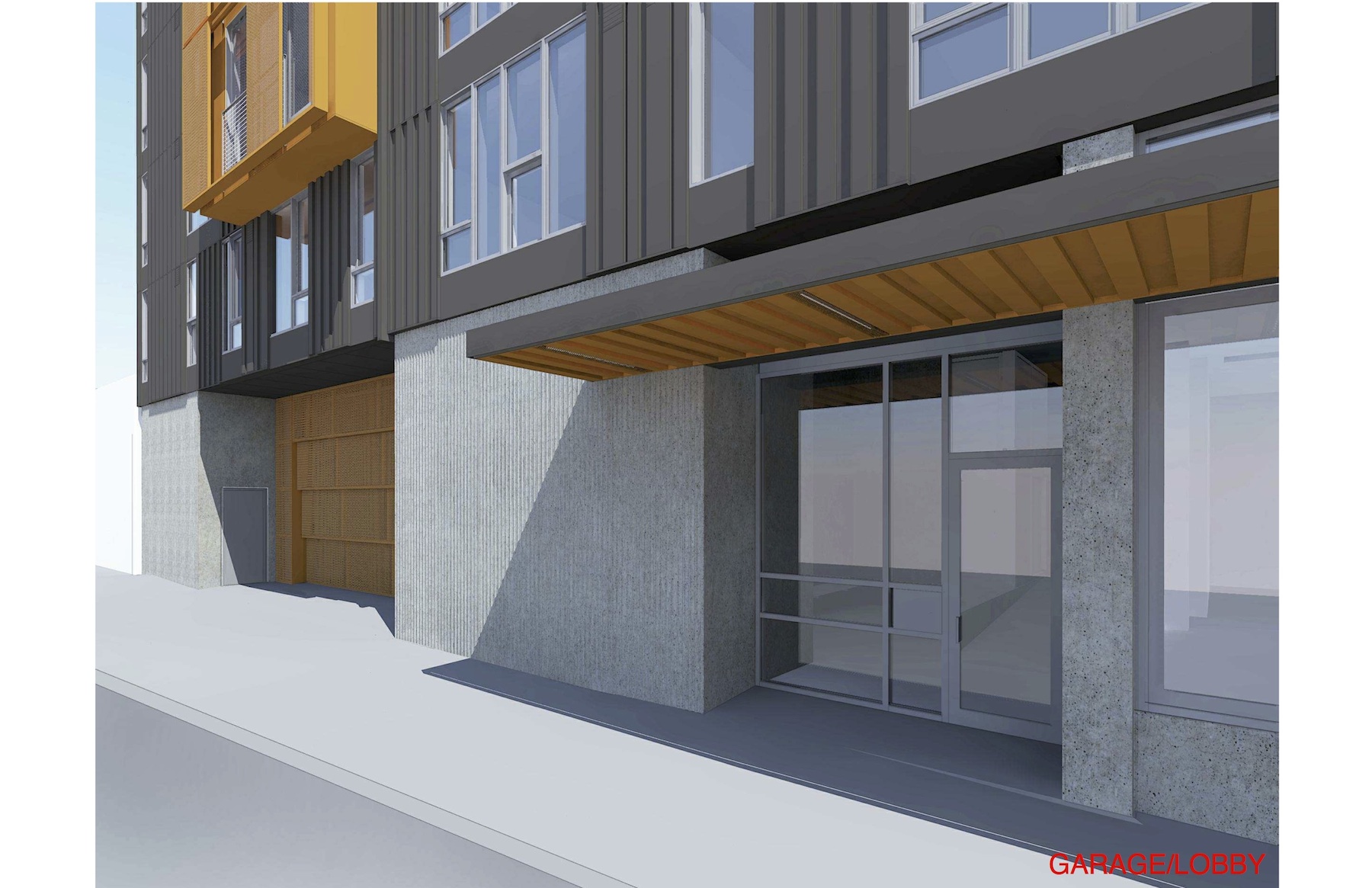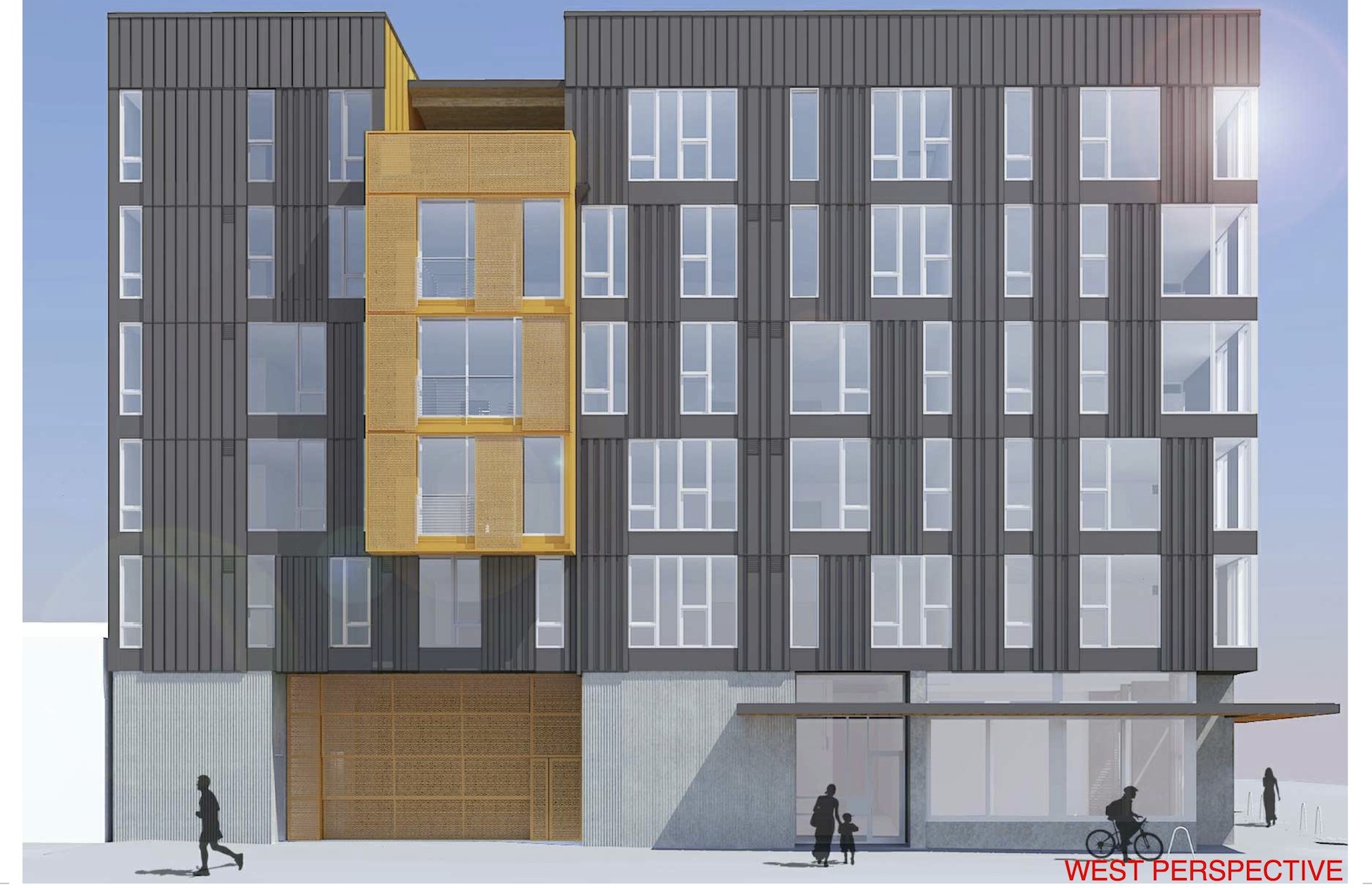 Despite its location in the Central City, the Design Commission Final Findings and Decision [PDF] notes that the building will be one of the tallest buildings in the immediate vicinity. The area has not traditionally been a popular location for housing, and is dominated by utilitarian low-rise buildings. The west facing outdoor area on the 6th floor will therefore have almost unimpeded views to the river, downtown, and the west hills.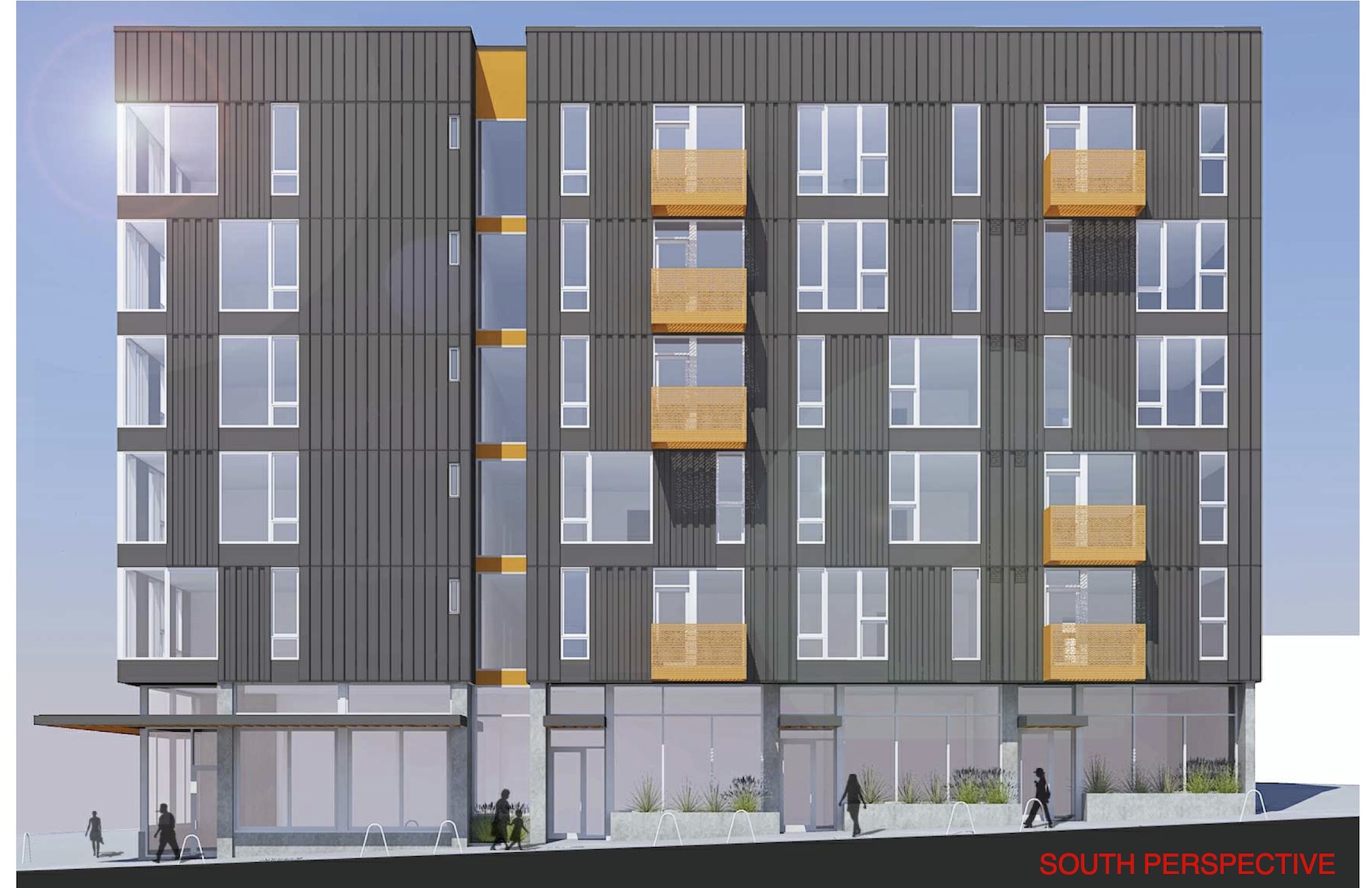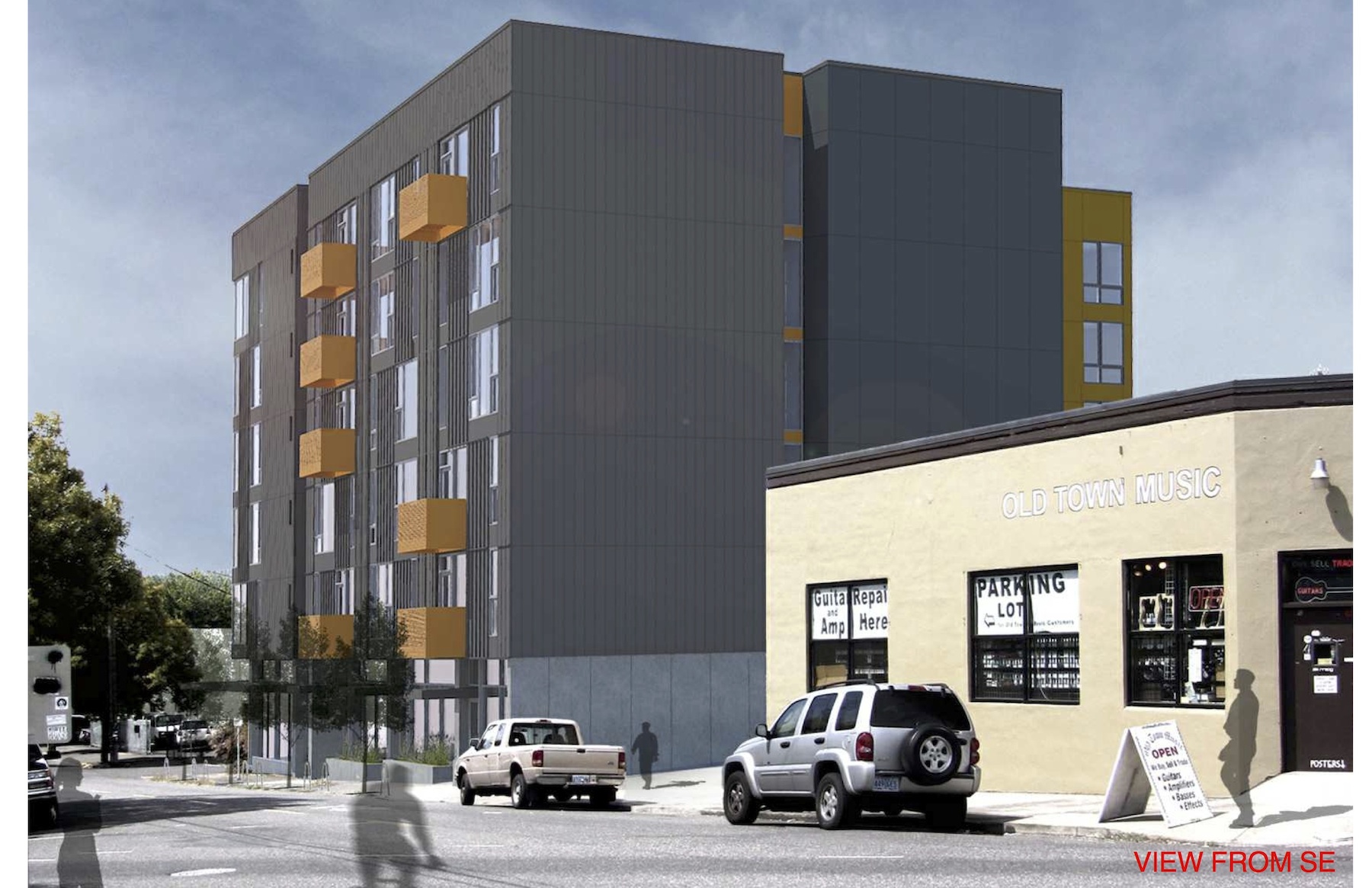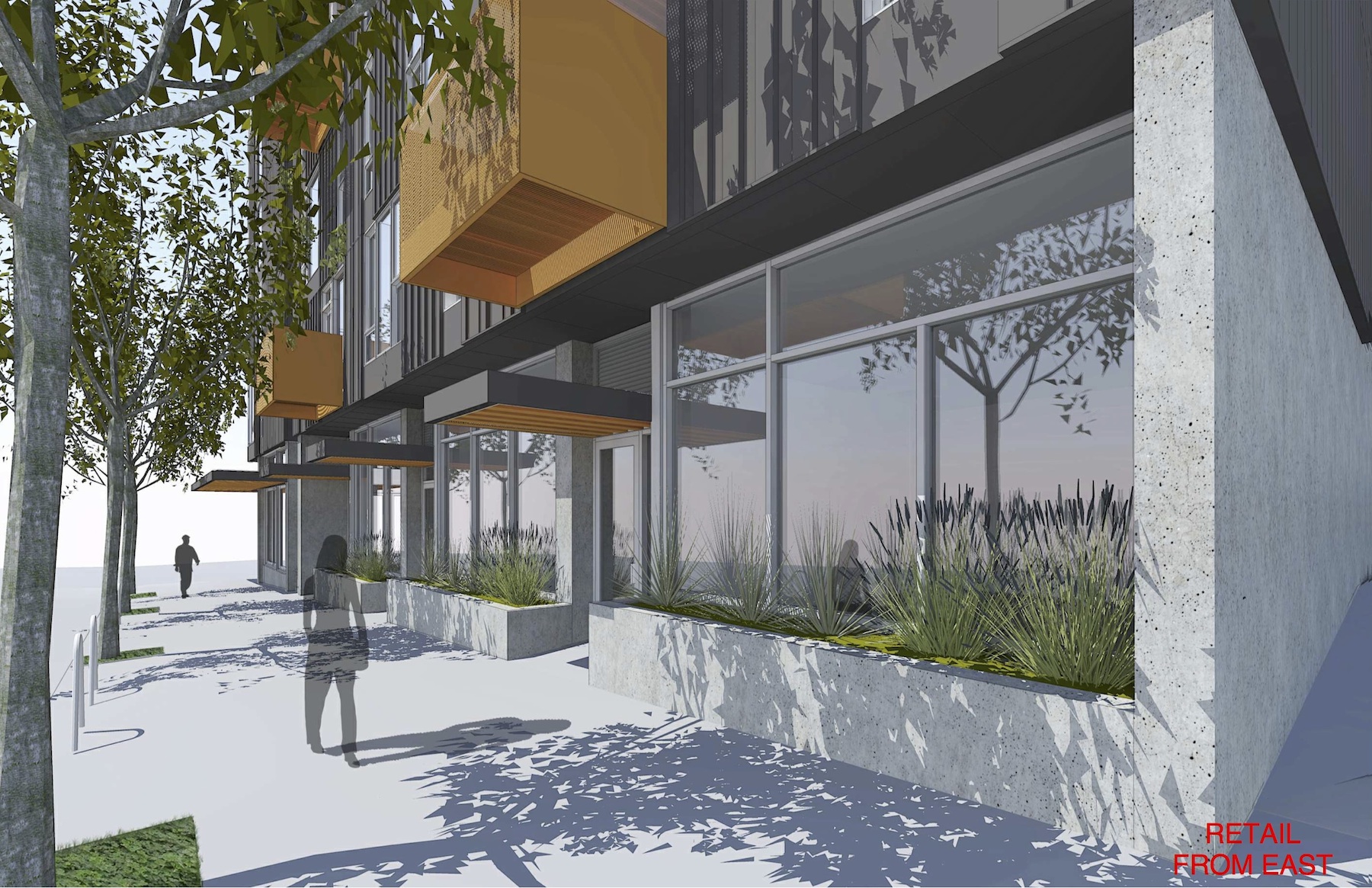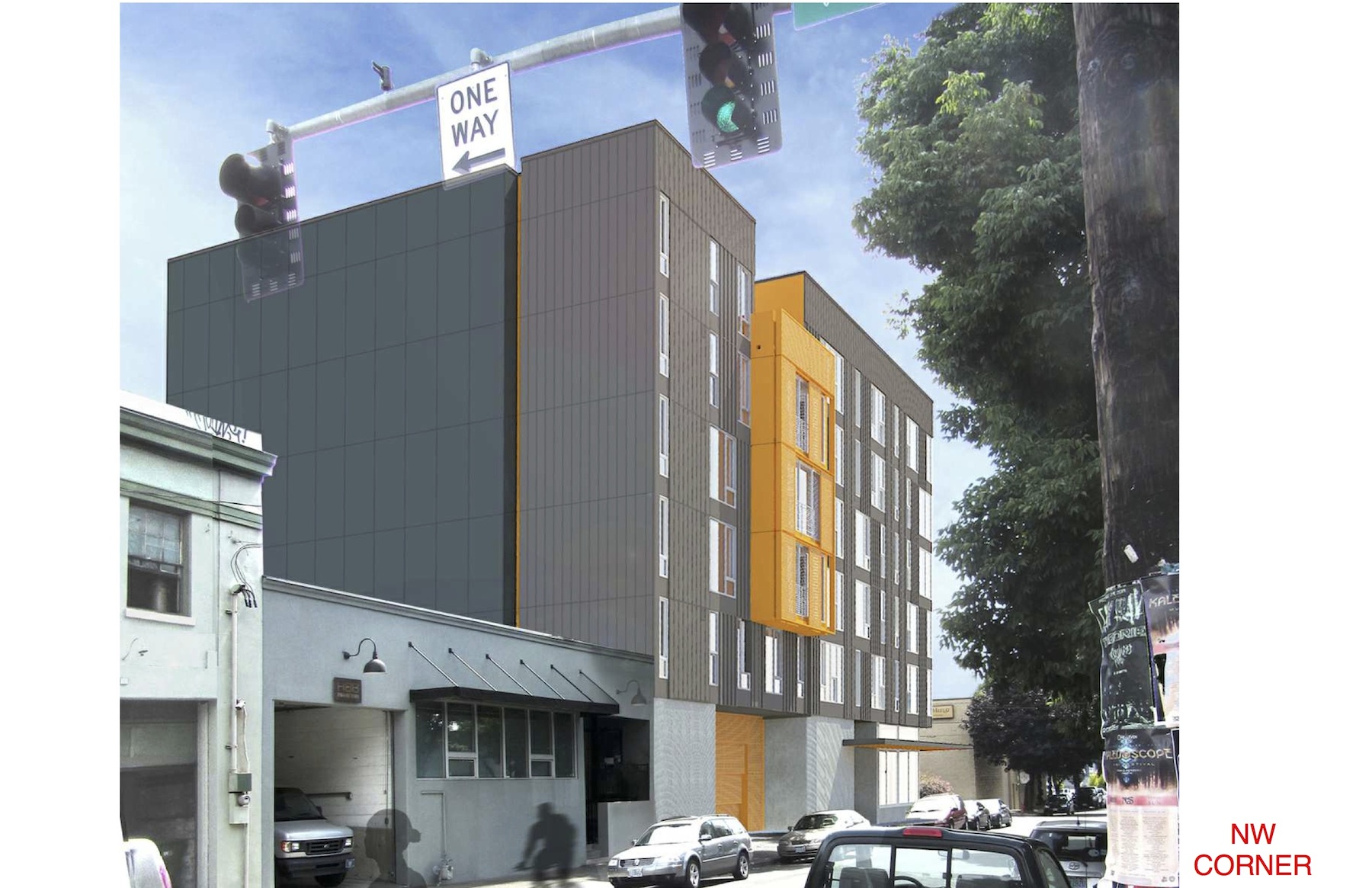 Existing Conditions
The site was previously occupied by a single story warehouse, seen here in April 2014.
Plans and Sections
The project is scheduled for completion in spring of 2015.