SERA Architects and developer Mortenson have received initial Design Advice for the 12th & Market Apartments. The proposed 10-story building would have 114 residential units, aimed at students. No off street car parking is proposed. 171 long term bike parking spaces would be provided in a ground floor bike storage room. A rooftop terrace and common room for the use of the residents would be at the south-west corner of the building.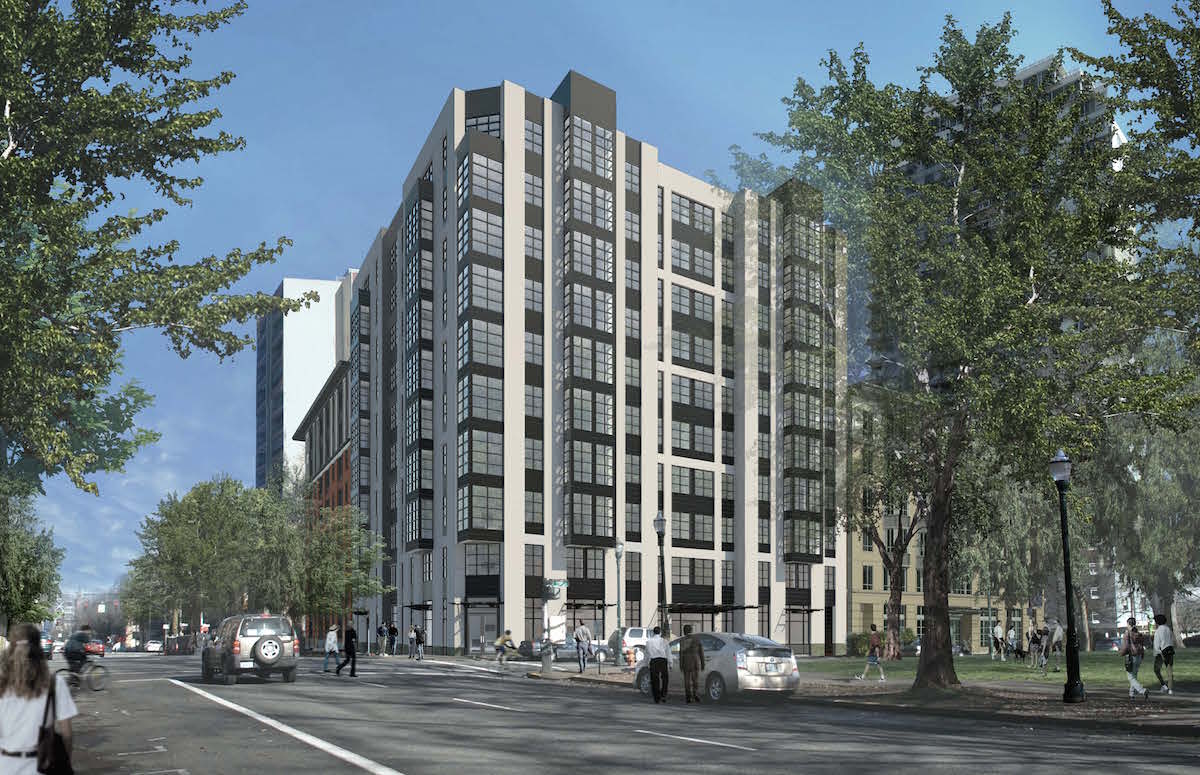 The quarter block site at SW 1133 SW Market is currently occupied by a low rise office building, built in 1953. The site is immediately to the south of the under construction 12th & Clay Apartments, also designed by SERA. A third SERA building on the same block, the Market St Apartments, is currently under review for building permit.
The primary materials proposed are white stucco, metal panel, black vinyl windows, white fiber cement panels, glass canopies, and an aluminum storefront system.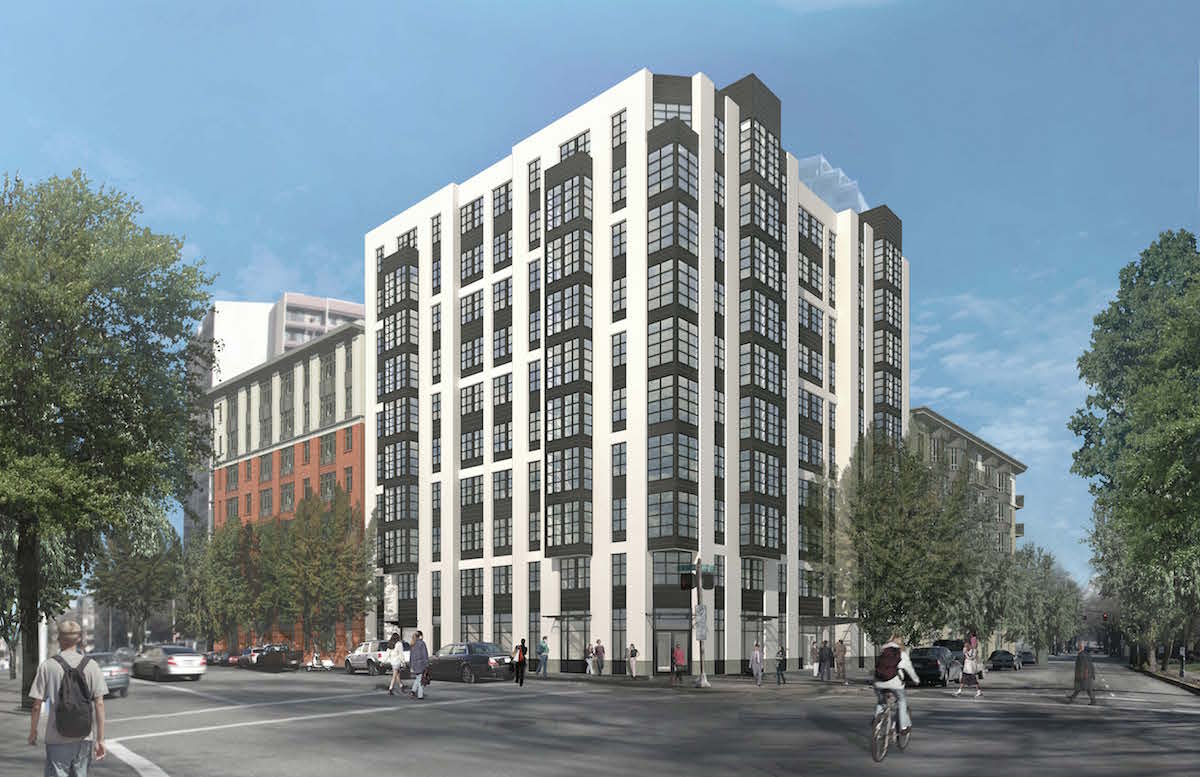 Plans and Elevations