The Historic Landmarks Commission has approved the Pearl Building East, a new 7 story quarter block office building by Mackenzie. The building will reach a height of 96′-0″, as measured from the top of the loading dock that will front onto NW 13th Ave. At the ground level the building will include two retail spaces, totaling 3,600 sq ft of leasable area. The project includes three level of below grade parking, some of which is provided to replace existing parking.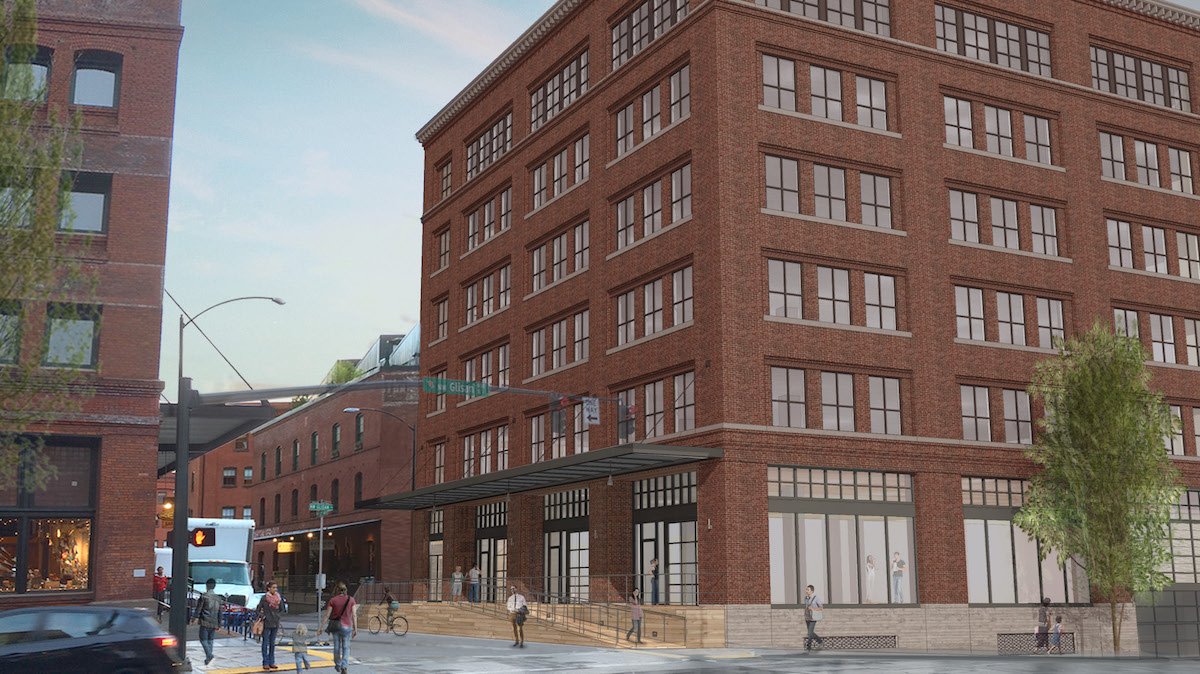 The proposed building is located in the Thirteenth Avenue Historic District in the Pearl, on a site currently used for surface parking. The boundaries of the district are tightly drawn around a collection of late 19th and early 20th century multistory warehouse buildings, and as such has very few parcels suitable for redevelopment. While a large number of buildings in the district have been converted to new uses in recent decades, the Pearl Building East would be the first new building since the district was added to the National Register of Historic Places.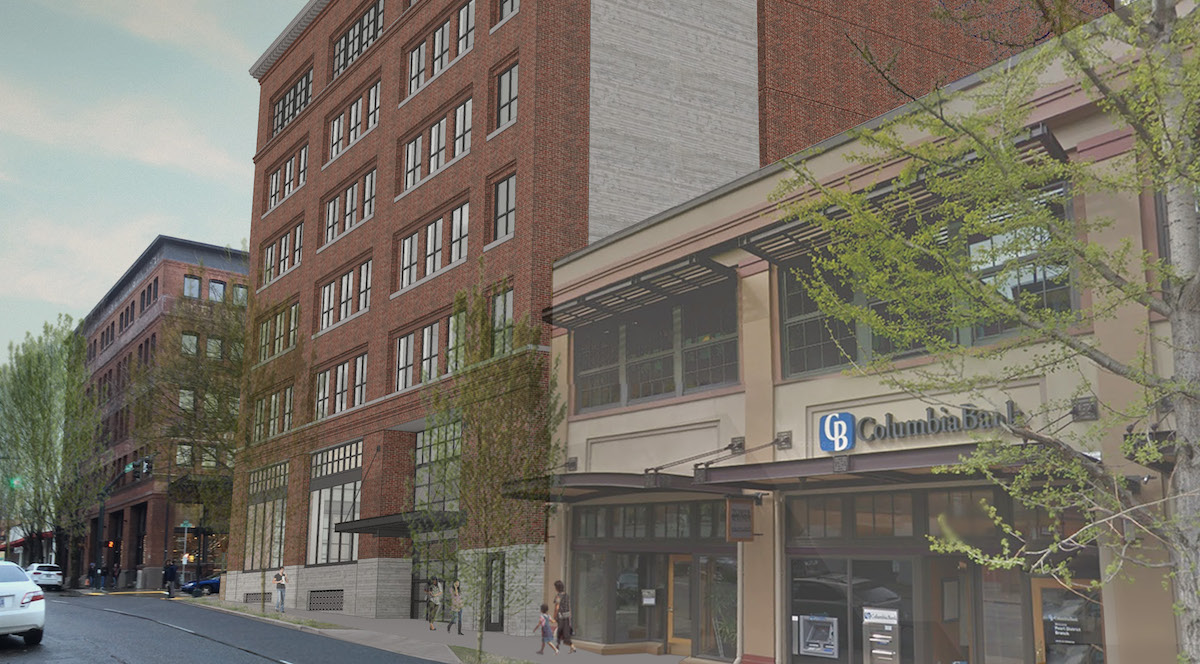 The primary material proposed for the building would be red brick, on the NW 13th and Glisan elevations. At the property line walls, on the interior of the block, a larger module structural brick will be used. If an agreement over a no-build easement can be reached with the owners of the adjacent Modern Confectionery Lofts windows will be added to the north elevation.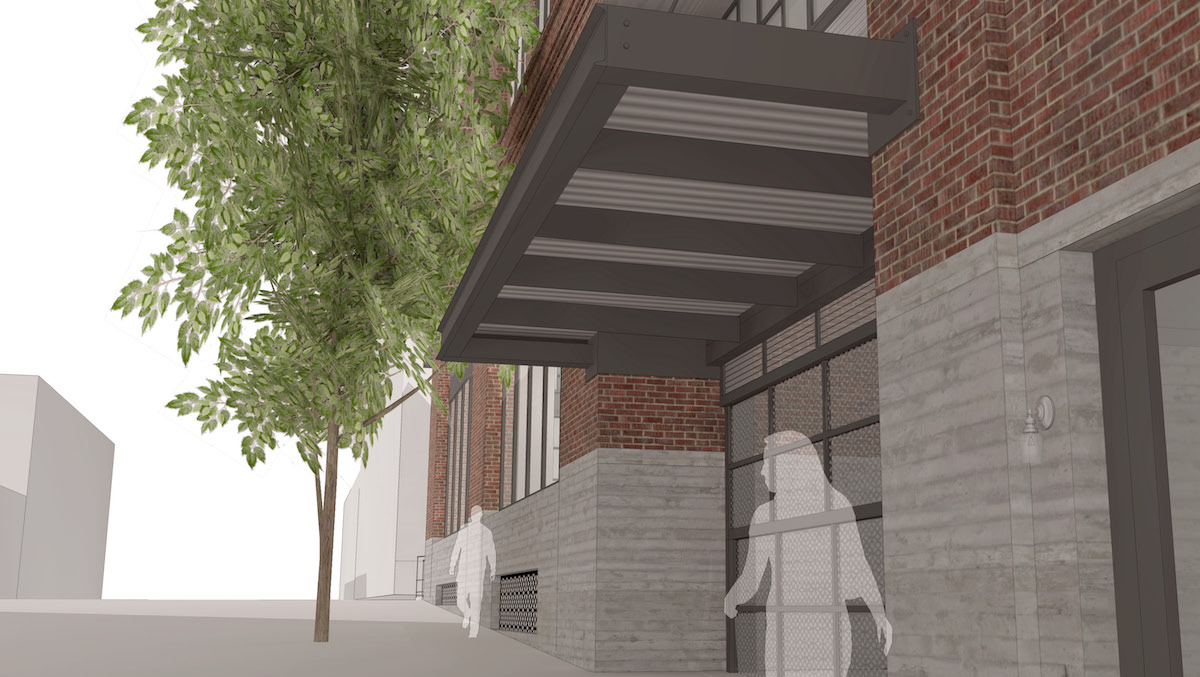 In keeping with the River District Right of Way Standards the building will have a wooden, ADA accessible, raised dock facing NW 13th Ave, rather than traditional sidewalks.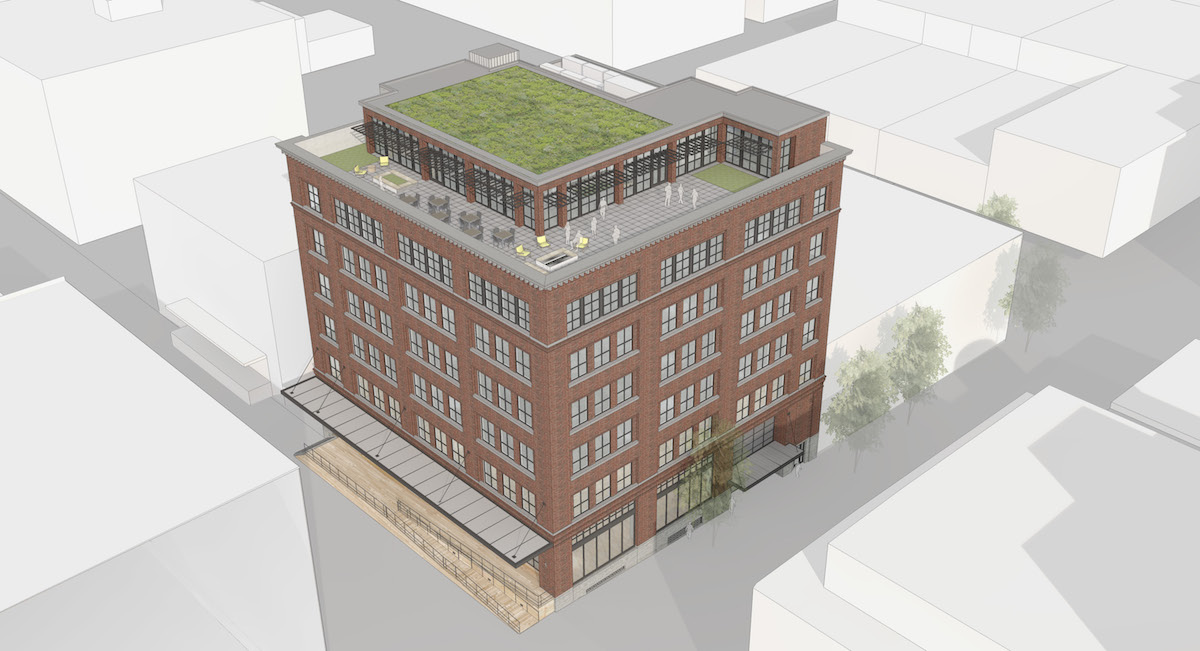 The 7th level of office space will be set back from the corner to create a penthouse expression, lowering the apparent height of the building on 13th Ave. The penthouse would open out onto a roof terrace for the use of the office tenants.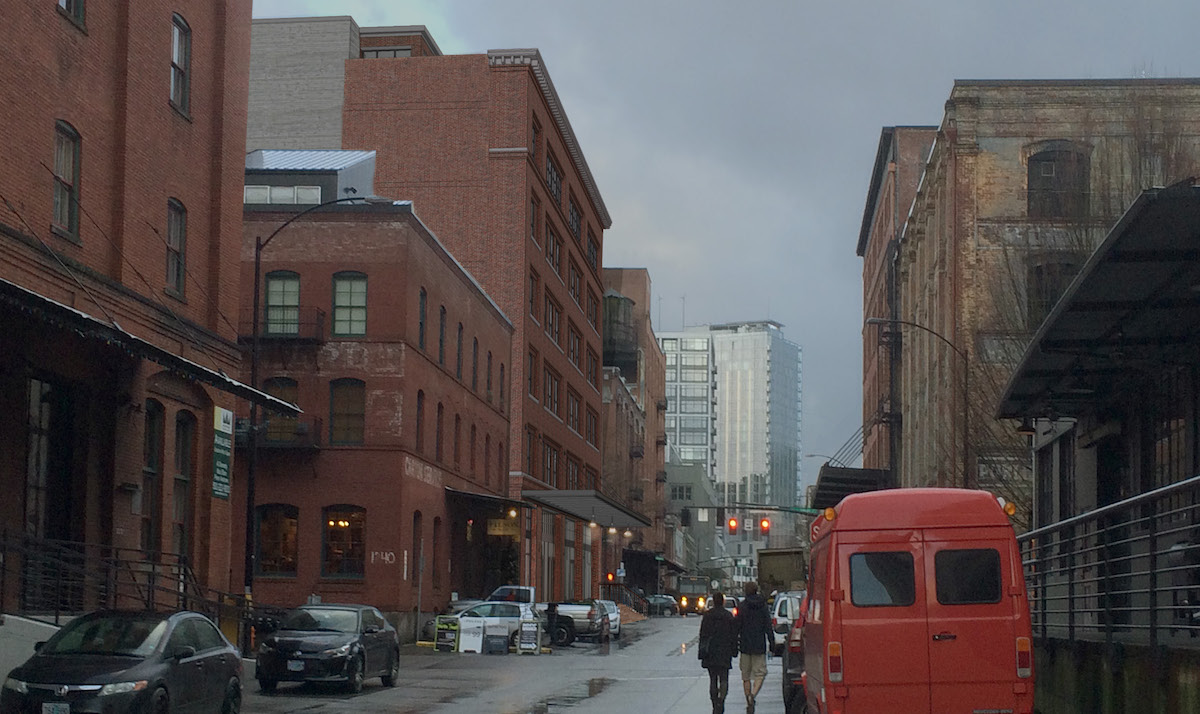 The project went before the Historic Landmarks Commission four times in total: for Design Advice in March 2016; and for Design Review hearings; and for Design Review hearings in December 2016, February 2017 and March 2017. At the project's final hearing the Landmarks Commission unanimously voted to adopt the Staff Report and approve the project. In the conclusion to the staff report it was found that the project "demonstrates many of the key character-defining features" of the district:
The proposed building generally fits within the NW 13th Historic District Design Guidelines and the Central City Fundamental Design Guidelines. It demonstrates many of the key character-defining features of the historic district including tri-partite design, red brick and a gesture to the district's iconic loading docks.
Building permits will need to be obtained before construction on the Pearl Building East can begin.
Drawings