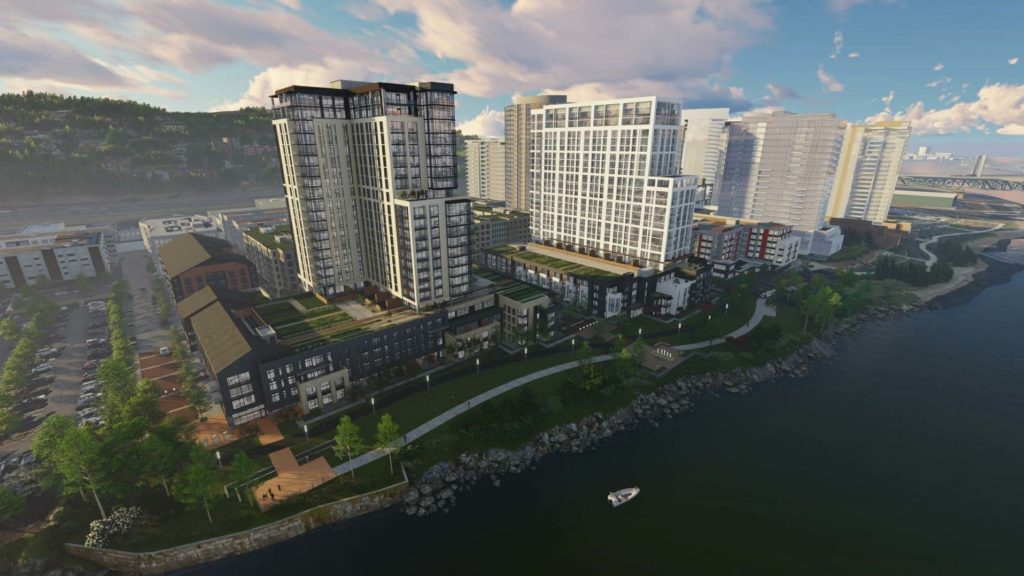 The proposed location for valet parking at the Hyatt Place and Allison Residences could interfere with the long-awaited Flanders Bikeway, writes Willamette Week.
Work still remains* before the Willamette Blocks proposal in South Waterfront can be approved, writes the Daily Journal of Commerce.
In a sizzling real estate market, city-owned storefronts have stood vacant for nearly two years at Lents Commons, reports Willamette Week.
Portland City Council voted unanimously last week to add exemptions to the Portland Clean Energy Fund, reports the Portland Business Journal. Businesses such as general contractors will no longer be classified as retailers, subject to the voter-approved gross receipts tax.
The Oregonian looked at who paid $6.9 million for a penthouse at the Cosmopolitan on the Park.