Vallaster Corl Architects and Urban Assets Advisors have returned in front of the Historic Landmarks Commission with revised designs for the Grand Belmont. As proposed at the second Design Advice hearing the project would be one floor shorter than in its previous iteration, and would reach a height of 146′. The project continues to consist of one floor of ground level retails, two floors of parking above, and residential apartments at the upper floors. A rooftop deck and clubroom are proposed for the top floor.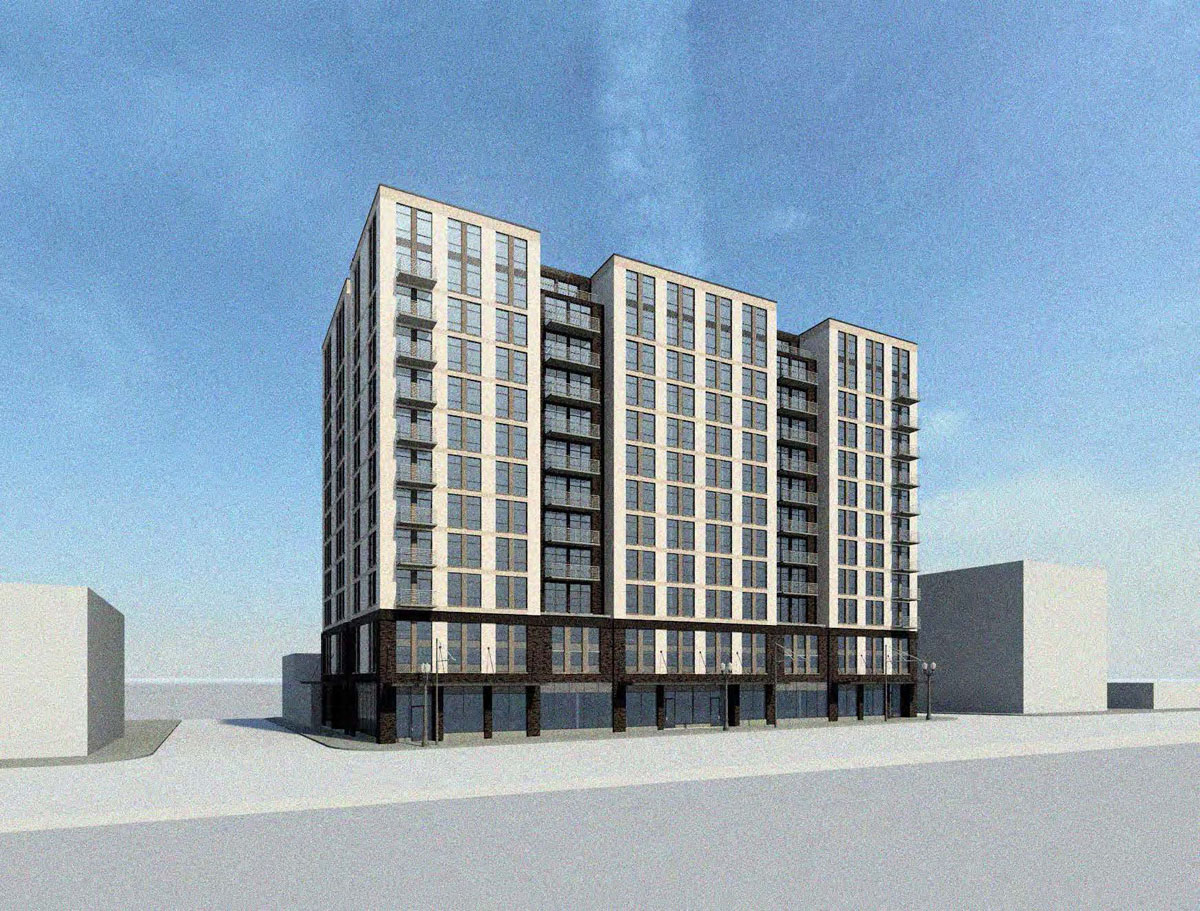 The site for the project is at 514 SE Belmont St, and is currently used as surface parking. A Dutch Brothers coffee stand is located at the corner of the lot. Because the project is located in the East Portland Grand Avenue Historic District the building design is reviewed by the Historic Landmarks Commission, instead of the Design Commission. The historic district is located at the core of the once separate city of East Portland. The lone high rise building in the district is the 175′ tall Weatherly Building, which was completed one year before the start of the Great Depression.
Responding to feedback given at the first Design Advice hearing, the project has become much less contemporary in its architectural expression. The fenestration is more regular and suggestive of a traditional load bearing masonry building. Balconies are attached rather than recessed into the building. The parti of a floating tower above a base has been eliminated, and the base and tower are now more integrated.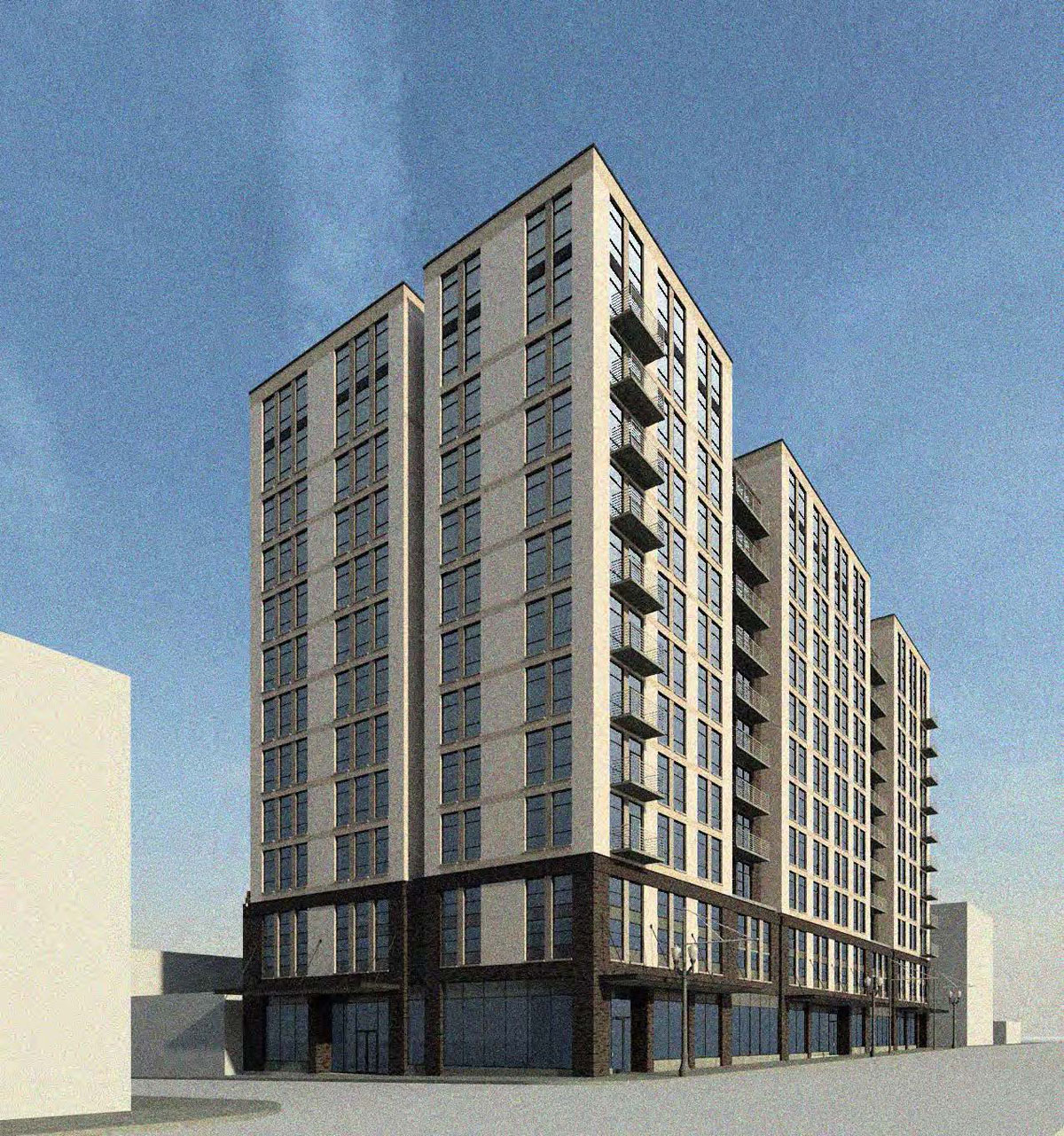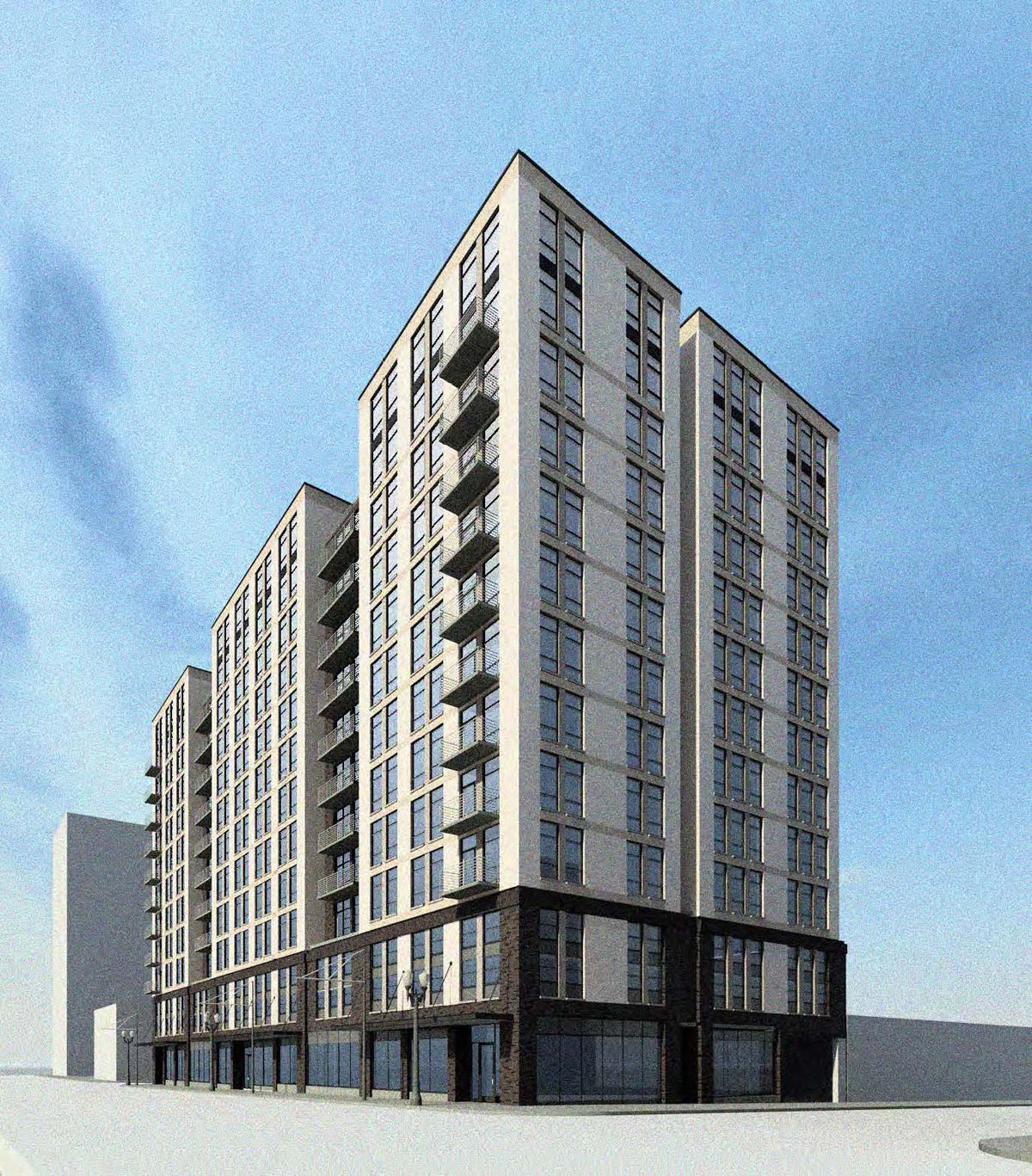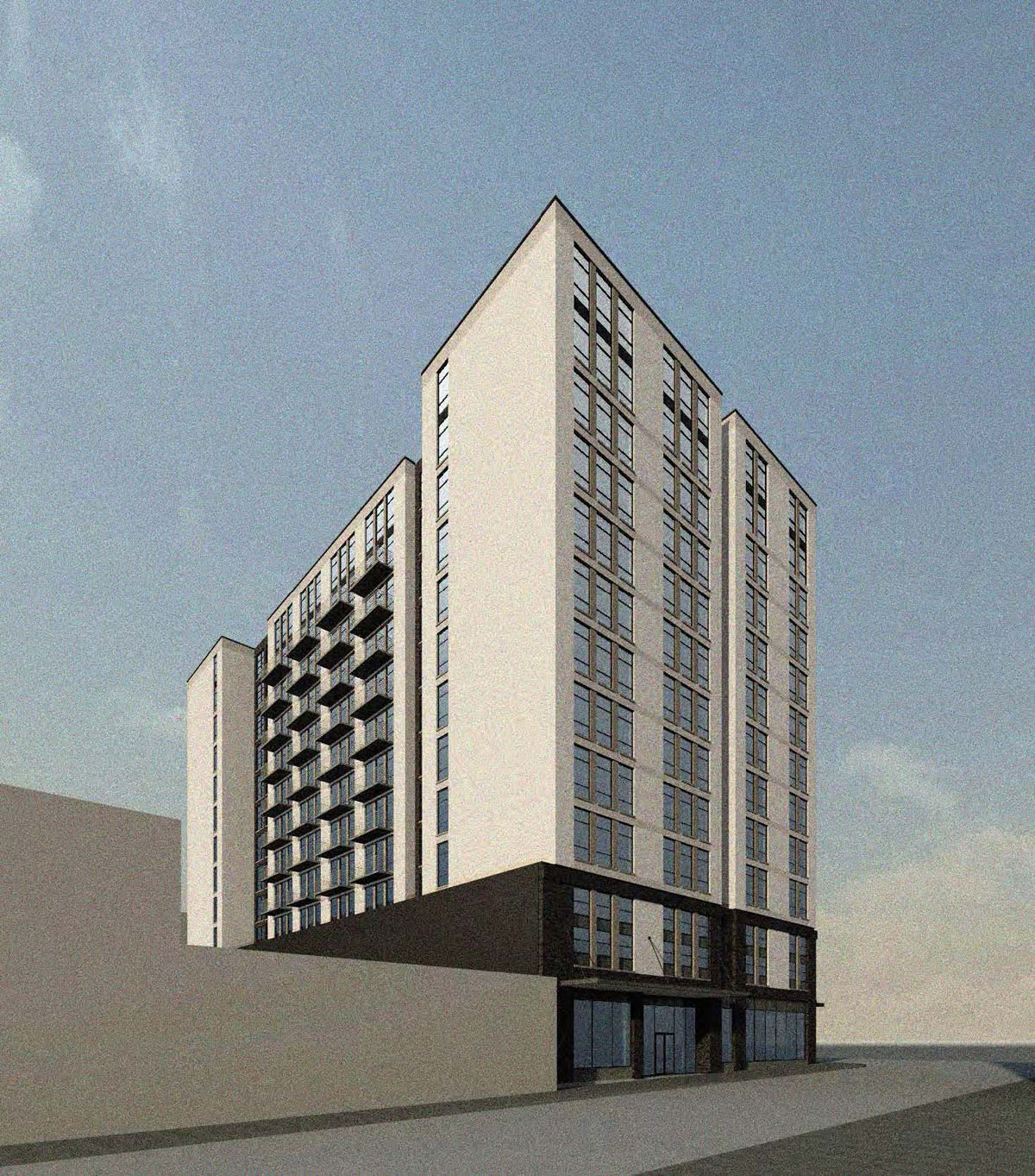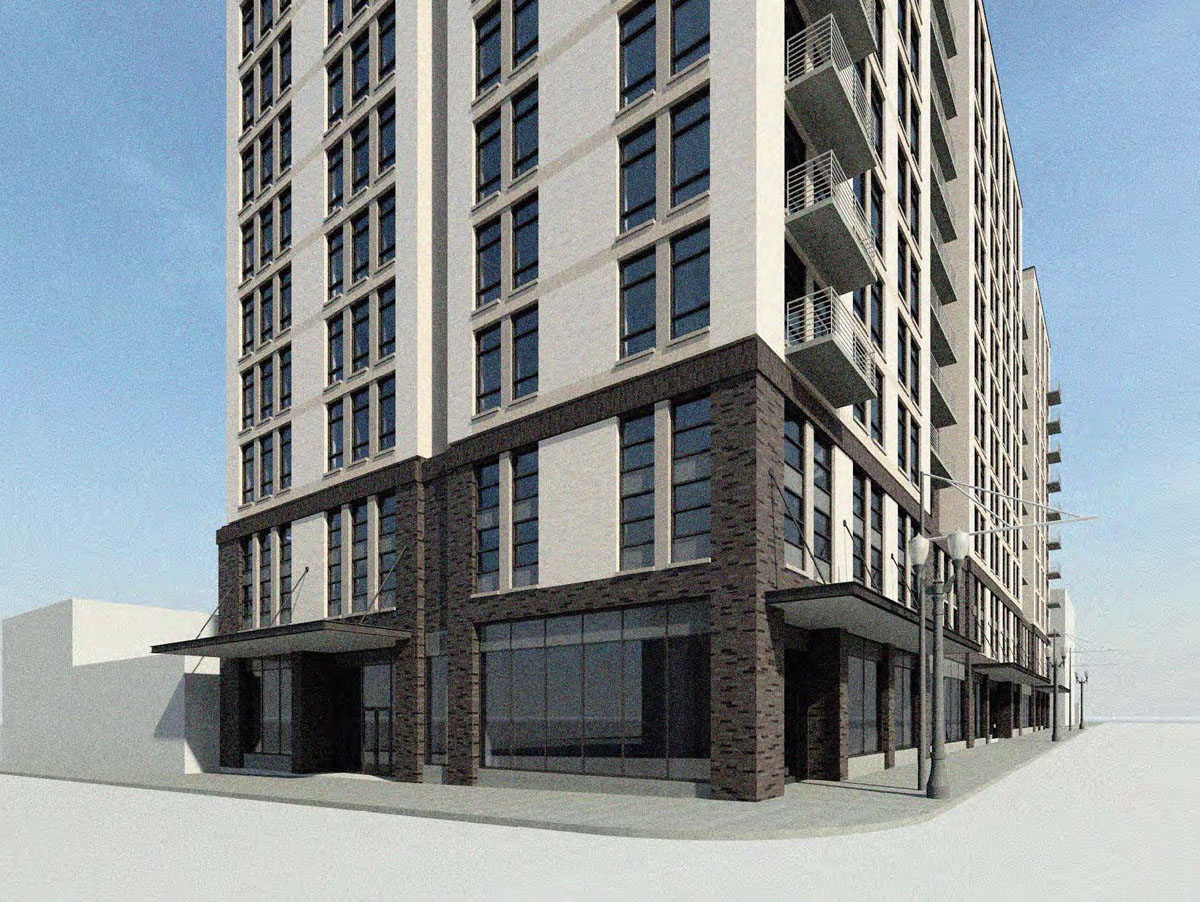 In response to concerns about the material palette originally proposed, two options were presented: a scheme that primarily uses a tan brick with a darker base; and a red brick, also with a darker base.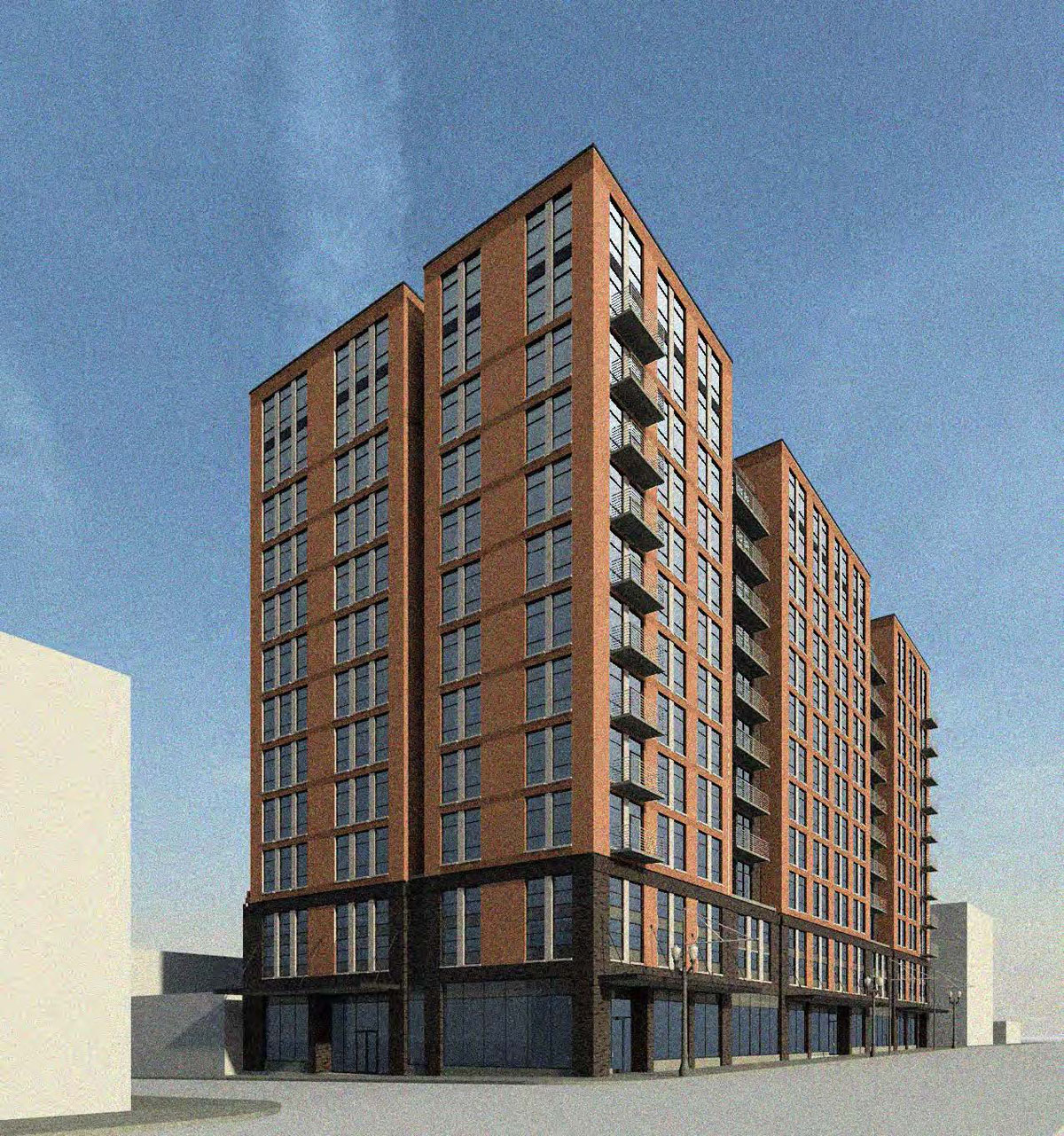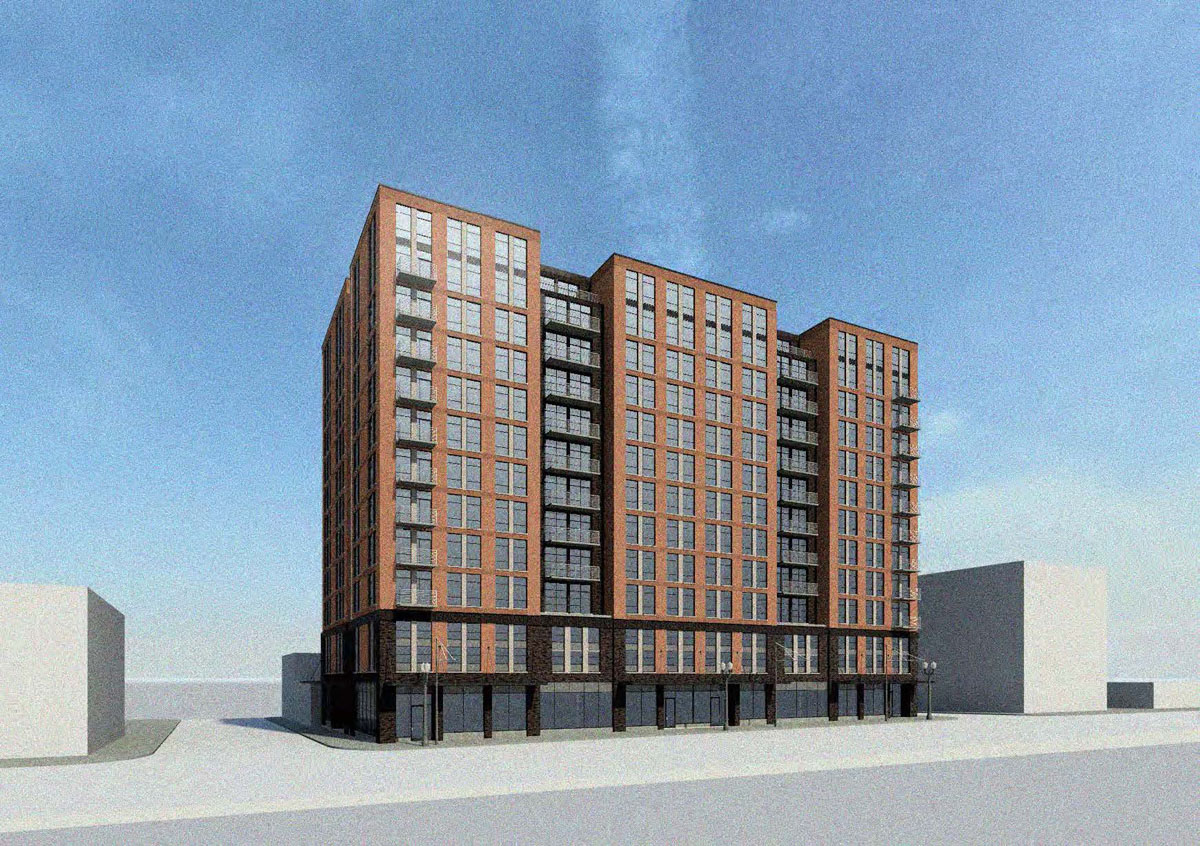 At the advisory hearing held on September 28th the Historic Landmarks Commission generally welcomed the changes made to the architectural expression of the project. Of the two color schems presented there was a preference expressed for the lighter option. Height however continued to be a significant point of discussion, with 5 out of 6 Commissioners present strongly opposed to height as shown. Having consulted with the City Attorney, the applicants questioned whether the Historic Landmarks Commission has the authority to reduce the allowable height on the site. The Zoning Code allows up to 200′ of base height on the site, and up to 275′ with bonuses. Members of the Commission countered that they are responsible for reviewing the project against a set of Design Guidelines, which call for "compatibility" with district, amongst other standards.
The project will be required to go through a Type III Historic Resource Review prior to the issuance of any building permits. Should the Grand Belmont ultimately be rejected by the Historic Landmarks Commission due to its height, the applicants have the option to appeal the decision to the City Council.
Plans, Elevations and Sections