Vallaster Corl Architects have gone before the Historic Landmarks Commission with designs for the Grand Belmont, a 14 story residential tower planned for the Central Eastside. The project by Urban Assets Advisors would include 193 residential units on floors 4-14, with 7,000 sq ft of retail space facing Grand Avenue at the first floor. Floors 2 and 3 would be used for parking, located above grade due to the high water table in the area. A rooftop deck and clubroom are proposed for the top floor.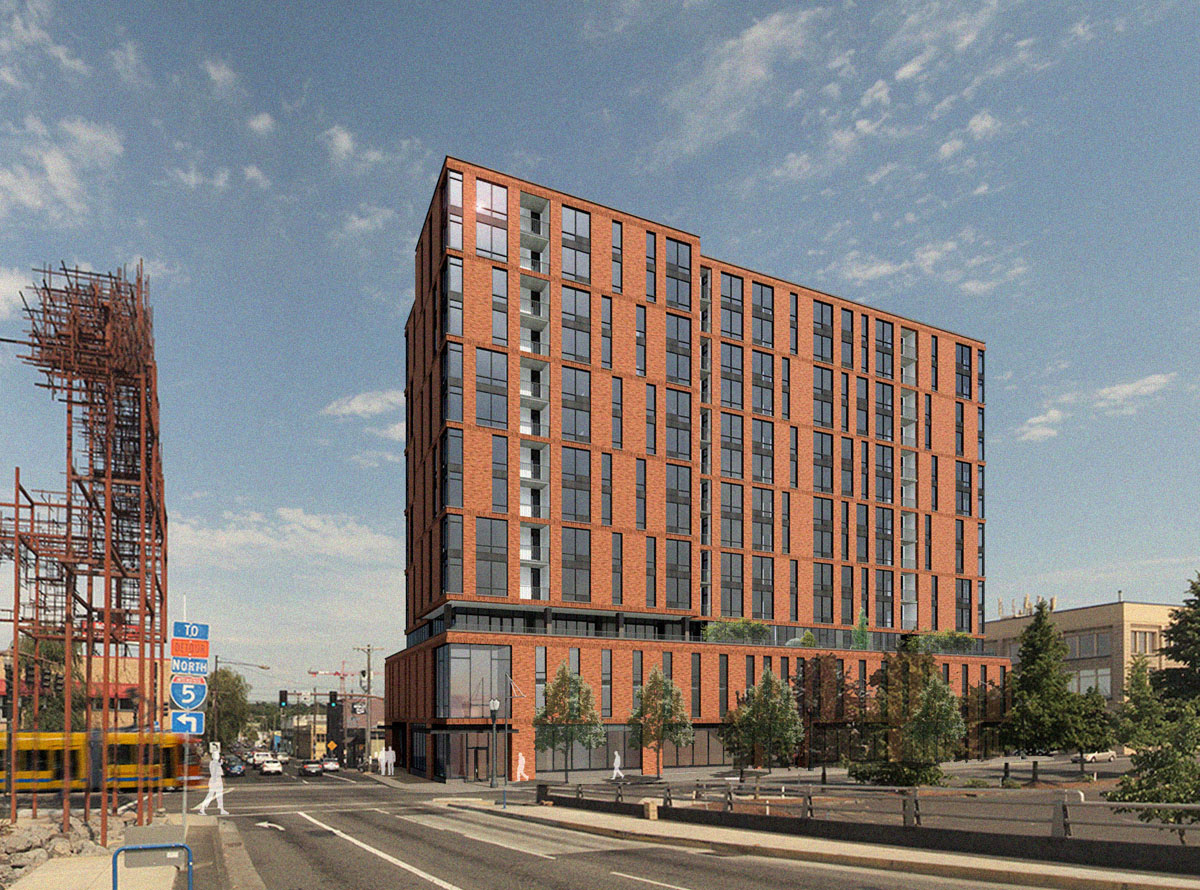 The site for the project is at 514 SE Belmont St, and is currently used as surface parking. A Dutch Brothers coffee stand is located at the corner of the lot. Because the project is located in the East Portland Grand Avenue Historic District the building design is reviewed by the Historic Landmarks Commission, instead of the Design Commission. The historic district is located at the core of the once separate city of East Portland. The lone high rise building in the district is the 175′ tall Weatherly Building, which was completed one year before the start of the Great Depression.
The primary cladding material proposed for the building is brick, a material widely used in the Central Eastside at buildings such as the Towne Storage building, the John Deere Plow Company Building and the Neustader Building, currently occupied by Rejuvenation. Secondary materials would include fiberglass windows, precast concrete sills and metal paneling.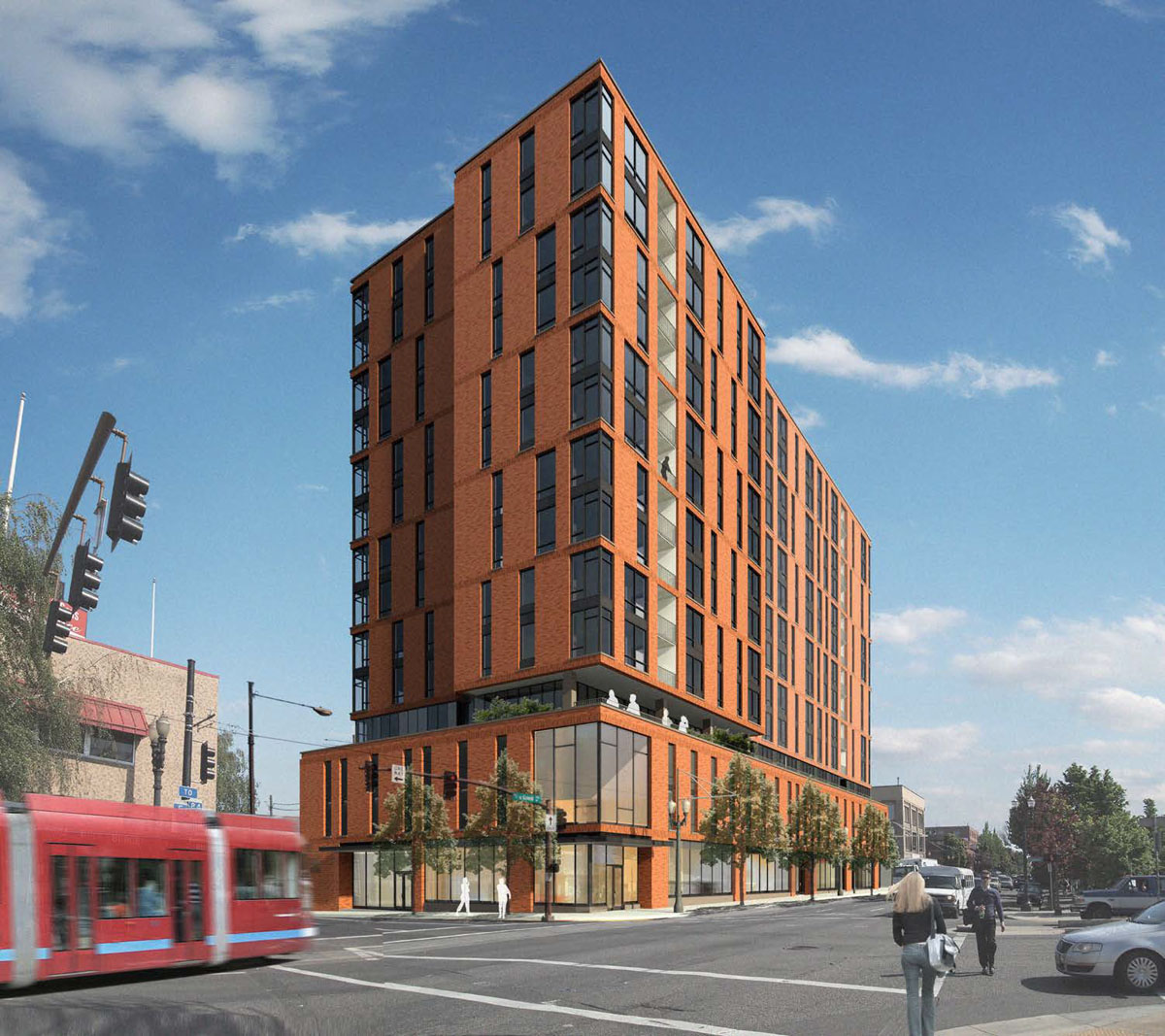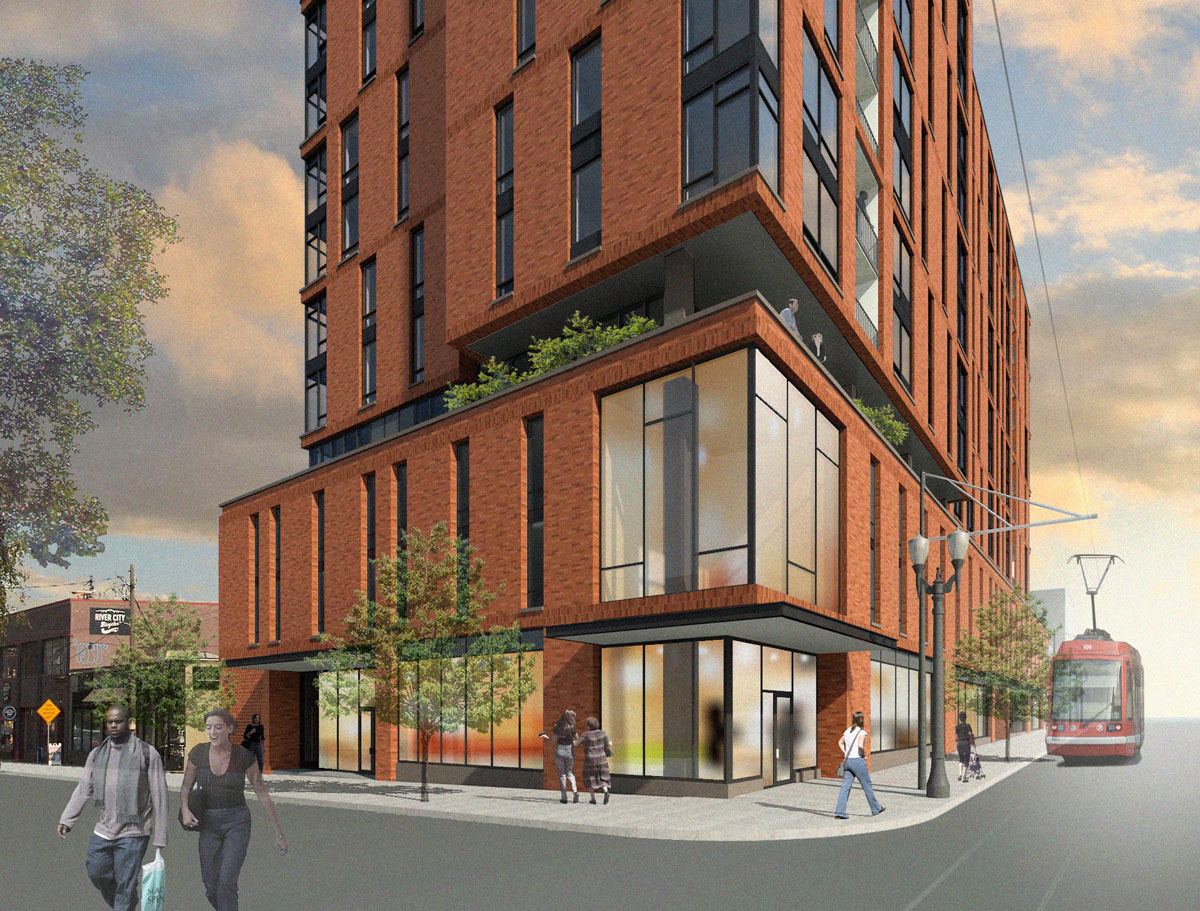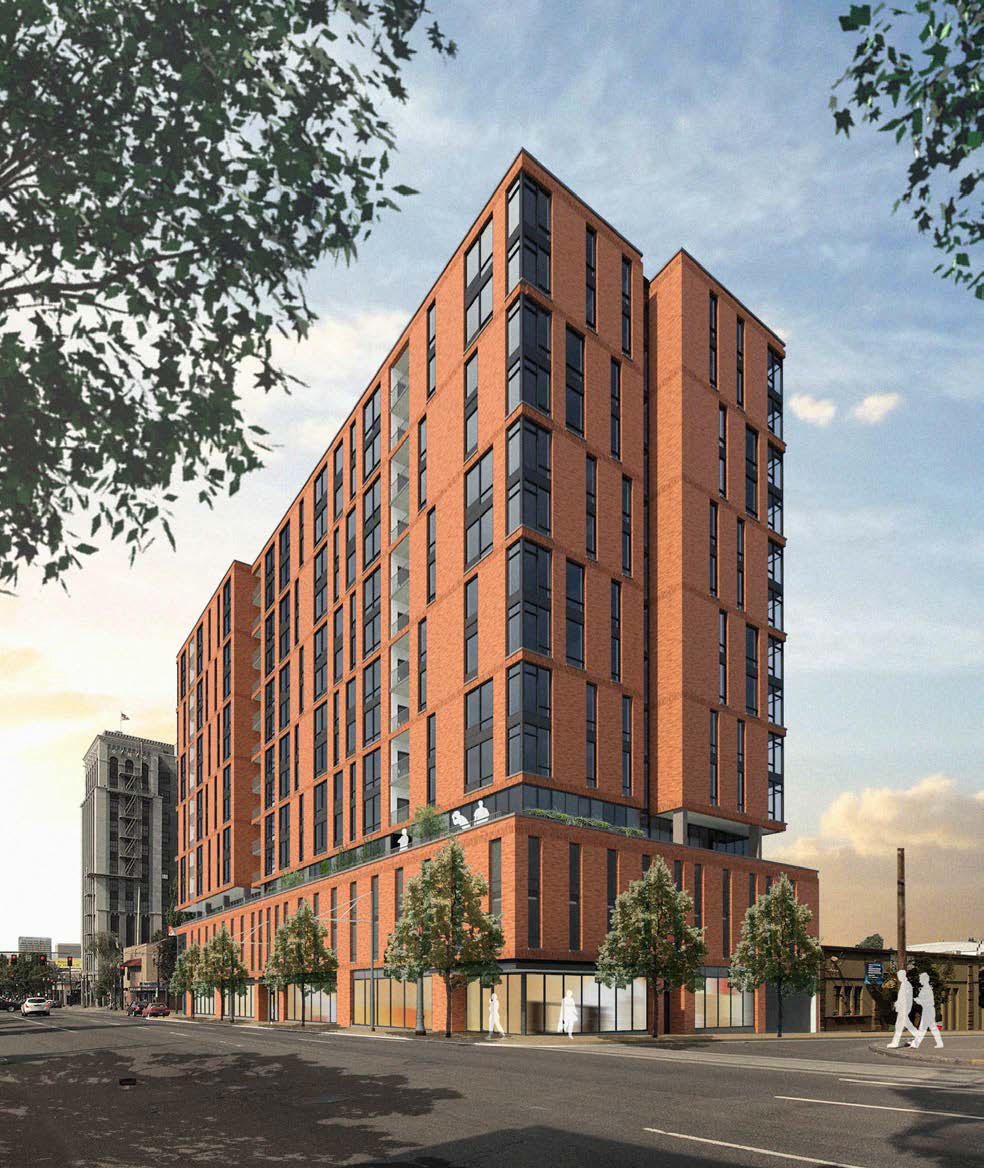 A memo [PDF] to the Historic Landmarks Commission, published before the advisory hearing, outlined potential areas for discussion. These included the compatibility with the district, the above grade parking and the potential need for a modification to the ground floor window standards. At the hearing the Commission expressed major concerns about the massing of the project. Despite the fact that the site is zoned for a 200′ building, the members of the Commission present were deeply uncomfortable with the idea of a 158′ tall building on the site. One Commissioner stated that her limit for height would be the belt course of the Weatherly Building; another Commissioner suggested that a building in the 6 story range might be more appropriate.
There was also strong concern about the contemporary facade expression. The applicant's presentation showed a number of precedents for contemporary buildings in historic districts, however one Commissioner stated that she did not like any of them. The local example of the Mercy Corps Global Headquarters was described as a "controversial" building, which would not be approved by the current Commission.
The applicants are tentatively scheduled to return on September 28th for a second Design Advice hearing. Prior to the issuance of any building permits the project will be required to go through a Type III Historic Resource Review, with public hearings before the Historic Landmarks Commission.
Plans and Elevations