SolTerra Systems have returned in front of the Design Commission with revised designs for the Woods, a proposed 6 story apartment building on N Williams Ave. The project would include 50 residential units, with 1,975 sq ft of retail at the ground floor. Parking for 13 vehicles and 60 bicycles is proposed.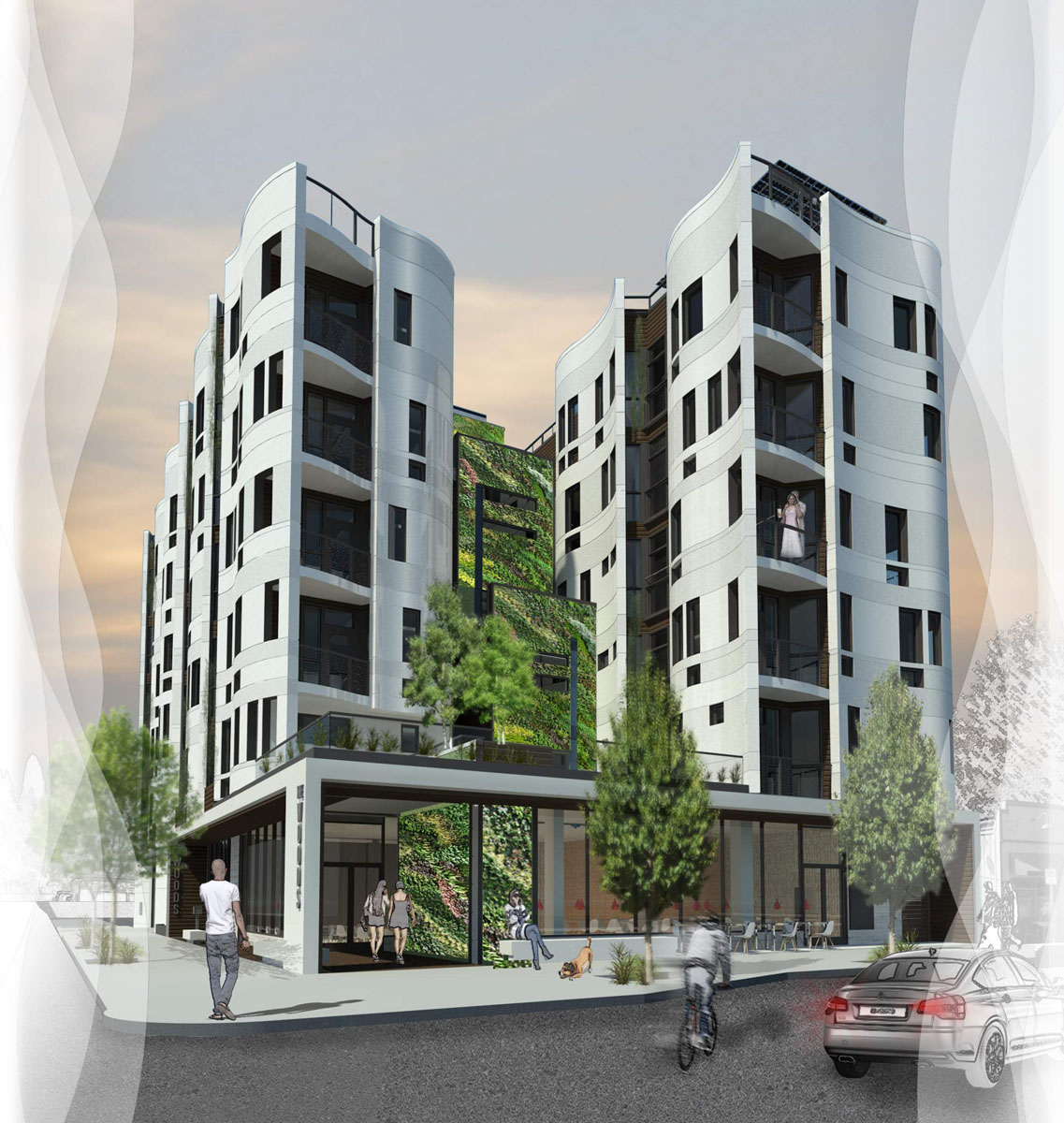 The project is proposed for a vacant site at the corner of N Williams Ave and N Fargo St. The Cook Street Lofts are currently under construction on the same block, and the Cook Street Apartments are under construction one block to the north.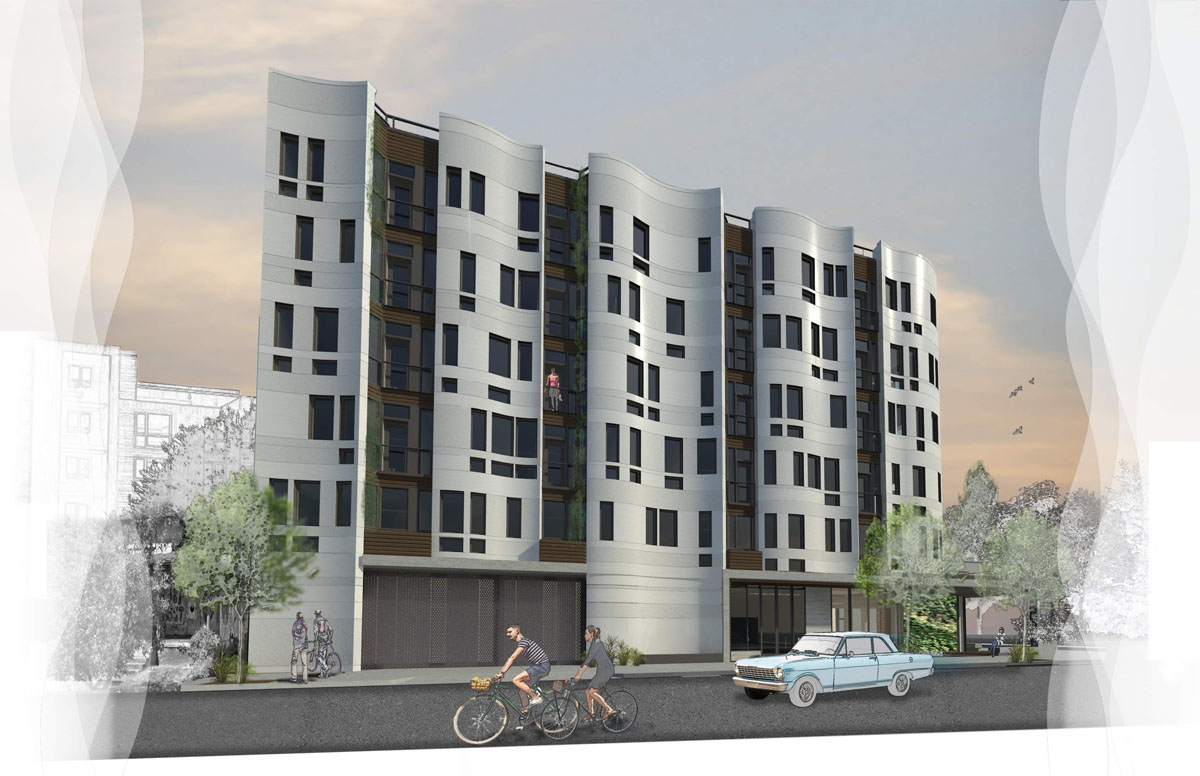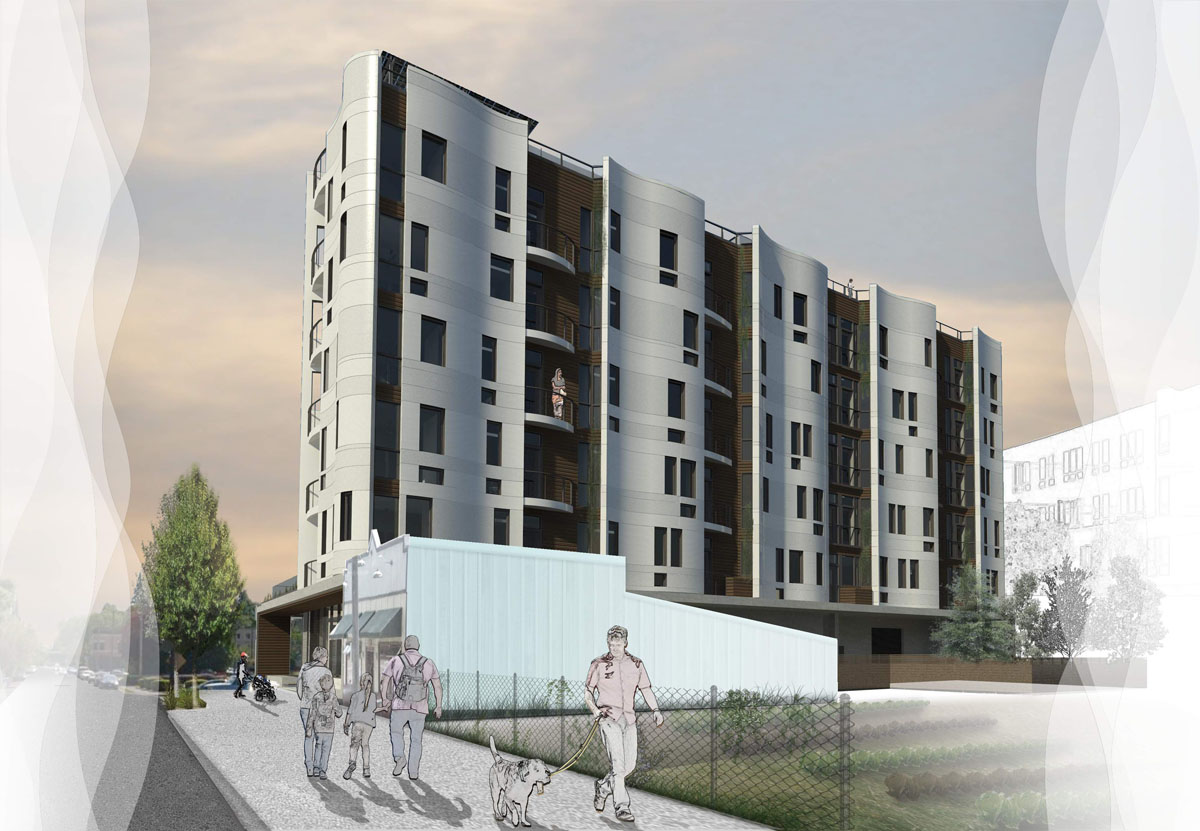 The building designed is intended to reconnect its residents to nature, with a "U" shaped plan inspired by Oneonta Gorge. A 5 story green wall will rise from a second story exterior courtyard, with an integrated waterfall cascading down from the roof. The roof terrace at the top of the building will include raised planters and an ecoroof.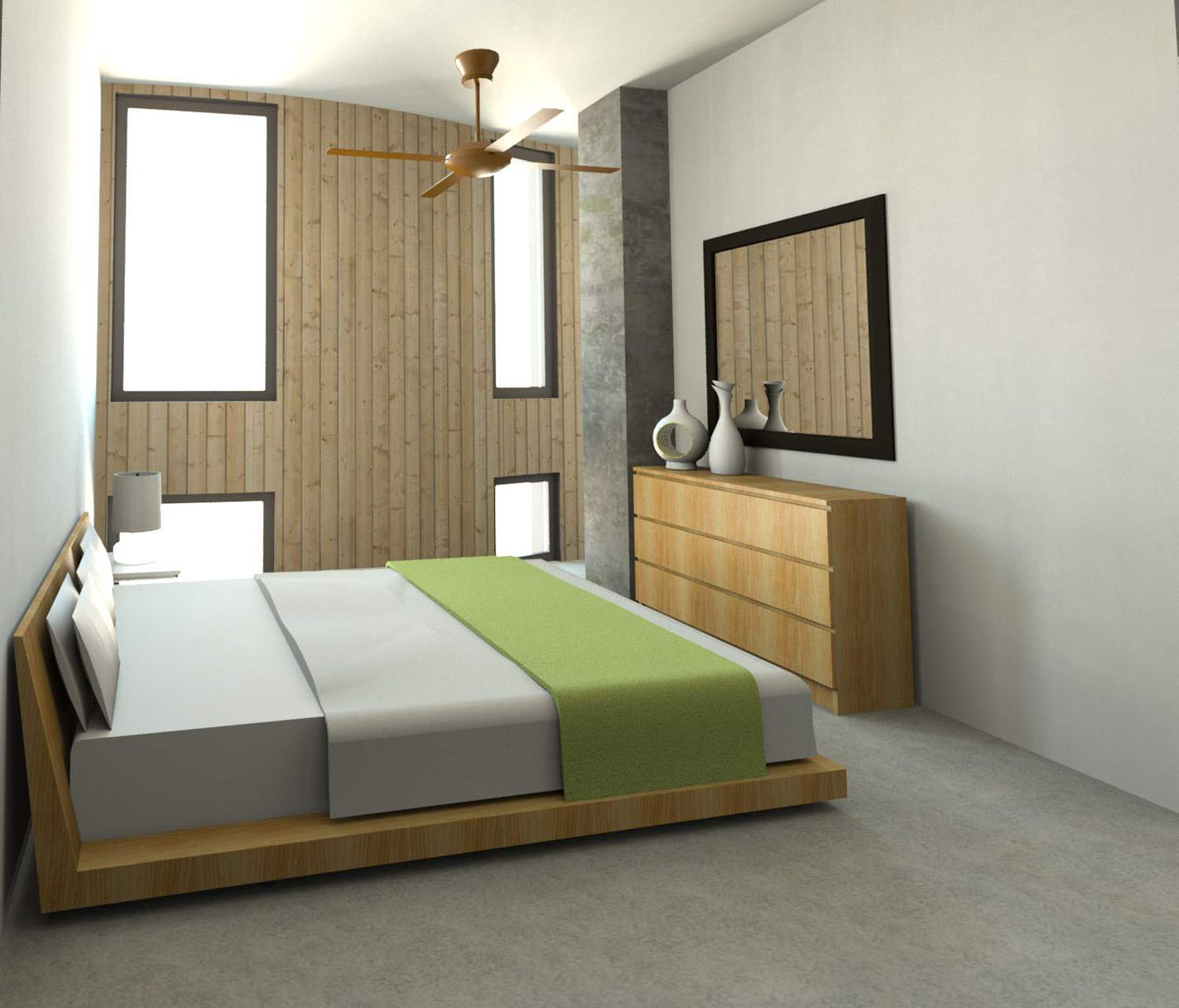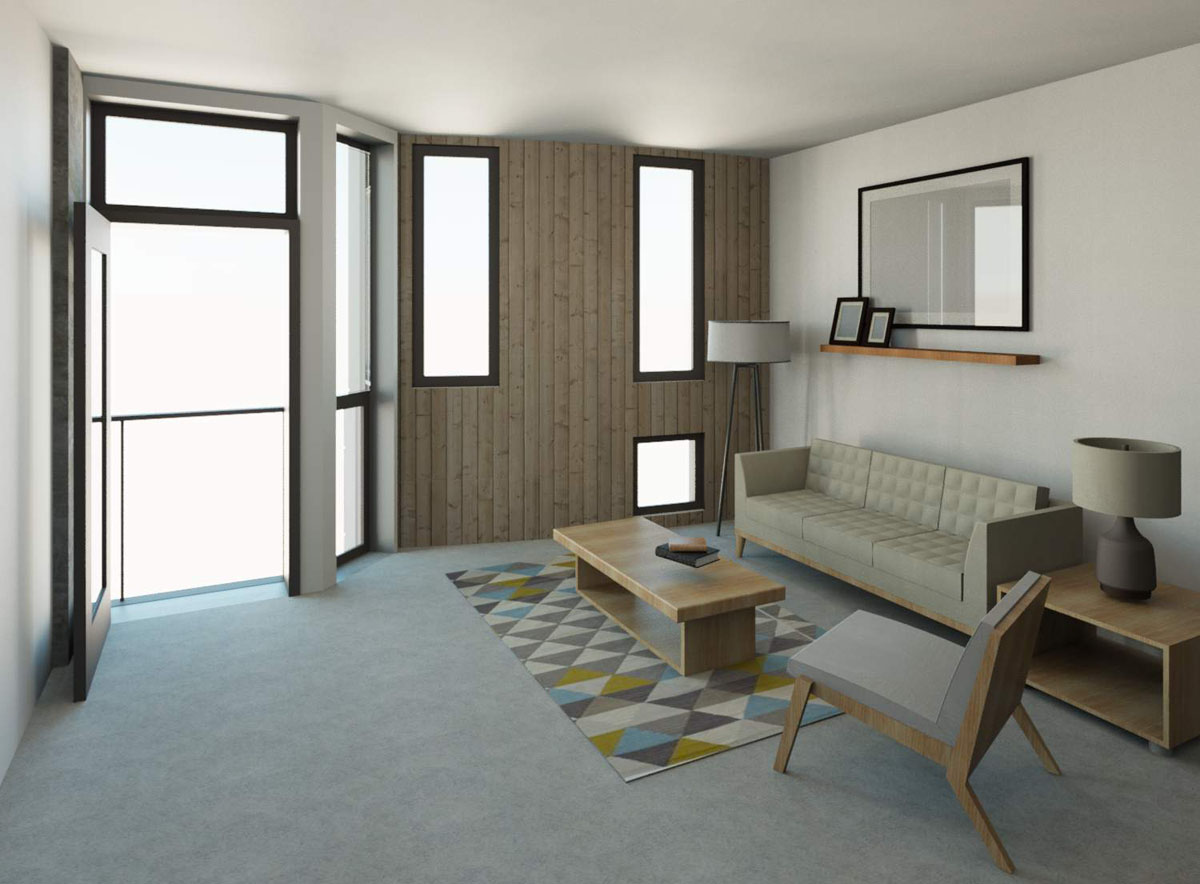 The project has undergone a number of changes since the last time the project went before the Design Commission. Most significantly the curving forms at the exterior walls which previously occurred in section now occur in plan. Other changes include the elimination of the second floor retail space and the increased use of stucco.
At the Design Review hearing held on August 20th the members of the Commission present expressed strong support for the changes made since July, though requested some continued work at simplifying and refining the design. Commissioner Livingston noted that comparisons will inevitably be drawn to the nearby One North development, and cautioned the applicants that the detailing and execution of the curved forms will need to be excellent.
A third Design Review hearing has been tentatively scheduled for September 24th.
Plans and Elevations