SRG Partnership and Mayer Reed landscape architects have returned in front of the Design Commission for a second Design Advice hearing for the Knight Cancer Research Building. The 7 story research building will include a conference center, research laboratory space, research support functions, ground level retail, and offices. Two levels of below grade parking will be provided. A roof terrace with views to the river will be located at the 6th floor.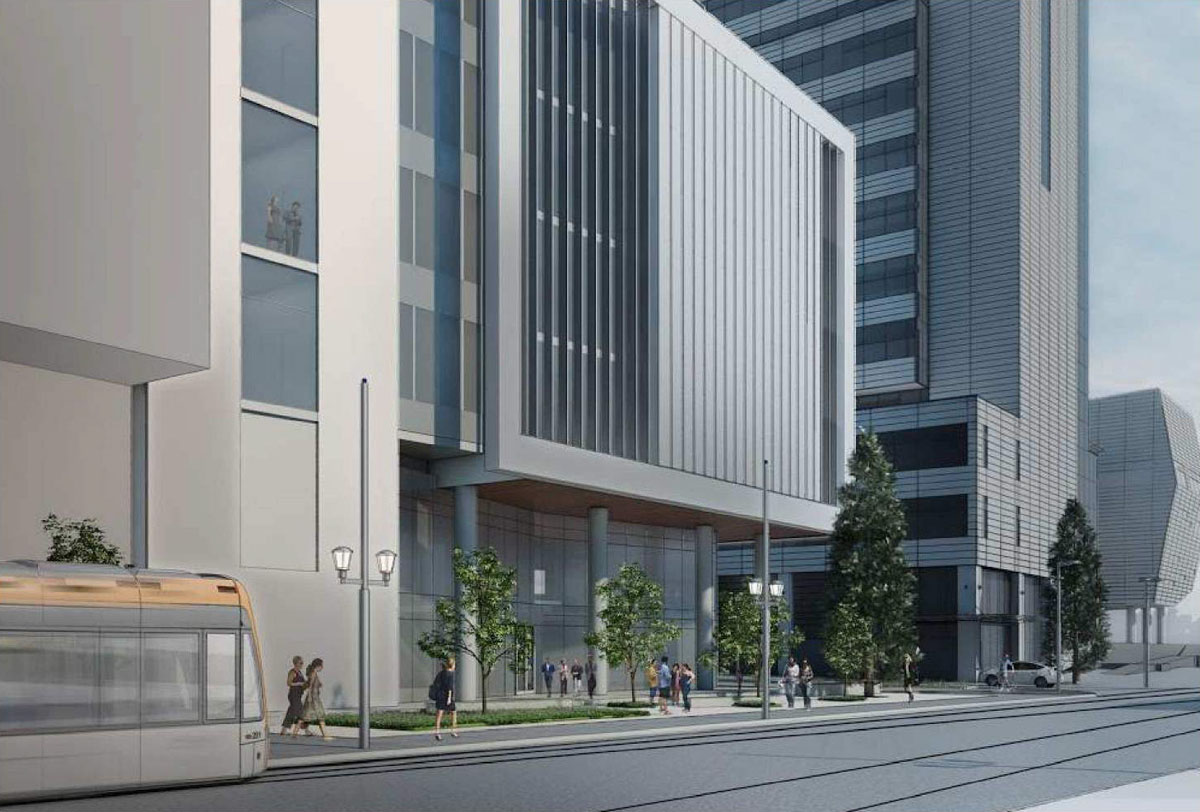 The Knight Cancer Research Building will be the second building in the OHSU Schnitzer Campus, following the Collaborative Life Sciences Building which was completed in 2014. The building will be located on the southern half of a block bound by SW Moody, Meade, a future promenade and the future SW Arthur. Another building will ultimately on the northern half of the block, likely 5-10 years after the completion of the KCRB. To the east of the building a green open space provisionally called the "OHSU Commons" will eventually be built.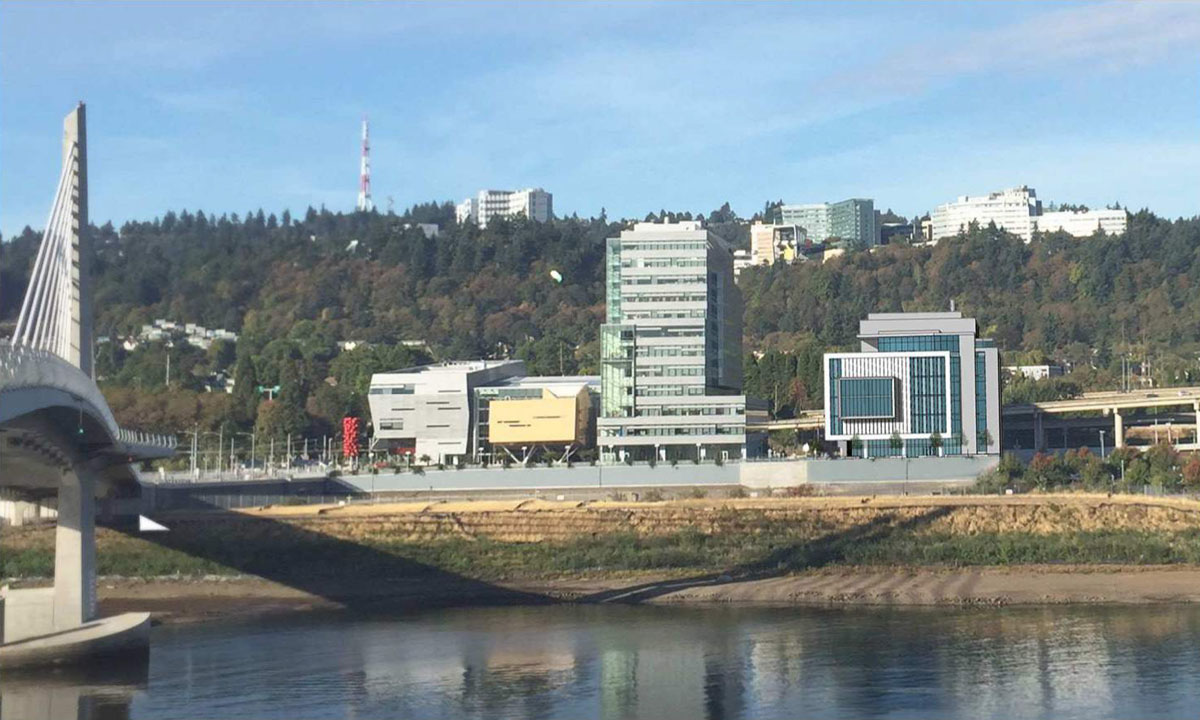 The architectural expression of the building has been significantly developed since the first Design Advice hearing, held in May. Responding to Design Commission concerns about the massing along SW Meade, a series of sawtooth windows have been introduced at the upper floors.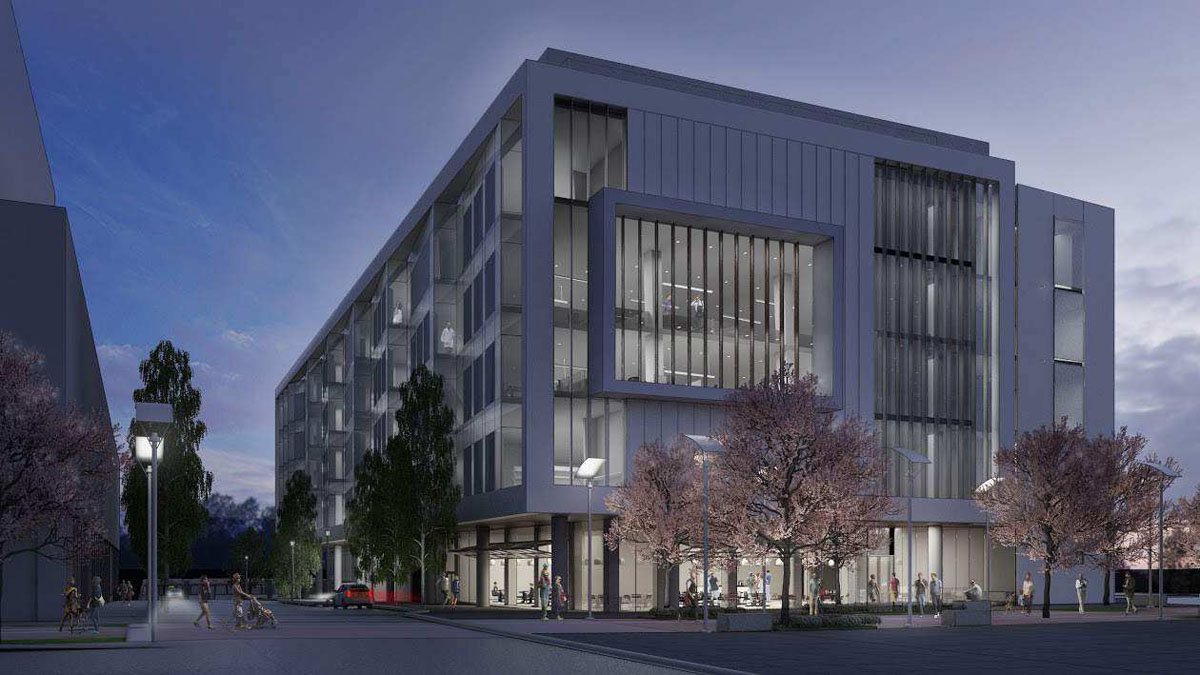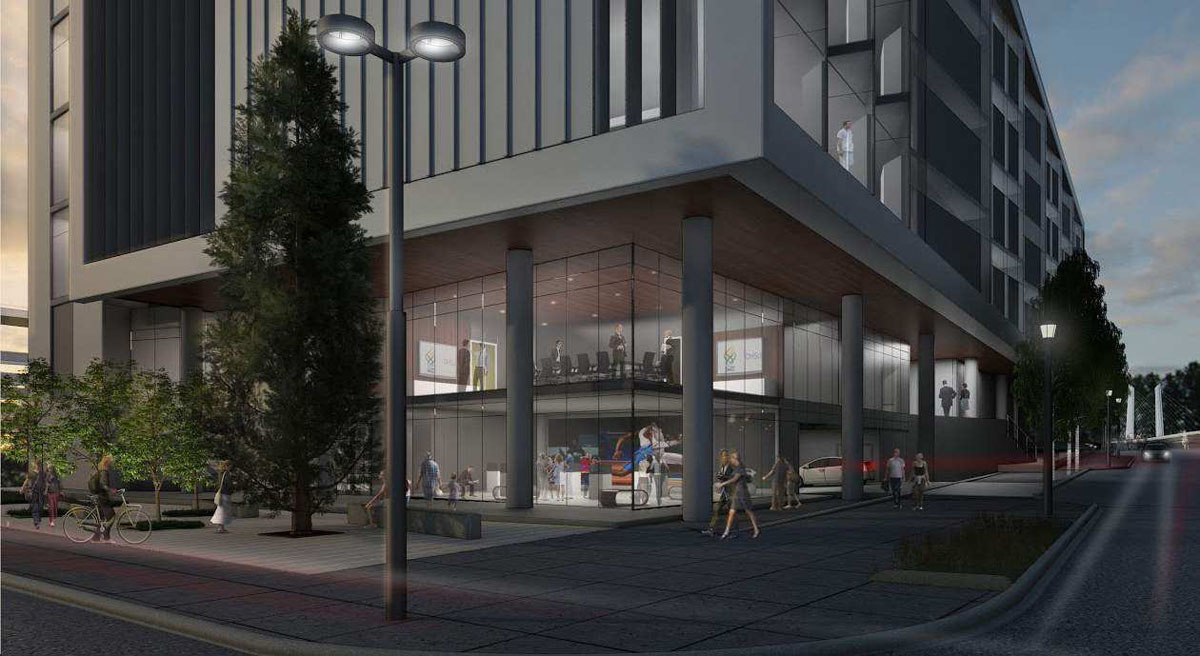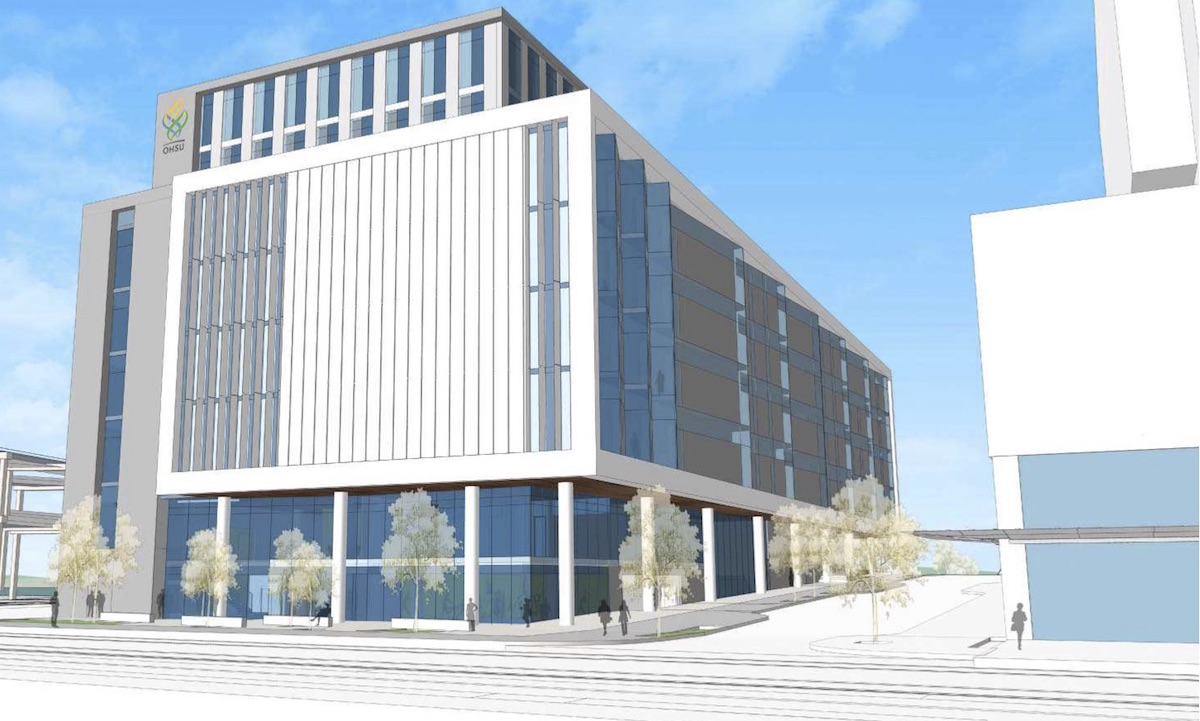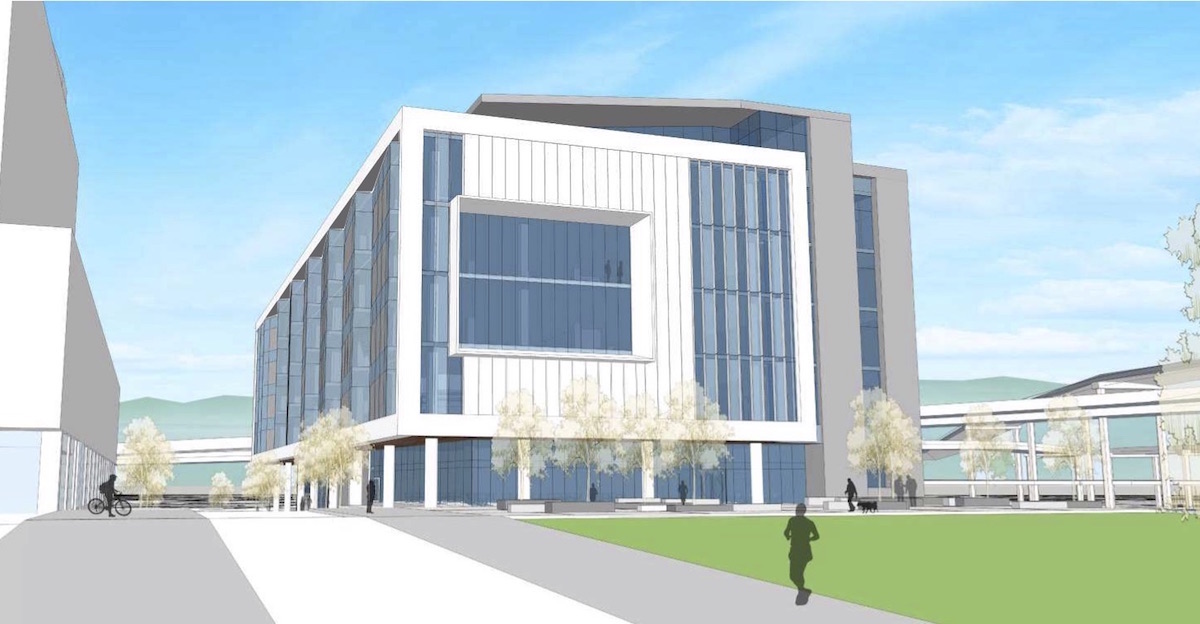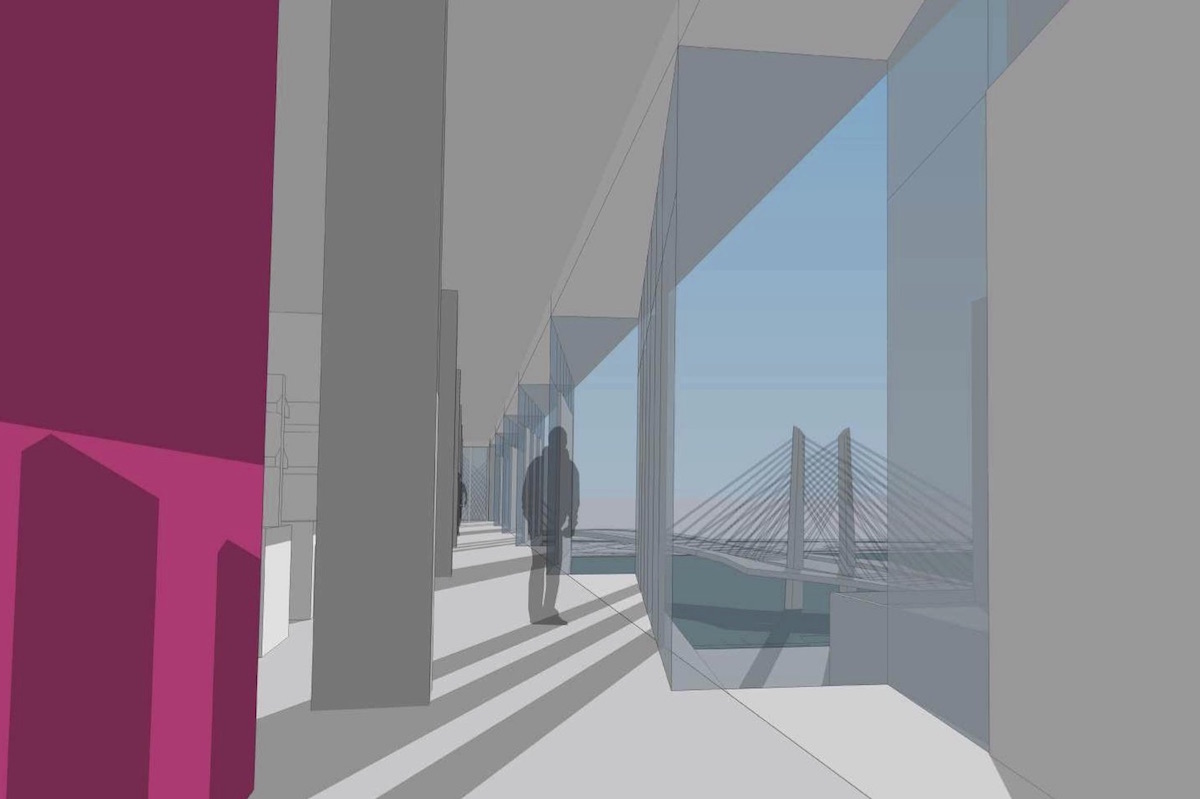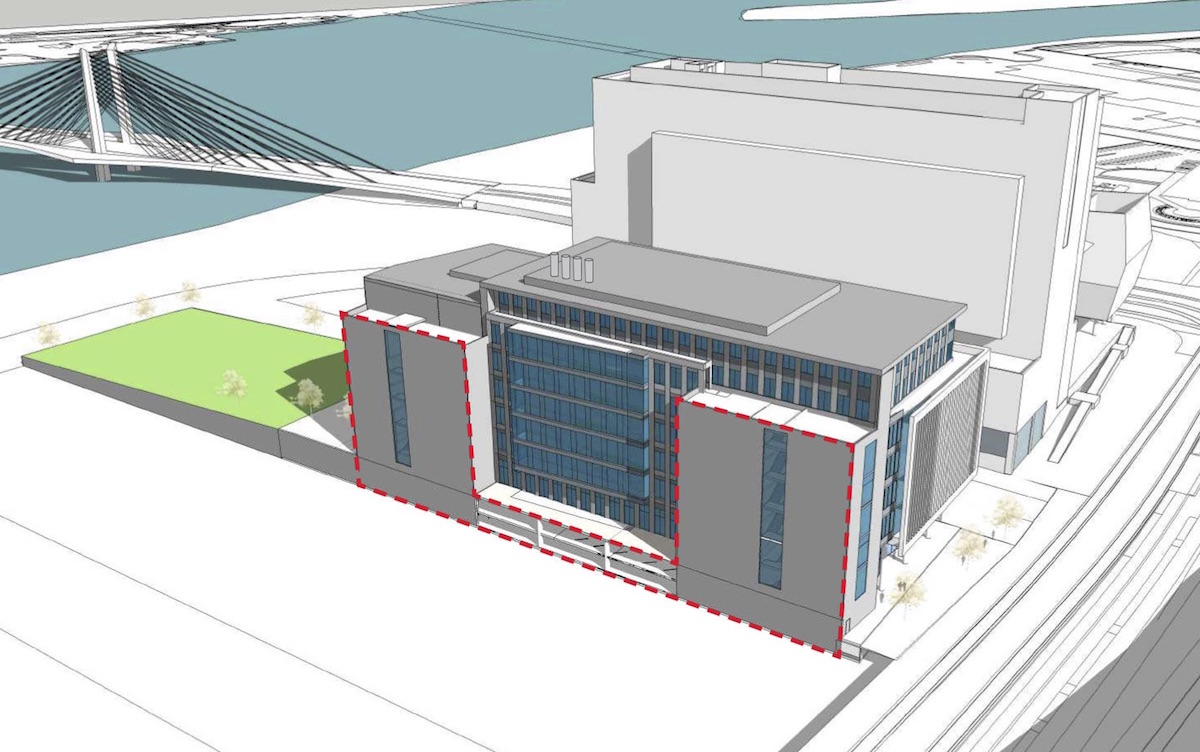 A memo [PDF] to the Design Commission outlined potential topics for discussion at the September 24th advisory hearing. The overall form and massing of the Knight Cancer Research Building drew strong praise from the Commissioners present, with Commissioner Savinar describing it as a "really handsome building". A significant area of concern to the Commission included the areas of blank facade along SW Meade, which will be a key link between SW Moody and the future OHSU Commons.
The project team has the option to return for a third Design Advice hearing, though is not required to. They expect to submit a full Type III Design Review drawing package in December. Public hearings before the Design Commission will take next year.
Plans, Elevations and Sections