A Design Review has been approved for Albina Yard, a new four story office building in the Humboldt neighborhood. The project by Lever Architecture will also include an adjacent two story accessory building. Between the two buildings will be a courtyard with the potential for outdoor seating. Reworks are acting as the developer and builder for the project.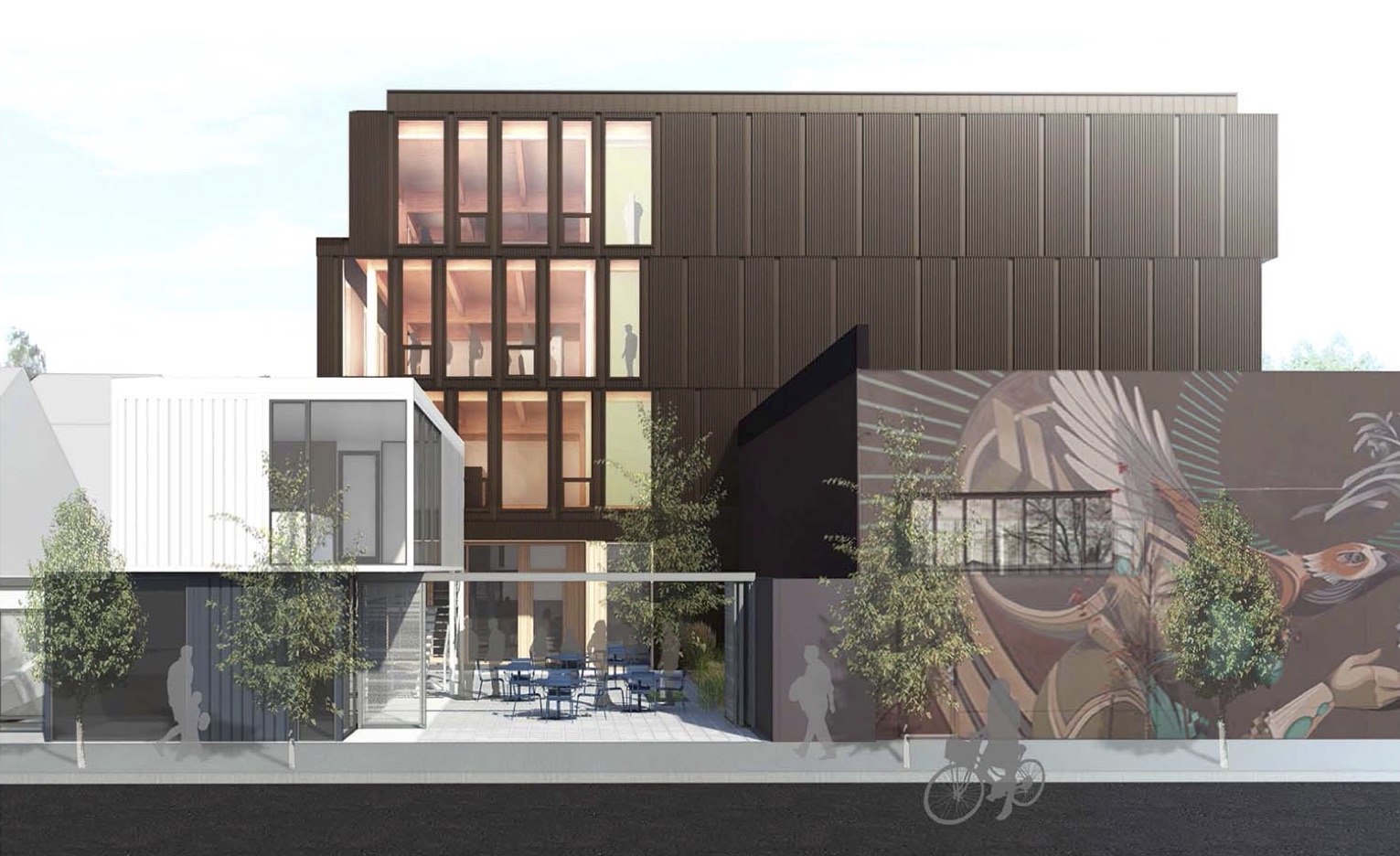 The project site is an 'L' shaped lot, which wraps around an existing 1929 commercial building at N Albina Ave and N Blandena St.
The structure for the office building will be heavy timber, an increasingly popular choice for mid rise office buildings in Portland. Materials used on the exterior will include dark bronze metal paneling, cedar siding and aluminum clad wood windows. A bank of wood windows the full height of the building will face onto N Albina Ave. Materials used on the lower accessory building will include white metal paneling, tube steel framing, and aluminum clad wood windows. Both buildings will have green roofs.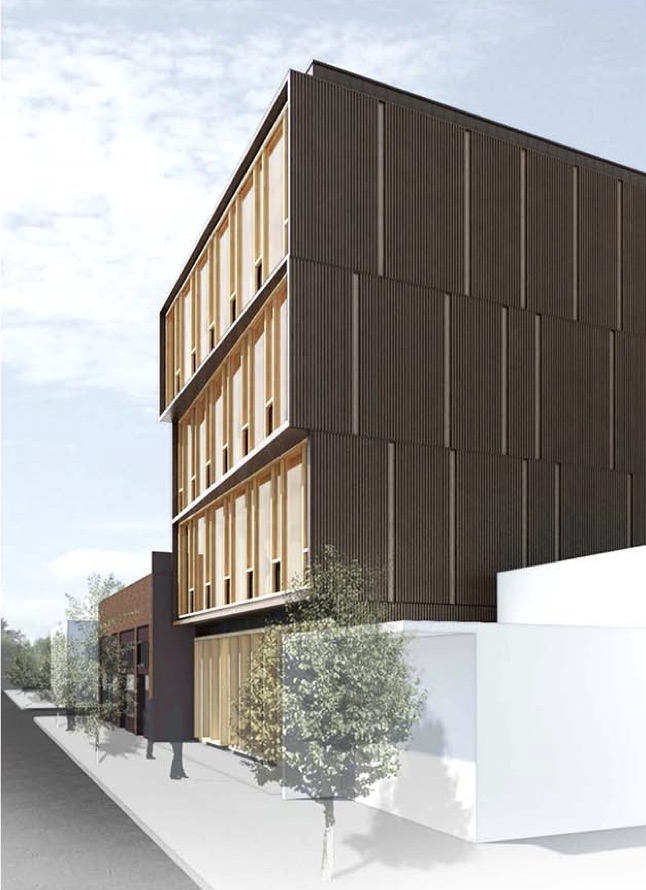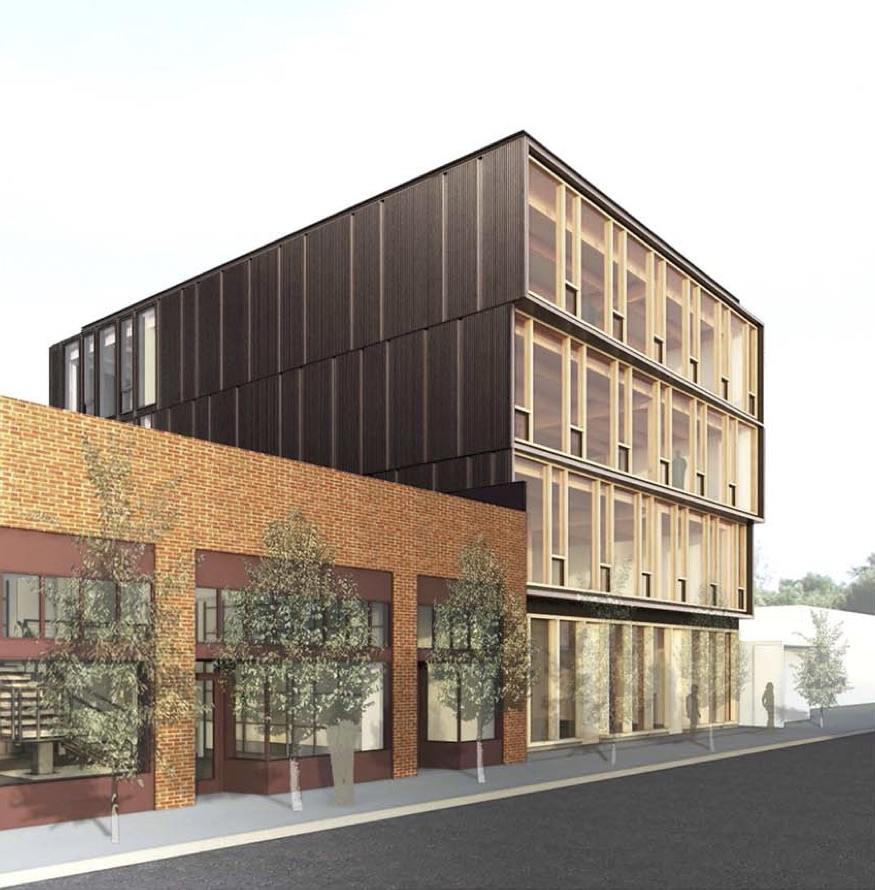 Albina Yard was approved on July 6th through a Type II Design Review, with a decision by Bureau of Development Services staff. In the conclusion to the decision notice [PDF] the project was found be a successful addition to the site:
The proposed new development will provide increased intensity of use on the site in such a way that it is not overwhelming for the existing, mixed-density development.
A building permit for the project is currently under review. The building is being marketed at www.albinayard.com.
This post was updated on January 24th 2016 to reflect the fact that the building is now named Albina Yard and that Reworks are the developer.
Plans and Elevations