A building permit has been issued to Carleton Hart Architecture for Miracles Central, a 47 unit affordable housing building planned for the Lloyd District. The proposed building will offer long term housing for low income adults wishing to live in an alcohol and drug-free building. The project is being developed by the Miracles Club and Central City Concern, in collaboration with Guardian Real Estate Services.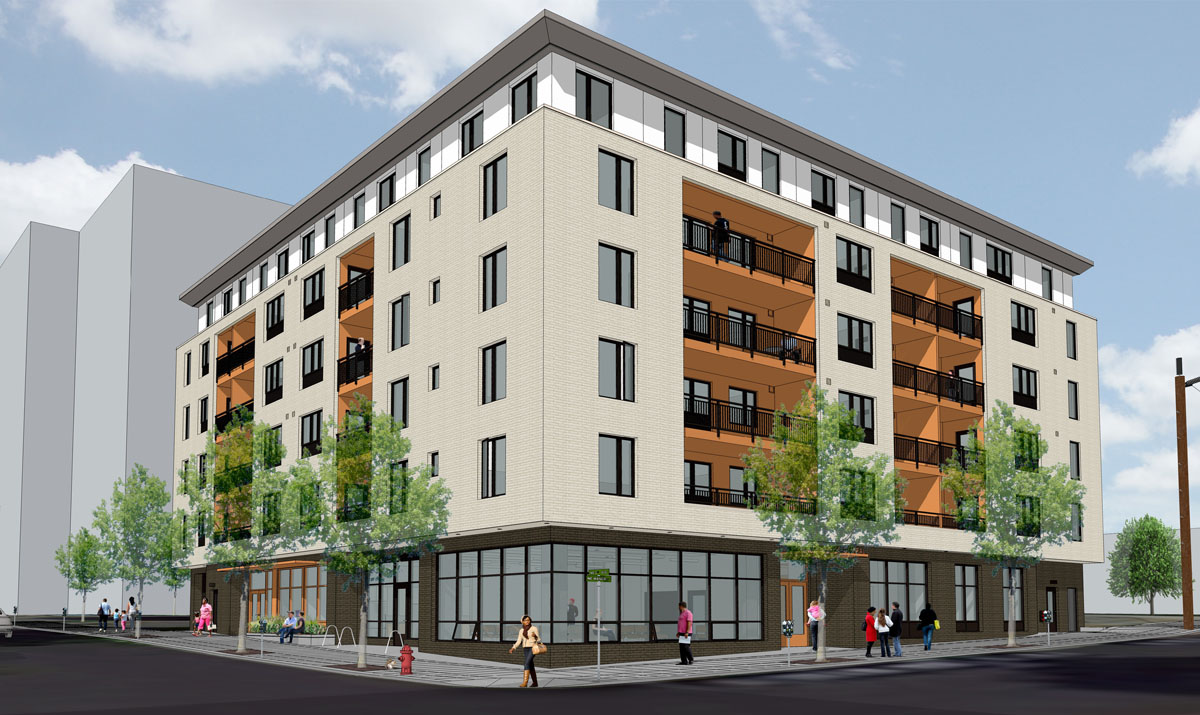 The project will be located on a quarter block site at NE 2nd and Wasco. The site is currently landscaped with grass, and has been undeveloped since at least the 1960s. The site is currently owned by the Portland Housing Bureau, who will donate the land. The City is also contributing $7.1 million towards the construction of the project.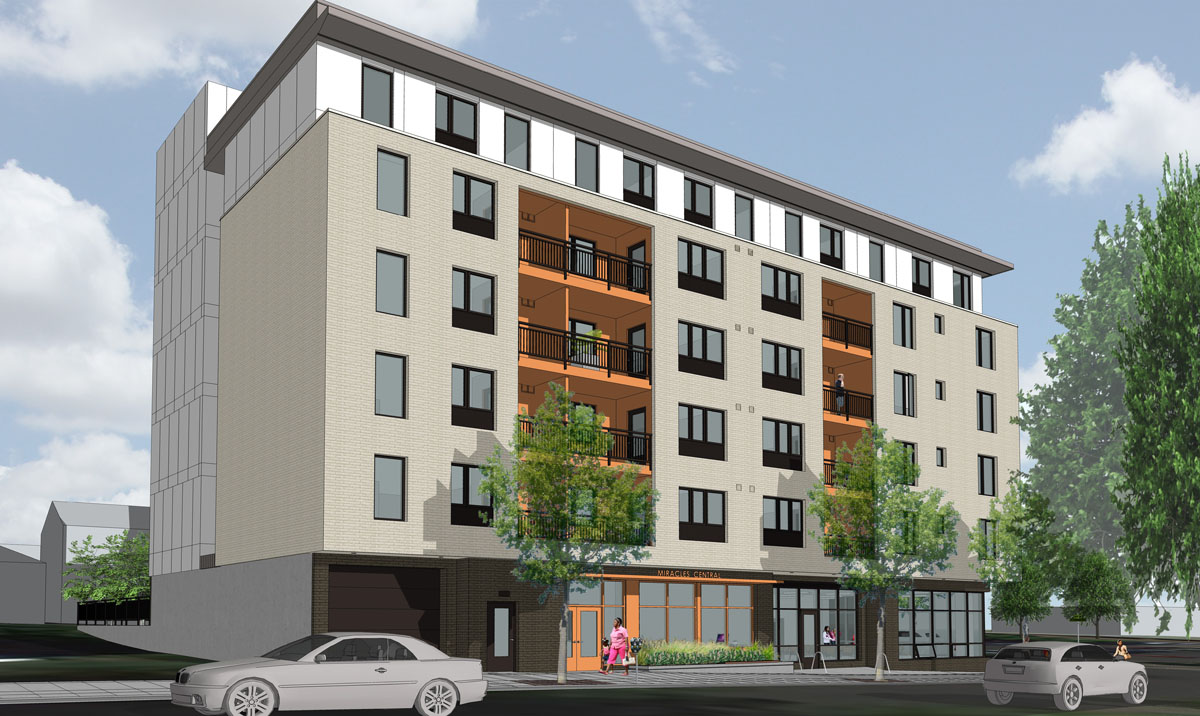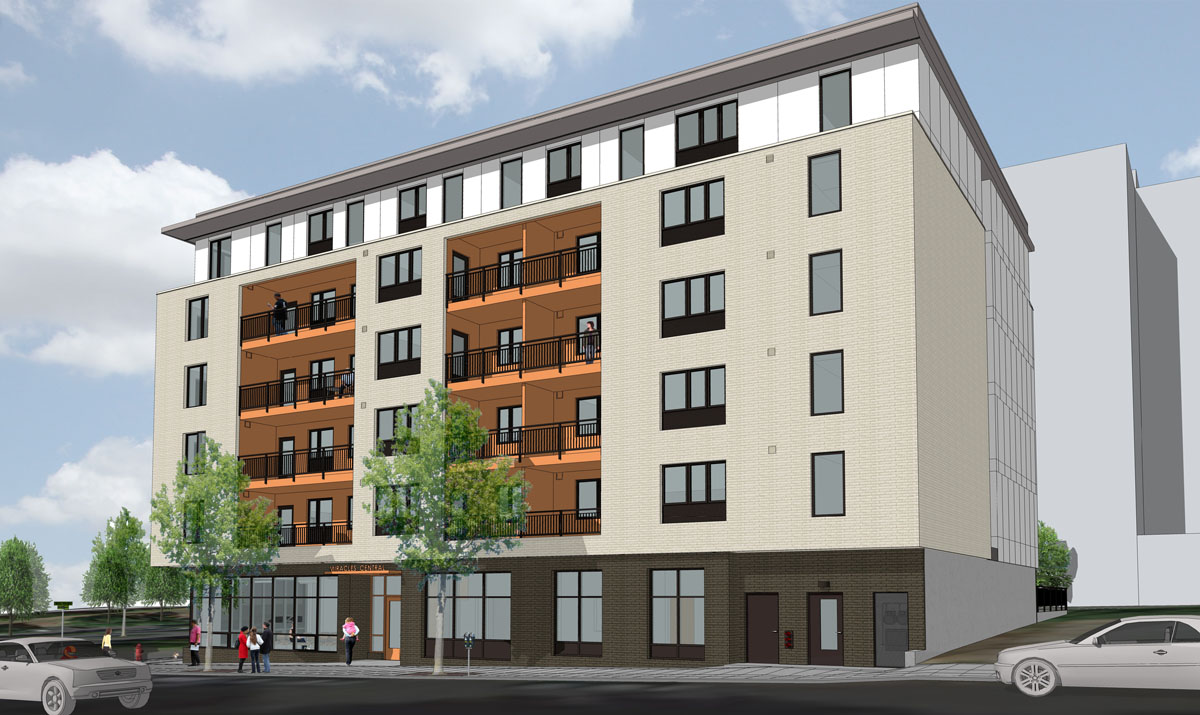 The 6 story building will be arranged in an "L" shaped plan, with a small exterior courtyard created at the interior of the block. New street trees will be added on both NE Wasco and NE 2nd.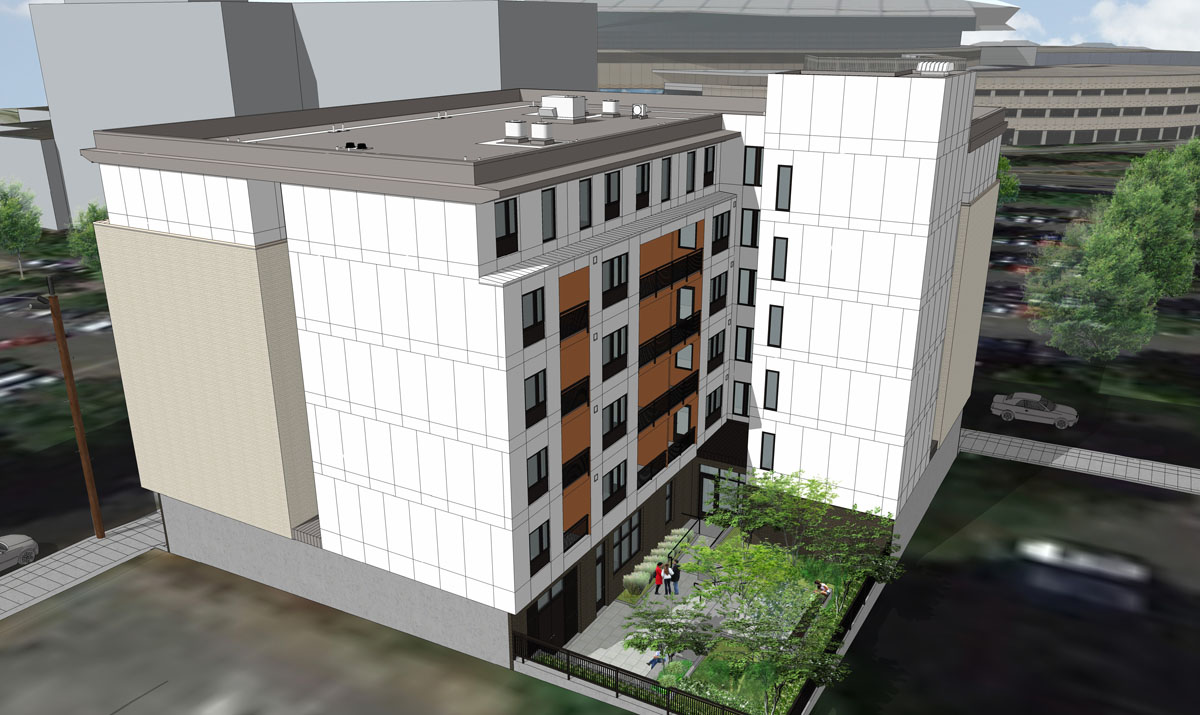 The primary material for the facades facing the street will be brick veneer, in dark brown at the ground level and cream at the upper floors. Fiber cement panels will be used at the orange balcony carve outs, at top floor, at the courtyard elevation and at the property line wall. The windows will be vinyl, except at the ground level which will have aluminum storefront windows.


Miracles Central was approved through a Type III Design Review in November 2014. In the Final Findings and Decision by the Design Commission [PDF] it was found that it will be "a great addition to the Lloyd District by adding activity and pedestrian scale to the abutting streets." A building permit was applied for in April 2015. The permit was issued on July 7th 2015.
Plans, Elevations and Sections