Pearl West, a 230,000 sq ft office building at NW 14th & Irving has been under construction since July. The project is the first new build office building to break ground in the central city since the recession. (Park Avenue West resumed construction in 2013, after being halted in 2009).  The building's design is a collaboration by THA Architecture and GBD Architects.  The developer is BPM Real Estate.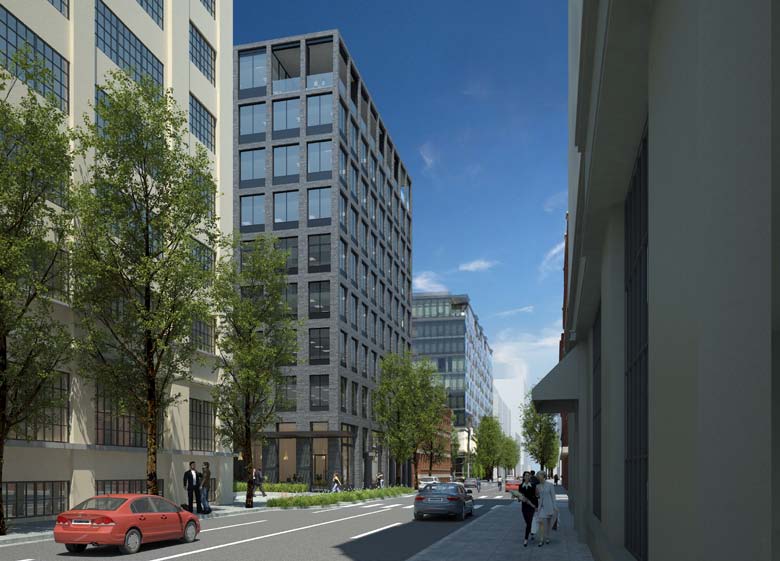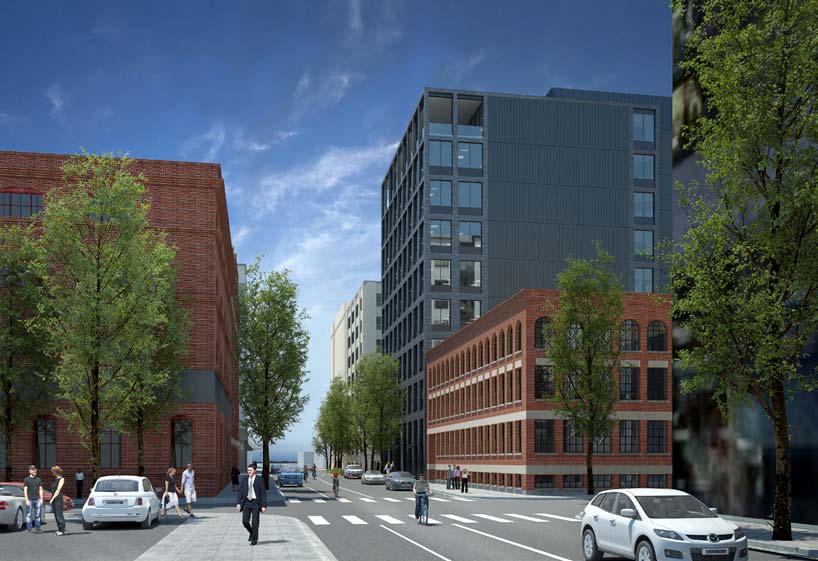 Pearl West's massing and elevations are a response to the "the urban warehouse character of the Pearl District," which is particularly evident along NW 14th Ave. The primary exterior material is ironspot brick, with a pattern of inset windows that grow progressively larger towards the sky. In their decision to approve the project [PDF], the Design Commission stated that the "building and improvements in the vacated NW Irving Street will be a significant contribution to the skyline, historic warehouse structures and active pedestrian environment that characterizes the River sub district."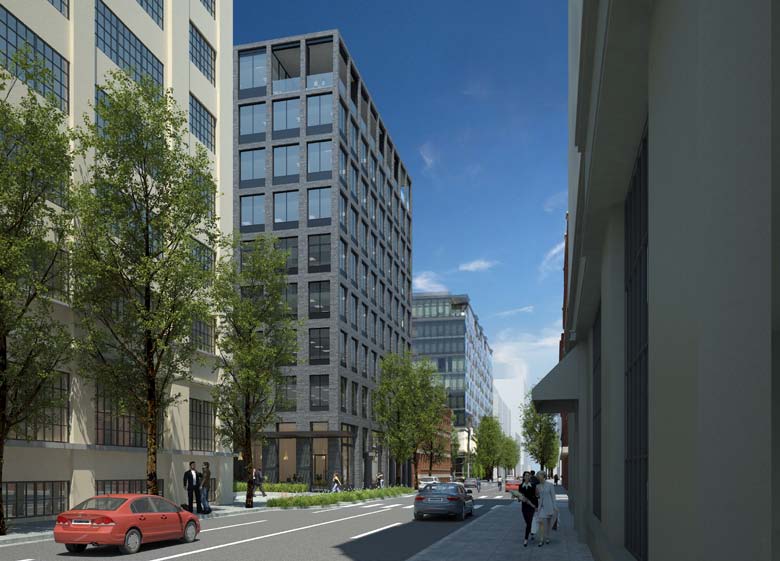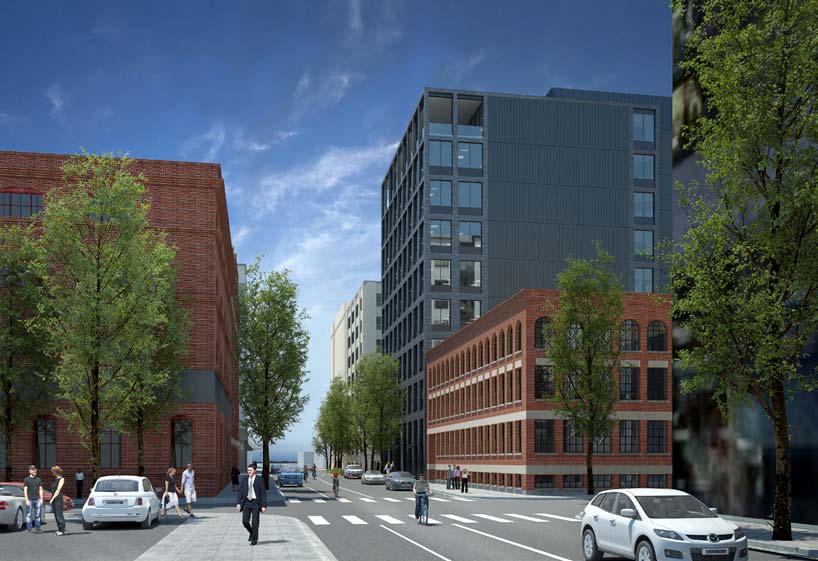 The half-block building includes 8 floors of offices, and 10,000 sq ft of retail at the ground floor. 150 car parking spaces and 50 bike spaces are provided, in 2 below grade levels accessed from NW 15th Ave. The building's height reaches 120′, at a floor-area-ratio of 6:1. Each of the offices floor is potentially divisible into 4 tenant spaces, of 3-4,000 sq ft. The 9th floor includes an east facing terrace. As reported in the Portland Business Journal the building's first signed tenant is Howard S. Wright, who is also the building's general contractor.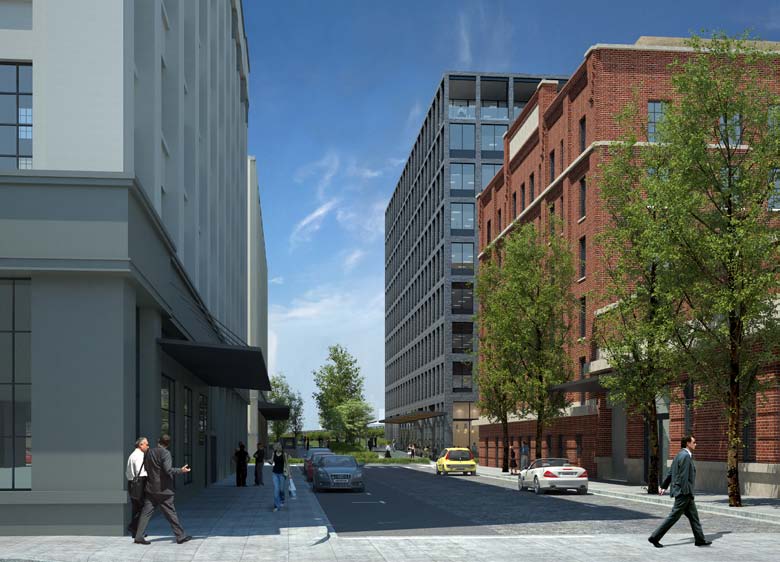 NW Irving St will remain a pedestrianized street, with new seating, storm water planters and boardwalk added. Short term bike parking for the project will be provided on the sidewalk, by way of the developer paying into the City's bike fund.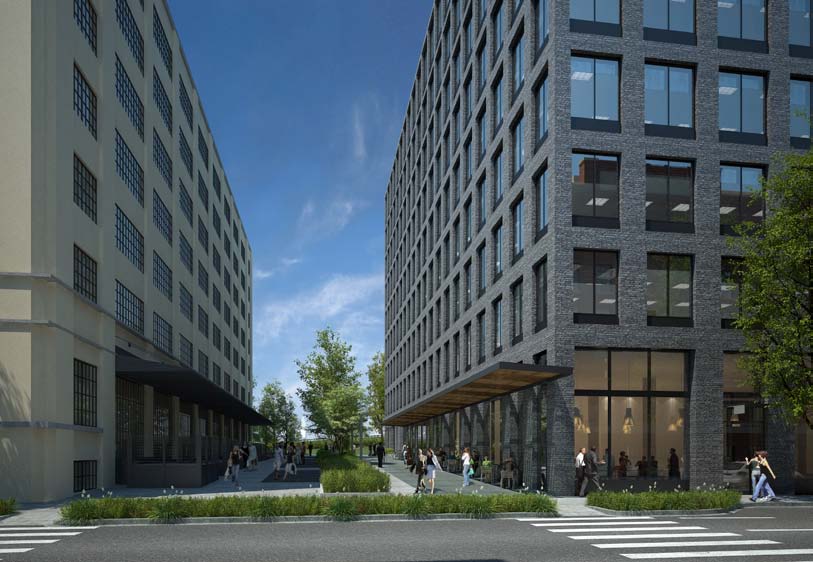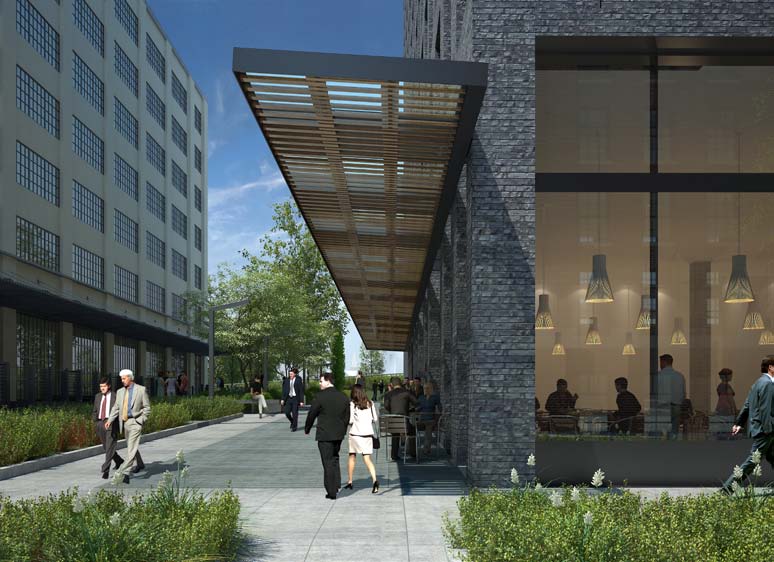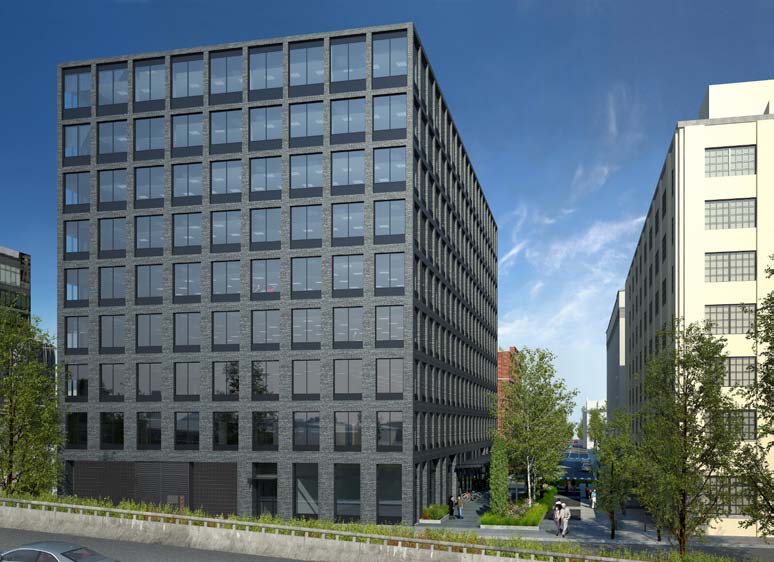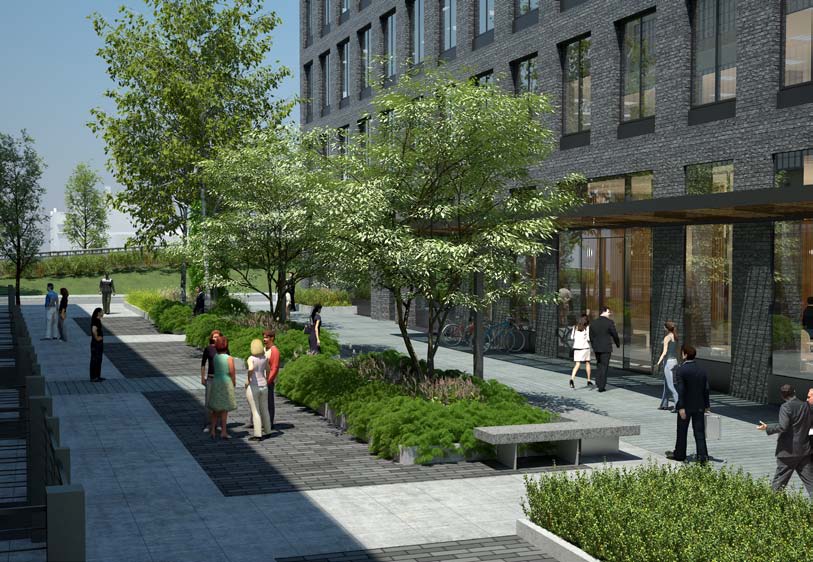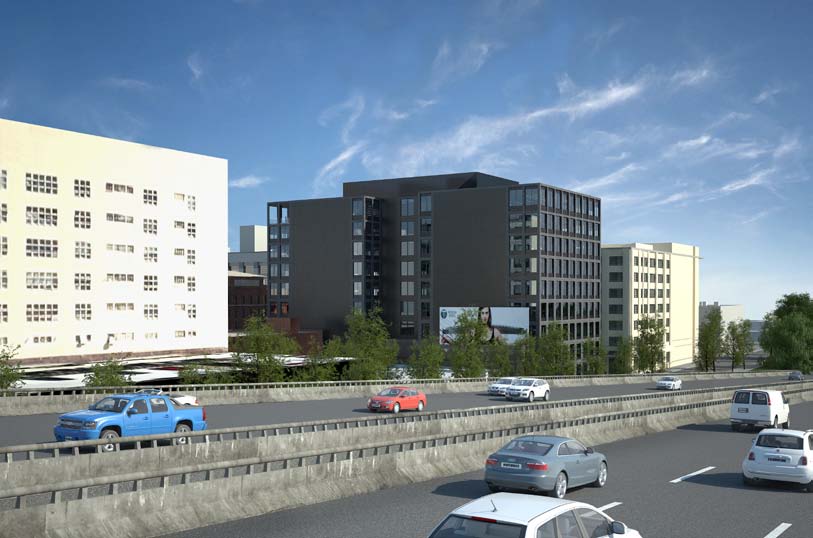 Plans and Elevations