Core Spaces are set to appear in front of the Design Commission with revised designs for 4th & Harrison, a 15 story apartment building. The proposed building will include 425 rental units, with a mix of studio, one, two and three bedroom apartments. According to the developer the intent is that the project will "have wide appeal including recent graduates and young professionals, families [and] empty-nesters." Plans show a 30,000 sq ft grocery store at the ground level, along with a 5,000 sq ft 'fast casual' restaurant. The building will include 158 below grade car parking spaces, accessed from SW Harrison. 66 spaces will be reserved for the use of shoppers at the grocery store, with the remaining 92 spaces dedicated to residents of the building. The design architects for the building are Hartshorne Plunkard Architecture of Chicago, with Portland based Myhre Group Architects acting as consulting architects.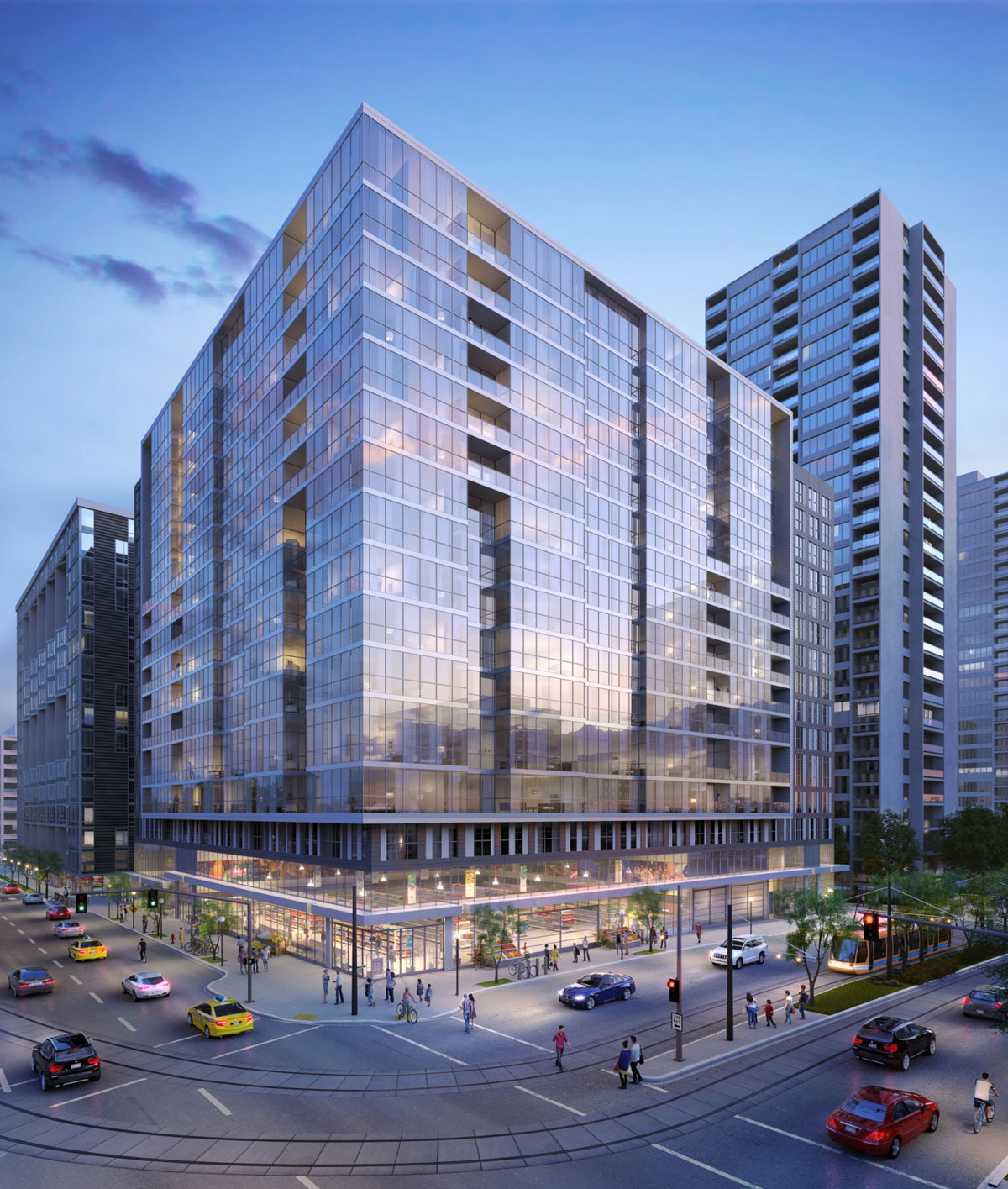 The project will be located on a full block site in the South Auditorium plan district of Downtown. The site is currently used for surface car parking, and is owned by the Downtown Development Group, a company controlled by the Goodman family. The block is immediately adjacent to the Halprin Open Space Sequence, which is listed on the National Register of Historic Places.
The Design Advice hearing will be the fourth hearing for the project, which has evolved significantly from earlier concepts presented to the commission. The U-shaped tower has changed into an L-shaped tower, with the building massing oriented to the two major streets of SW 4th and Harrison. Concerns raised at earlier hearings about the impact to Pettygrove Park and the adjacent Harrison West tower have been addressed by reducing the height along the pedestrian trails to a three story podium.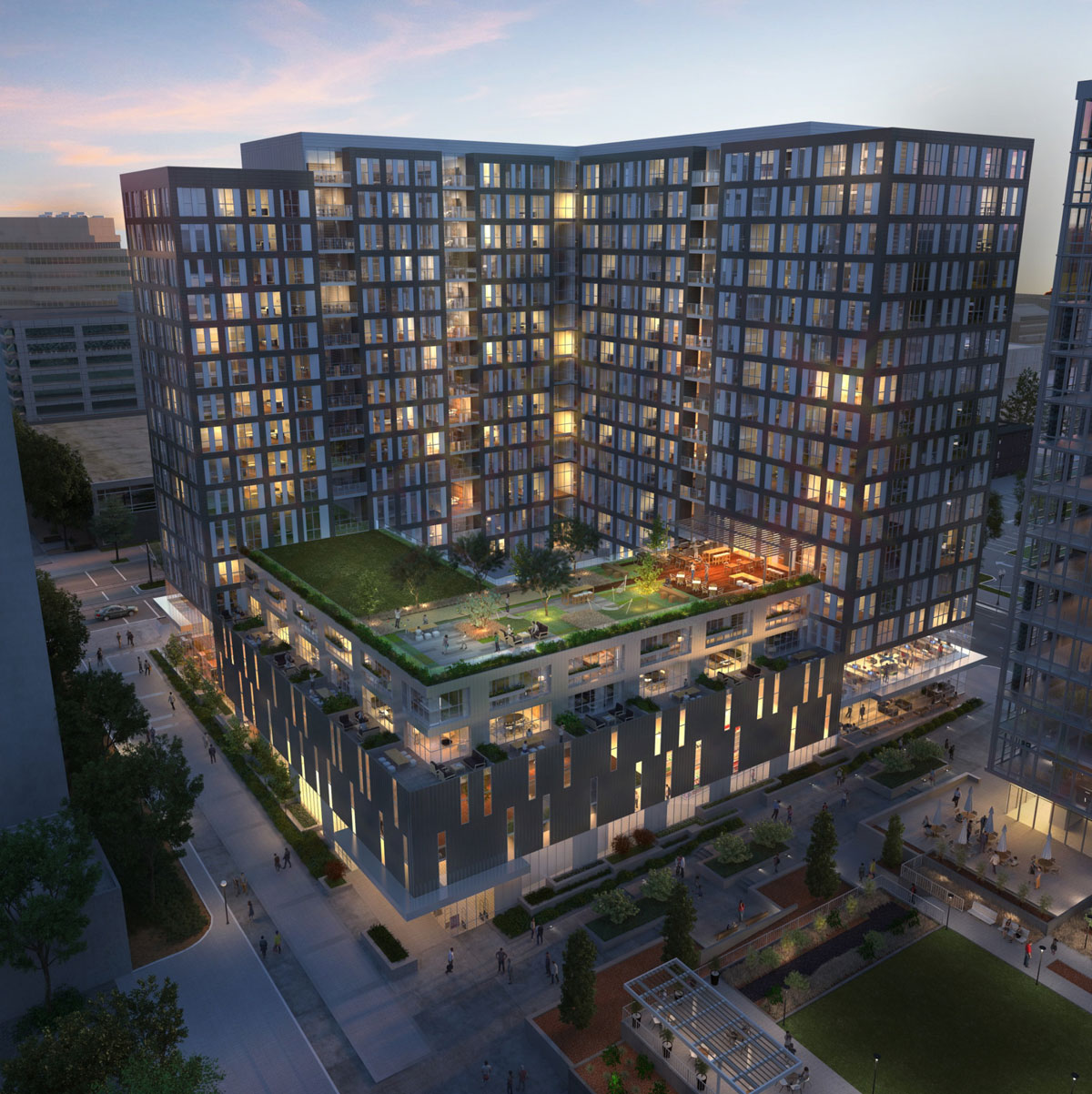 Proposed materials for the building include a structurally glazed window wall system with aluminum slab edge covers at the upper portion of south and west elevations.  The rest of the building is proposed to be primarily clad with metal panels and inset windows.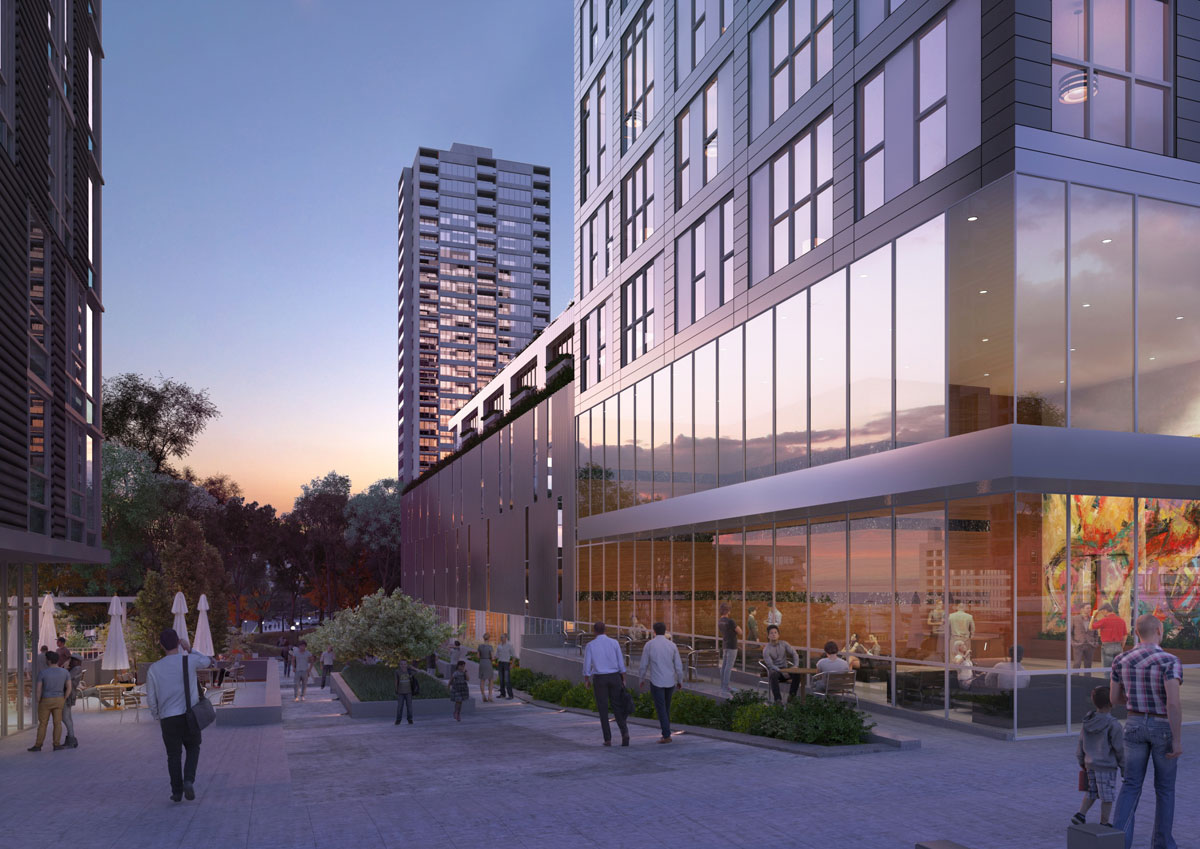 An amenity deck at the 4th floor would include a bocce ball court, a fire pit and a bbq. Landscaping at the ground level, designed by Lango Hansen, draws inspiration from the adjacent landscape designed by Lawrence Halprin, with a series of terraced concrete planters.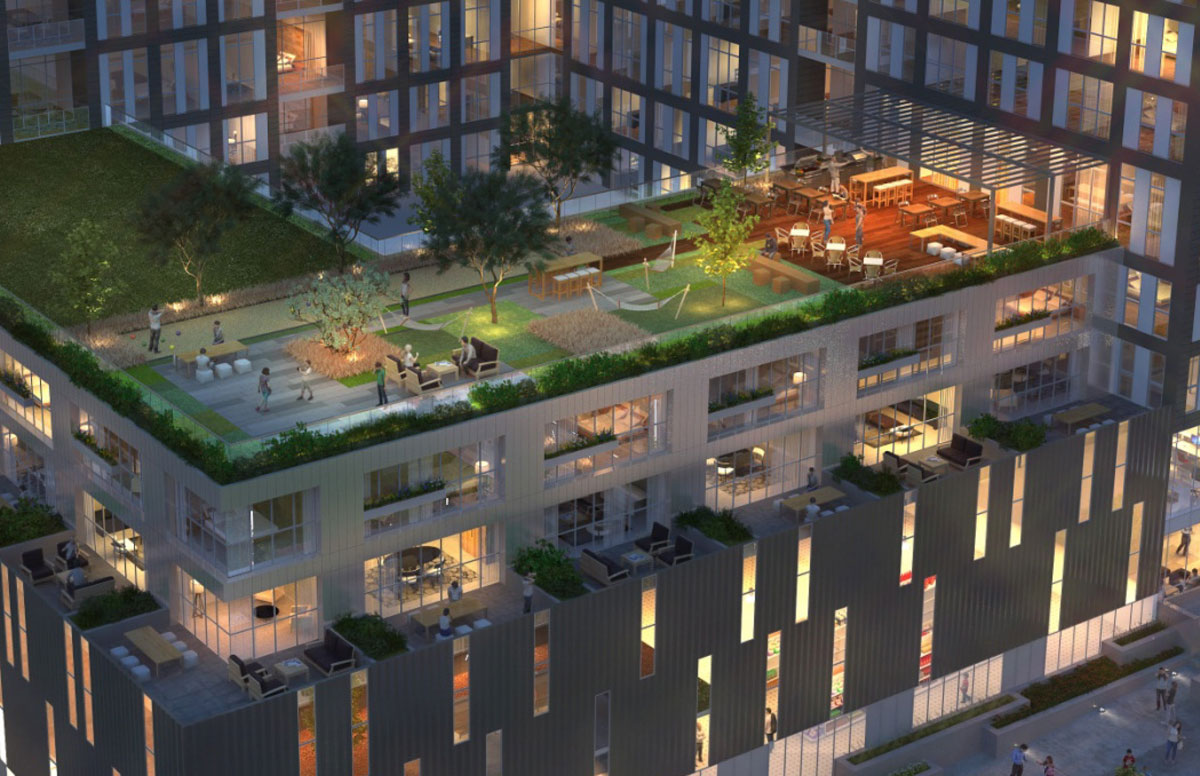 The project will be required to go through a Type III Design Review with hearings before the Design Commission prior to the issuance of building permits.
This article has been updated to reflect the fact that developer is now Core Spaces (not Core Campus), and that the project is no longer being specifically targeted towards students.
Plans, Sections and Elevations