Construction is nearing completion on the Janey II development in the Pearl District, a nine-story mixed-use building by GBD Architects. The building is situated directly next to the existing Janey building, which was completed in September 2012. Plans call for 62 market-rate apartments over first-floor retail.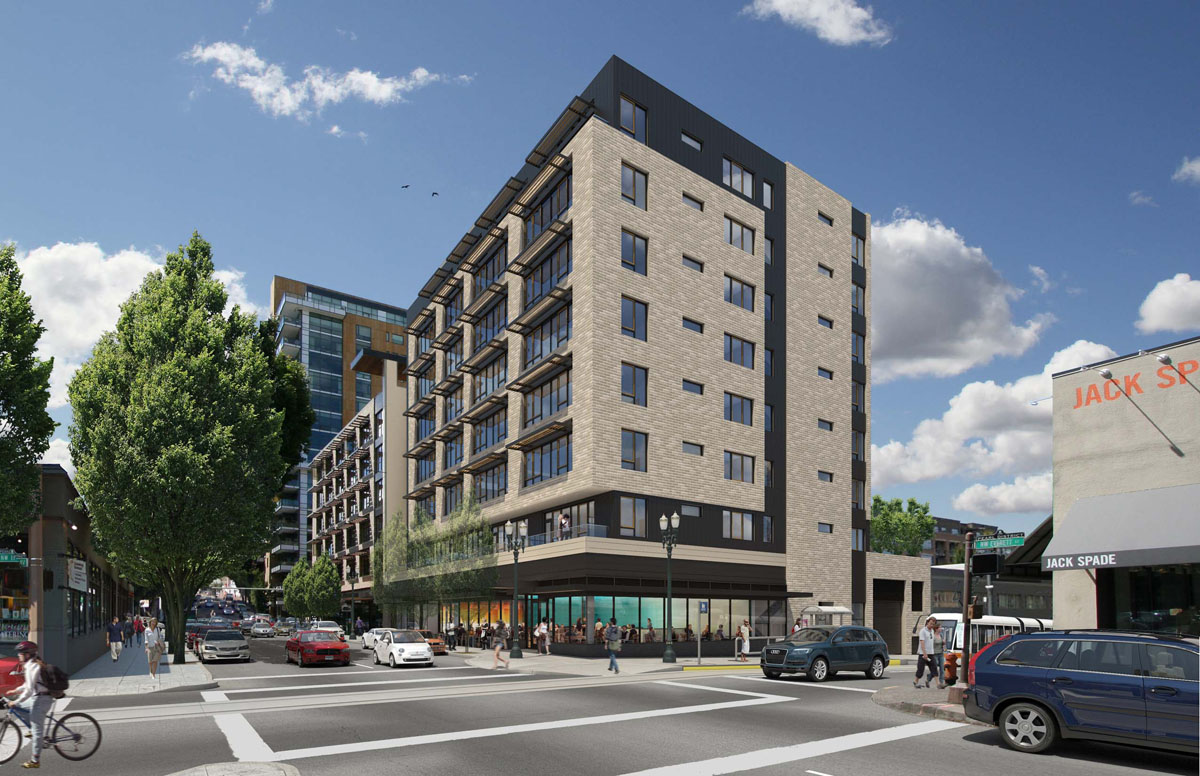 The Janey II is located on the northwest corner of NW 11th Ave. and Everett St. The site previously was home to a warehouse that was built in 1906 and served as an auto shop.
The building is adjacent to the original Janey, which GBD Archictects also designed. The design of Janey II is very similar to the original Janey, so they will have the appearance of being one building when completed. The main difference with the Janey II is its taller height, with three more floors than the Janey.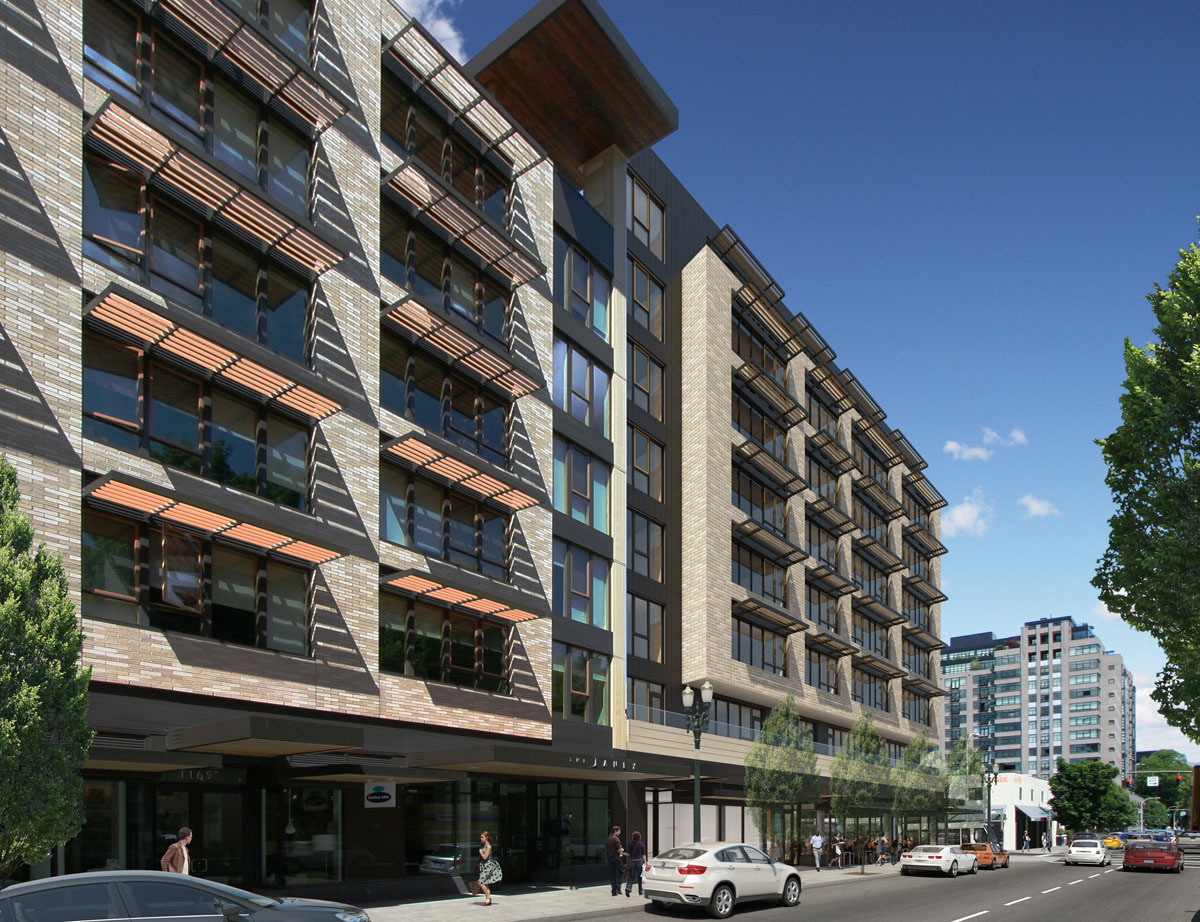 The ground floor of the Janey II will include retail spaces and the residential lobby, in addition to mechanized vertical parking for 47 cars. The 9th floor will serve as a rooftop patio and amenity space for tenants. Residential units on the 2nd and 8th floors will have exterior decks.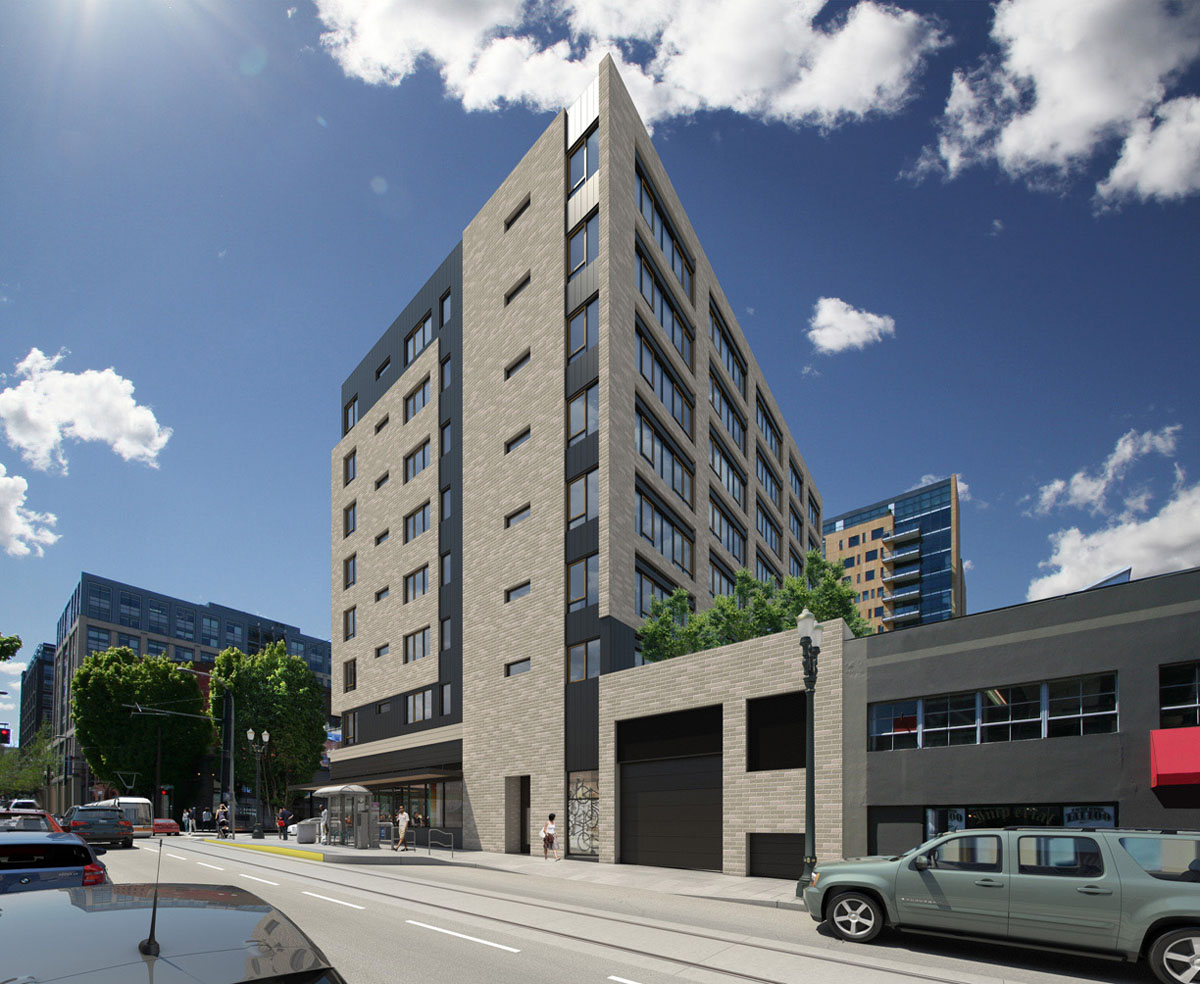 The Design Commission approved the Janey II in August 2013 [PDF] after asking the designers to make a number of changes, including to landscaping, bike racks and some building materials.
Plans, Elevations and Sections