A Design Review hearing has been held for the 9th & Belmont Apartments, a 6 story building by Ankrom Moisan Architects and Foresight Development & Real Estate. The proposed building would have 105 units, split between 35 studios, 60 one bedroom units and 10 two bedroom units. Up to 5 retail spaces are proposed at the ground level. Parking for 17 cars and 163 bicycles will be provided.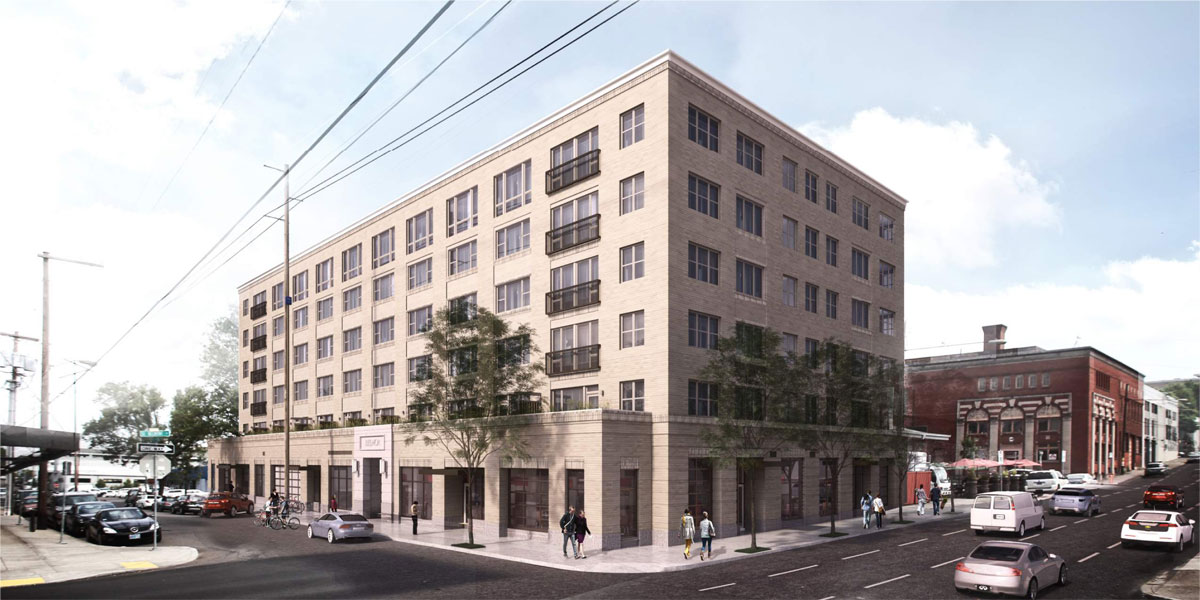 The project site is a half block at 915 SE Belmont Street. One block to the west is Grand Central Bowl, which was renovated by the same development company. The under construction LOCA @ the Goat Blocks development is located one block to the south and east.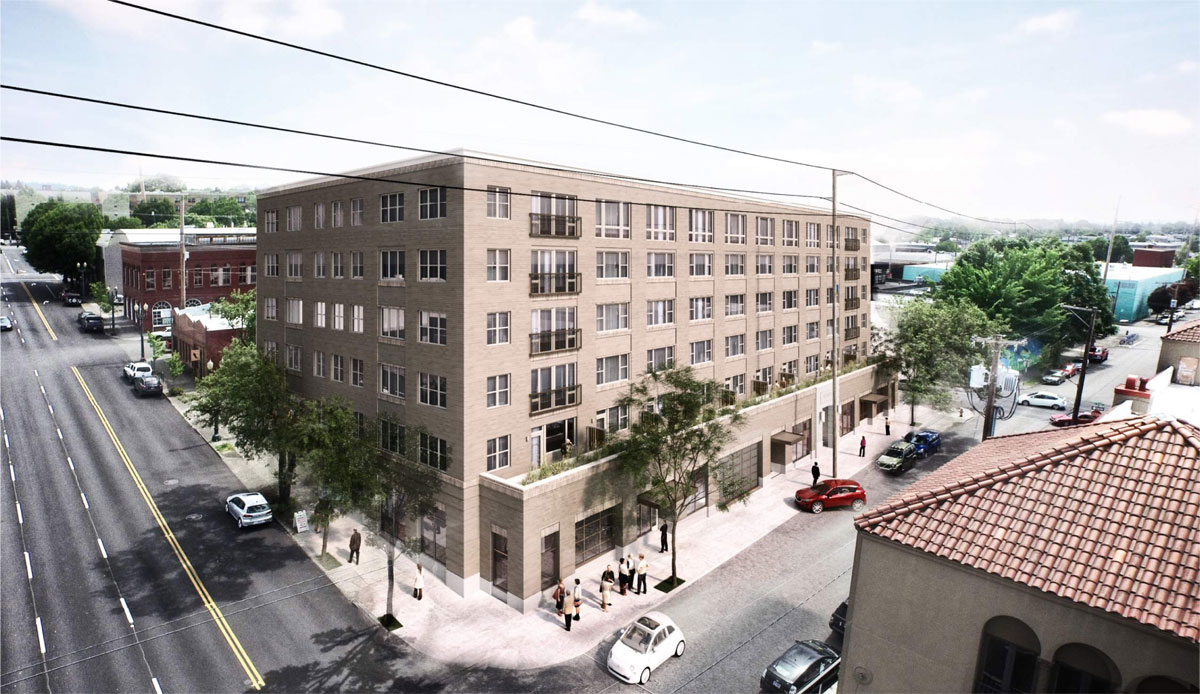 The brick clad building takes its design cues from the masonry warehouses of the Central Eastside, including the John Deere Plow Company Building and the Towne Storage Building.  The massing of the building is very simple, with the largest moves being the steps back at the second floor, on both the east and west elevations. On the west elevation the step back is required to maintain sufficient clearance from the high voltage power lines along SE 9th Ave serving the Lloyd District; while on the east elevation the step back is needed to allow the amount of glazing proposed.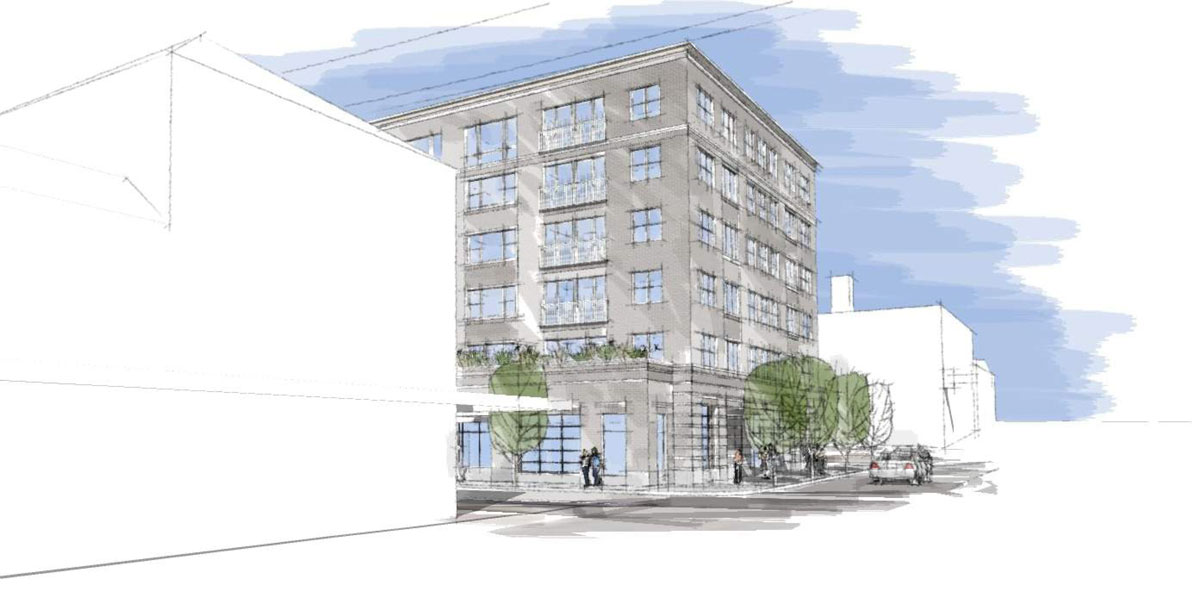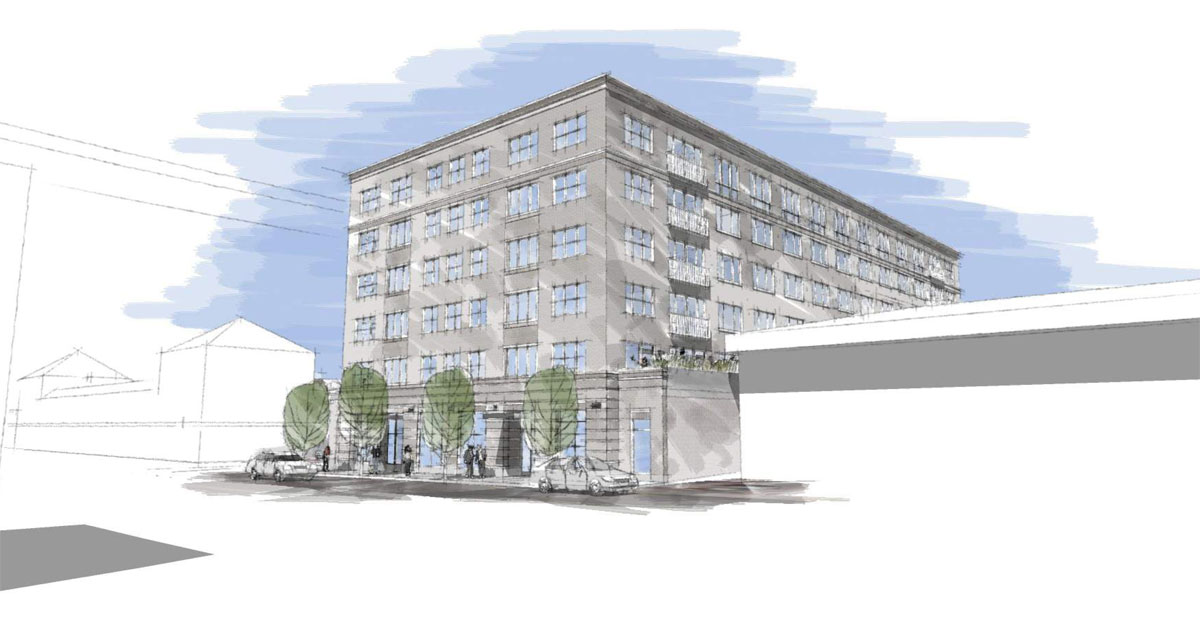 A Staff Report And Recommendation to the Design Commission [PDF], published before the June 11th hearing, recommended denial for the project. Concerns were raised about whether the building's form was being driven by the power lines, whether the transformer was located in the best location, and about the composition of the ground floor window arrangements in general. At the applicant's request, a continuance was granted. A second hearing before the Design Commission is currently scheduled for July 23rd.
Plans, Elevations and Sections