The proposed Restoration Hardware store on NW 23rd has returned for a second Design Advice hearing in front of the Historic Landmarks Commission. The proposed store by  Ankrom Moisan Architects would be modeled on the furniture store's 'Gallery' concept, as used at the recently opened West Hollywood store. Furniture would be display in a series of linked rooms, as they might be in a house. A roof terrace will be used to display outdoor furniture.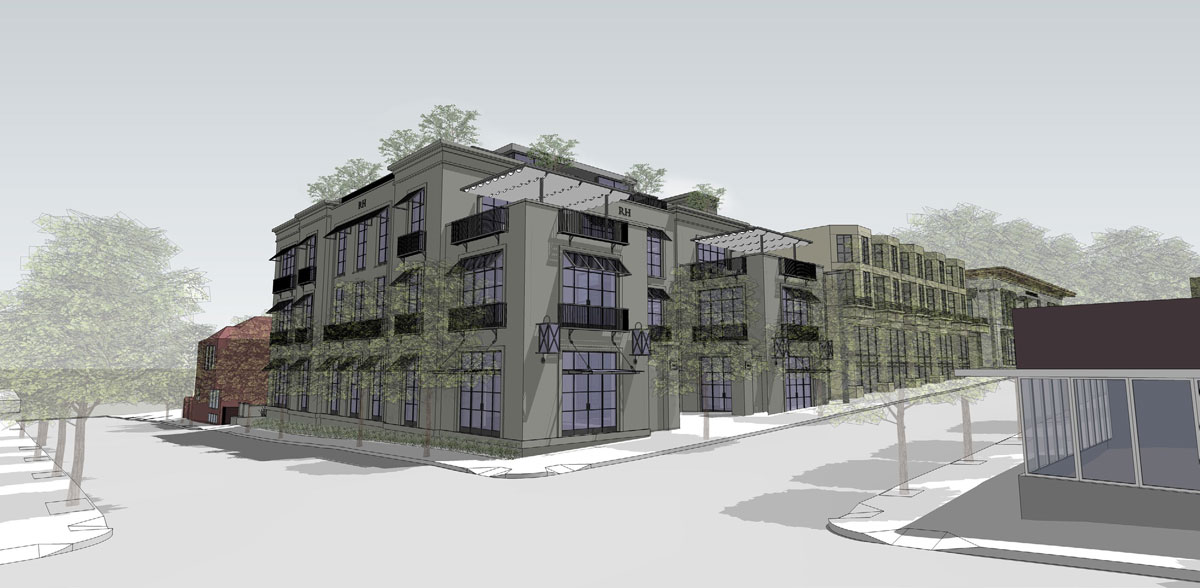 The site at NW 23rd & Glisan is located in the Alphabet Historic District. It is currently mostly occupied by surface parking. Two low rise buildings, currently occupied by Plaid Pantry and Sammy's Flowers, would be demolished.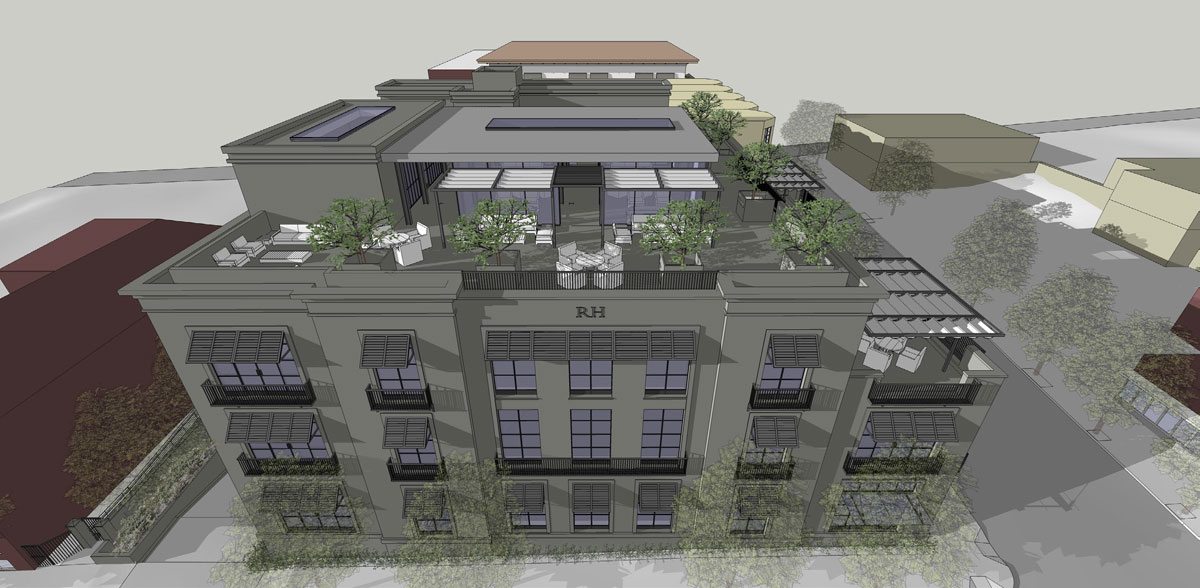 Changes made since the first design submitted include the introduction of an exterior courtyard facing NW 23rd Ave; the introduction of a pair of two story wings with roof decks either side of the courtyard; and the elimination of the multi story arches. As part of an internal reconfiguration the grand staircase that will rise through the building has moved from the south of the plan to the east.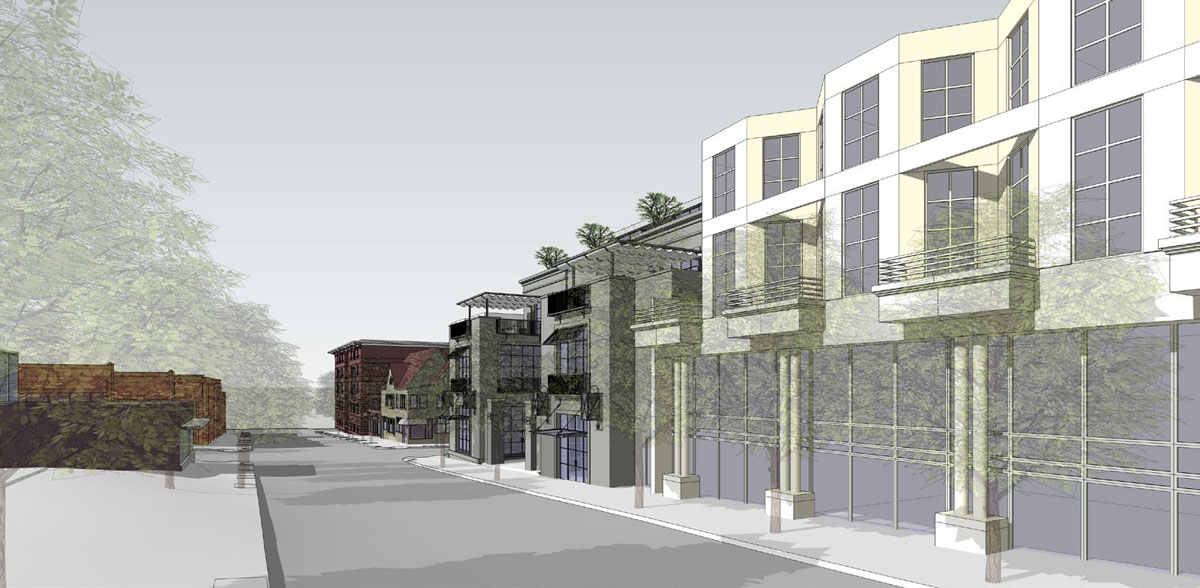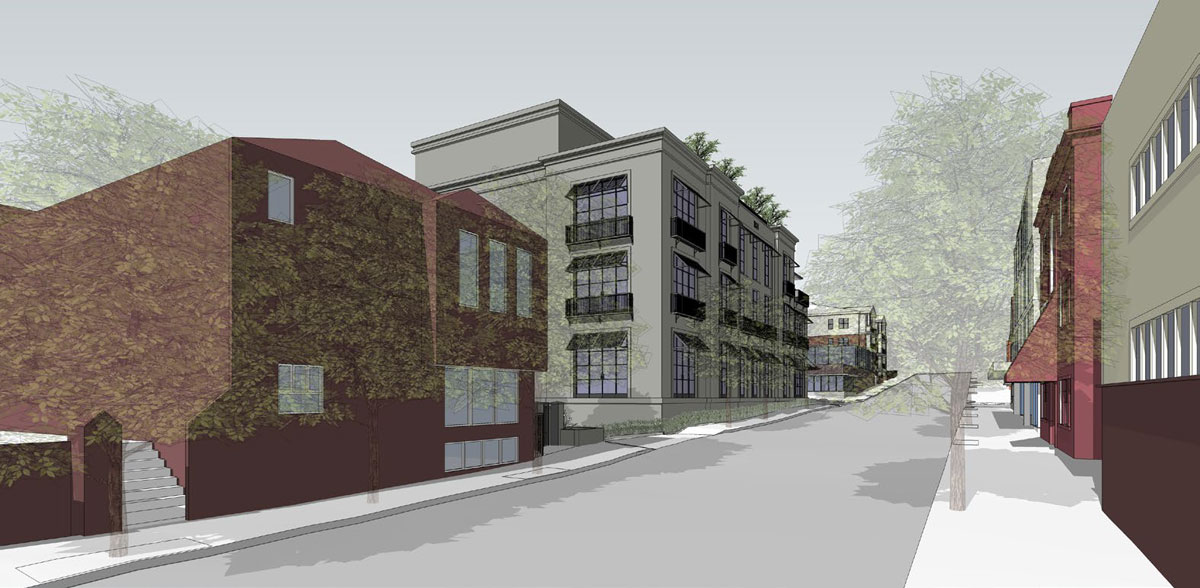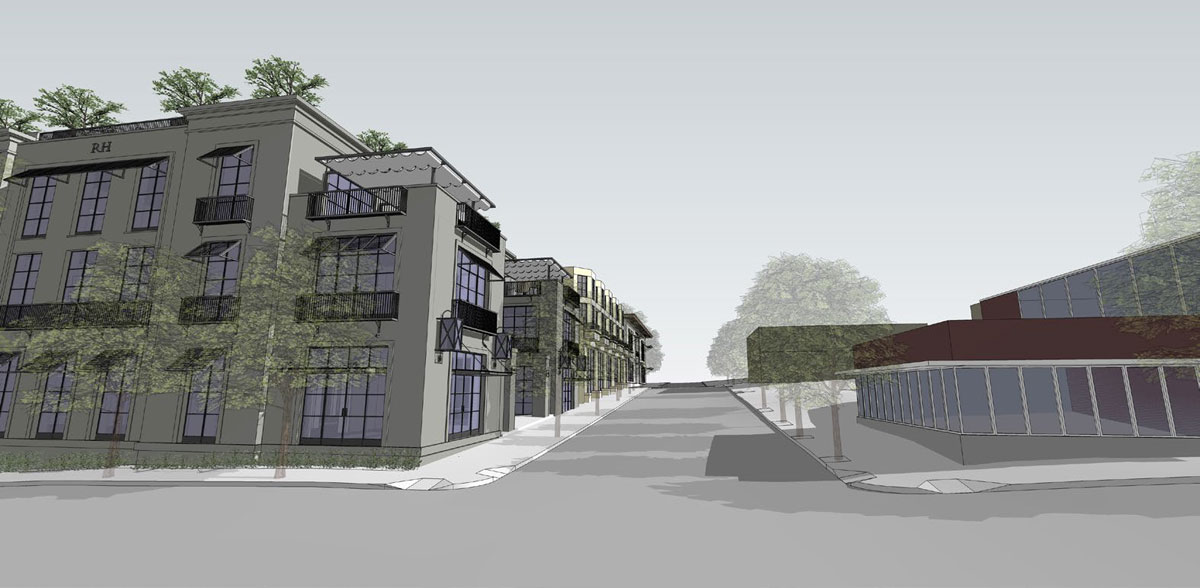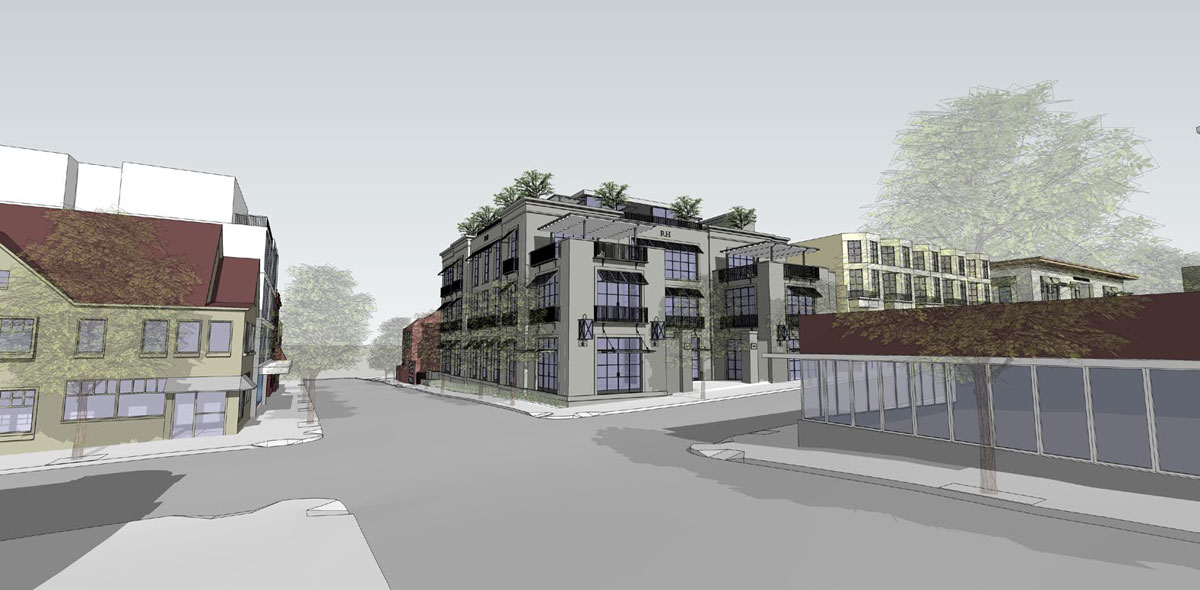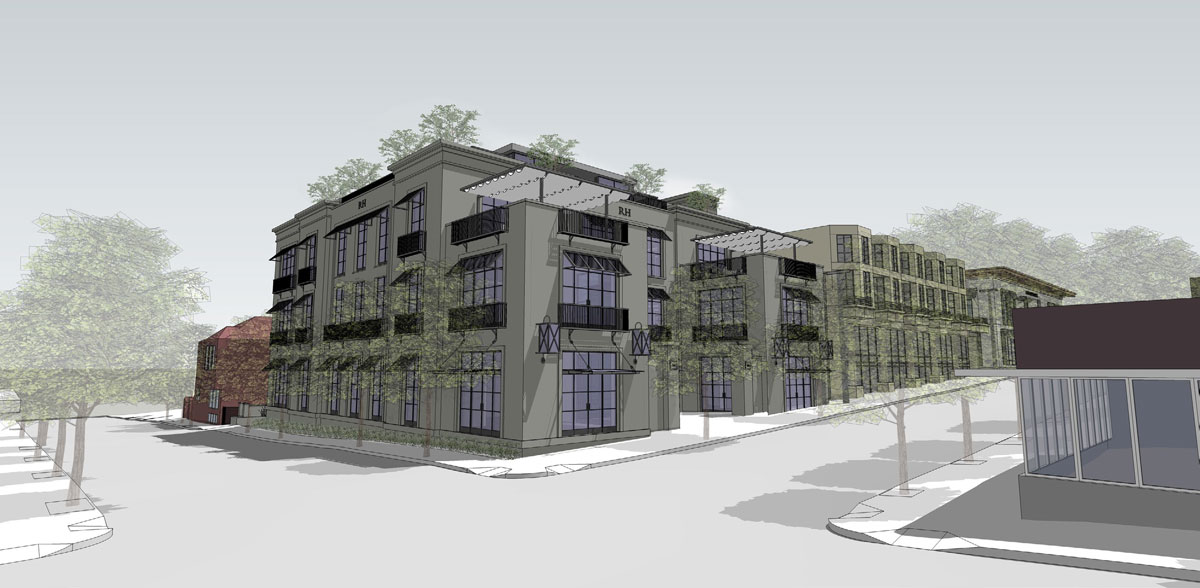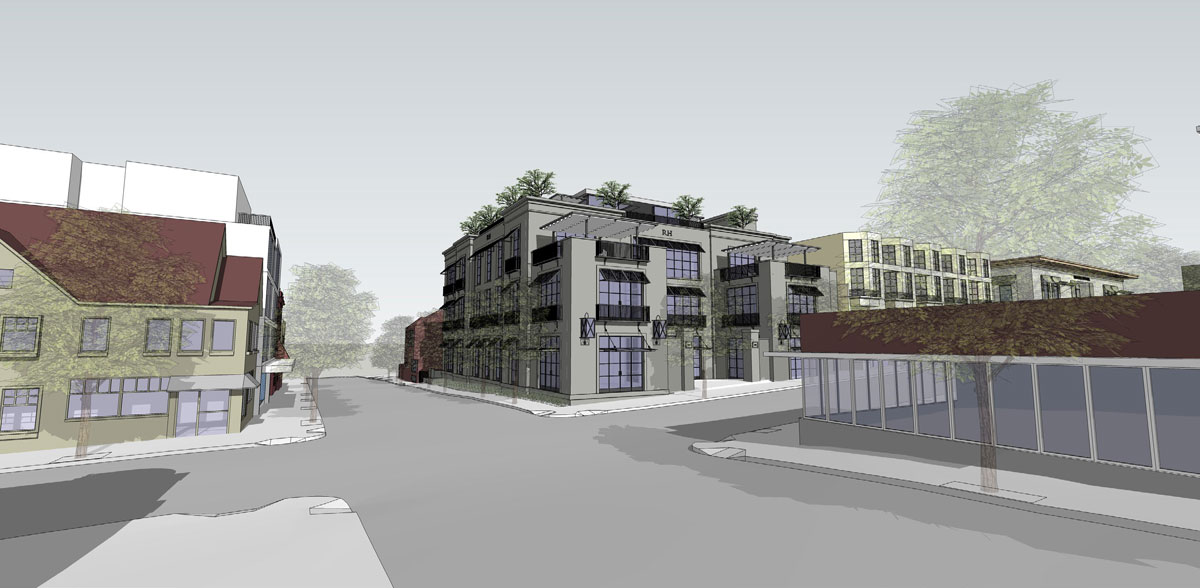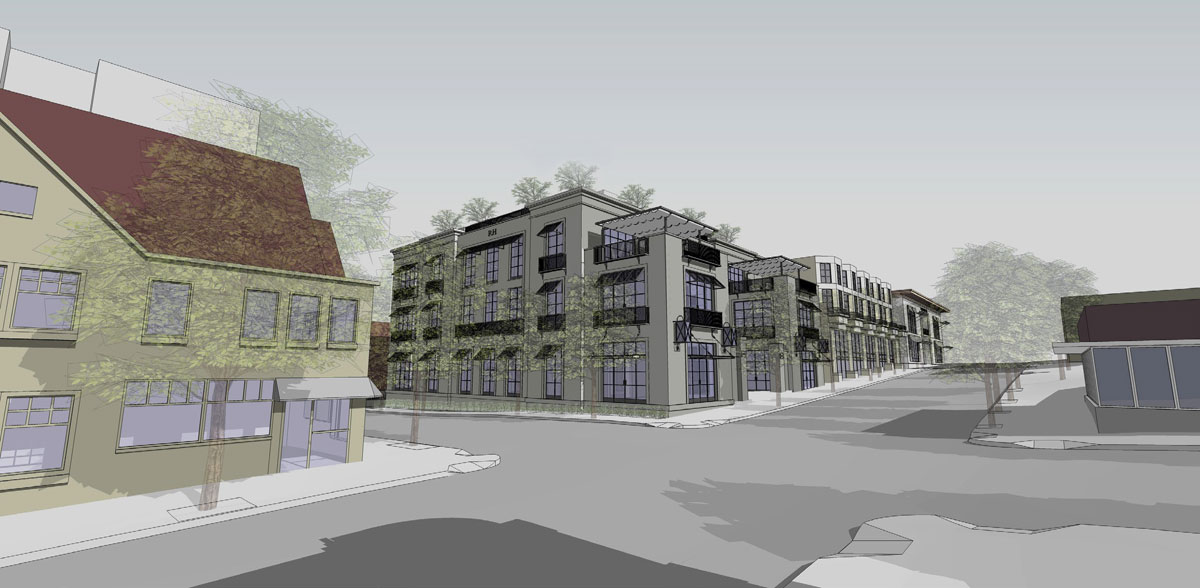 The project is now expected to proceed to a full Type III Design Review. Due to the its location in the Alphabet Historic District the review will be performed by the Historic Landmarks Commission.
Plans, Elevations and Sections