A Pre-Application Conference has been scheduled by Ankrom Moisan Architects to discuss a nearly full block development at SW 3rd & Taylor. The project would include a new 19-21 story hotel, as well as 100,000 sq ft of office space. The project would incorporate the Ancient Order Of United Workmen Temple building at SW 2nd & Taylor. Between 43 and 100 parking spaces are proposed, to be accessed from SW 3rd Ave.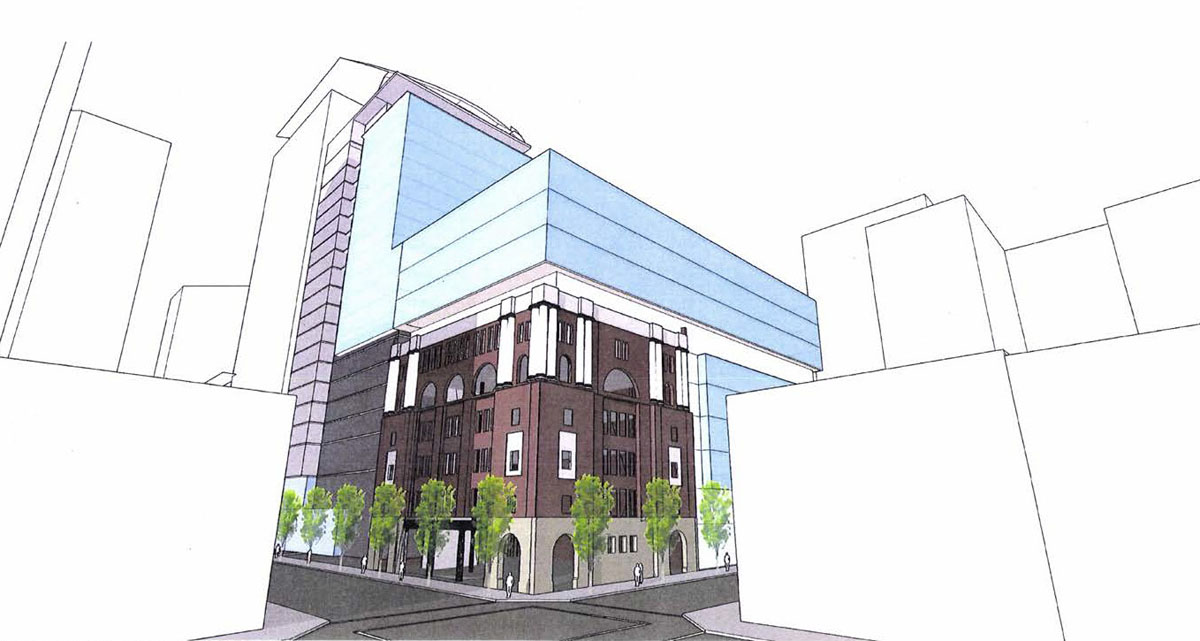 The project site includes 7/8 of the block bound by SW 2nd, Salmon, 3rd and Taylor. The only portion of the block not included is the Auditorium Building, which is under separate ownership and is listed on the National Register of Historic Places. The other buildings on the block have no historic designations, though both the Hotel Albion / Lotus Cardroom [PDF] and Ancient Order Of United Workmen Temple [PDF] were identified as "eligible" for inclusion in the National Register during the City's 1984 Historic Resources Inventory. The Temple building is proposed to be incorporated into the project, while the Lotus Cardroom, the Good Earth cafe building and the parking garage on SW Taylor would be demolished.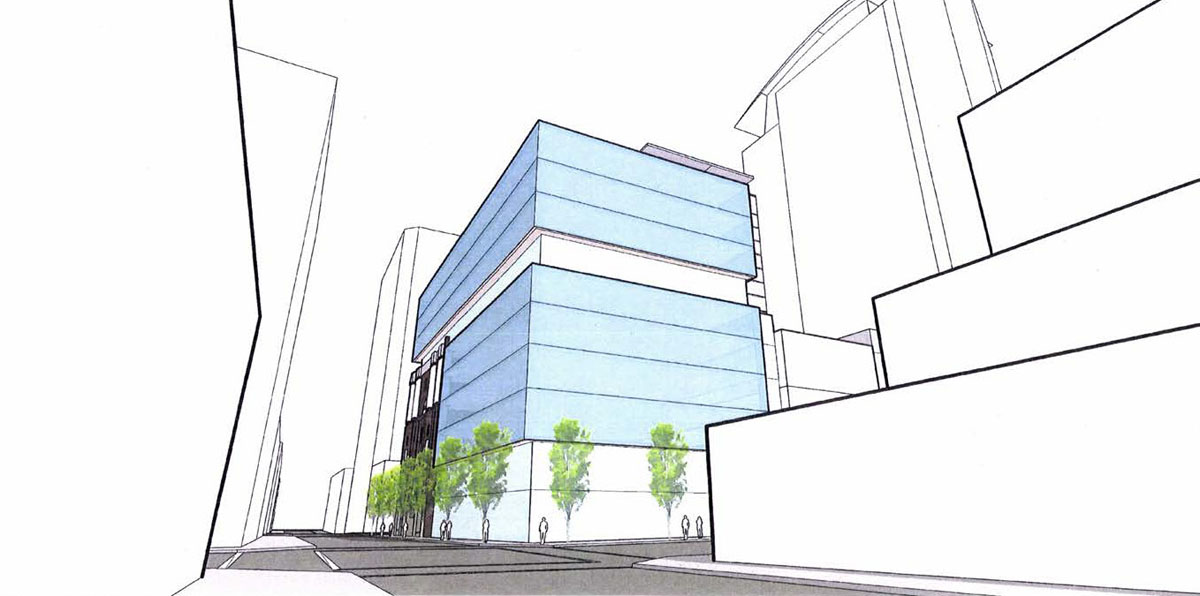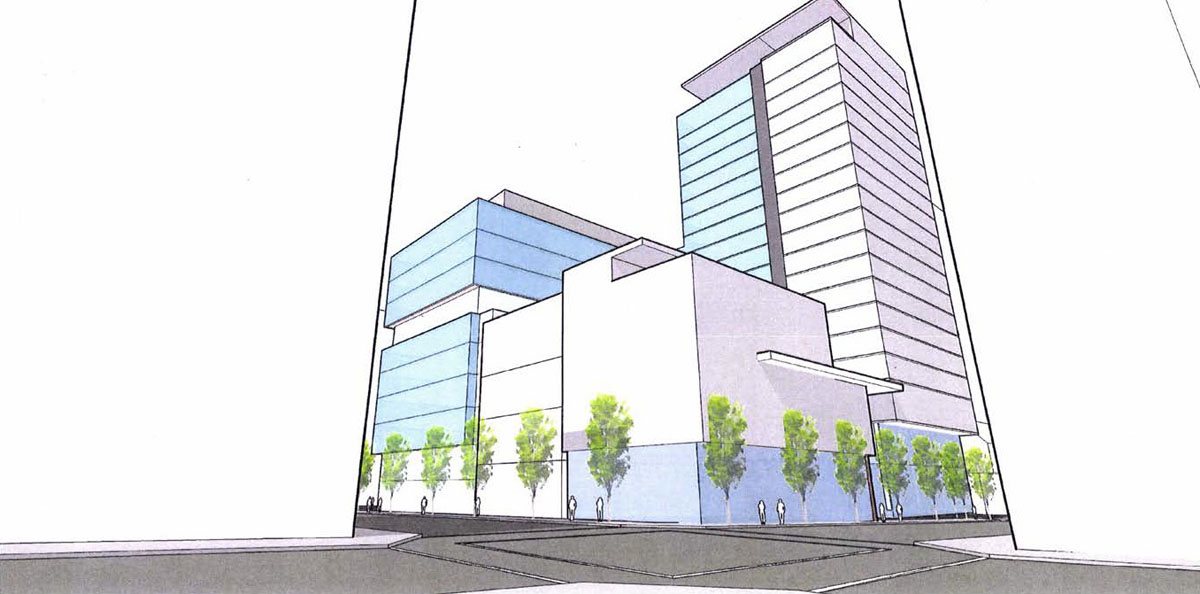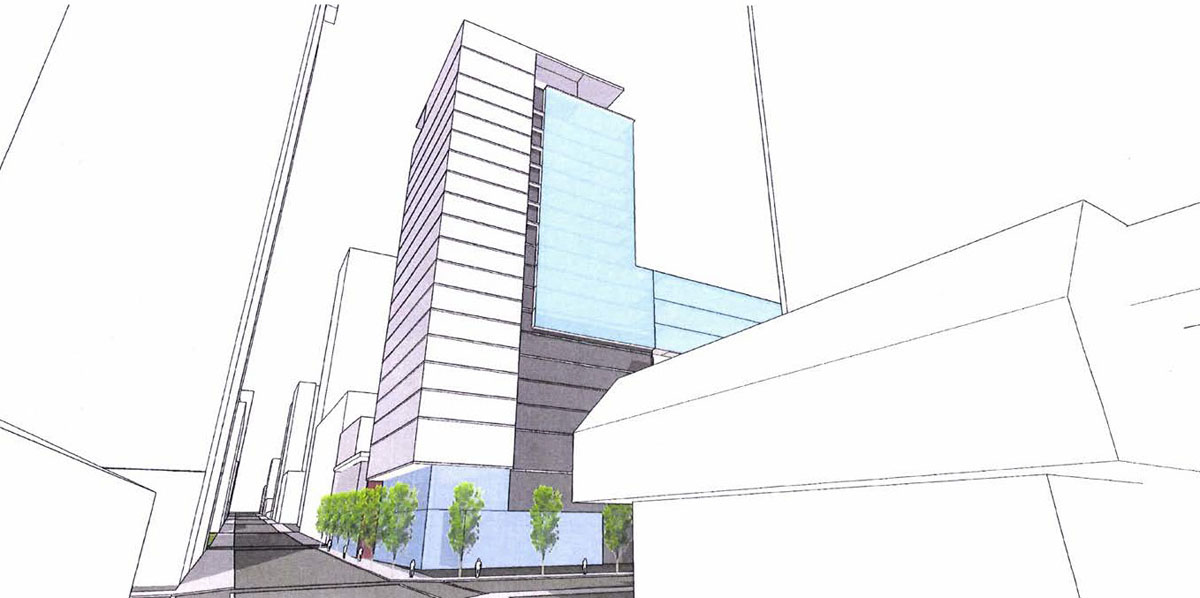 The Pre-Application Conference [PDF] is scheduled for September 22nd 2015 at 8:30 AM. A Design Advice Request is currently on the Design Commission agenda for November 19th. In order to gain approval the project will be required to go through a Type III Design Review, with public hearings before Design Commission.
Plans and Elevations