The Design Commission has approved a renovation of the former YMCA building at 2815 SW Barbur Blvd, which will become the new Portland base for Under Armour. The renovation is being designed by Boora Architects, who were the original architects for the 1977 building. The developer for the project is Seattle based InterUrban Development.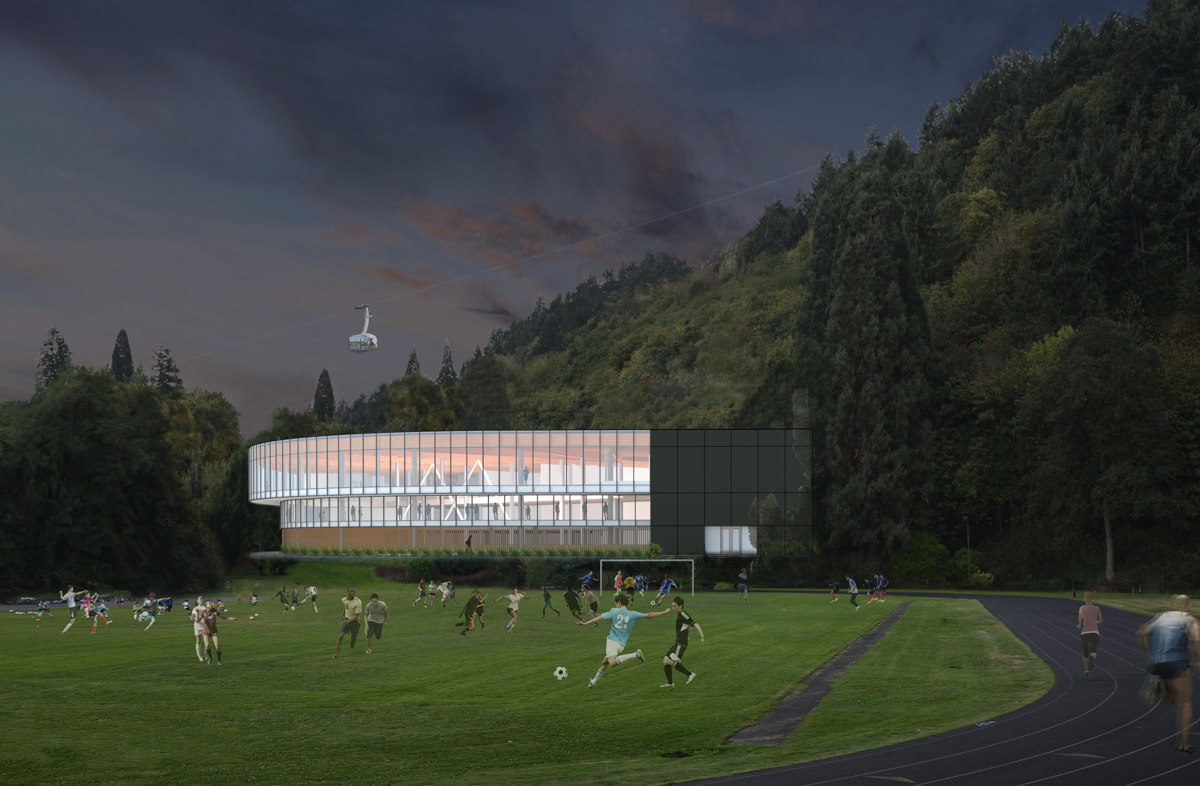 The existing building overlooking Duniway Park was designed by Stan Boles, working for the firm then known as Broome, Oringdulph, O'Toole & Rudolf & Associates.  The curved building was designed to blend into the hillside. Though now painted yellow and orange, the original paint scheme was a dark green color, intended to complement the evergreen foliage of Marquam Hill. The building remained in use as a YMCA until 2009, when it was repurposed into Allstar Fitness. The building was briefly rebranded as the Duniway Athletic Club, which then closed in 2013. Since the end of its life an athletic facility the building has remained unused, with the exception of the parking spaces, which are being used as paid parking.
Work on the exterior of the building will include the installation of a new curtain wall window system on the north and east facades of the building, wrapping around the curve that faces the park. The new glazing system will extend up to the parapet, exposing the glulam beams at the roof to exterior view for the first time. Existing plaster will be repaired, or replaced with a new cementious plaster system with an integral dark gray color. The existing parking garage will be screened with a vertical wood fin screen.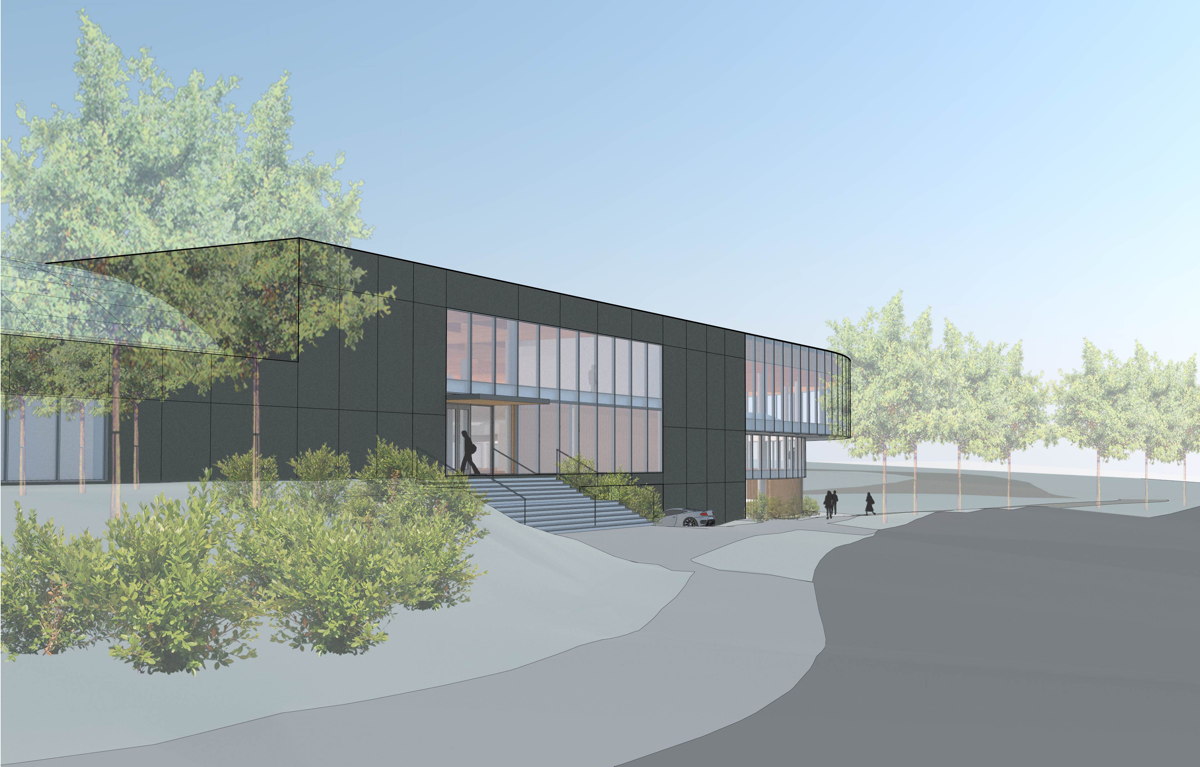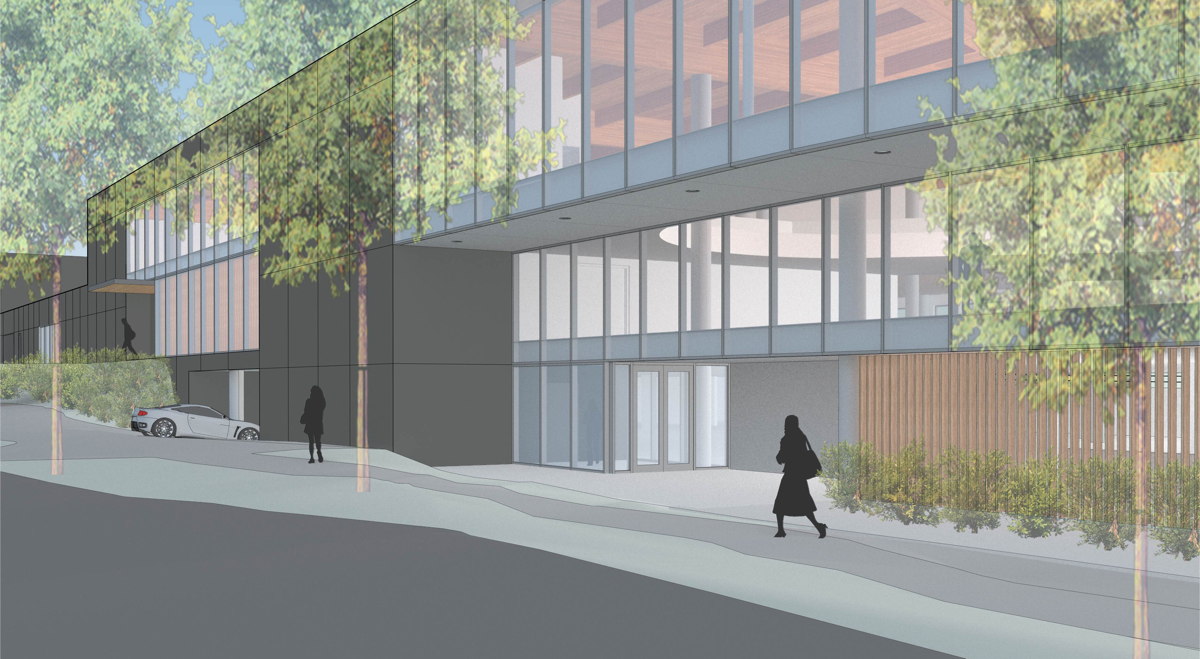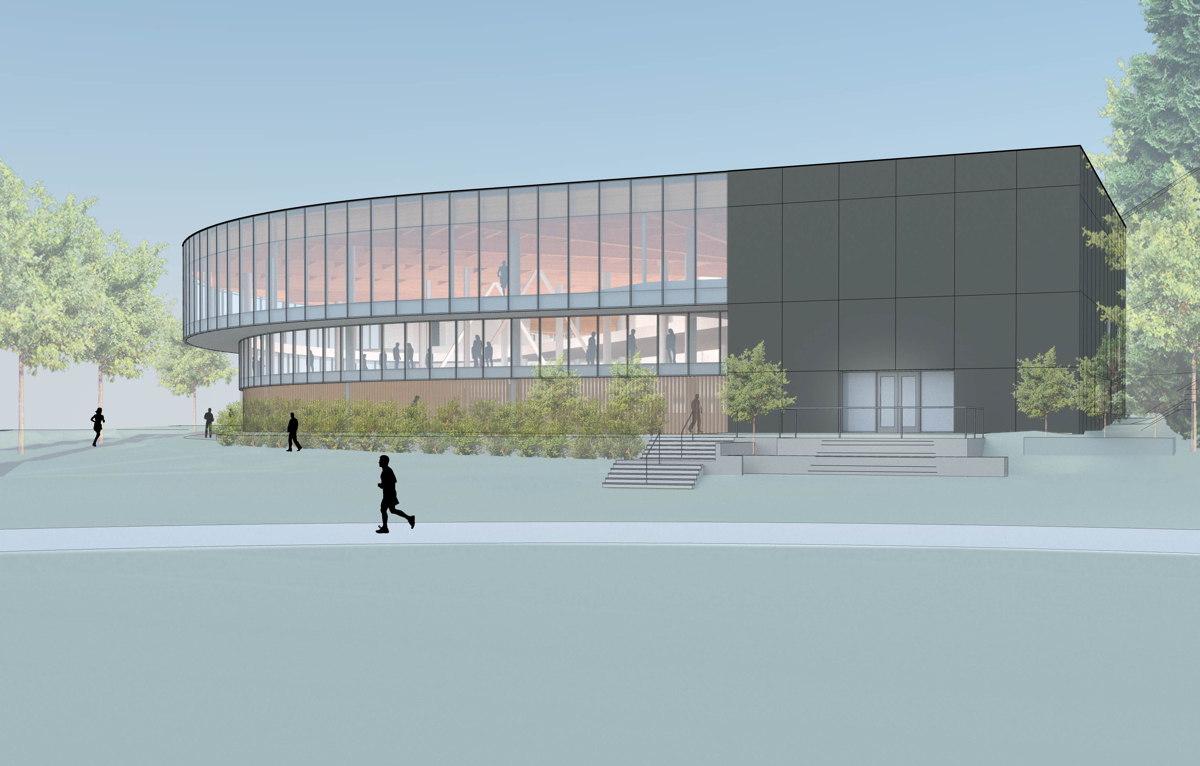 A Staff Report and Recommend to the Design Commission [PDF], published before the October 15th hearing, concluded that the renovated building will "present a more dramatic new public face to the building while nestling into the mature landscaping of the Terwilliger Parkway to the west and above." The renovation found strong support from the Commission, with Chair Wark recalling that on his first visit to Portland—while still in graduate school—he immediately went to visit the building, which he had seen published in an architectural magazine. His pleasure at seeing the building renovated was shared by the rest of the Commission, who unanimously voted to approve the project.
Building permits for the core and shell renovations are now under review. Interior alterations will be submitted as a separate package, not subject to Design Review. Under Armour is expected to take occupancy of the building in November 2016.
Plans, Elevations and Sections