An initial Design Review hearing is approaching for the Fair Haired Dumbbell, the latest addition to the Burnside Bridgehead. The building takes its name from its arrangement in plan: two boxes linked by skybridges. Between the two boxes there will be 64,700 sq ft of space, made up primarily of retail and the ground floor and office space in the five floors above. The design of the project is by FFA Architecture and Interiors for Guerrilla Development.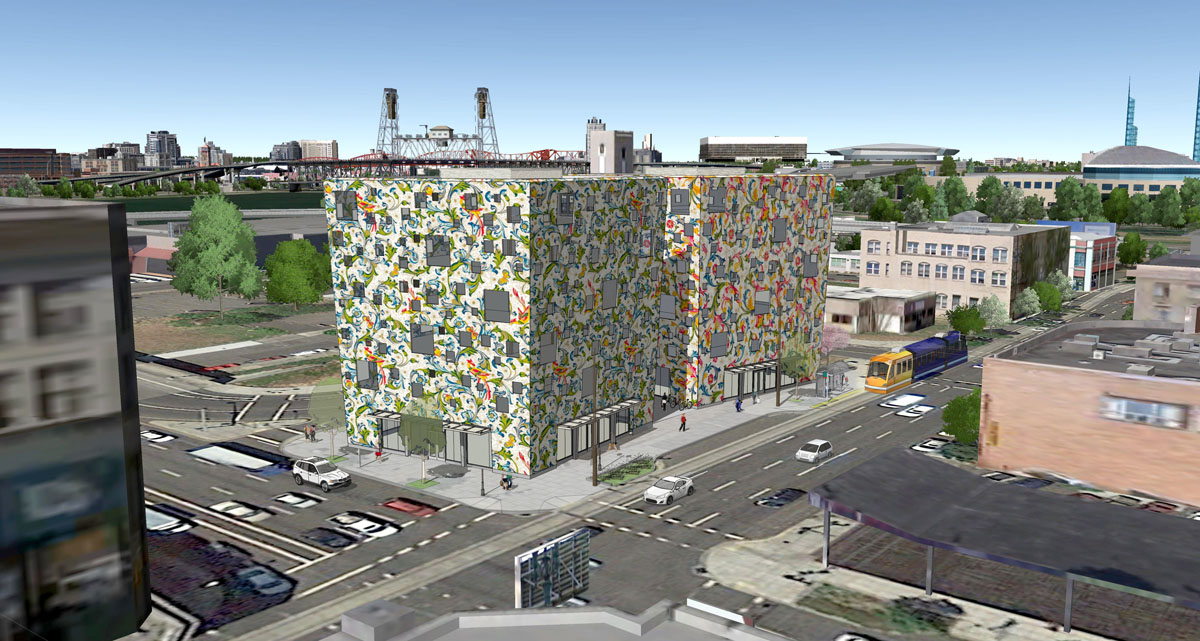 The proposed building will be located at the intersection of E Burnside and NE Martin Luther King Jr Blvd, on the eastern half of Block 76. The block is one of a number of blocks at the Burnside Bridgehead acquired by the Portland Development Commission in the 2000s, who at the time were looking to build a single large development on the multi-block site. After a number of attempts to develop the site failed, they sold off the individual blocks to different development groups. Nearby projects under construction at the Bridgehead include Block 67 by Skylab Architecture and Block 75 by Works Partnership.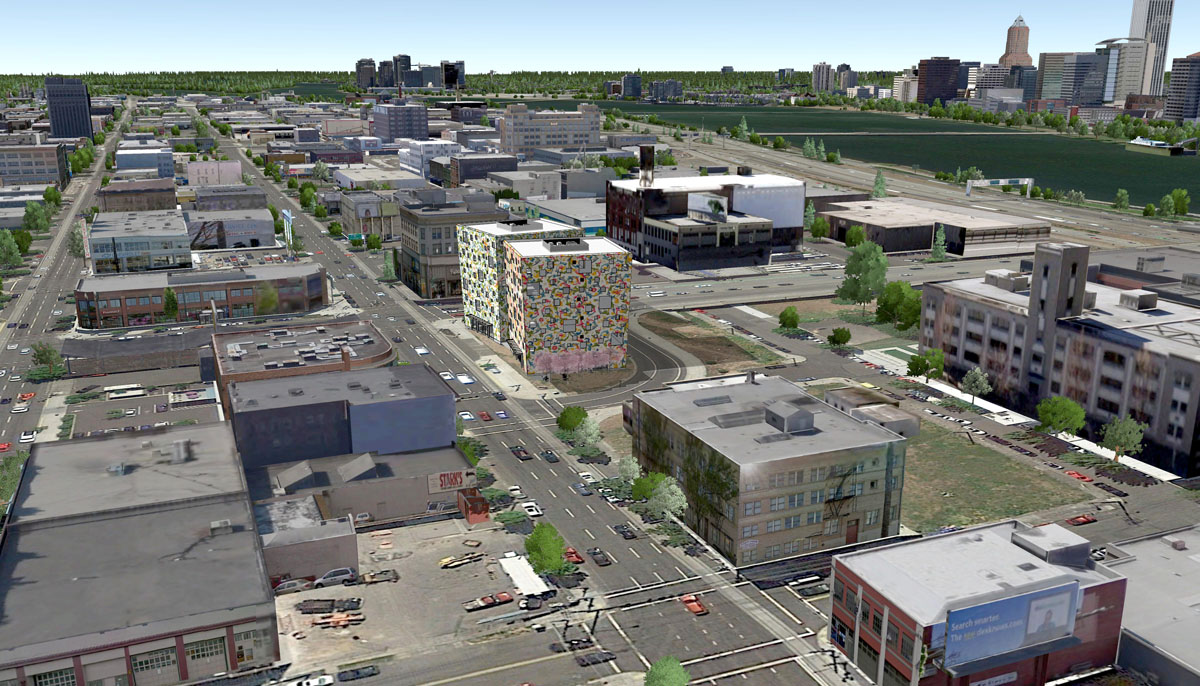 The most striking aspect of the Fair Haired Dumbbell is its exterior skin, which is covered in two different florentine wrapping paper designs. This will be achieved by applying a hand-painted acrylic pattern over synthetic stucco. Punched into the walls are a series of random pattern windows.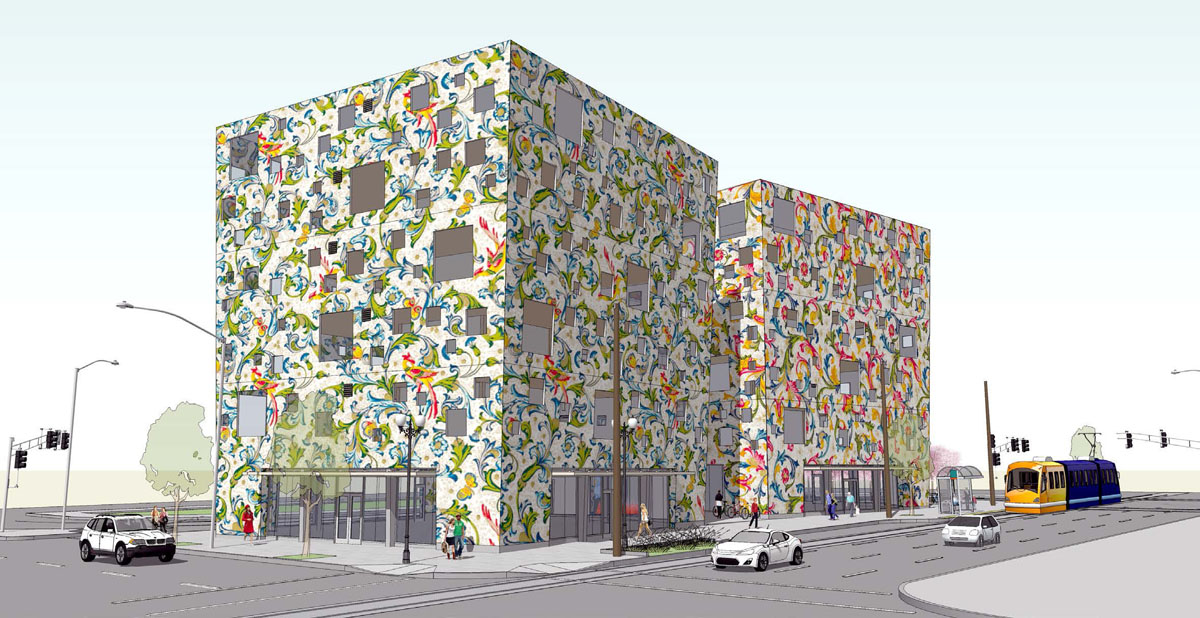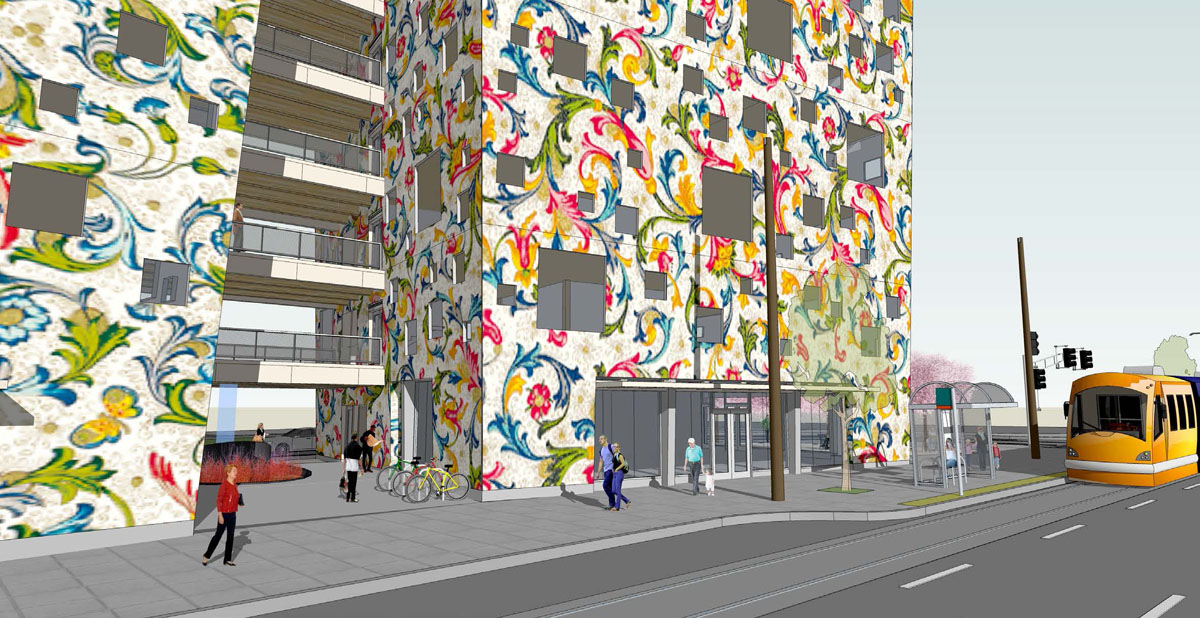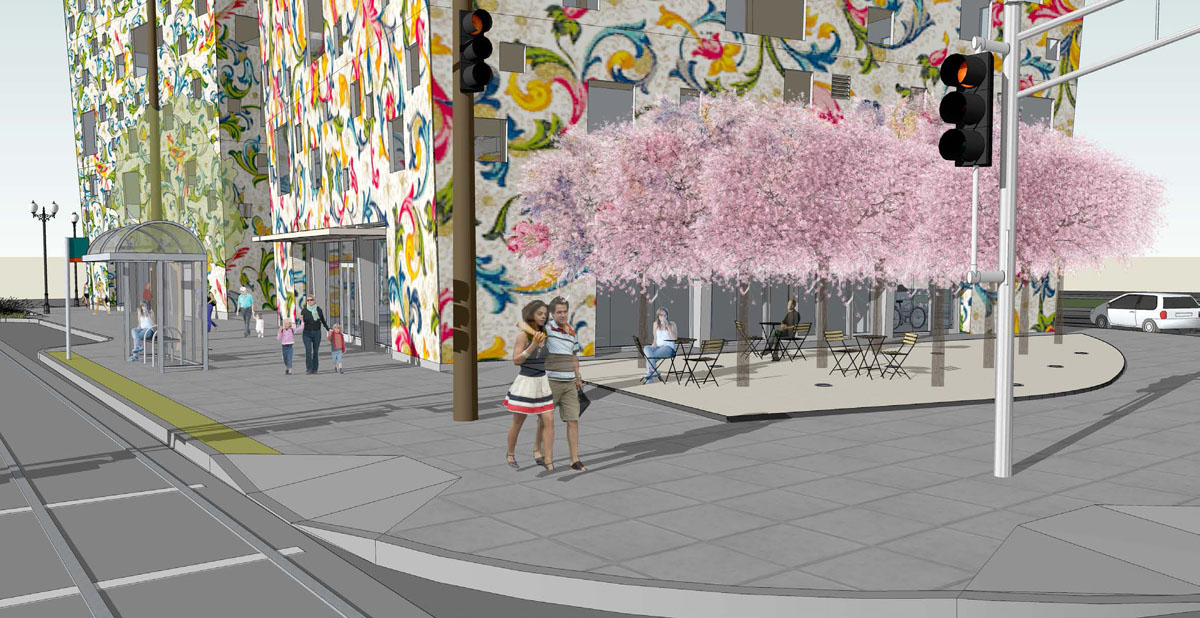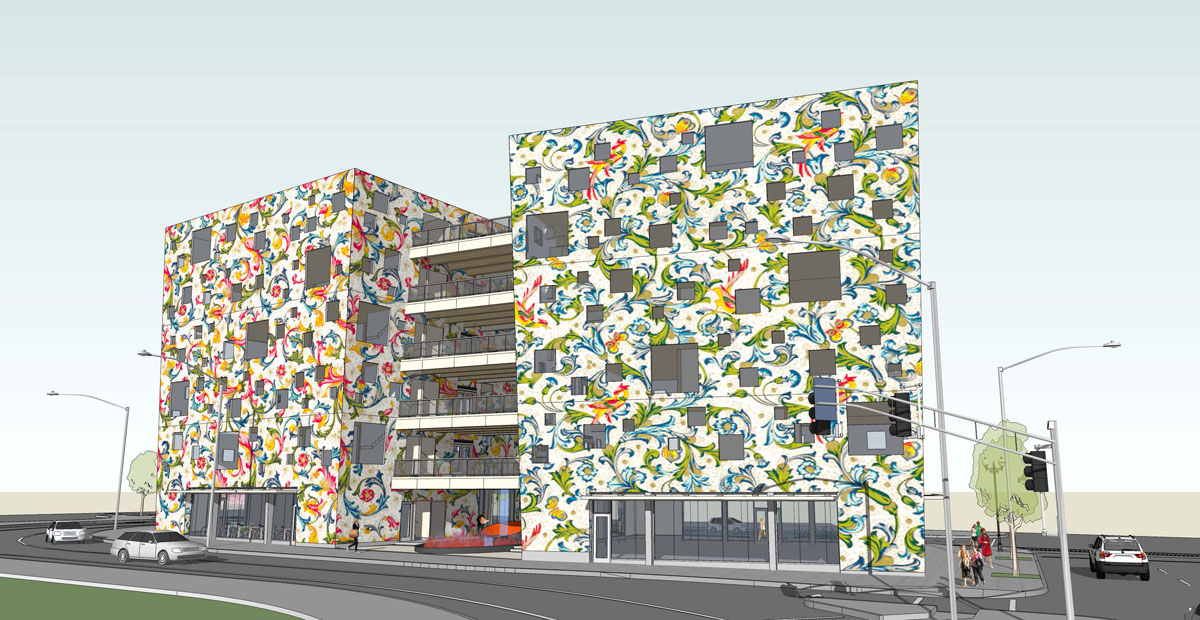 The Design Commission is scheduled to review the building on Thursday July 9th. A Staff Report and Recommendation to the Design Commission [PDF] does not yet recommend approval, with concerns raised about the quality and permanence of the exterior skin; whether the building contributes to a vibrant streetscape; and the degree to which the building responds to its context. If no binding vote is called the applicant may ask for a continuance and return at a later date with revised drawings.
Plans, Elevations and Sections