A date has been set for Oregon Square to have its first full Design Review hearing, after three advisory Design Advice hearings earlier in the year. The Design Commission will review the massive superblock development on August 13th. The project by American Assets Trust and GBD Architects will include 940 residential units, 50,000 sq ft of retail space and 908 below grade parking stalls. At the project's center will be a large public square, designed by Place Studio.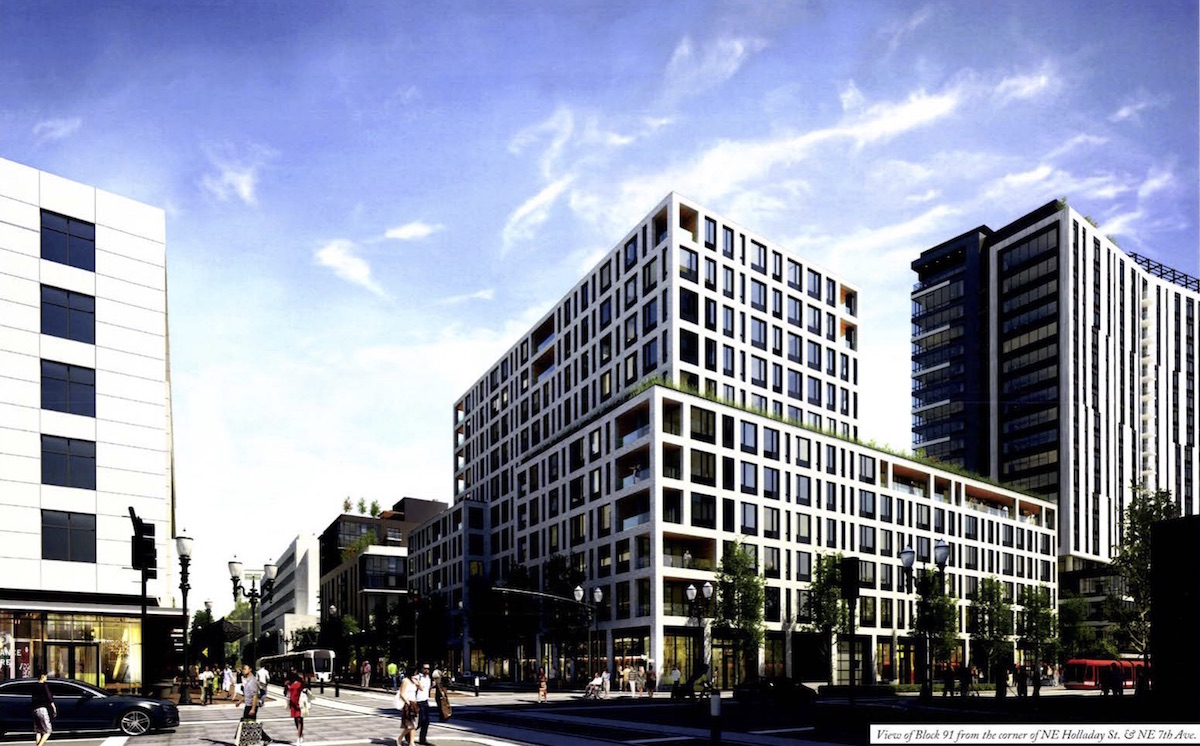 The project site is a superblock bound by NE 7th Ave, NE Holladay St, NE 9th Ave and NE Oregon St. It is currently developed with four low rise office buildings, built by the Lloyd Corporation between 1939 and 1950. None are listed on the National Register of Historic Places, though all four have been identified as eligible for inclusion. The Lloyd Farmers Market is held on the site on Tuesday mornings; it is expected to return to the site when construction is complete.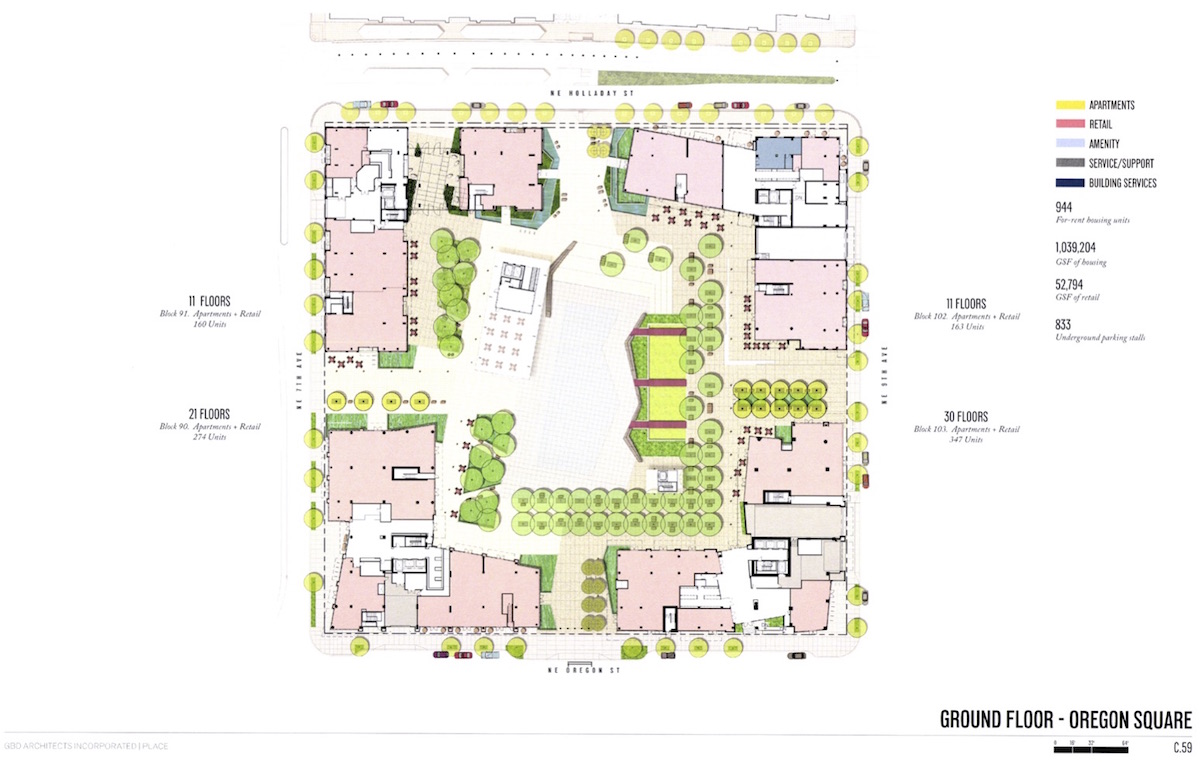 The development will include four buildings around the new square. The tallest of these will be Block 103, which will rise to 30 floors and include 347 residential units. The next tallest will be Block 90, at 21 floors and 274 units. Block 91 and 102 will each be 11 floors tall, with 160 and 163 units respectively.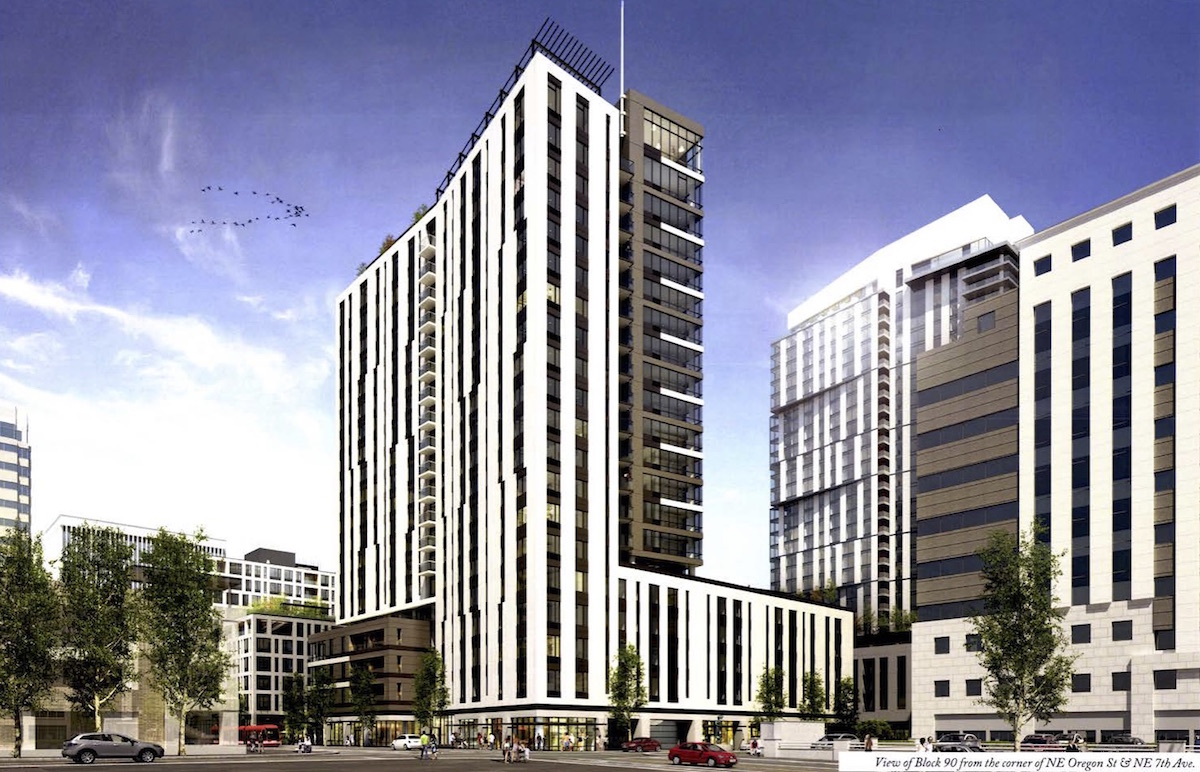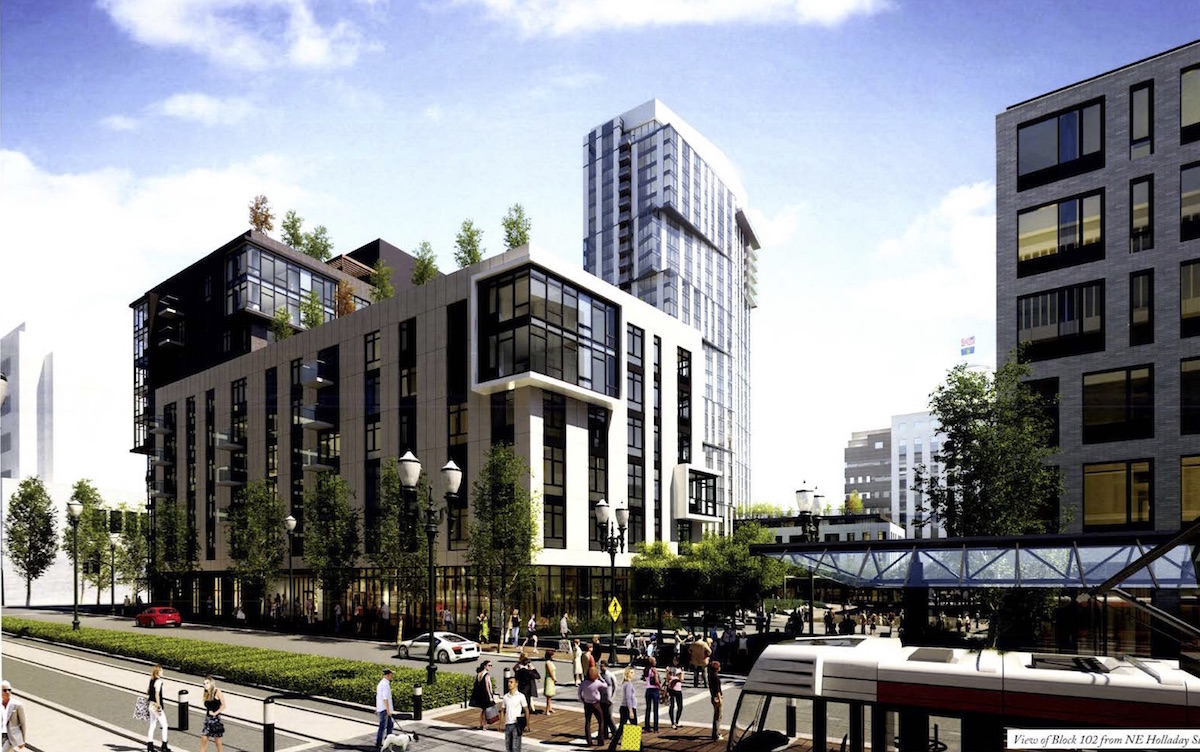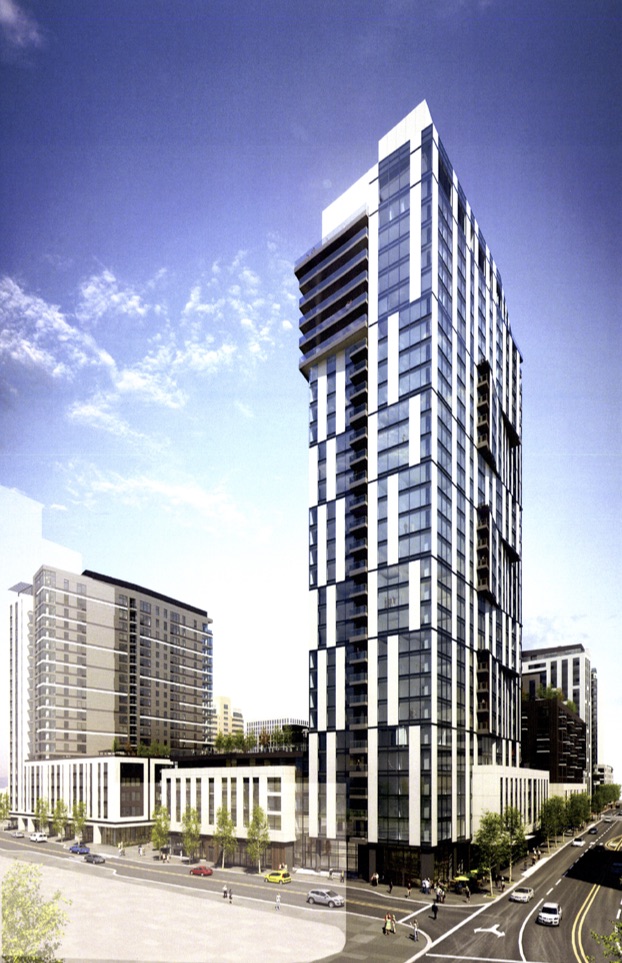 A Request for Response [PDF] was published by the Bureau of Development Services on June 26th. A Staff Report and Recommendation to the Design Commission will be published one week before the tentative hearing date.