The development team behind the proposed Hyatt Regency hotel at the Oregon Convention Center have submitted initial drawings to the Design Commission for the purpose of receiving Design Advice. The drawings by ESG Architects, Ankrom Moisan Architects and Mayer Reed Landscape Architecture focus on the street level engagement and public spaces of the proposed hotel. The massing, height and facade articulation of the room tower is purposefully left vague in the drawing package, and will presumably be addressed at a future hearing.
The $212 million, 600-room Convention Center hotel is being part financed by $60 million of Metro issued bonds, which will be backed by lodging taxes paid by hotel guests. In 2012 Metro chose Minneapolis based Mortenson as the developer for the project. Mortenson are also behind the Downtown AC by Marriott Hotel.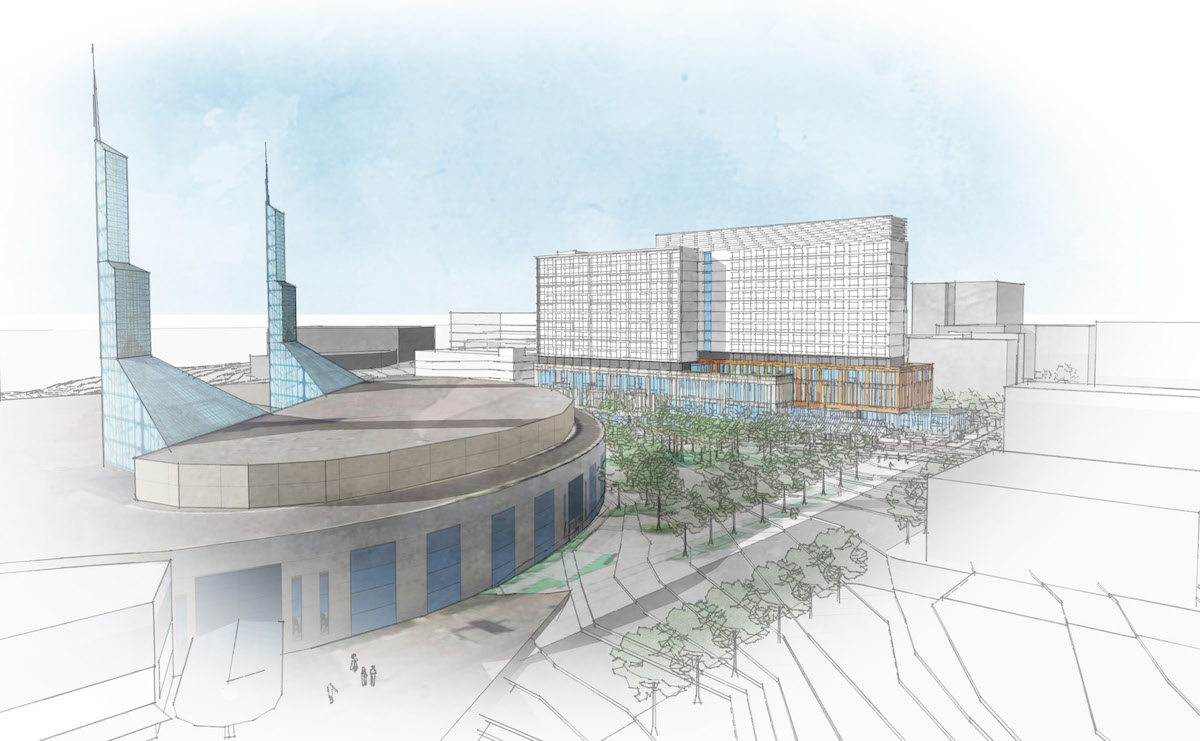 The site for the proposed hotel is a superblock in the Lloyd District, directly across the MAX tracks from the Oregon Convention Center. The site is bound by NE Martin Luther King Jr Blvd, NE Holladay Street, NE 2nd Ave, and the under construction NE Hassalo Place. A 6 story parking garage is also proposed for the block immediately to the west.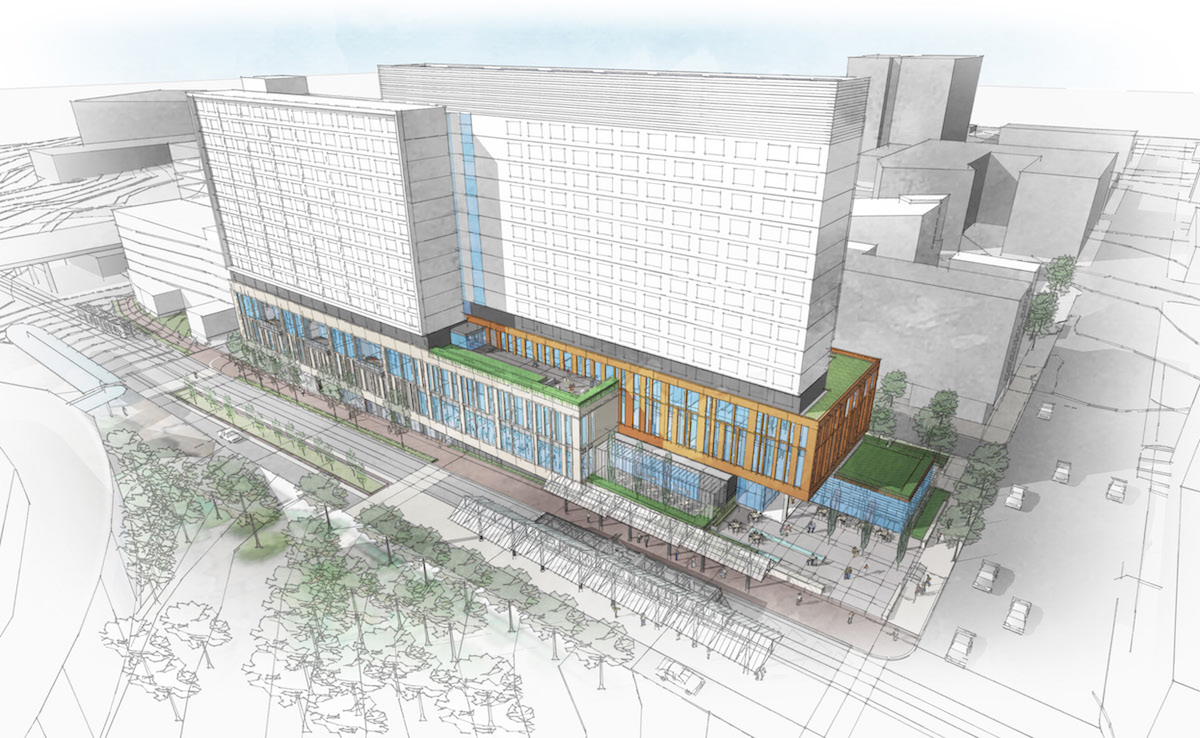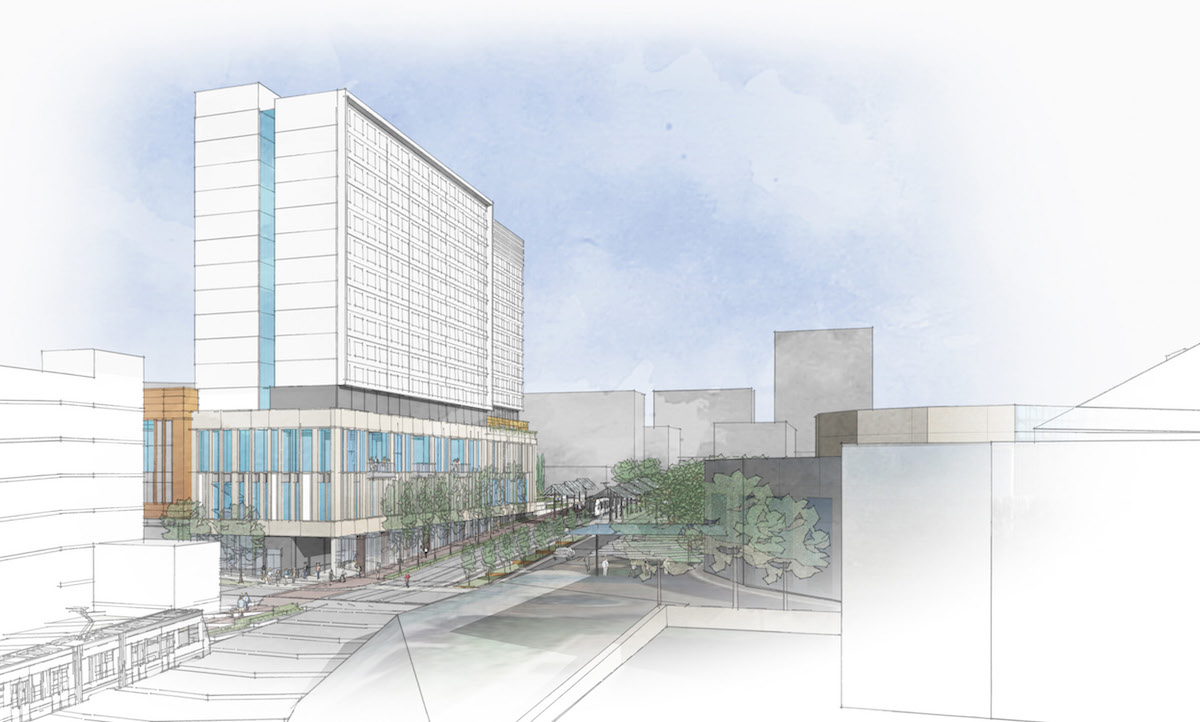 A public plaza is proposed at the corner of NE MLK and NE Holladay St, a response to a Zoning Code requirement that superblock sites must provide walkways, landscaped areas, and public plazas or public atriums. The location for the plaza was partly chosen due to its location adjacent to the Convention Center MAX stop. Potential program for the plaza includes loose cafe tables, seating and shade umbrellas for individual daily use.
The hotel main entry would open onto the plaza, as would a restaurant, a lobby/bar and a market. Pre-function spaces and a restaurant would look out onto NE Holladay St. Above the two story podium would be an outdoor terrace with access from the Regency Club lounge.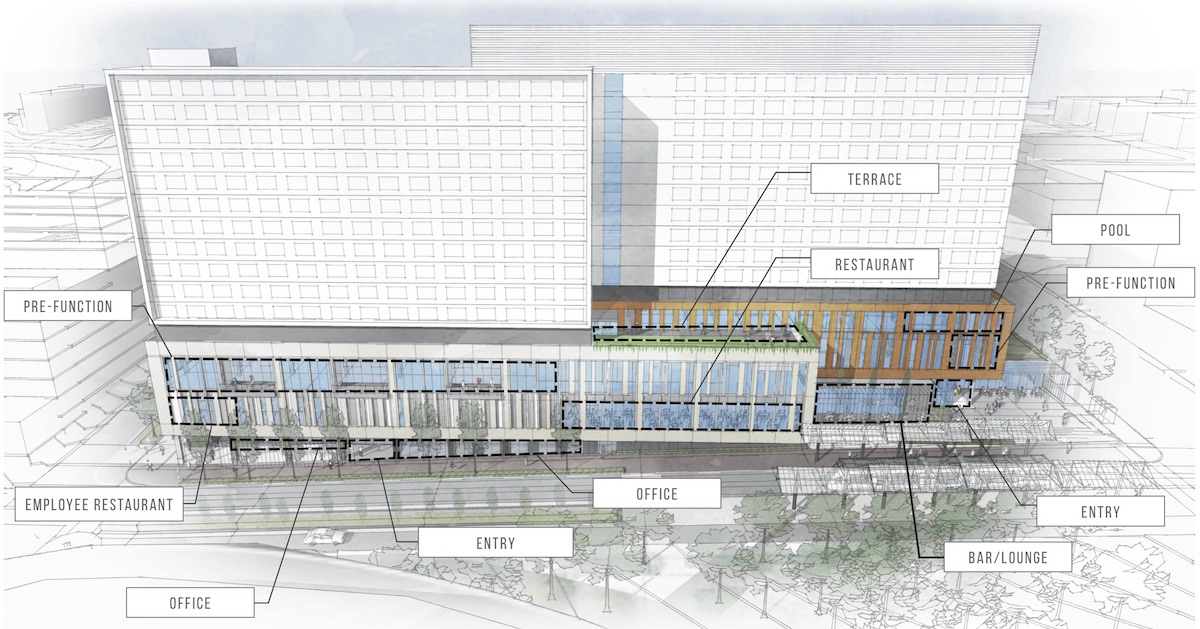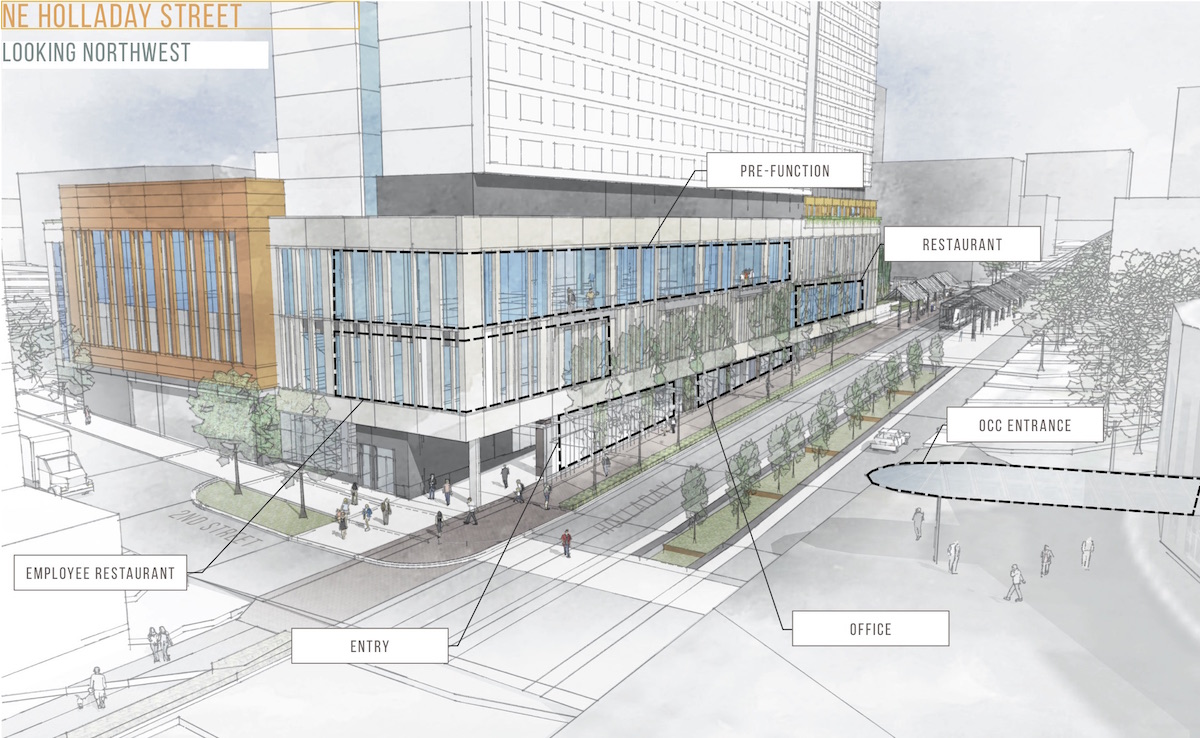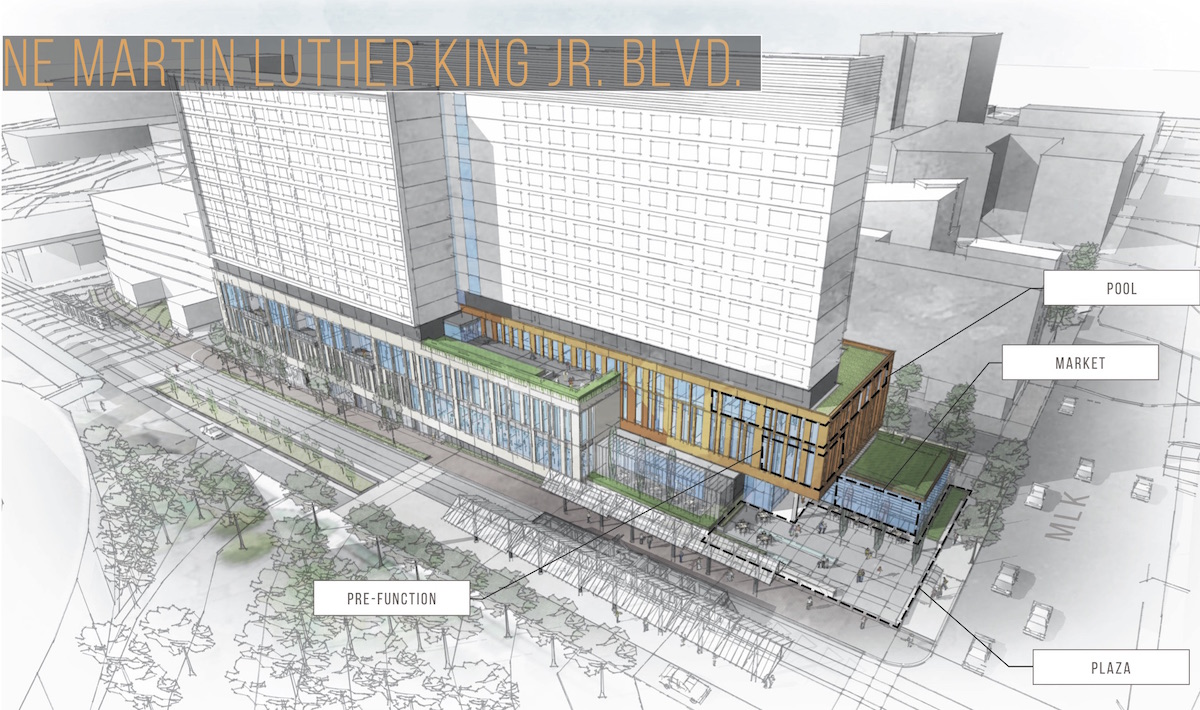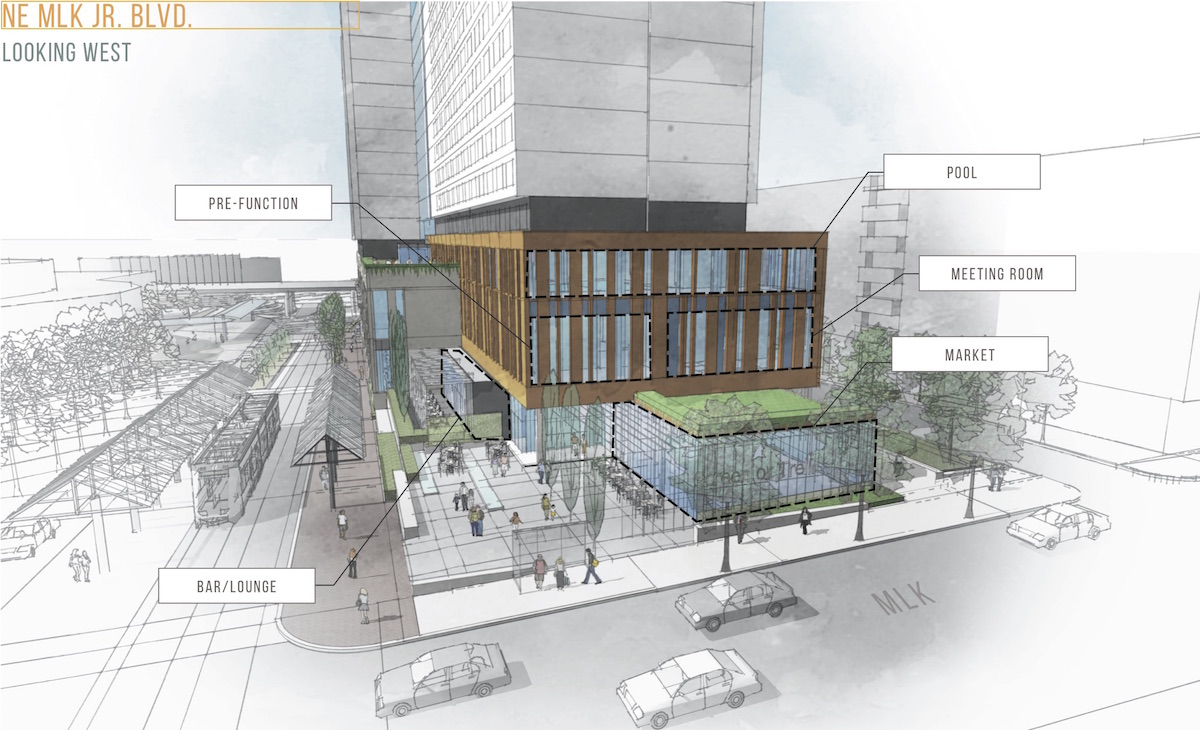 The newly created NE Hassalo Place would be primary entrance for vehicular traffic, something the MAX tracks preclude from happening on NE Holladay St. A porte cochere is shown adjacent to the lobby for auto/taxi entry. A large group entry for buses and taxis would be located closer to the ballroom. Meeting rooms and pre-function spaces would look out on NE Hassalo Place.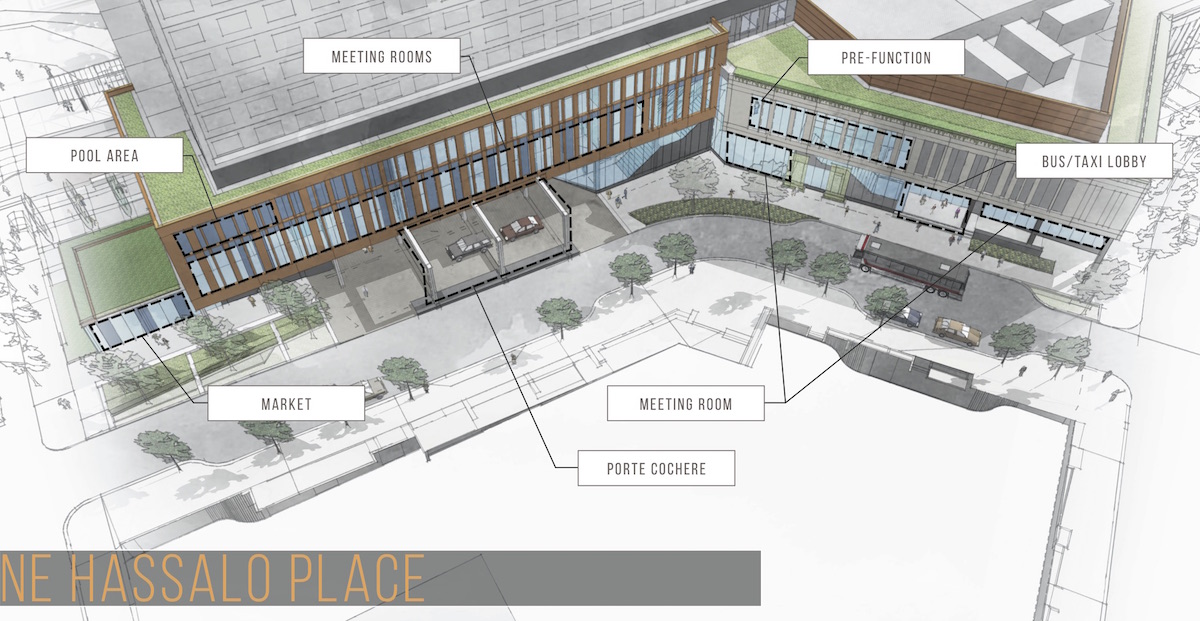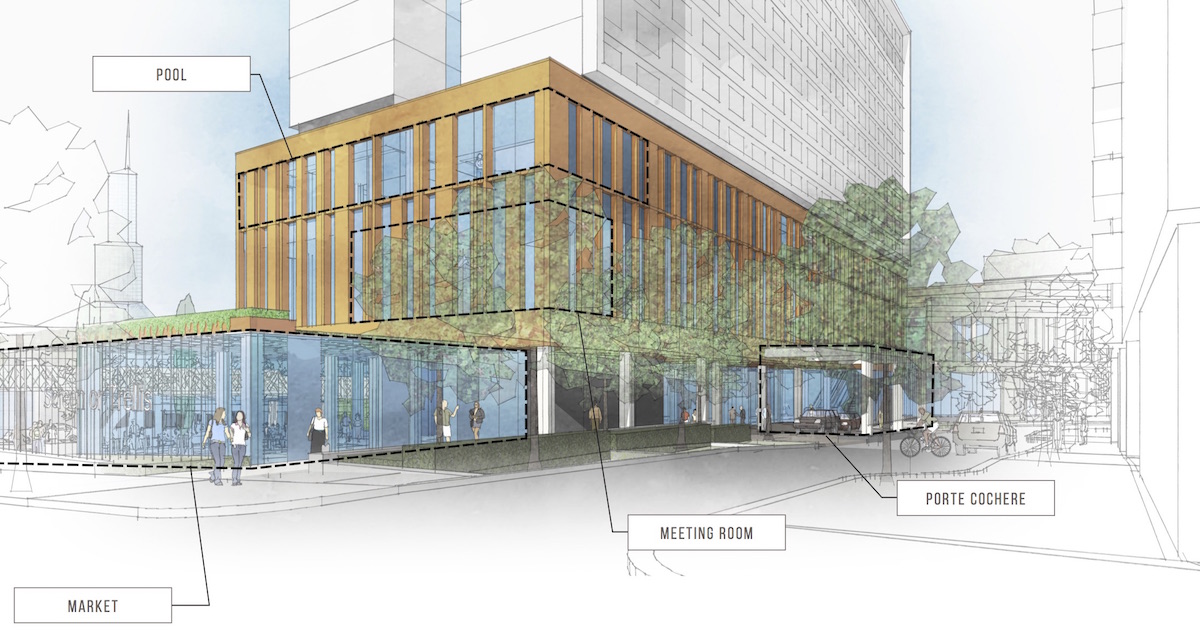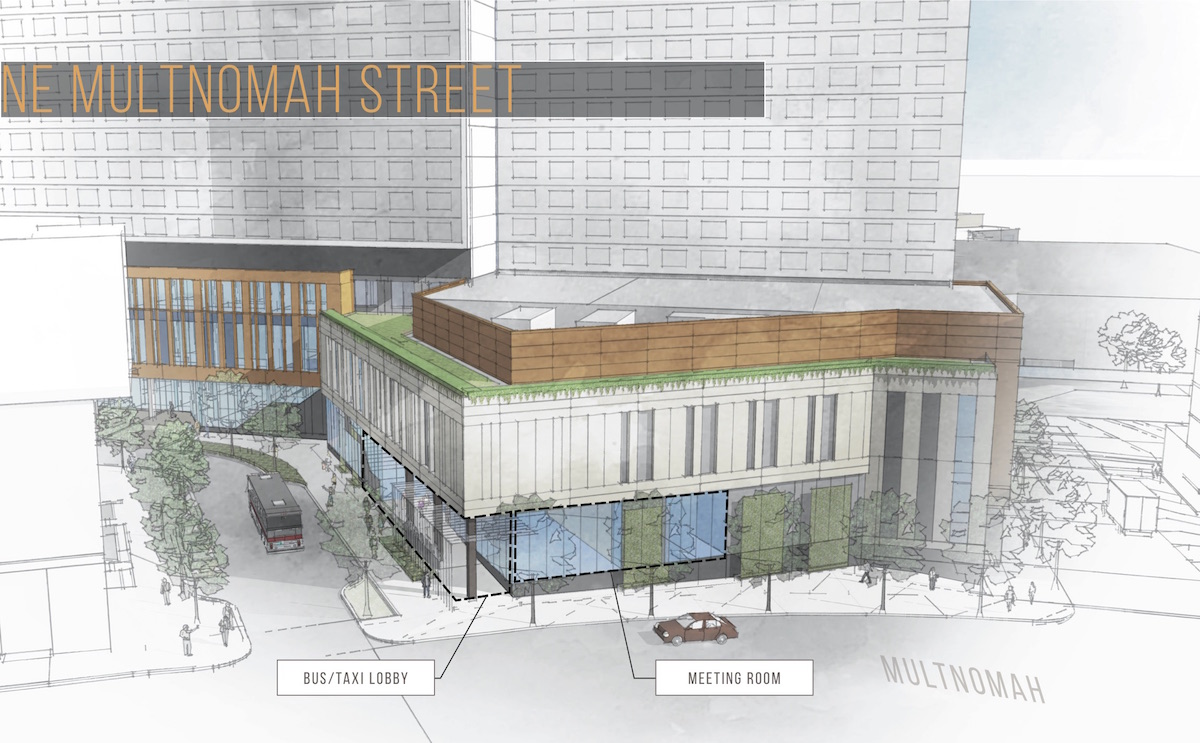 The sheer size of the hotel necessitates a large loading area. The architects are proposing that this service function be placed on NE 2nd Ave, a street which doesn't extend further north or south of the site.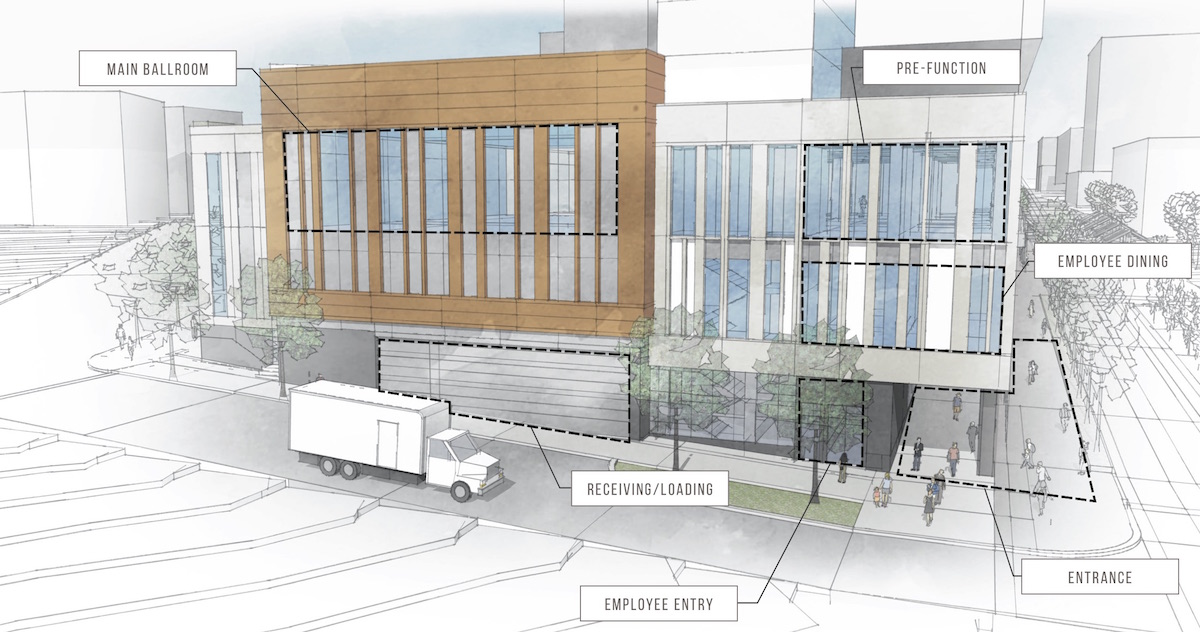 A Design Advice hearing is currently scheduled for March 19th.
Plans