The Design Commission is set to review a new 13 story hotel in Downtown. The AC Hotel by Marriott, first announced in August 2014, will include 204 rooms in a 130' tall building. At the ground floor the hotel will include a bar, lounge, lobby and breakfast room. Meeting rooms, a fitness center and most of the back of house areas are located in a single below grade level.  No on-site parking is proposed, however valet drop off is proposed at the curbside. The architects for the project are SERA, working for Minneapolis based developer Mortenson.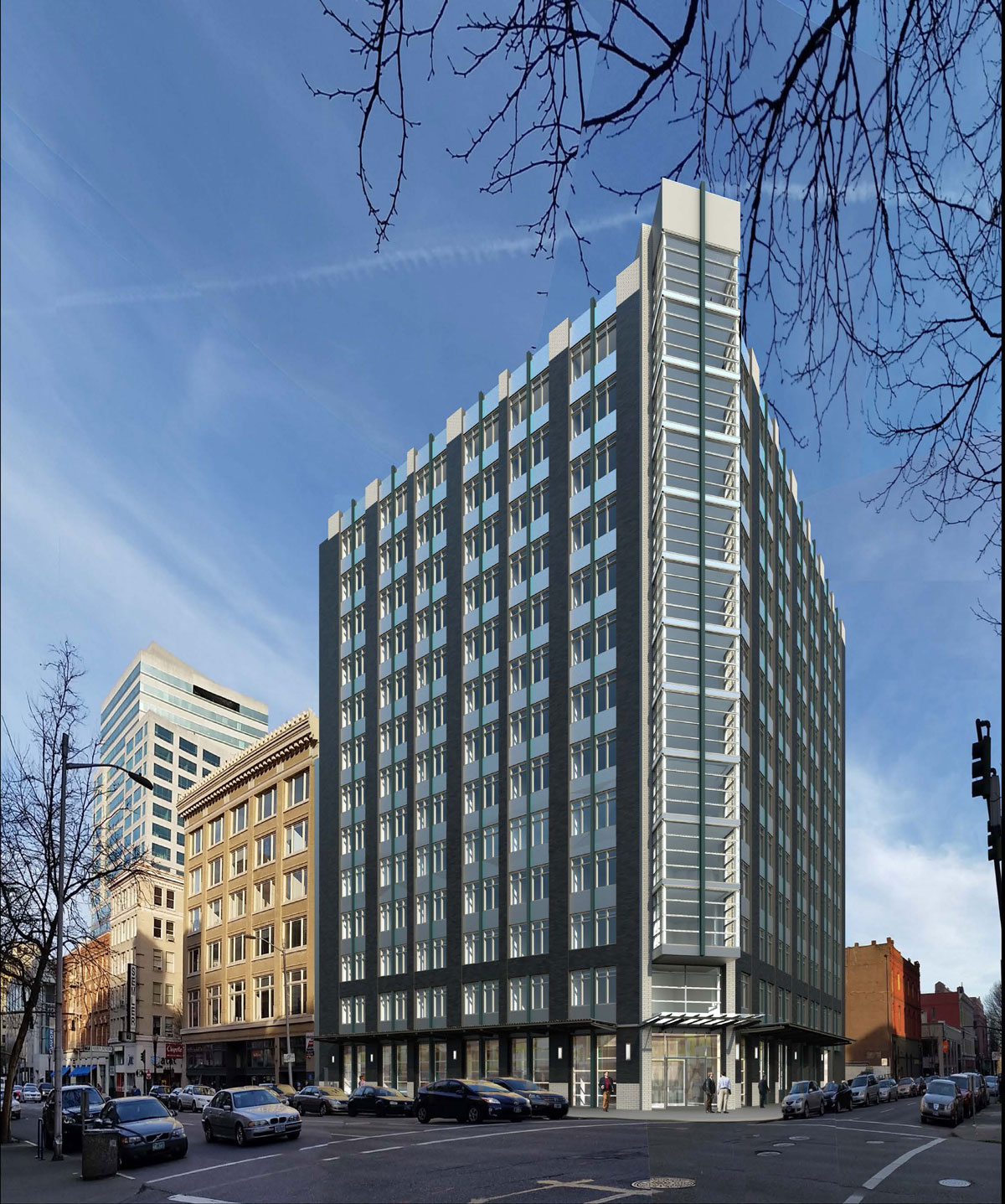 The project is located on a quarter block site at SW Third & Taylor. The Portland Development Commission acquired the site in August 1999, and demolished a two-story dilapidated building in 2000. The PDC board voted in September 2014 to sell the property to Mortenson for $2.5 million.

The primary material proposed is a manganese iron colored brick, with smaller areas of white brick at the sidewalk level, the parapets and the building's corner. In between the brick piers is an aluminum window wall system with metal spandrel panels and vertical aluminum fins. An aluminum storefront window system is used at the ground level. A metal canopy is proposed above the sidewalk on Third Ave and Taylor St, and a glass canopy above the main entrance on the corner of the two streets.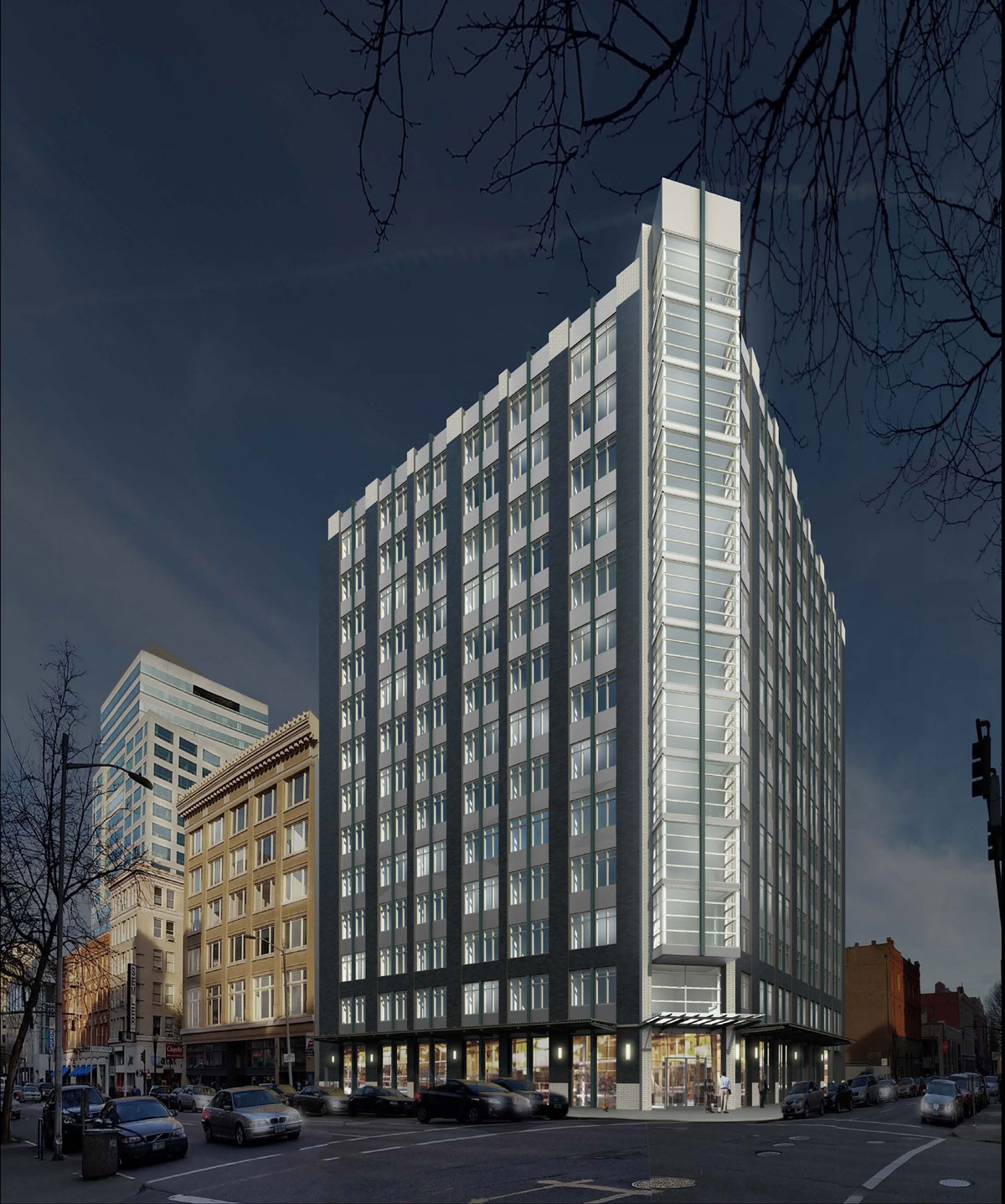 The project is scheduled to have its first formal Design Review hearing today at 3pm.
Plans and Elevations