A proposed hotel at SW 11th & Alder by SERA Architects for developer Mortenson has been approved by the Design Commission. The 150′ tall building would include 215 hotel rooms, with a lobby, bar / restaurant and lounge at the ground level. Meeting rooms would be located at the second floor. A fitness room and long term parking for 14 bicycles would be provided at the third floor. No vehicular parking is proposed.
The project site at 619 SW 11th Ave is currently occupied by the United Way of the Columbia-Willamette offices, which were put up for sale last year. Despite the uniform exterior expression, the offices are composed of two quarter block buildings built independently: one in 1928 and the other in 1979. The facade seen today dates back to the 1979 expansion. To make way for the hotel development the building on the northeast quarter of the block will be demolished. United Way will remain in the building on the southeast quarter block. Construction recently began on an unrelated new office building on the southwest quarter of the same block, at 12th and Morrison.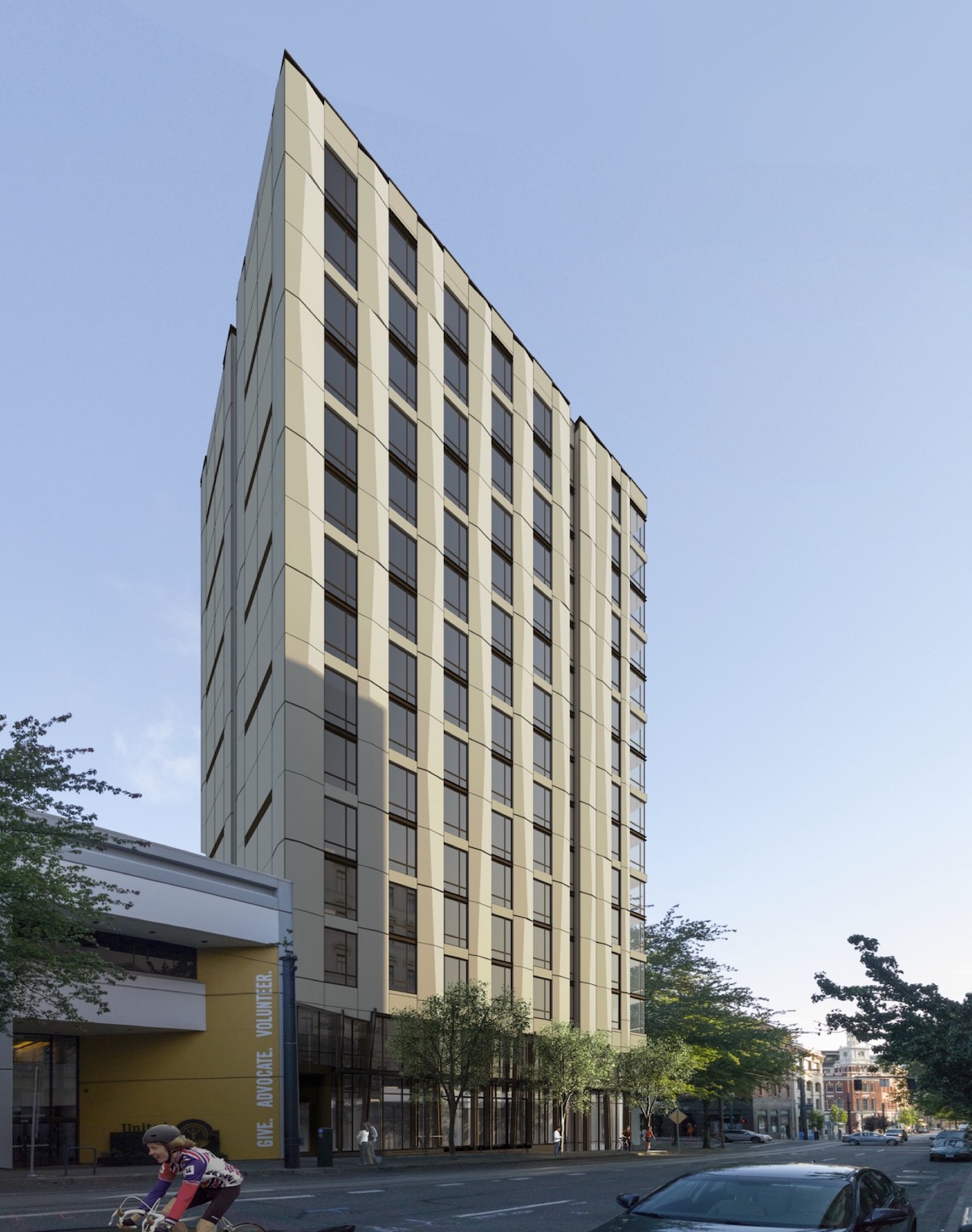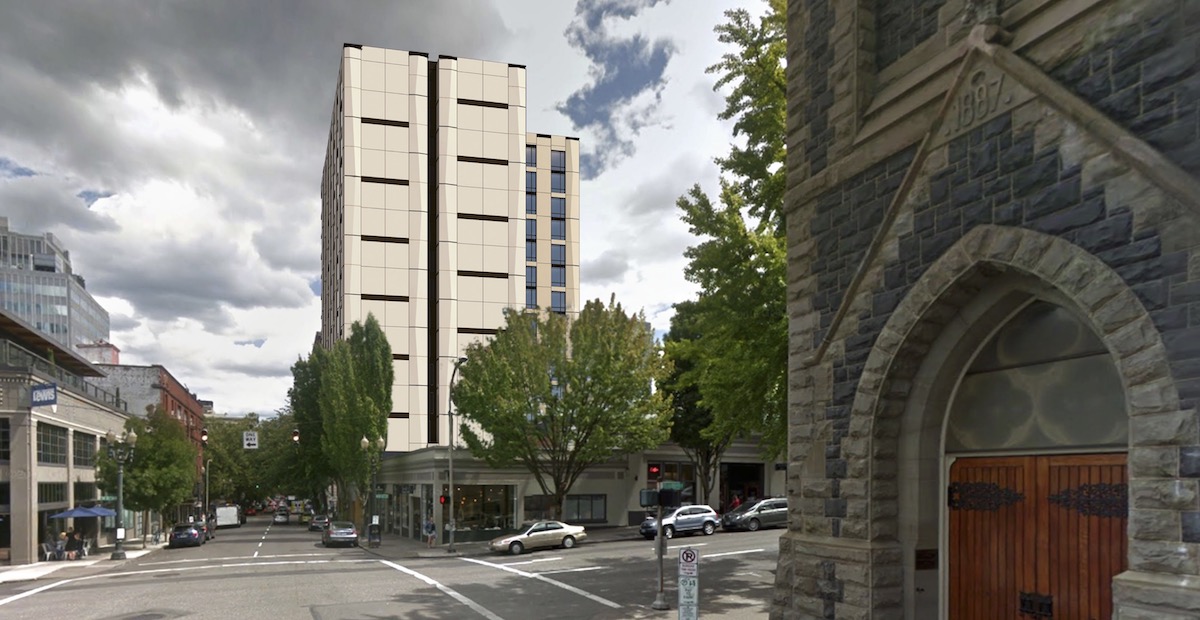 The primary materials for the building will be pre-cast concrete panels, which will have a chevron pattern in plan. Secondary materials include: three coat stucco plaster system on secondary side and rear walls; aluminum windows, with fiberglass windows as an approved alternate; board formed concrete; aluminum storefront; and brake metal panels. Heavy timber wood columns at the ground floor, shown at the first hearing in September 2016 but removed by the time of the second hearing in January 2017, have returned to the final design.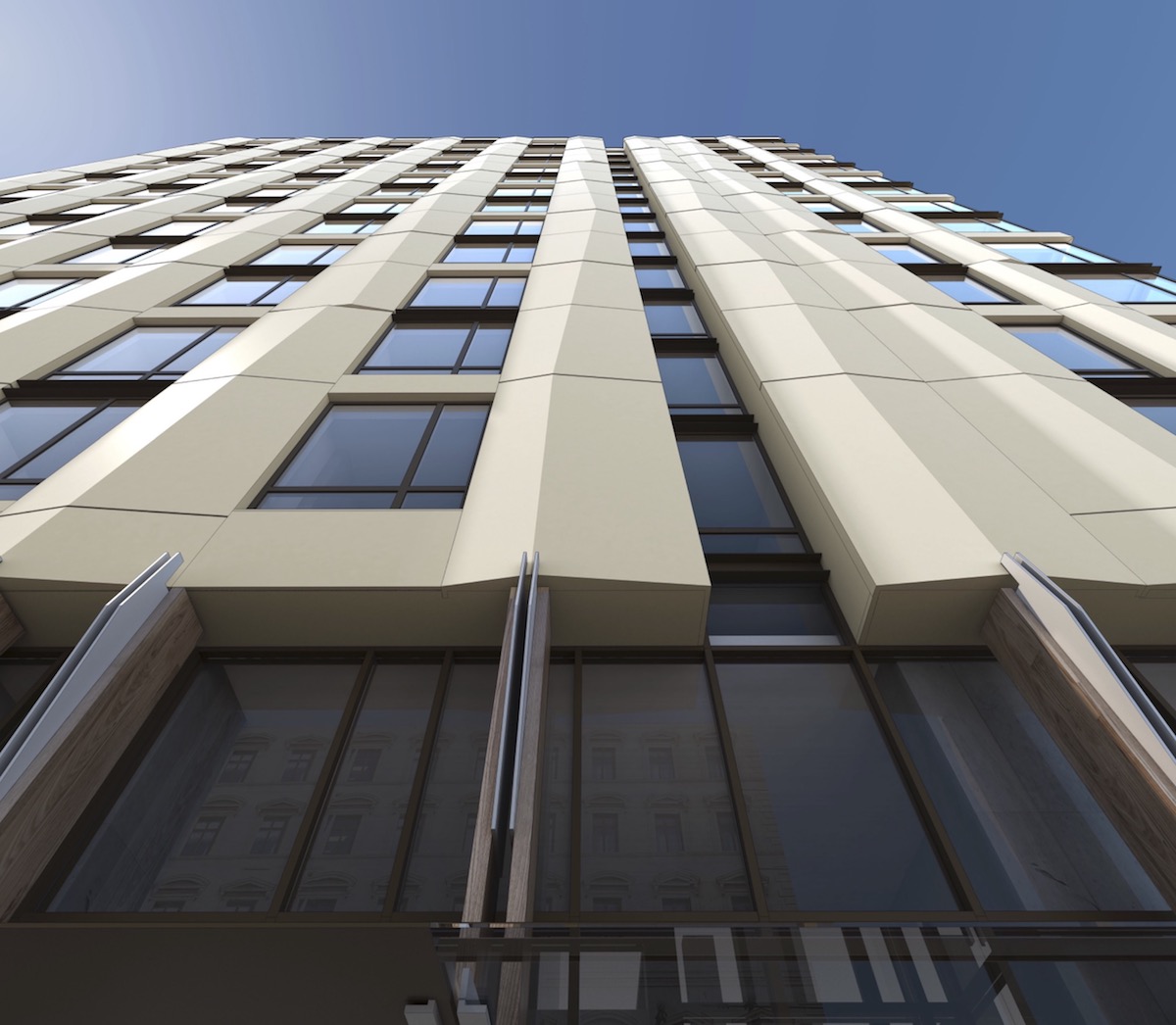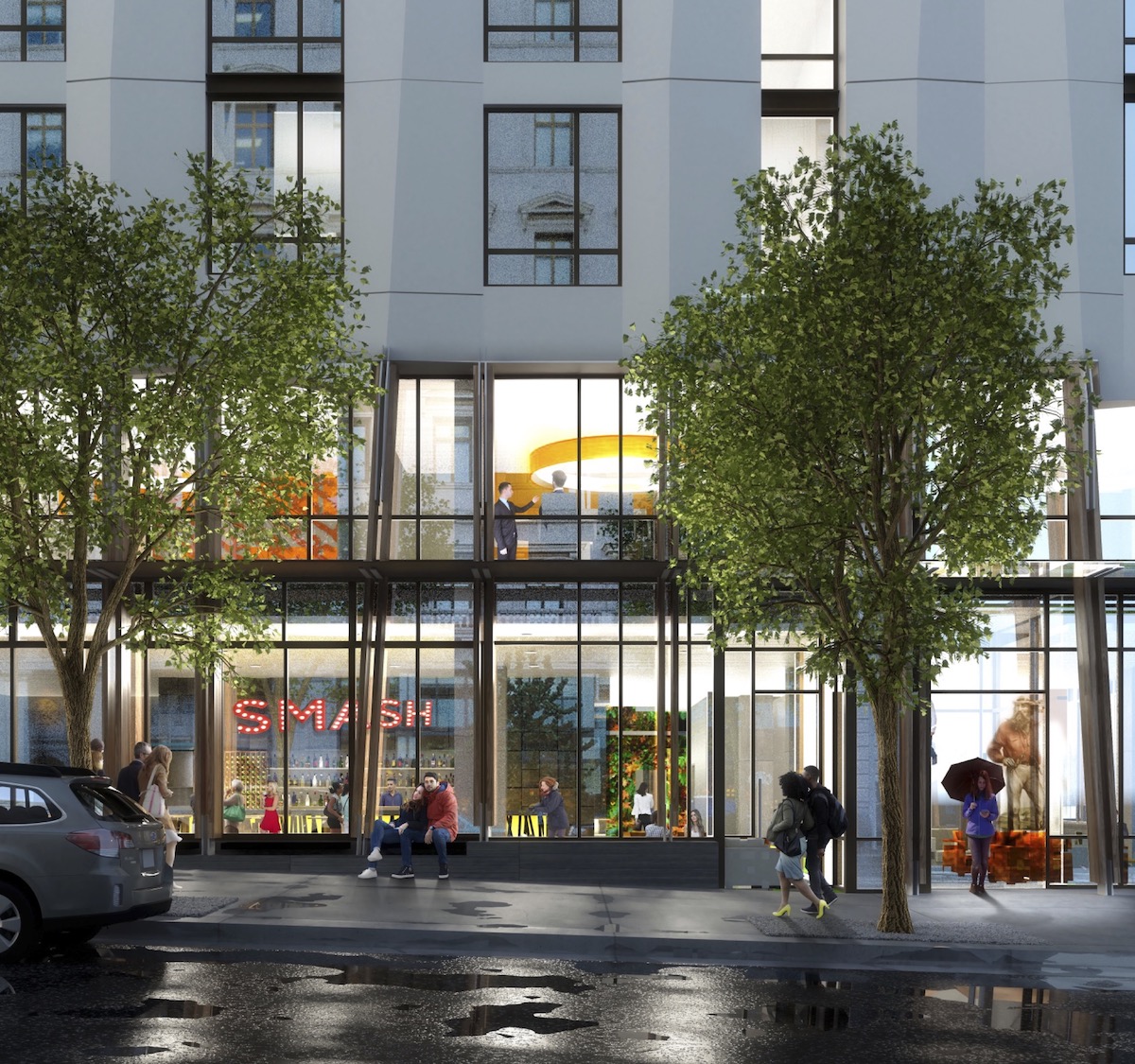 The project was approved by the Design Commission at their February 16th meeting. The changes made since the second iteration of the design were praised, for bringing back the energy shown at the first iteration while being a more coherent design. In the conclusion to the Final Findings and Decision by the Design Commission the project was praised for being both "contextually responsive and yet contemporary":
The design of this new hotel is contextually responsive and yet contemporary. The massing relates to nearby buildings and articulates the program, with a pre-cast clad tower containing hotel rooms sitting on a highly glazed two-story base containing the more public spaces. The sculptural pre-cast frame of the tower with a slight weave of the spandrels creates a coherent composition. The two-story base is setback from the property lines and is enhanced by timber columns and canopies along both frontages, which will offer cover for outside seating and for passers-by, contributing to a vibrant streetscape. The proposed pre-cast cladding and aluminum storefronts are permanent materials of suitable quality for this Downtown, West End location.
Building permits will need to be obtained before construction can begin on site.
Drawings