A proposed hotel at SW 11th & Alder by SERA Architects for developer Mortenson has gone in front of the Design Commission for a second hearing. The 150′ tall building would include 215 hotel rooms, with a lobby, bar / restaurant and lounge at the ground level. Meeting rooms would be located at the second floor. A fitness room and long term parking for 14 bicycles would be provided at the third floor. No vehicular parking is proposed.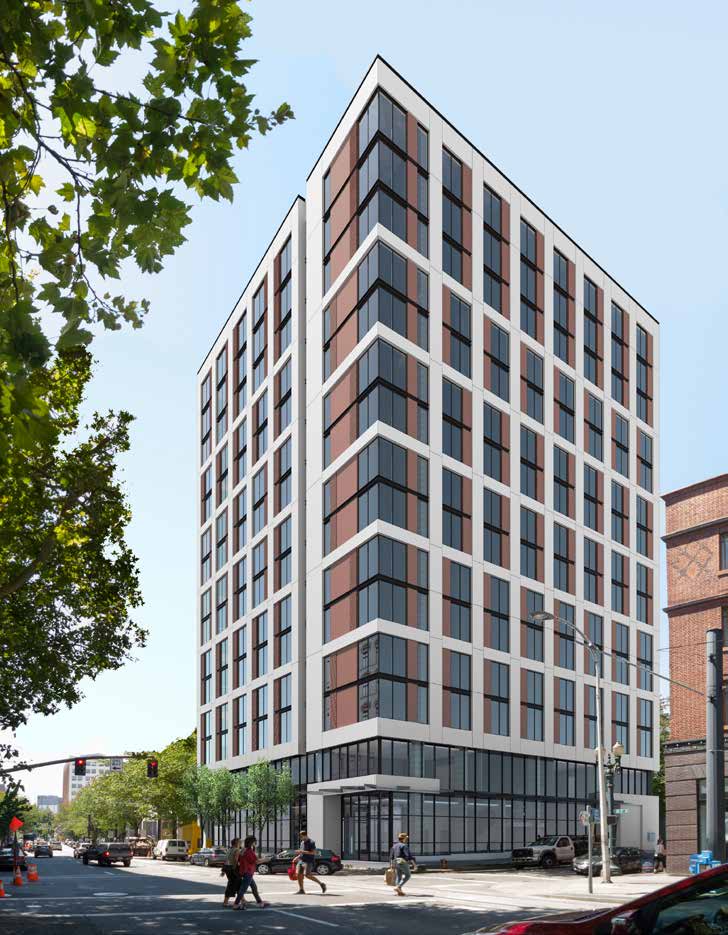 The project site at 619 SW 11th Ave is currently occupied by the United Way of the Columbia-Willamette offices, which were put up for sale last year. Despite the uniform exterior expression, the offices are composed of two quarter block buildings built independently: one in 1928 and the other in 1979. The facade seen today dates back to the 1979 expansion. To make way for the hotel development the building on the northeast quarter of the block will be demolished. United Way will remain in the building on the southeast quarter block. Construction recently began on an unrelated new office building on the southwest quarter of the same block, at 12th and Morrison.
While the quarter block massing has remained much the same as was presented at the first design review, the facade articulation has significantly changed. The primary materials now proposed are two colors of precast concrete, arranged in a weave pattern on the east and north elevations. Other materials proposed include aluminum or fiberglass windows, aluminum storefronts, glass canopies, and stucco at the west and south elevations.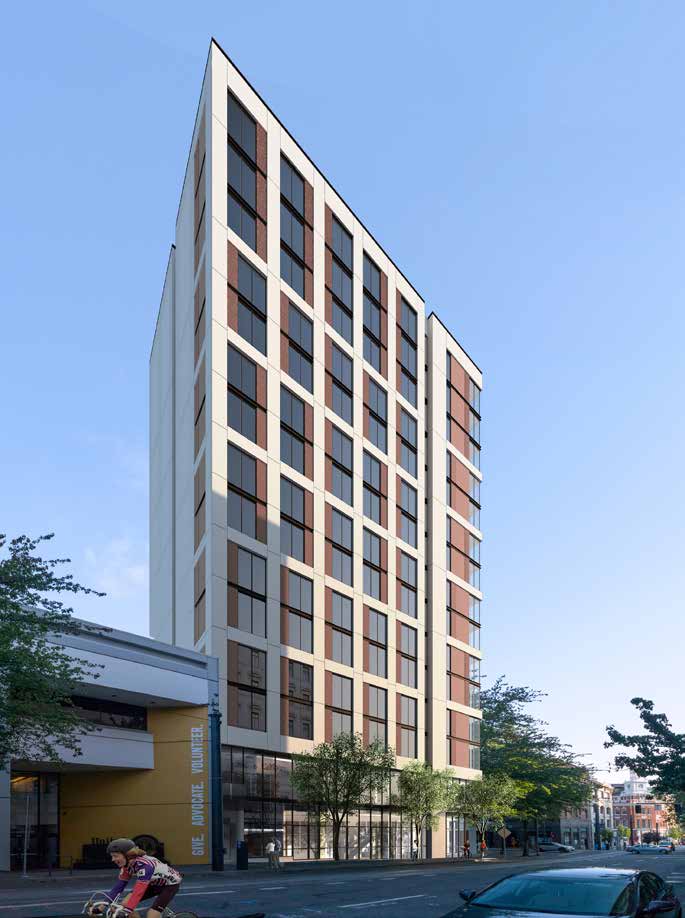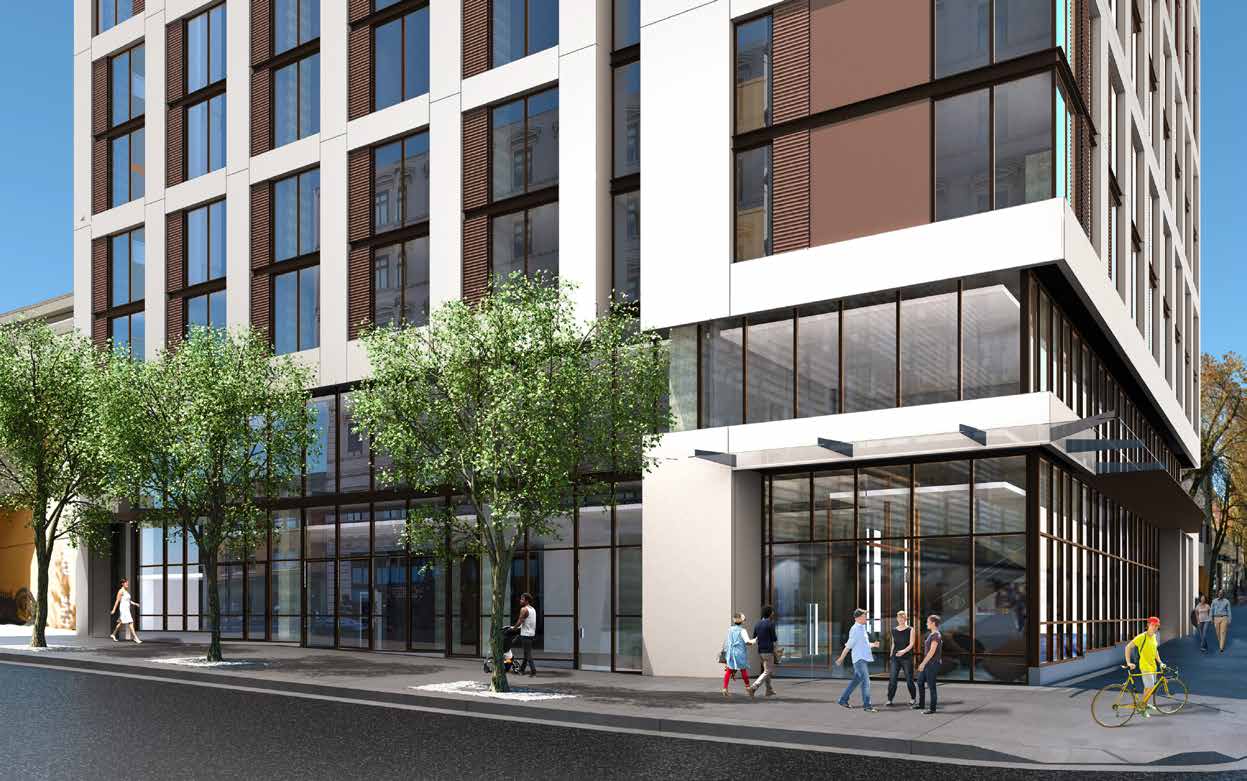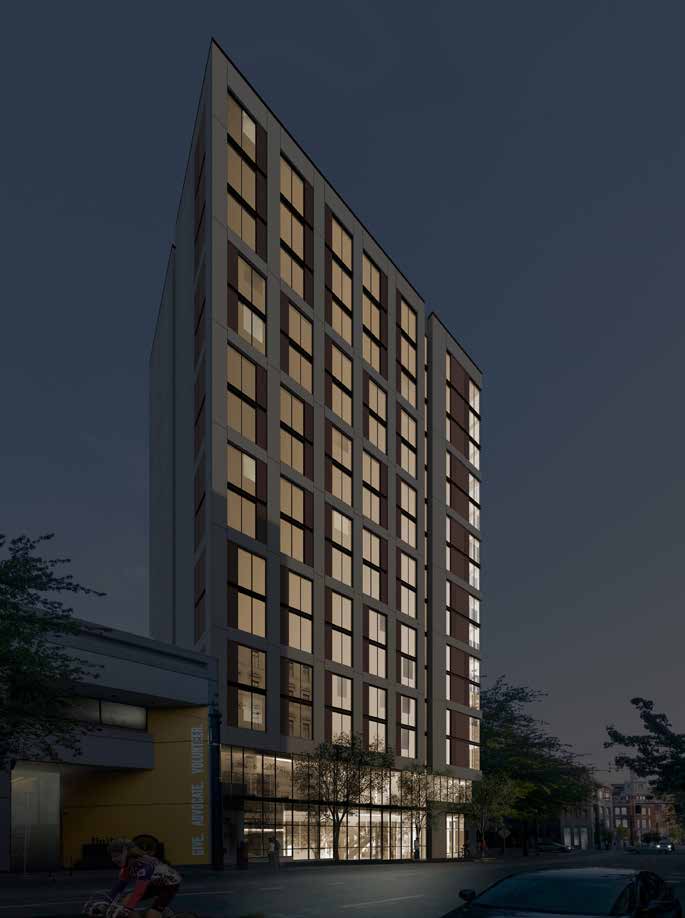 A Staff Report and Recommendation to the Design Commission, published before the January 19th hearing, recommended approval for the project. The Design Commission was not however ready to approve it yet, feeling that some of their guidance about simplifying the original design had gone too far. During the hearing Commissioner Vallaster explained his views:
I think you may have taken us a little too seriously when we said to simplify the last approach. You've taken it with a vengeance and the building now feels sterile. You had a rich building before; it may not have been contextually appropriate, but it was very rich. The context of this neighborhood is very rich. You've got a lot to play off.
While the introduction of a sliding window system along SW 11th Ave was welcomed, the Design Commission asked whether the applicants could reintroduce some of the heavy timber columns shown at the project's first hearing. The suggestion was welcomed by the architect, who noted that it had been an idea that the client was excited about.
The project is currently scheduled to return in front of the Commission for a third hearing on February 16th.
Drawings