SERA Architects and developer Mortenson have gone in front of the Design Commission with proposals for a 15 story hotel at SW 11th & Alder. The 150′ tall building would include 220 hotel rooms, with a lobby, bar / restaurant and lounge at the ground level. Meeting rooms and a fitness room would be located at the second floor. No vehicular parking is proposed. 14 long-term bike parking spaces are proposed in a locked, basement level room.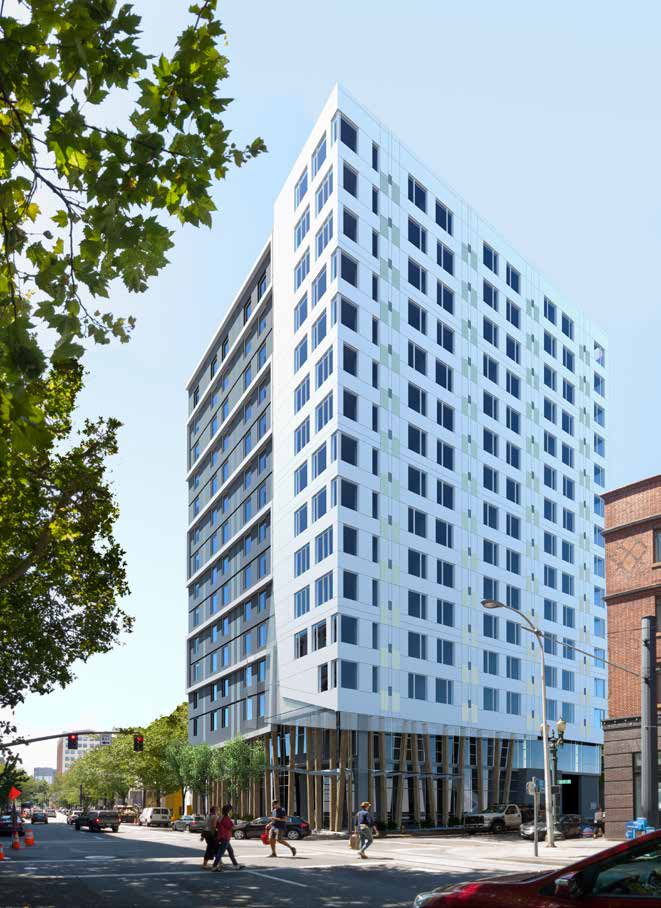 The project site at 619 SW 11th Ave is currently occupied by the United Way of the Columbia-Willamette offices, which were put up for sale last year. Despite the uniform exterior expression, the offices are composed of two quarter block buildings built independently: one in 1928 and the other in 1979. The facade seen today dates back to the 1979 expansion. To make way for the hotel development the building on the northeast quarter of the block will be demolished. United Way will remain in the building on the southeast quarter block. Construction recently began on an unrelated new office building on the southwest quarter of the same block, at 12th and Morrison.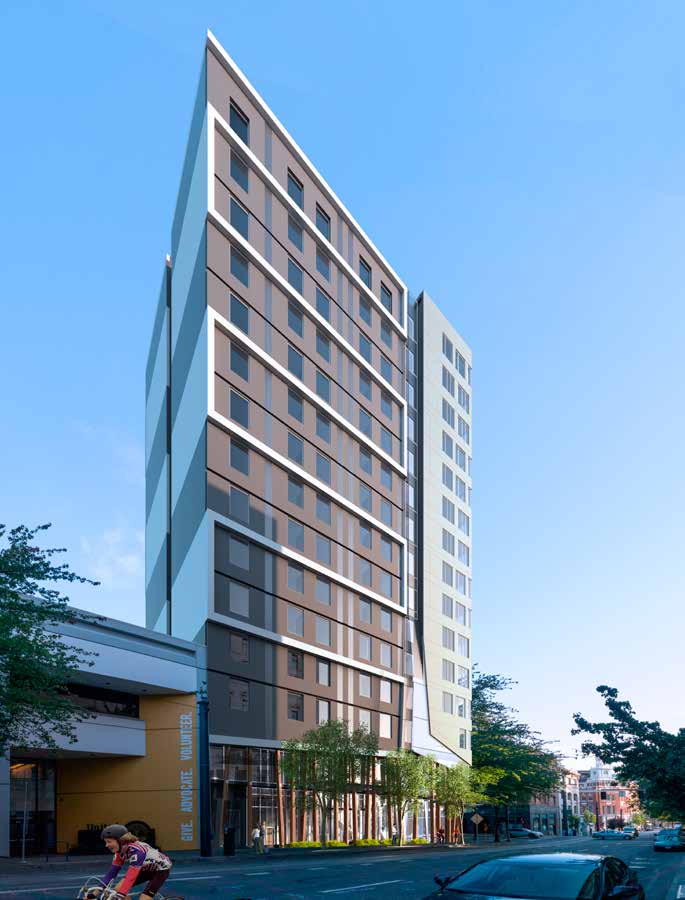 The primary material proposed for the building is a two-coat stucco system, in two colors. A "ribbon" feature on the east elevation would be made out of fiber-cement panels, with concealed fasteners, while a projecting sculptural element would be made of perforated metal screen. Heavy timber red cedar columns are proposed at the base of the building, placed in front of the storefront glazing. Aluminum or fiberglass windows are proposed at the upper floors.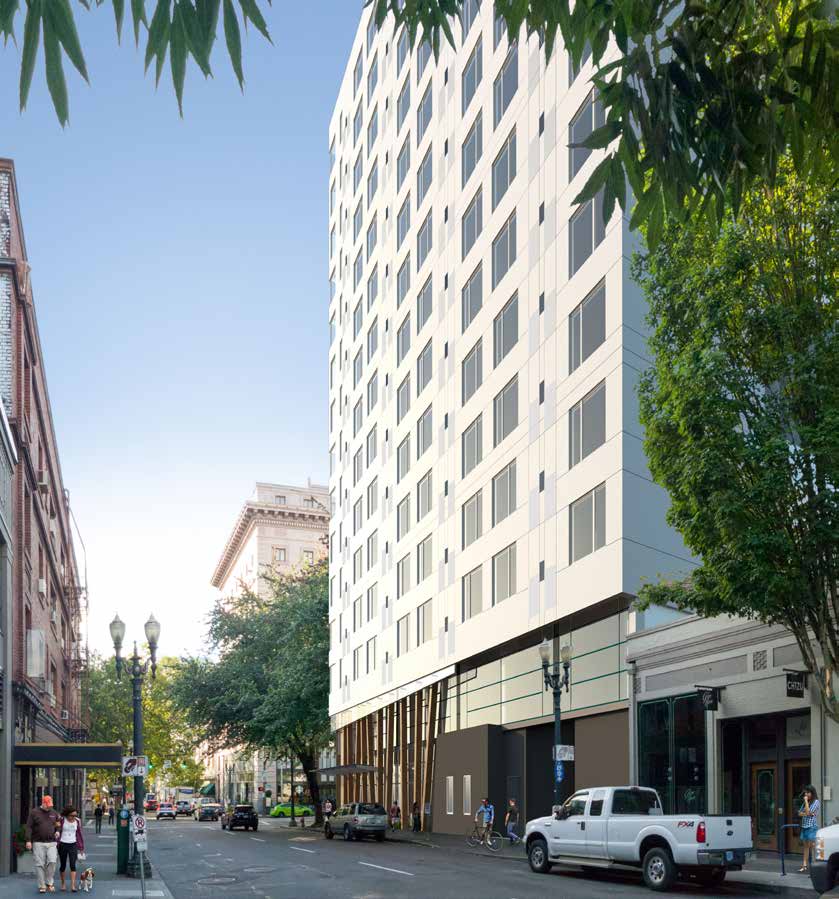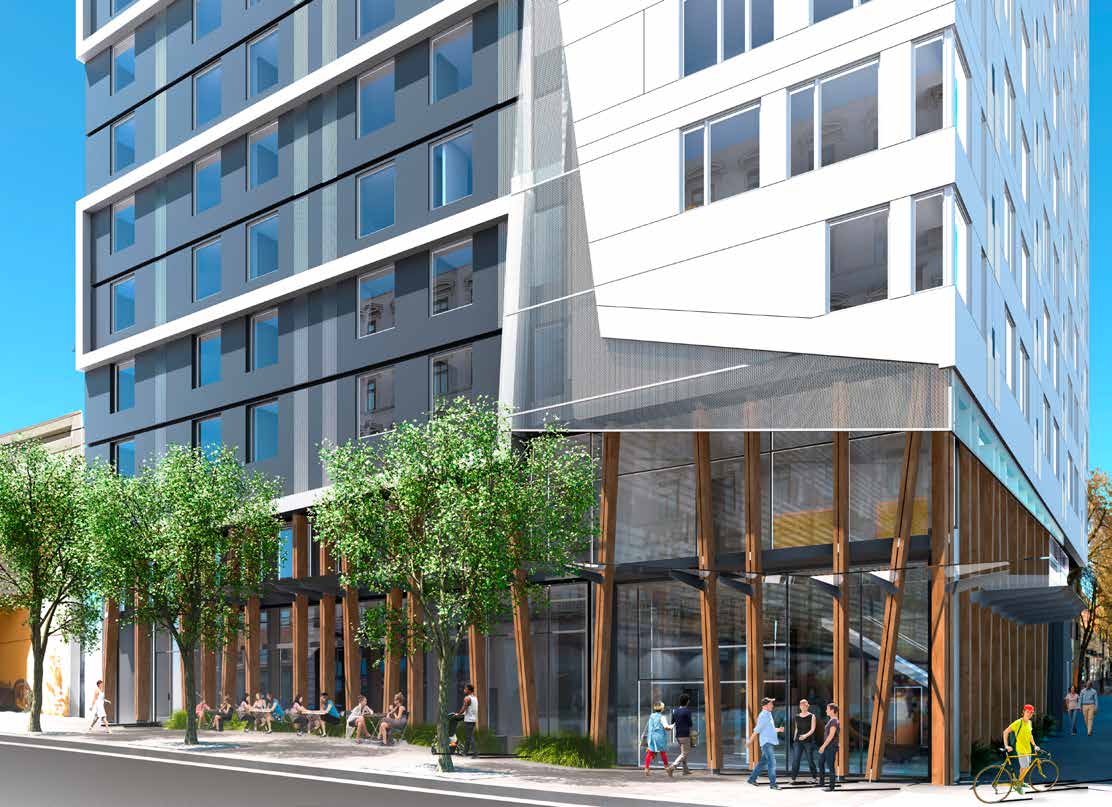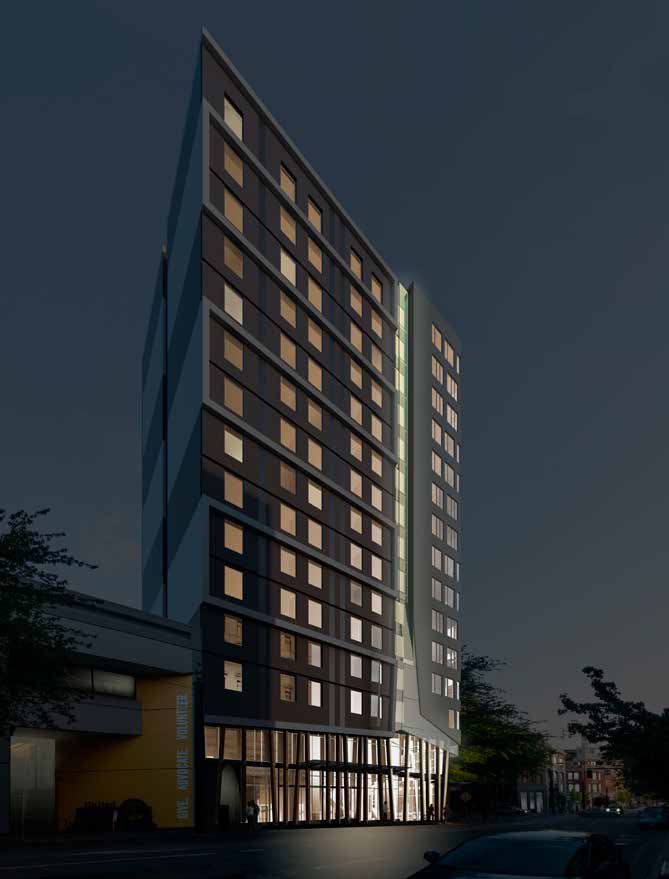 A Staff Report and Recommendation to the Design Commission, published before the September 29th hearing, did not yet recommend approval for the project. Issues cited as not yet approvable included: the design of the building at the sidewalk level, with concerns that the heavy timber columns create too much of a barrier between the street and the lobby / restaurant area; the design of the tower body, with the major moves described as "graphic rather than architecturally derived"; and choice of materials, with concerns that some materials might be "less appropriate for the Downtown District".
The project is currently scheduled to return in front of the Design Commission for a second hearing on November 17th.
Drawings