A new hotel is under construction at SW River Parkway & Moody. The 6 story, 203 bedroom Riverplace Hyatt House will be the first Hyatt branded hotel in Downtown Portland. (The 600 bedroom Convention Center Hotel is planned for the Lloyd District, and will operated as a Hyatt Regency). Valet parking for 44 cars is planned in an above grade parking garage. The project design is by SERA Architects for developer Williams & Dame.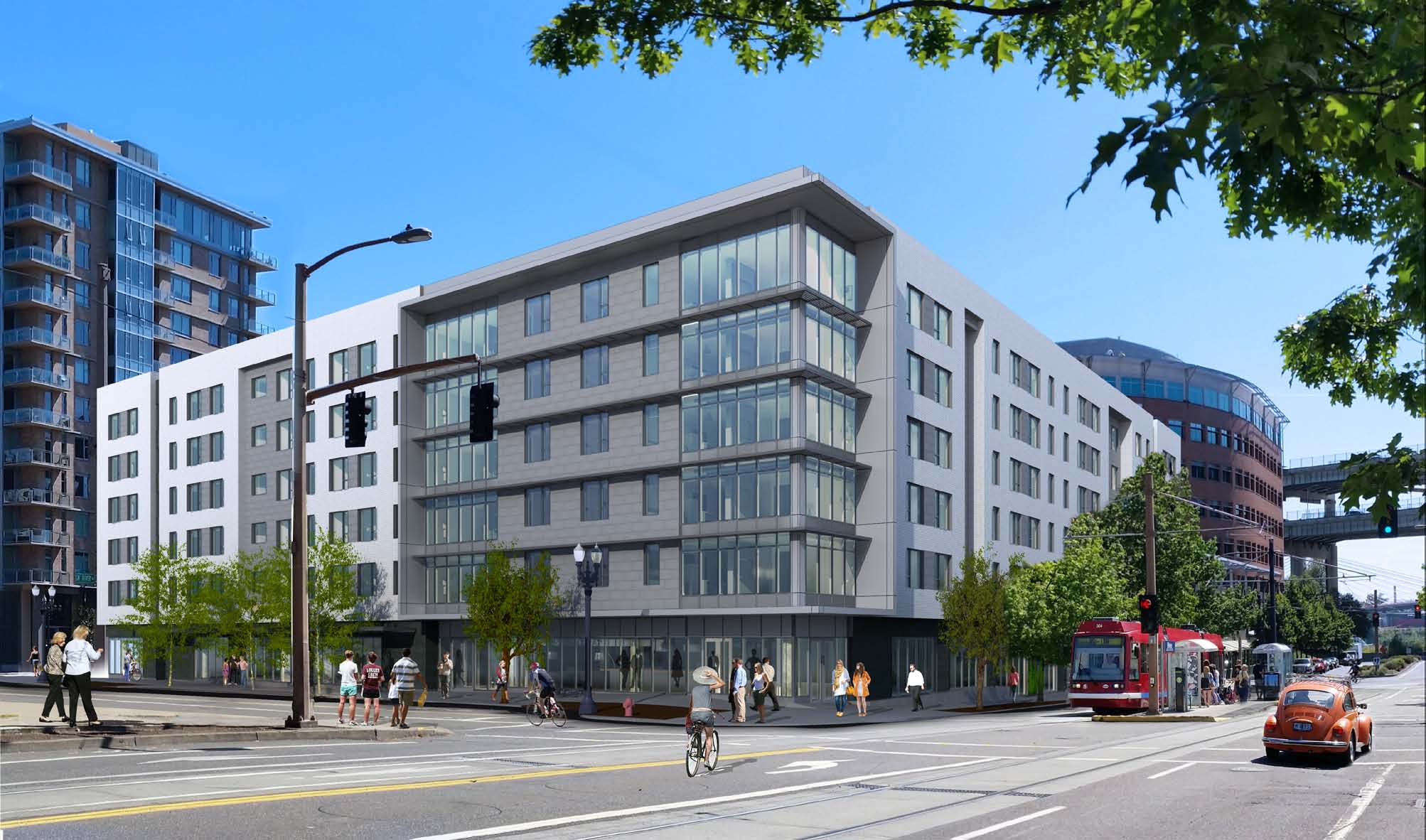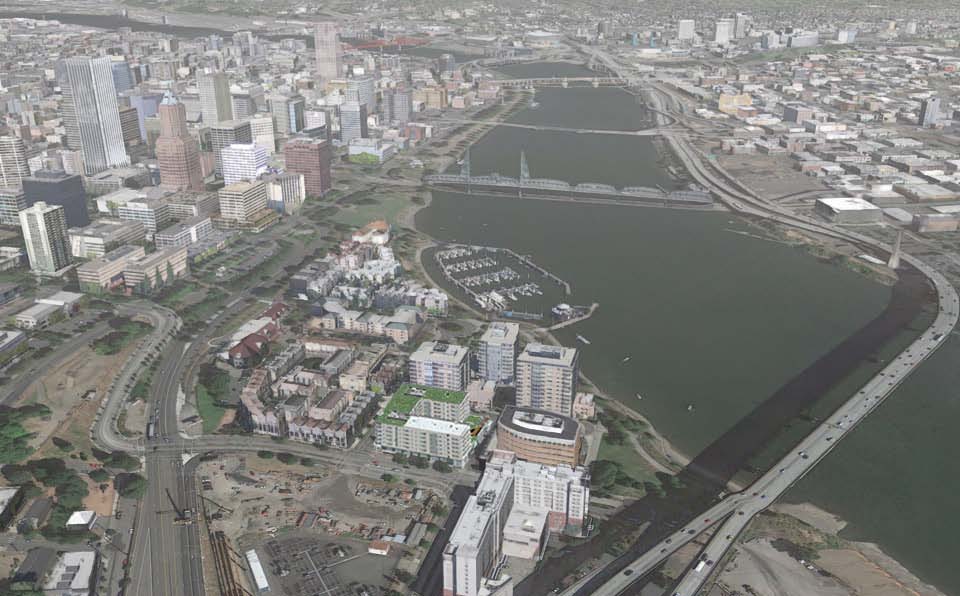 The project is located on Riverplace Parcel 8, one of the last undeveloped lots in the neighborhood. RiverPlace has been gradually developed by the City since the mid 1980s on land that formerly included a Pacific Power & Light steam plant. The PDC selected the Williams & Dame led team in 2012 to build the Hyatt House branded hotel. The site, seen below in 2012, was previously vacant.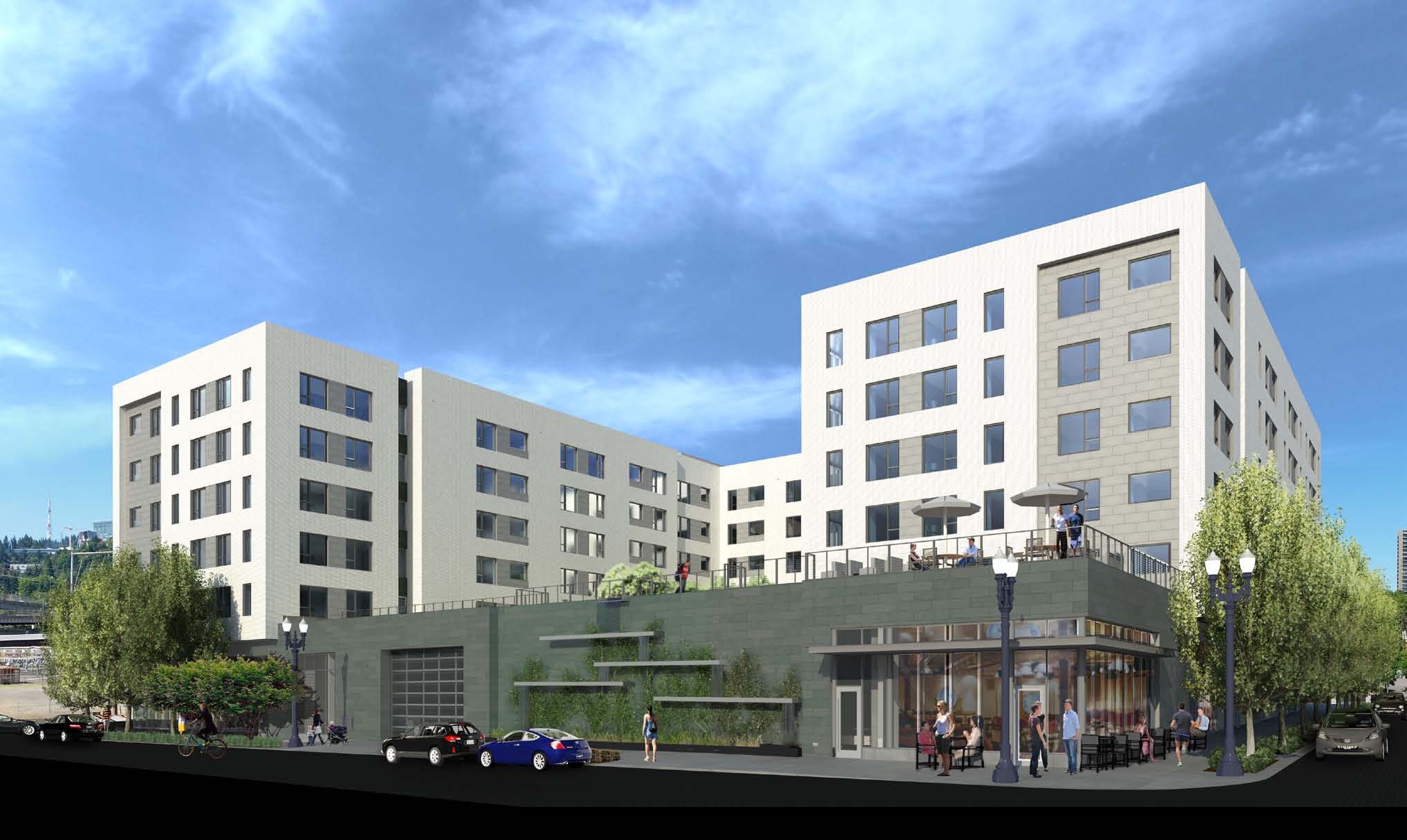 The building will be arranged around a second floor courtyard, which will include an outdoor gathering space. Exterior materials include brick, slate tiles, and zinc panels. The upper story windows will be fiberglass, with aluminum storefront at the ground floors. A green screen/water feature will be located at the corner of SW Moody & Hall. Water will flow from the courtyard down to the sidewalk level. Two thirds of the main roof will be planted as an ecoroof.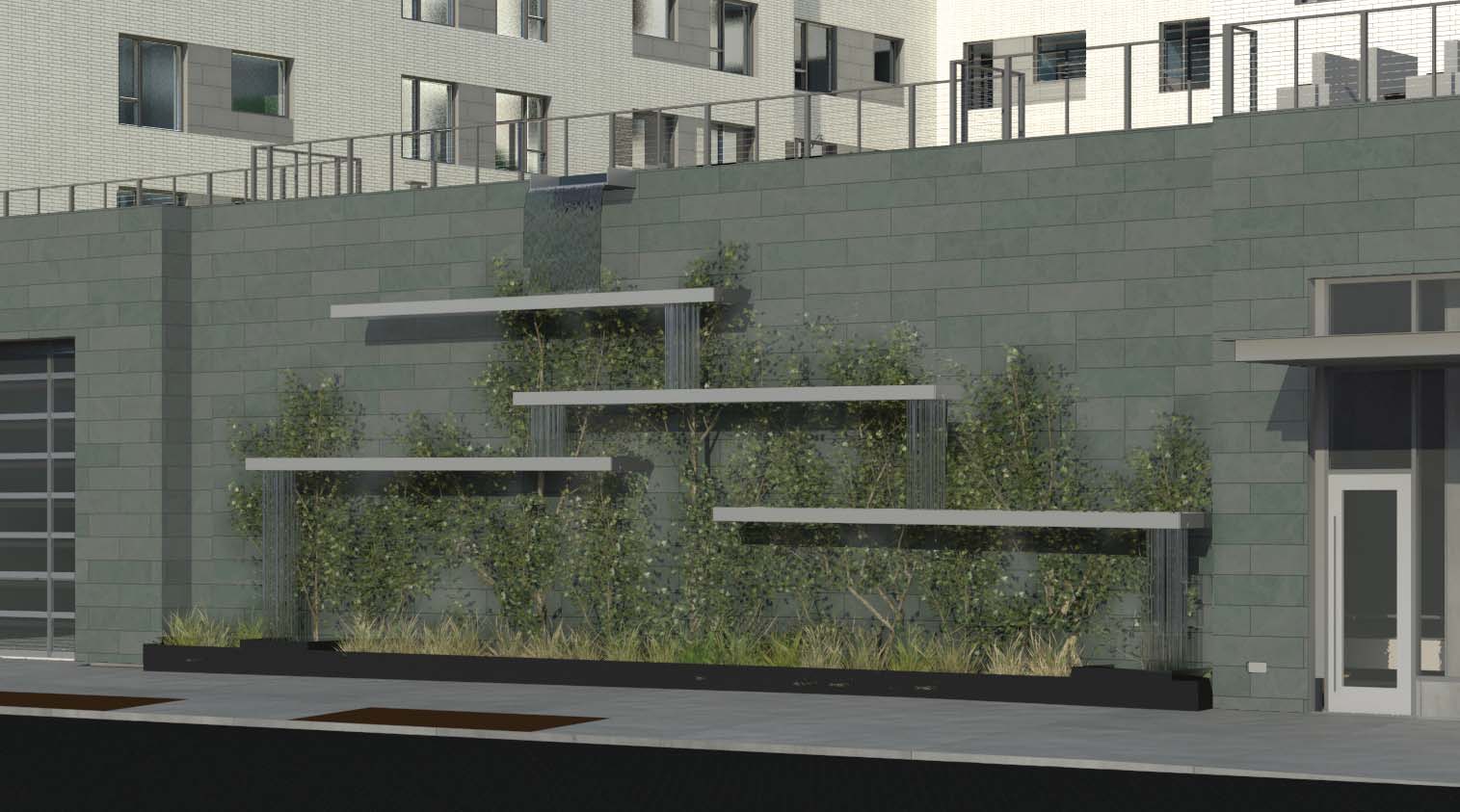 The project was approved through a Type III Design Review in October 2014. The conclusion in the Final Findings And Decision By The Design Commission [PDF] stated that the project will enhance the surrounding area:
The design review process exists to promote the conservation, enhancement, and continued vitality of areas of the City with special scenic, architectural, or cultural value. The overall design results in a composition that is interesting to view and enhances this important site within the developing neighborhood. Building elements and site design features such as active building corners, high quality materials, and lower scale rooftop amenities create environments that enhance the surrounding area. The proposal meets the applicable design guidelines and modification criteria and therefore warrants approval.
A foundation permit was issued on January 6th, and construction began shortly afterwards.
Plans and Elevations